AI Art Generator continues to rise in popularity this year. The extreme capabilities of these machine learning softwares provide creative freedom for their users. These artificial intelligence applications turn user entered prompts into creative, stylistic, and magnificent images. Just simply type in a concept for an image and wait for the AI to complete the render of your image! 
Artificial Intelligence is capable of creating artworks in different forms such as oil painting, photography, or digital art. The continuous development of these AI Art Generators lead to more diversified art styles and concepts. As long as the system has knowledge of your input you are 100% set on having an excellent AI generated art.
Here are the 5 best AI Art Generators out there! Give them all a try and find out what best fits your liking. These are all easy to use and will surely get you hooked!
1. Stable Diffusion : the most popular AI Art Generator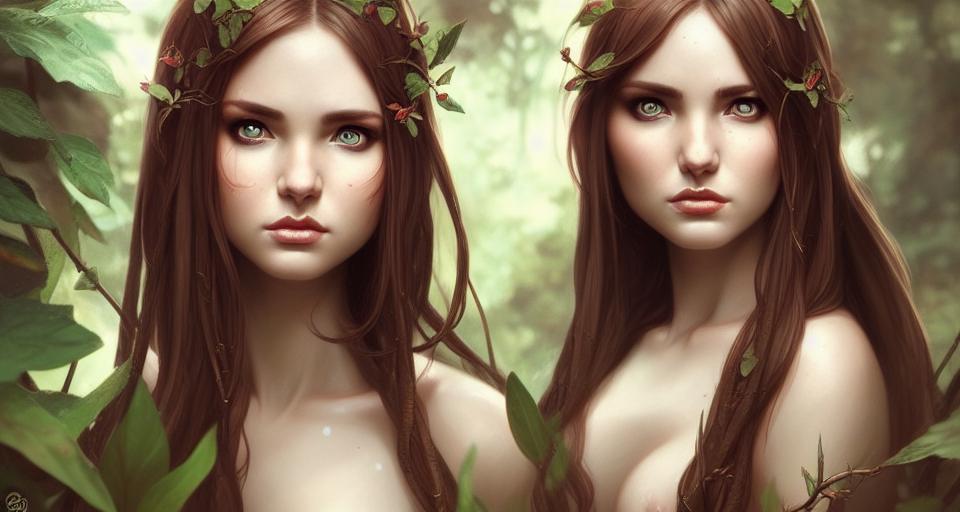 Stable Diffusion is a text-to-image model capable of creating stunning art within seconds. It is a breakthrough in speed and quality for AI Art Generators. It can run on consumer GPUs which makes it an excellent choice for the public.

Stable Diffusion is a product of the brilliant folk over at Stability AI. The launch announcement posted on August 10, 2022 highlights the progress of their team regarding Stable Diffusion. The project leaders are Patrick Esser from Runway and Robin Rombach from the Machine Vision & Learning research group at LMU Munich.

Stable Diffusion is a product from the development of the latent diffusion model. Stability AI's lead generative AI Developer is Katherine Crowson. Crowson combined insights from DALL-E 2 and Open AI towards the production of Stable Diffusion.
Where to Access Stable Diffusion
There are various websites that host Stable Diffusion for AI art generation. Most websites use "credits" for art generation. Credits cost membership but there are ways for earning them free. There are also avenues that host SD for free but there are minor downsides to them. This section lists down the most accessible websites for accessing Stable Diffusion.
Dream Studio is an open-sourced image generation model that cultivates autonomous freedom in producing incredible imagery. It is a powerful image generation tool. This tool allows rapid ideation with precision control and flexibility. Mastery of it paves way for a variety of ways for design and creation of impossible things.
Night Cafe Creator is an AI Art Generator app with multiple methods of AI art generation. The program is also available not only online but also on Android and iOS devices. 
Hugging Face is the home of machine learning. Users and organizations create, discover, and collaborate machine learning through this website. Hugging Face holds a Stable Diffusion demo which gives you a trial feel for the AI art generator. Unlike Dream Studio and Night Cafe, the response time for generating art takes a while. This website also does not require credits for generating images.
Replicate also hosts Stable Diffusion well. Even so, its generation time is fast and comparable to Dream Studio.  It has a simple and user-friendly interface too and just requires a login for use. After a certain number of generations, Replicate asks for the users payment method for creating more AI artworks.
2. Midjourney : the community centric AI Art Generator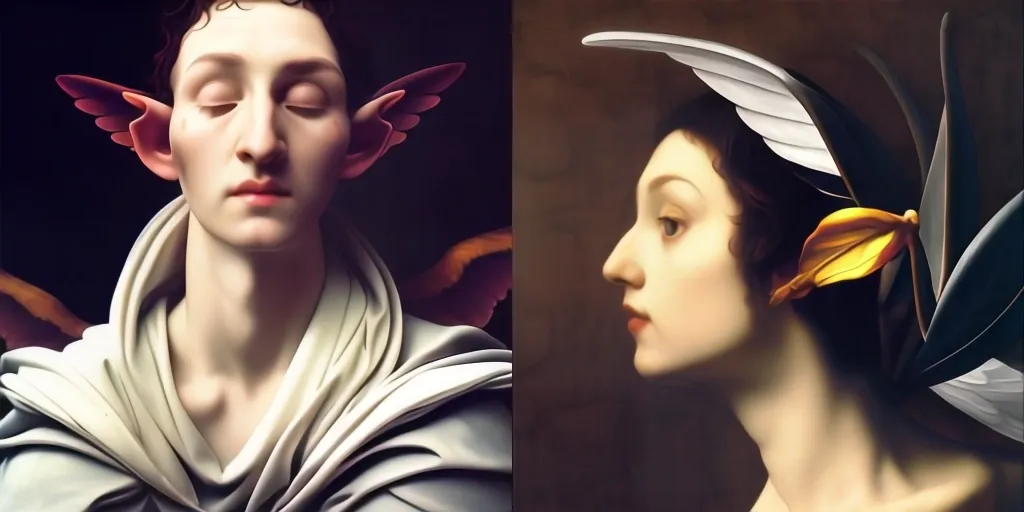 Midjourney is an independent research lab exploring new mediums of thought and expanding the imaginative powers of the human species. They are a small self-funded team focused on design, human infrastructure, and AI. They have 11 full-time staff and an incredible set of advisors.
Where to Access Midjourney
Midjourney is accessible through the Midjourney Discord Server. Discord is a free online text and voice chat service that enables large numbers of users to communicate with one another. The developers of Midjourney have a dedicated Discord server for the AI Art Generator. Here, you can begin your adventure of using Midjourney for creating images. It's that simple! There are no installations or programs required. 
Here's a quick note before creating your first image using Midjourney. Once you start using the AI Art Generator, you have access to creating  a limited number of images before needing a subscription. You have around 25 free uses of the /imagine command or other queries (variations, upscales). 
3. Craiyon : the fun and viral AI Art Generator

Craiyon is an AI model that generates images from text. The user enters a text prompt and Craiyon then applies algorithms in creating it. It started off as a lighter version of OpenAI's DALL-E, and was initially named DALL-E Mini.
The first developers of DALL·E Mini were Boris Dayma, Suraj Patil, Pedro Cuenca, Khalid Saifullah, Tanishq Abraham, Phúc Lê, Luke, Luke Melas, Ritobrata Ghosh. As of writing, Boris Dayma (who trained the current version of the AI model) and Pedro Cuenca (who worked on the backend) are the original developers that are still part of the Craiyon team.
Where to Access Craiyon
Craiyon is accessible on different websites. However, the best way of accessing it is through their official website. Craiyon.com is the official website for the AI Art Generator. Unlike any other AI Art Generators like Stable Diffusion and Midjourney, Craiyon is free to use. The main income of this AI Art Generator is through ads that run on their official website. 
Craiyon also developed an official Android app. Access Craiyon on your android devices using this link : Craiyon on the Google Play Store. Lastly, it can also be downloaded from Github for a much personal experience.
4. Wombo.art / Dream : the most accessible AI Art Generator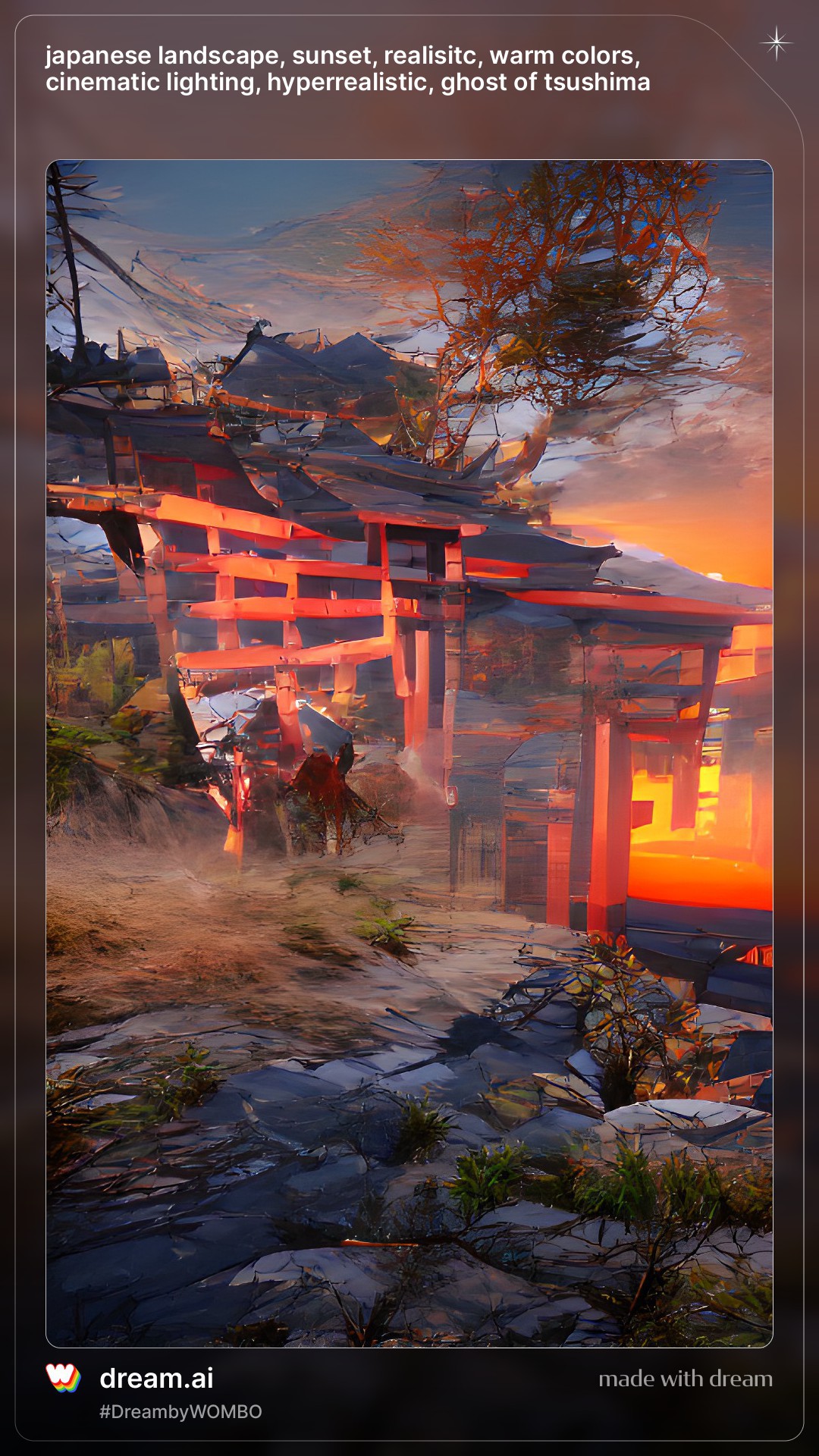 Wombo.art is a text to image art generator. This means that it can turn lines of text to amazing and intricate pieces of art. The Wombo.art team gives everyone the capability of unleashing their creative potential through cutting-edge artificial intelligence. 
Wombo.art is one of the apps developed by WOMBO Inc. The company first developed the app Wombo in Canada. Wombo turns selfies to people moving their mouths and head to the tune of a song. The app started a beta period during January 2021 leading to its official launch only a month later in February. In an interview, WOMBO Inc. Ceo Ben-Zion Benkhin says he got the idea for this app in August 2020. Wombo.art also goes by the name "Dream". Dream's release was in late 2021 – only months later after the company's first app launch. 
Where to Access Wombo.art / Dream
Wombo.art is accessible in different channels. Choose between mobile, PC, or discord! The developers made the app especially for mobile devices. It's available on both Android and iOS devices. Click on the following links and install the app on your device : Wombo.art on the Google Play Store and Wombo.art on the Apple App Store. On PC, head on over to the Wombo.art website. Lastly, the official Discord server of WOMBO Inc. hosts wombot. Wombot is a discord bot creating funny and interactive AI generated artwork + memes for any discord community.
5. Artbreeder : the game-changing AI Art Generator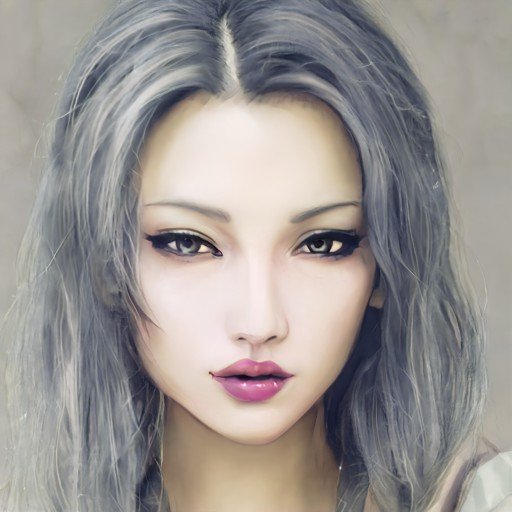 Artbreeder is an AI Art Generator that uses neural systems for enhancing base images. The AI Art Generator offers a wide array of stock photos for editing. However, users have the option of uploading their own base photos for art generation. Users alter the values of different parameters and properties of an image. Take portraits for example. Users have the option of changing the facial expression, hair color, eye color, and gender among others.
Artbreeder also offers a text to image generator. This option is named "Collager" on their website. Users have the ability to add elements in the frame of the photo, then add prompts that the AI renders.
Artbreeder aims to be a new creative tool empowering user creativity. This is by making it easier for collaborations and exploring art. Previously, Artbreeder went by the name Ganbreeder. It started as an experiment using breeding and collaborative methods of exploring high complexity spaces. Artbreeder adapts its name from Picbreeder.
How to Create Images using Artbreeder
Upon successful login, users are directed to Artbreeder's browse page. Here, a display of community generated artworks are on full display. On the upper right corner, click on the plus icon. A dropdown menu shows two options – Splicer or Collager. The Splicer option lets you manipulate images by adjusting values of different parameters. On the other hand, the Collager option lets users apply text prompts for their creation.
Choose Splicer and begin your new creation. After doing so, there are four options for your creation. These are Image, Upload, Video, and Gene. First, the Image option lets Artbreeder provide a base image for you to enhance. Second, Upload lets users pick from their own photos for image manipulation. Next, Video lets users create transitions for their generated art. Lastly, Gene lets users explore the application and combination of multiple references.
As of publication, Artbreeder offers 10 art styles for their users. These are General, Portraits, Landscapes, Buildings, Paintings, Sci-Bio Art, Characters, Albums, Furry Portraits, and Anime Portraits. The most noteworthy among these is the General Option. Here, any type of photo even outside the offered styles can be used as a reference.
In every art style, there are various parameters available for changing. Change these parameters by dragging them left or right. Dragging them left decreases the likelihood of that parameter in your image. On the other hand, dragging them right increases the prospect of that parameter to show up in your image. Mix and match all the available parameters to create your own unique artwork!
Afterword
Art is a core part of society. It dates back in early signs of human life as seen on cave drawings and sculptures. Today, AI has the ability to create stunning artworks. Artificial intelligence uses algorithms from entered prompts by the user for generating artworks.
AI art generators provide an avenue for people where they can turn concepts into a reality. Every person has creativity within them. However, not all pursued the path of dedicating time and effort for art. AI Generated Art is a testament of how the human mind can come up with ideas that translate well into art forms.

The continuous rise in popularity of AI Art Generators opens more doors for creativity. Art always played an important role in society. It's mind blowing that in our generation today, humanity gained the ability of harnessing artificial intelligence for art generation. 
Lastly, thank you for reading this article. If you find this article interesting, consider checking out one of our recently published posts. It introduces tips and tricks for Prompt Building. If you're looking towards Photography, we also offer great articles for your inspiration.
Find them here:
AI Art Generators : Prompt Building
World Photography Day 2022
Guide to Product Photography
Guide to Toy Photography
The Art of Editing Photos