Wombo.art follows our list for the AI Art Generator Spotlight series. It is an app and program capable of turning texts into wonderful pieces of art. The previous posts highlighted art generators that run well on PCs. This time around, Wombo.art is designed specifically for mobile use but also runs well on PC. With this being said, this AI Art Generator makes it accessible for everyone wherever and whenever! This article details all things related to Wombo.art! We also give some useful tips for creating better images as well as highlighting the AI Art generation community.
The advancement of AI art generators significantly increased their standing in society. They are capable of producing art based on user input. The AI generates an output based on the descriptions entered by users. Dive in and learn more about Wombo.art, a terrific AI Art Generator.
What is Wombo.art?
Wombo.art is a text to image art generator. This means that it can turn lines of text to amazing and intricate pieces of art. The Wombo.art team gives everyone the capability of unleashing their creative potential through cutting-edge artificial intelligence.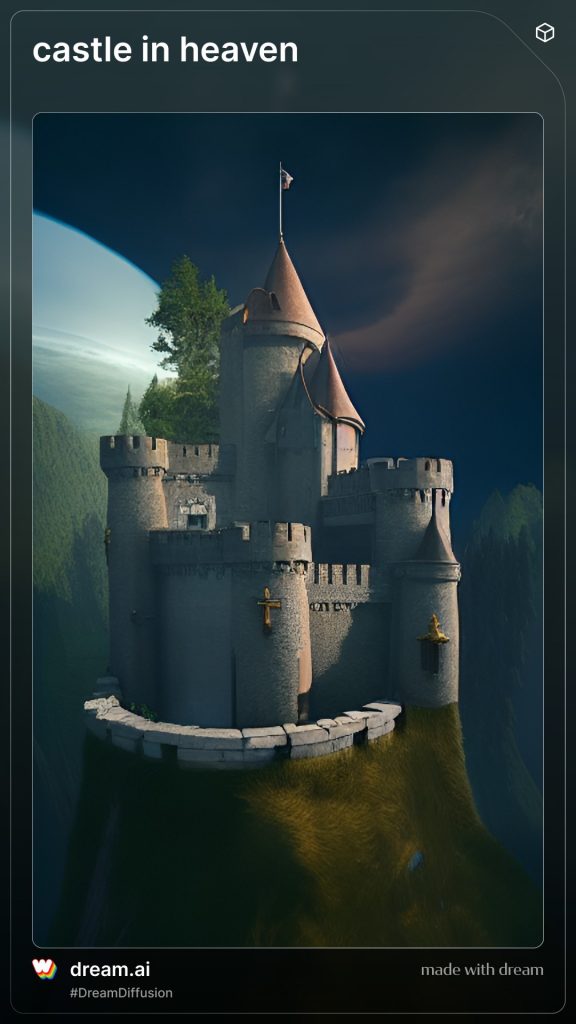 History of Wombo.art
Wombo.art is one of the apps developed by WOMBO Inc. The company first developed the app Wombo in Canada. Wombo turns selfies to people moving their mouths and head to the tune of a song. The app started a beta period during January 2021 leading to its official launch only a month later in February. In an interview, WOMBO Inc. Ceo Ben-Zion Benkhin says he got the idea for this app in August 2020. Wombo.art also goes by the name "Dream". Dream's release was in late 2021 – only months later after the company's first app launch. 
How does Wombo.art work?
The Wombo.art algorithm employs a CLIP-guided method. CLIP is an open-source neural network (a freely available algorithm that learns about data patterns) developed by the OpenAI research lab. The network underwent training on image-caption pairings found on the internet. This also made it capable of rating how well user-fed captions refer to images.
In generating images, the Dream model starts with a randomly-generated vector. This vector is a mathematical representation of a certain image. Each entry in the vector refers to one detail of the image. Some correspond to color, shape, and abstract ideas. The algorithm then uses CLIP in determining how well the current vector image corresponds to the user's prompt. The randomness of the process ensures that no two generated artwork is alike.
Creating artwork using Wombo.art is very simple! Just type in an idea in the text bar, hit enter, and watch the AI do its magic! It only takes a few seconds before the app shows an image from your input. 
Where to access Wombo.art?
Wombo.art is accessible in different channels. Choose between mobile, PC, or discord! The developers made the app especially for mobile devices. It's available on both Android and iOS devices. Click on the following links and install the app on your device : Wombo.art on the Google Play Store and Wombo.art on the Apple App Store. On PC, head on over to the Wombo.art website. Lastly, the official Discord server of WOMBO Inc. hosts wombot. Wombot is a discord bot creating funny and interactive AI generated artwork + memes for any discord community.
How to Create Better Images with Wombo.art
Wombo.art is already packed with various art styles for your art generation. Choose between Retro-Futurism, Analogue, Paint, HDR, and Comic among others. Feeling adventurous? You can also choose the "No Style" option and let the AI choose for you. However, the resulting images may seem chaotic and unappealing. This results from the lack of details in your input prompt. A way of combating this is by learning the anatomy of a prompt as well as prompt building.
Anatomy of a prompt
A prompt is a user input for AI Art Generators. This is a phrase or line of text that details the elements which the AI uses in producing an image. Note that the more detail you put towards your prompt makes way for a sophisticated photo. A vague prompt results in a chaotic output which lacks detail and design elements.
First is the raw prompt. A raw prompt serves as the backbone of your full prompt. This is enough information for the AI in creating an artwork. In most cases, a raw prompt results in a chaotic and random image. Adding in a few more prompts helps solidify your concept.
Second, adding an art medium to your prompt dictates how the final output appears. Some examples for this prompt are: drawing, pencil, ink, pastels and chalk, digital art, photograph, and more. It's worth exploring all the different mediums as they yield distinguishable results.
Thirdly, the art style portion of the prompt provides the AI with styles from artists. By typing in an artist's name, the AI creates an image with the same style of the said artist. Browse through the internet and find world renowned artists in a specific genre and apply it in your prompts.
Prompt Building Websites
With my hours spent on AI Art Generators, I found prompt builders the most helpful. These websites automatically collect your chosen keywords and create a prompt for your project. All you have to do is click your desired prompts then copy the collected result.
Top of the list is Promptomania. It is an online prompt builder website designed for DreamStudio, MidJourney, and Stable Diffusion. It also offers a Generic option for generic diffusion model AI based art generators. These are DALL-E 2, Disco Diffusion, NightCafe, wombo.art, and Craiyon. 
Upon selecting which AI art generator you're using, the website offers you a wide array of possible details for prompt building. These include the three main key prompts as well as details for color, dimensionality, display, geometry, lighting, and material.
Simply click on the detail you want to add and it automatically builds your prompt. You can find your final prompt at the top of the page and copy it for entering in the AI art generator prompt box.
Can I use Wombo.art for my Business?
Aside from the consumer version of Wombo.art that is Dream, WOMBO Inc. offers businesses the Dream API. The Dream API gives businesses the ability of generating beautiful copyright-free images using code. The API is more powerful than the consumer web app. This gives users additional control over the width, height, resolution, number of artworks generated and input image weight. Any image created using the Dream API is eligible for commercial purposes as long as it follows their Terms of Service. WOMBO Inc. worked with big companies through Dream API. Such companies are Netflix, Ikani, Vengaboys, Leviathan, and Cohere AI. 
The Dream API provides multiple functions for businesses. The Dream API is capable of producing images in any scale. They have two unique AI models that produce unlimited and beautifully artistic & high-fidelity images from text alone. With this, businesses can create unique images for their products either on print or digital. Game developers can use the Dream API for building realistic textures and concept arts.
As of writing, the developers announced that this feature is open for registration. The company sends out invites for test accounts and information regarding pricing.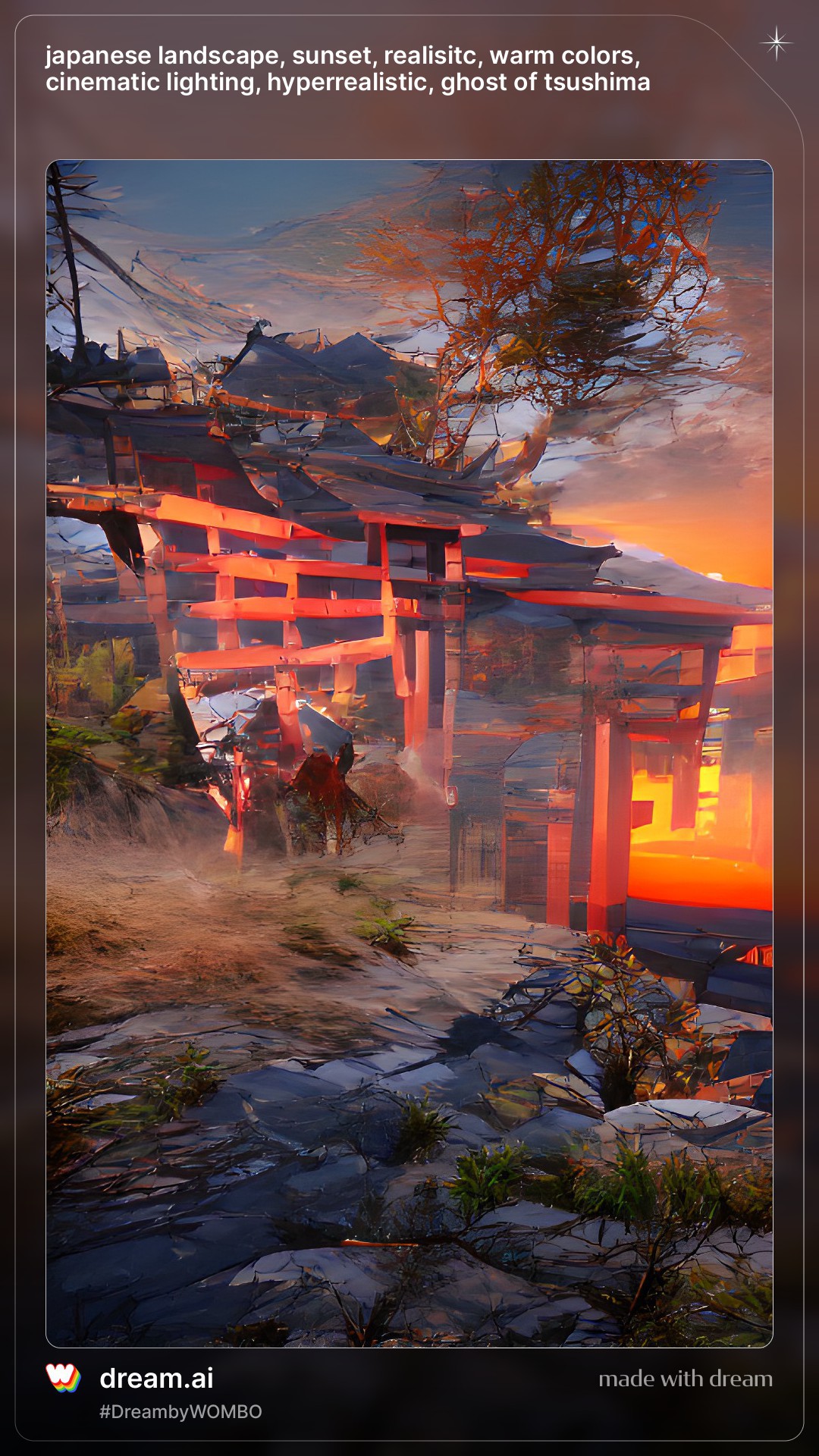 Wombo.art Community
Similar to the previous AI Art Generators, it is noticeable that the community revolving around them thrives in Reddit and Discord. Reddit is a network of communities where people dive into their interests, hobbies and passions. On the other hand, Discord is a VoIP and instant messaging social platform.
The Reddit community for Wombo is scattered into two subreddits. First is r/womboai which houses 1.5k members and is dedicated to both of WOMBO Inc. 's applications. Second is r/wombodream which houses 3.3k members and features content from the Dream app.
The biggest community for Wombo.art is on Discord. The Discord server, going by the name "womboverse" , houses 84k members. Here, users can discuss ideas with fellow enthusiasts. They can also leave suggestions and queries for the developers on some dedicated channels.
Conclusion
Wombo.art makes it easier for people to turn their creative ideas into reality. Being available on phones, Wombo.art lets people generate art whenever and wherever! The app turns lines of text into captivating images in just seconds!
An important part of art generating through any AI art generator is prompt building. Users must understand the anatomy of a good prompt. This lessens the chaos created by these AI Art generators. It also gives users more control over the resulting image.
Lastly, Wombo.art integrates their system for business use. In the future, the company envisions the launch of the Dream API. This lets multiple businesses use AI generated art for profitable use. Wombo.art is on another level among other AI art generators. It envisions business use for its services. With the loose terms of copyright regarding AI art generators, WOMBO Inc. may be the first to develop the standards for AI art copyright. People argue the difficulty or ease of replicating an image by entering the same prompt. Only the future will tell how copyright issues in the world of AI art turns out.
Afterword
Art is a core part of society. It dates back in early signs of human life as seen on cave drawings and sculptures. Today, AI has the ability to create stunning artworks. Artificial intelligence uses algorithms from entered prompts by the user for generating artworks.
AI generated art is continuously rising in popularity around the globe. Artificial Intelligence gathers inputs from users and comes up with stunning artworks. With how speedy the process is, it's no wonder that people are jumping in this worldwide craze.
AI art generators provide an avenue for people where they can turn concepts into a reality. Every person has creativity within them. However, not all pursued the path of dedicating time and effort for art. AI Generated Art is a testament of how the human mind can come up with ideas that translate well into art forms.
The continuous rise in popularity of AI Art Generators opens more doors for creativity. Art always played an important role in society. It's mind blowing that in our generation today, humanity gained the ability of harnessing artificial intelligence for art generation. 
Lastly, thank you for reading this article. If you find this article interesting, consider checking out our recently published posts. They introduce the world of AI Art Generators as well as tips and tricks for Prompt Building. If you're looking towards Photography, we also offer great articles for your inspiration. 
Find them here:
Stable Diffusion : AI Art Generator Spotlight
Midjourney : AI Art Generator Spotlight
Craiyon : AI Art Generator Spotlight
AI Generated Art : The Creative Future
AI Art Generators : Prompt Building
World Photography Day 2022