Prompt building is the backbone for creating masterpieces using AI art generators. The output that these AI art generators produce takes form from a user's prompt. Sophisticated images which are rich in details are only achievable with the combination of multiple prompts. Having great knowledge of prompt building is important for everyone who gets into AI generated art.
This article details the anatomy of a prompt as well as prompt building tools. By the end of this post, the reader already possesses the knowledge of prompts. Prompt building tools will also be at your disposal for your future creations.
Prompt Anatomy for AI Art Generators
Before diving in towards the anatomy of a prompt, let's talk about what a prompt is first. A prompt is a user input for AI Art Generators. This is a phrase or line of text that details the elements which the AI uses in producing an image.
Note that the more detail you put towards your prompt makes way for a sophisticated photo. A vague prompt results in a chaotic output which lacks detail and design elements. Find out about the key parts of a prompt. Make sure you have these in your prompt before adding more details for the AI.
Raw Prompt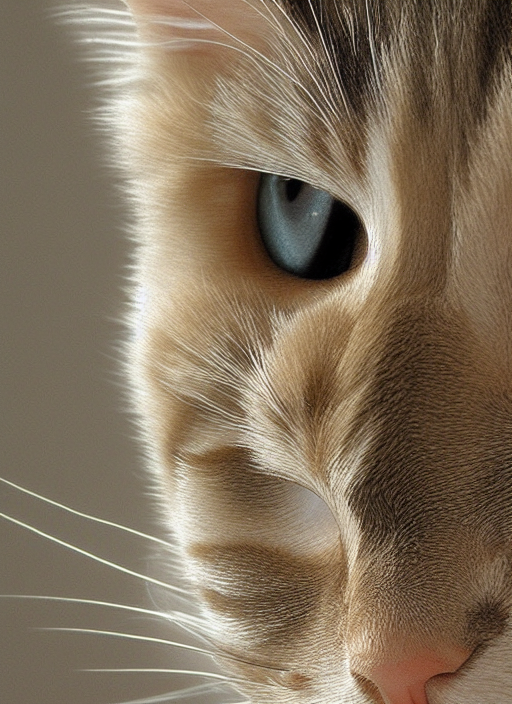 A raw prompt serves as the backbone of your full prompt. This is enough information for the AI in creating an artwork. In most cases, a raw prompt results in a chaotic and random image. Adding in a few more prompts helps solidify your concept. 
Art Medium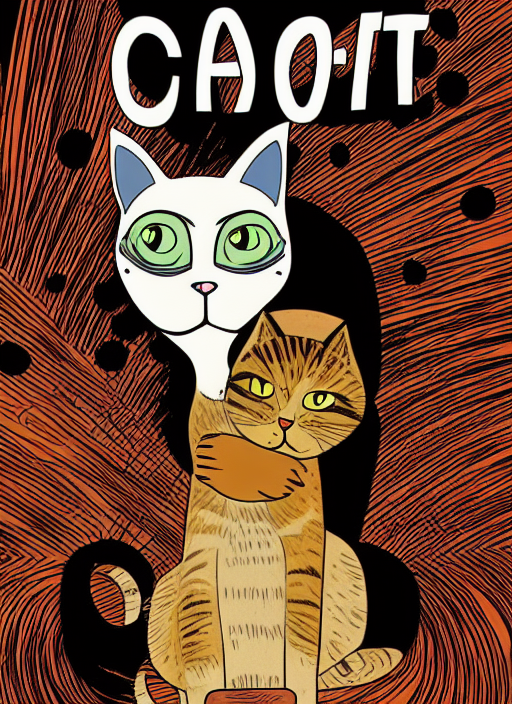 Adding an art medium to your prompt dictates how the final output appears. Some examples for this prompt are: drawing, pencil, ink, pastels and chalk, digital art, photograph, and more. It's worth exploring all the different mediums as they yield distinguishable results.
Art Style
The art style prompt provides the AI with styles from artists. By typing in an artist's name, the AI creates an image with the same style of the said artist. Browse through the internet and find world renowned artists in a specific genre and apply it in your prompts.
Details
Aside from these 3 key prompts, there are still a wide array of possible prompts for your art. For photographs, you can add scene details such as cinematic, golden hour, wildlife photography, bokeh, and alike. You can also add details in color by dictating the color palette you like. Next, you can also add in emotions for portrait art.
The keywords in your prompt are of utmost importance. It can become a daunting task at first because it requires research and a lot of trial and error. Luckily, there are prompt generating websites for AI Generated Art. 
Prompt Building for AI Art Generators
The rising popularity of AI Art Generators led those passionate about this craft towards the creation of online prompt builders. Prompt Builders make coming up with prompts easier for users. There are multiple types of prompt builders available. These are categorized as Image Search, Image to Prompt, Manual Search, and Prompt Builders.
Image Search
Image search is essentially finding the prompts for AI Generated Art. These websites offer images created from AI Art Generators and once viewed, the prompt used in creating them appears.
This is extremely useful for those finding inspiration for their future work. Users can incorporate the prompts from an image and modify it to their liking. The following are websites that support Image Search for prompt building.
Lexica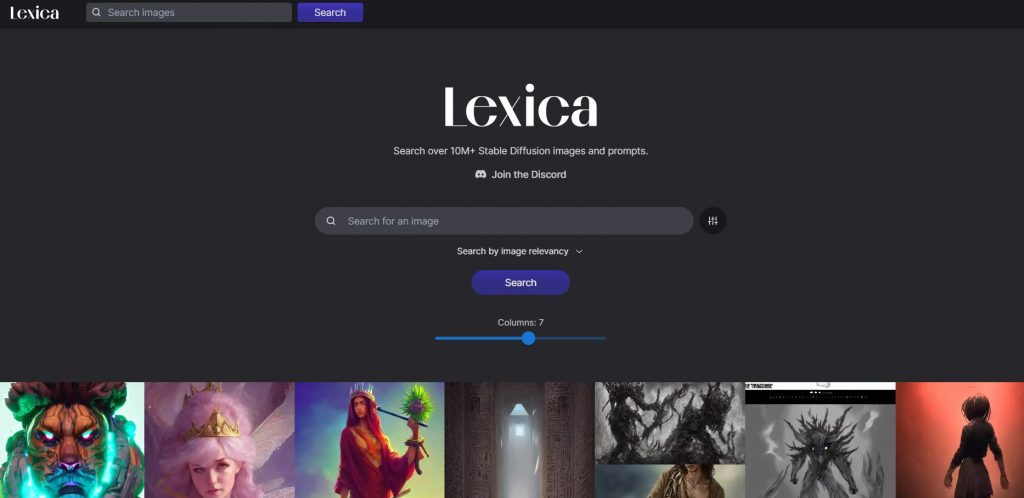 Lexica has over 10M+ images created through AI Art Generators. Just simply type in a raw prompt in the search bar. You can apply a search filter, either by image relevancy or by prompt text. The website then displays images similar to your entered prompt. Click on an image you like and the prompt used in creating that artwork appears on the screen. 
Here, you can also view additional information about it such as the seed number, guidance scale, and pixel size. Then, easily copy the prompt by clicking on the "Copy Prompt" button. There is also an available "Explore this style" option. Clicking on this brings you an array of images with similar art style to that photo.
OpenArt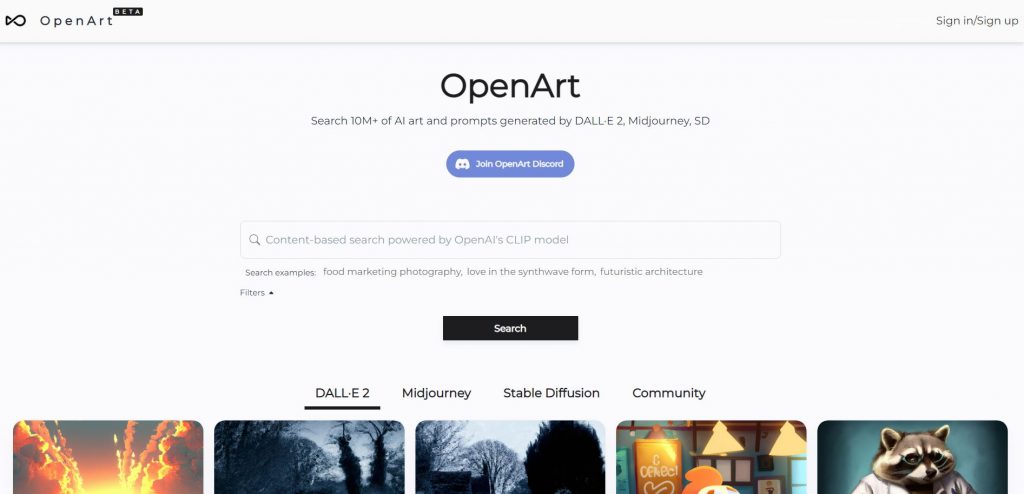 OpenArt also showcases over 10 Million images of AI Generated Art. The interface is similar to Lexica but there are some advantages that come with OpenArt. The results are categorized into four : DALL-E 2, Midjourney, Stable Diffusion, and Community. These categories are the AI Art Generator algorithms used in creating the appearing results. The Community category showcases user generated images on Discord.
OpenArt also has applicable filters for your image search. These are subdivided into Formats, Styles, and Perspectives. The Formats section for filters include 3D Render, Cave Painting, Double Exposure, Line Drawing, and other art mediums. Next, Styles include Abstract, Airbrush, Anime, Futurism, and more. Lastly, the Perspectives filter includes Closeup, fisheye lens, from behind, and others.
Image to Prompt
Prompt building using image to prompt is similar to a reverse image search. Here, you upload an image and the AI produces a possible prompt for AI Art Generators. This is extremely useful for scenarios where you have a base image in mind. You can use the following prompt building websites for Image to Prompt generation.
Replicate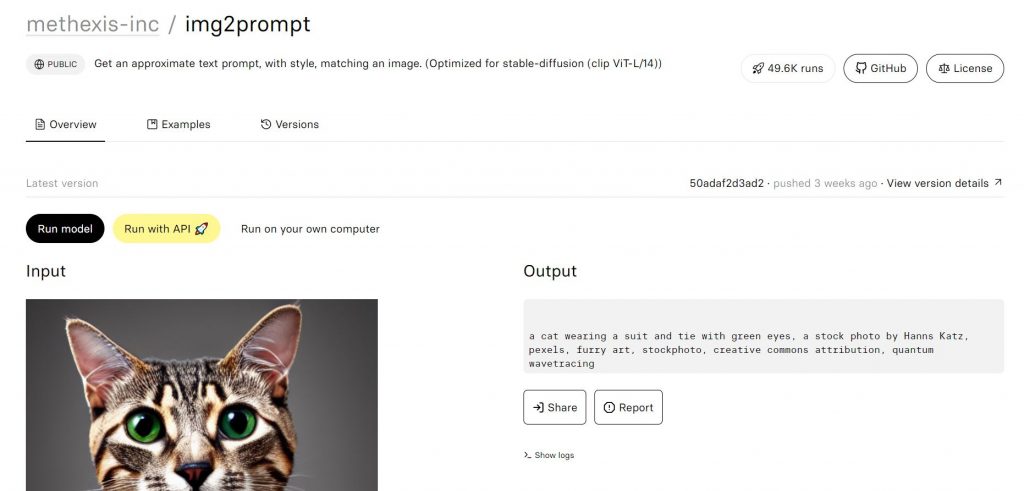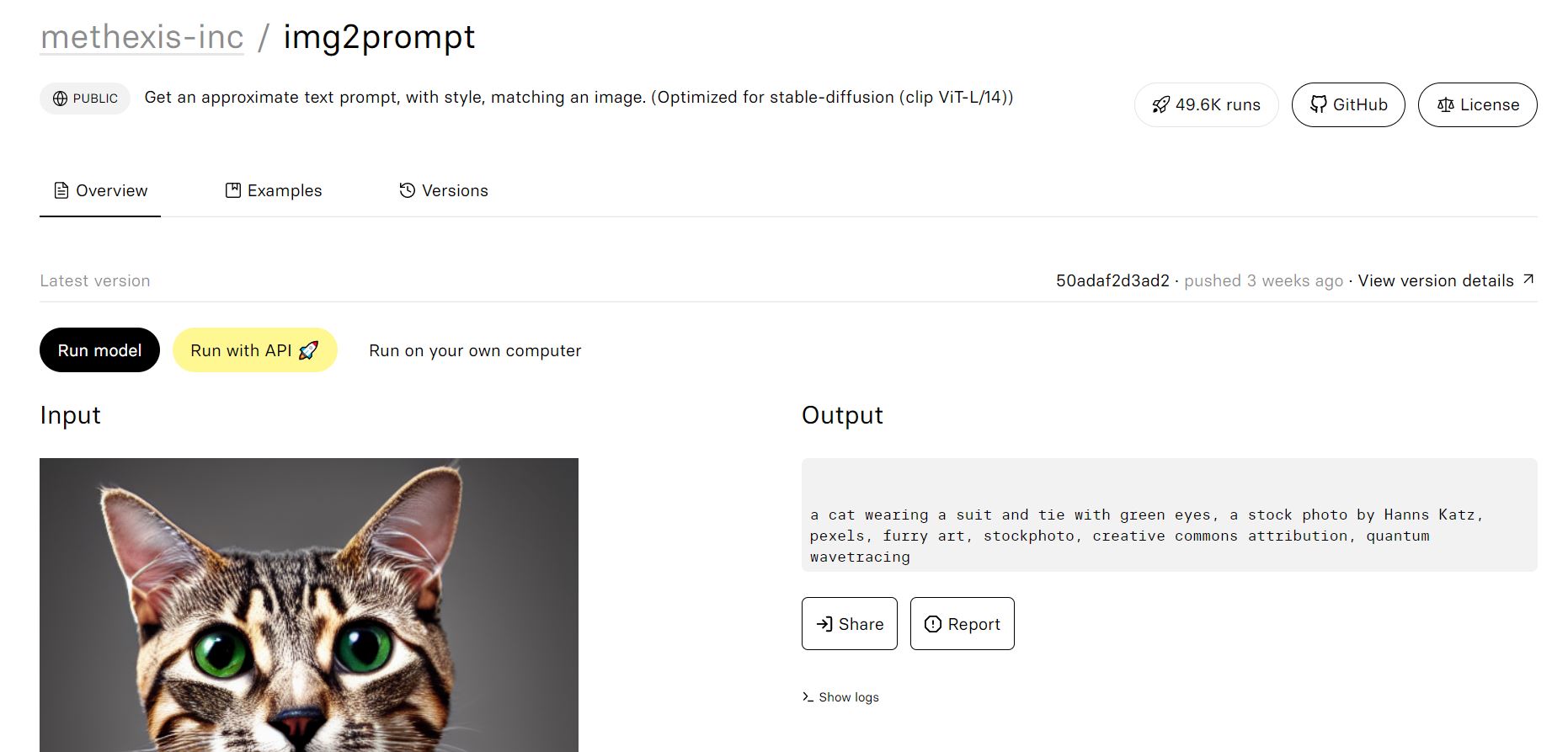 Replicate 's image to prompt feature lets the user upload an image or take a photo for prompt generation. Once an image is successfully loaded, the website produces a prompt that would create an identical image to that of your uploaded one. 
Note that the generated text prompts are only approximate values. For instance, when you upload an AI Generated Image, the prompt that appears is not exact to what you originally typed in. Replicate also notes that the text prompts generated works well with Stable Diffusion rather than the different AI Art Generators.
BLIP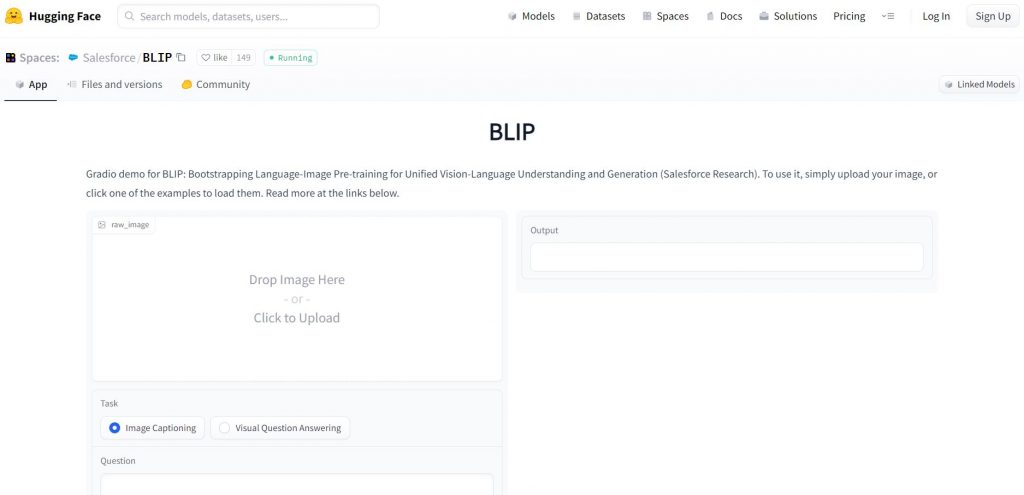 On the other hand, BLIP is extremely useful for generating raw prompts. It follows the same convention as Replicate which a user uploads an image. The website then generates the prompt and displays it on the website. Users can alter how BLIP creates a prompt by modifying the Task, Question, and Decoding Strategy. 
In the Task section, choose between Image Captioning or Visual Question Answering. If there is specific information about the photo you seek, type it in the Question text box. BLIP answers the question using your chosen Decoding Strategy. Choose between Beam search or Nucleus sampling for decoding. These are machine learning algorithms that the AI uses for coming up with the prompts.
Manual Search
For users who have extra time on their hands, manual search is a foolproof way for prompt building. There are various websites that showcase images and their respective art styles. This is extremely helpful because it gives the user a visual appearance of what a prompt translates to. The following are websites where you can browse multiple art styles for your next project.
Artist Style and Modifiers Studies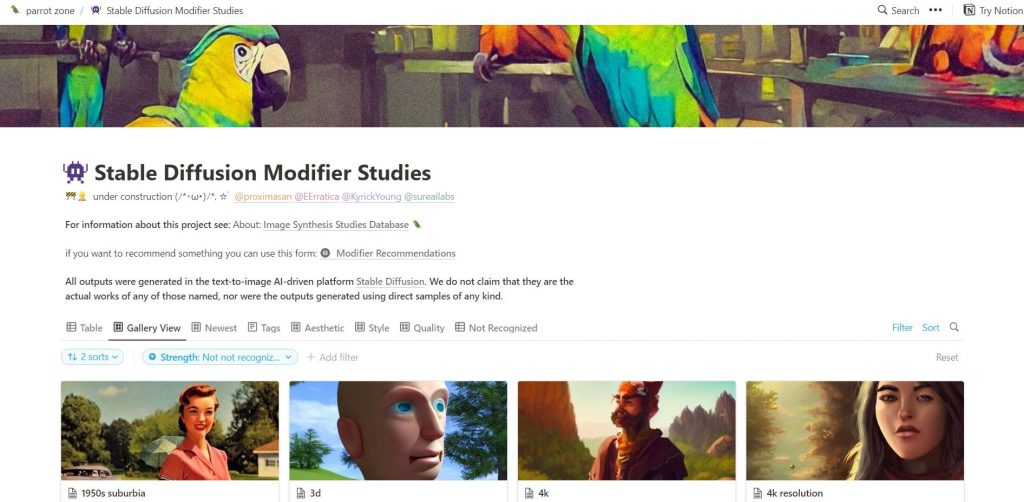 These webpages hold an extensive array of images and their respective prompts for AI art generators. Browse through their respective galleries and incorporate these prompts for your next creation. I recommend browsing through these using the Gallery tab. The Gallery tab shows the images as thumbnails which makes it easier for pinpointing the prompt you like.
First, the Artist Style Studies lists numerous artists and their respective art styles. Next, the Modifers Studies showcases multiple prompt detailing keywords. They are sorted alphabetically but there are multiple filters applicable to narrow down your search. Explore the numerous filters and find a prompt for your next project. 
Modifiers Archive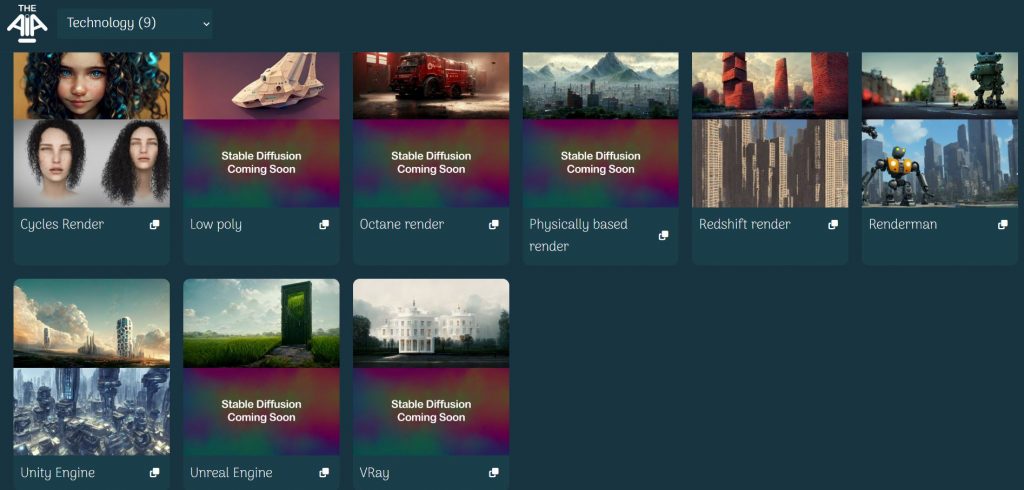 As the name implies, Modifiers Archive offers a list of multiple modifiers for detailing your prompt. On the upper left of the screen, a drop down menu is available. This lists down categories for different prompt modifiers. It includes Angles, Artists, Effects, Filters, Lighting, and more. The interface also looks neat and already displays sample images for each modifier.
Prompt Builders
With my hours spent on AI Art Generators, I found prompt builders the most helpful. These websites automatically collect your chosen keywords and create a prompt for your project. All you have to do is click your desired prompts then copy the collected result.
Promptomania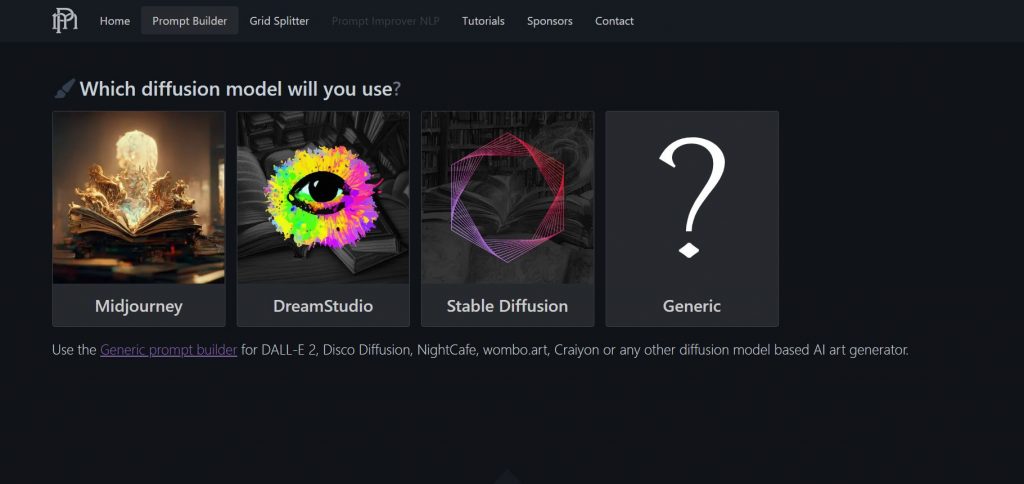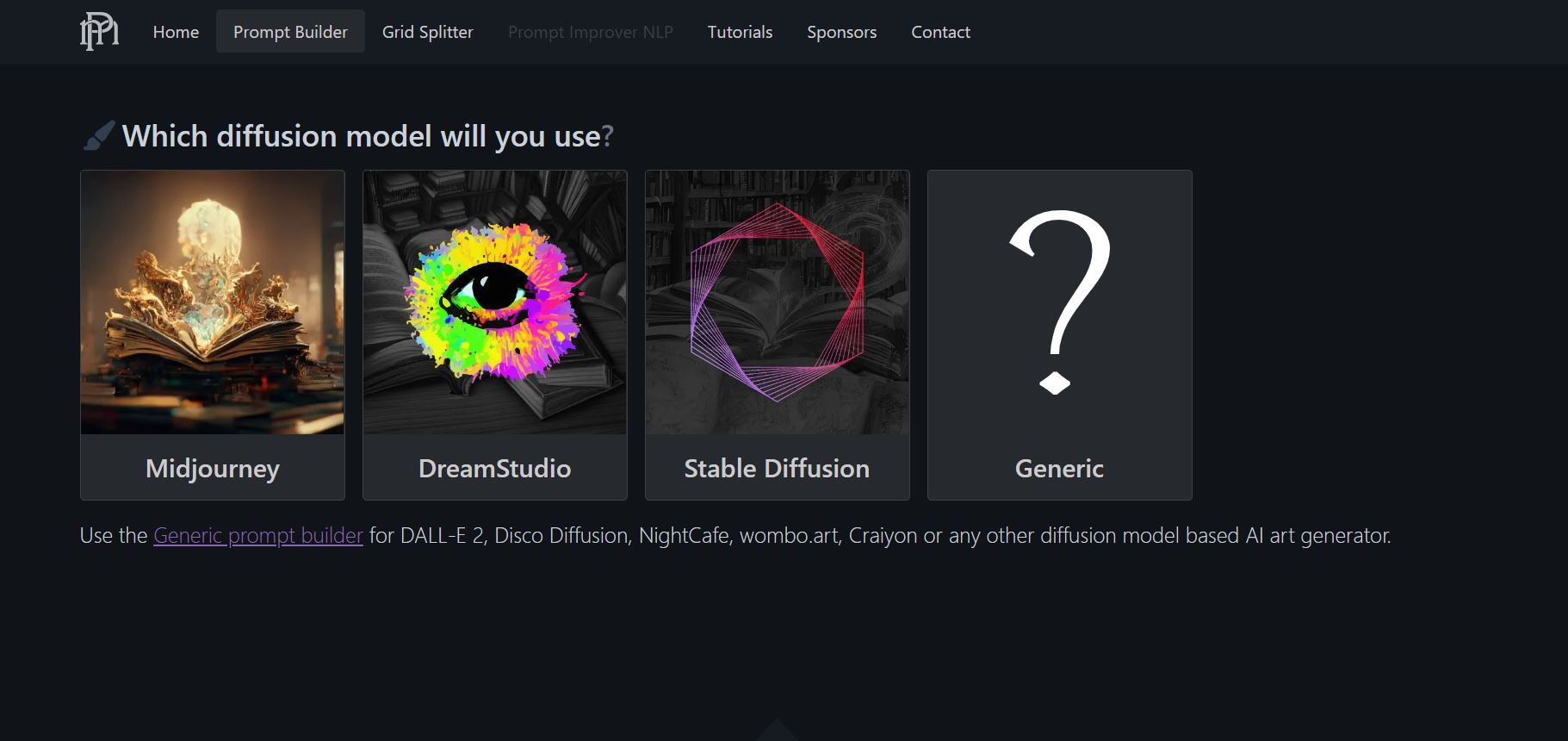 Promptomania is an online prompt builder website designed for DreamStudio, MidJourney, and Stable Diffusion. It also offers a Generic option for generic diffusion model AI based art generators. These are DALL-E 2, Disco Diffusion, NightCafe, wombo.art, and Craiyon. 
Upon selecting which AI art generator you're using, the website offers you a wide array of possible details for prompt building. These include the three main key prompts as well as details for color, dimensionality, display, geometry, lighting, and material.
Simply click on the detail you want to add and it automatically builds your prompt. You can find your final prompt at the top of the page and copy it for entering in the AI art generator prompt box.
Phraser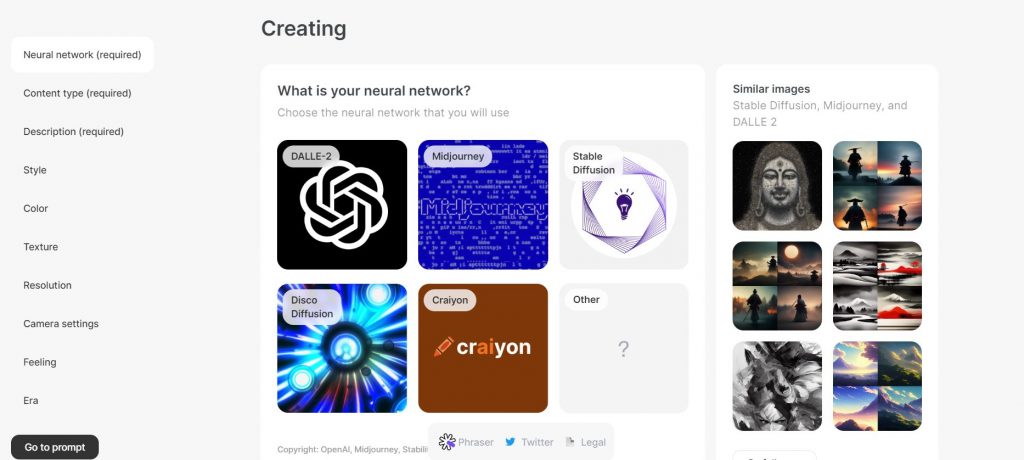 On the other hand, Phraser guides the user in the prompt creation process. The user starts off by choosing what neural network or algorithm the prompt enters. Choose between DALL-E 2, Midjourney, Stable Diffusion, Disco Diffusion, and Craiyon. Next, the website guides you through modifiers for Content Type, Description, Style, Color, Texture, Resolution, Camera Settings, Feeling, and Era. 
After completing these multiple steps, Phraser displays the generated prompt from your inputs. On each step, the right portion of the website showcases similar images from your chosen inputs. When clicked on, the prompts and neural network used appears. These images come from the AI Art Generator community on discord.
Conclusion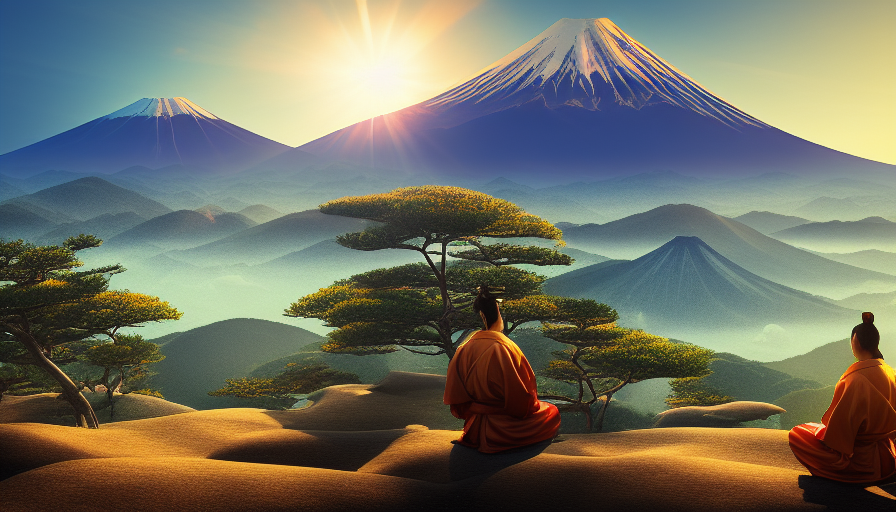 AI Art Generators work with user entered inputs called "prompts". Always keep in mind that the more detailed your prompt is, the more detailed and accurate the result is. Thus, it is of great importance that you have excellent knowledge and tools regarding prompt building.
A prompt is divided into four main sections. These are the Raw Prompt, the Art Medium, the Art Style, and the Details. Including all of these creates more than enough for AI neural systems in generating art. Research for respective keywords for these provides you many avenues in transforming your art.
Build up your prompt by using any or a combination of these methods : Image Search, Image to Prompt, Manual Search, and Prompt Builders. The functions of these methods differ but still offer contributions to prompt building. Personally, I find prompt builders the most useful among these. It creates a huge sense of control towards the outcome of the AI art generators. Allot time towards all these methods and find the most suitable for you. Afterall, prompt building is as productive and fun as creating AI generated art.