Peter Lindbergh was one of the greatest fashion photographers of all time and one of the most influential photographers of the last 40 years.
He was known for his iconic photos of the supermodels in the '90s and more recently his intimate black and white portraits of celebrities.
This essential guide to Peter Lindbergh is the ultimate resource for anyone looking for information about the legendary photographer.
After a month of extensive research, I've compiled everything I could find out about Lindbergh into one easy to read post. I've translated countless articles, watch and re-watched documentaries and read through his wonderful books (many times over).
This is the most complete article you'll ever read on Peter Lindbergh and his incredible career. If there's anything you want to know about Peter Lindbergh, you're guaranteed to find it here.
If you don't have time to read the full article now (around 40 minutes), then bookmark the page and read it a section at a time.
Alternatively, feel free to use the table of contents below, to skip ahead to whatever section interests you.
Related: Peter Lindbergh Quotes for Better Photography
Editor Note: This article took over a month to research and write. Sharing the website or linking back to us takes less than a minute and costs you absolutely nothing. To show your appreciation, we would be extremely grateful if you could share the website through social media or photography forums, or even link back to Photogpedia on your own blog or portfolio website (every link counts). Thank you for your support.
Biography
Name: Peter Lindbergh (Born Brodbeck)
Nationality: German
Genre: Fashion, Portrait, Commercial
Born: 23 November 1944 in Leszno, Poland
Died: September 03, 2019 (age of 74 in Paris)
Who Is Peter Lindbergh?
He is Meghan Markle's favorite photographer, Donna Karan says he is part of the family and Nadja Auermann claimed that he always made you feel like you're the most beautiful woman in the world.
Lindbergh has worked with countless fashion designers and his work has appeared in the world's top magazines including Vogue, Vanity Fair and Harper's Bazaar.
Although he has photographed the biggest stars in the world including Lady Gaga, David Beckham, Kate Winslet, and Rihanna, Lindbergh is probably best known by many as the person responsible for the supermodel phenomenon.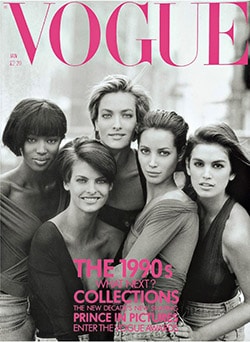 In 1988, he photographed Anna Wintour's first cover as editor-in-chief of American Vogue. He then went on to shoot the iconic January 1990 cover of British Vogue which saw supermodels Cindy Crawford, Naomi Campbell, Linda Evangelista, Tatjana Patitz and Christy Turlington pose together for the very first time.
This famous image went on to become known as 'the birth certificate of the supers' and sealed Lindbergh's legendary status in the world of fashion photography.
Lindbergh would then continue to mastermind some of the industry's greatest photos.
He redefined standards of beauty in fashion and refused to bow down to the glossy, retouched perfection that pervades advertising, magazines and social media today.
Recognized as one of the most prolific photographers of his generation, Lindbergh was a photographer who changed both the course of fashion photography and the artistic representation of women forever.
This is his story.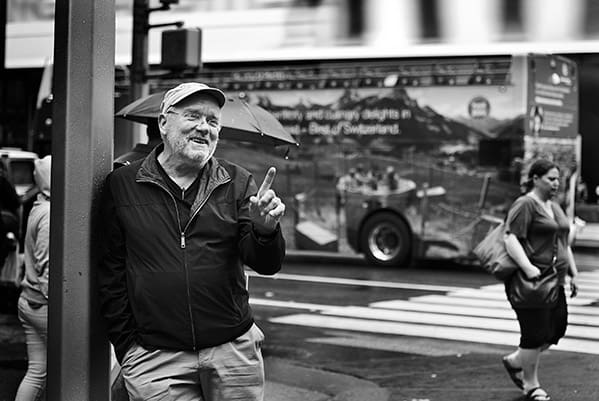 Early Life
He was born Peter Brodbeck on the 23rd of November 1944 to German parents Katharina and Werner in Leszno, Western Poland. When he was 2 months old, Russian troops invaded and his family was forced to flee west, settling in Duisburg, a small industrial town in northern Germany
After the war, his father became a salesman for a sweet company. His mother, a talented opera singer was a stay-at-home-mother for Peter and his older brother and sister.
Coming from a part of Germany close to the border of Holland, he spent his summer holidays on the beaches of seaside town Noordwyk, Netherlands. These vast beaches and the industrial backdrop of his hometown would influence his work over the years.
We had no money. We had three small floors, for five people. Duisburg was the worst industrial, depressive part of Germany. But it was great. We had nothing, but I didn't miss anything so that was fine.

Peter Lindbergh – The Guardian, 2016 (UK)
At fourteen, Lindbergh left school to start work as a window dresser. In a four-year period, he worked for local department stores in Duisburg, Karstadt and Horten.
To avoid military service, he explained his intention to move to Lucerne to the military draft officer, who got carried away with his own fond memories of the Swiss city. In 1962, Lindbergh moved to Switzerland for eight months. He then returned to Germany and settled in Berlin.
In Search of Van Gogh
Whilst in Berlin, he worked in a factory at night and spent the day trying to decide what to do with his life.
During this time, he became fascinated by the arts and spent his free time visiting galleries. It was then he decided to enroll in evening classes at the Berlin Academy of Fine Arts and pursue his passion.
He soon decided to follow in the footsteps of his idol Van Gogh and go to Arles, France to discover himself.
Before traveling to Arles, I was following evening classes at the Academy of Fine Arts in Berlin. At the end of the second term, I had an argument with my teacher: his philosophy was that a painter had to start by painting true to nature. I thought, and I must admit that I was very young, that this would be a big waste of time and totally useless. That was the moment I decided to hitchhike from Berlin to Arles, sure that I could learn more from breathing the same air as Van Gogh 75 years earlier.
An Artist's Pilgrimage
He worked on a farm in the mornings and painted in the afternoons, selling his work in the markets to make some money. After eight months, he set off again, hitchhiking around Europe and North Africa.
I left at 19 to hitchhike around Europe. The wanderlust of the Romantics. 19th-century style! I scoured Italy and came to Arles because I wanted to spend time where Van Gogh had lived and painted. I was there for eight months. I lived on a farm, the local youth hostel, it cost 1.5 francs a day. I couldn't afford it! I paid for my lodging by working in the vineyards in the morning. The farm was behind the famous bridge painted by Van Gogh. And the rest of the time, I was watching…
Finally, he returned to Germany. "I was about 20. I was lost to society: smoking pot, sleeping outside. Two years on the road is long. That is a lot of time to think. It made me a different man."
Lindbergh enrolled at the Kunsthochschule (College of Art) in Krefeld and continued his studies. Influenced by Joseph Kosuth and the Conceptual art movement, he was invited before graduating (in 1969) to present his work at the renowned avant-garde Galerie Denise René.
In 1971, Lindbergh was all set to be an artist until he discovered photography for the first time.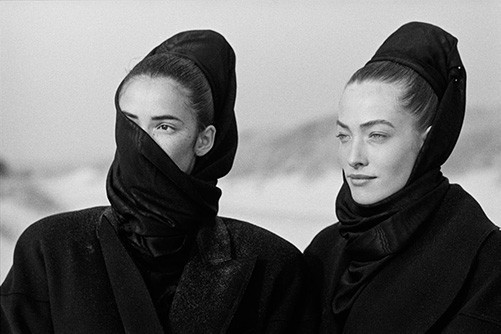 Photography Career
My brother had wonderful children and I wanted to photograph them. I bought myself a little Minolta. I was 25 years old; I had never used a camera before.
Lindbergh found out through a friend of a friend about a job opening as an assistant to a photographer named Hans Lux.
I didn't get the assistant job because I was qualified but because I was a friend of a friend of Hans Lux, a photographer in Germany who worked doing advertising, catalogs, still lifes – any kind of picture, just whatever came in. Hans showed me Balcar strobes in his studio, and I remember being totally astonished that somebody used lights in that way.

American Photo, 2003 (United States)
He was a commercial photographer without ambition, but a very human type. He showed me everything, I knew nothing and, in a year and a half, I discovered the essential. Working with him was very important to me. After that, I had no barriers, no scruples, when, if I had been Richard Avedon's assistant, perhaps I would have held back myself.

L'Express, September 2016 (France)
He worked as an assistant for Lux for eighteen months before opening his own studio in Düsseldorf in 1973.
It was during this time, that he changed his name to Lindbergh after learning that another photographer with the same name worked in the same city. He found the name Lindbergh in the directory and the rest was history.
Early Period
After a year and a half, I thought I could go out on my own. I built a little studio in a loft in Düsseldorf. I wanted to be an advertising photographer. It was the only thing I knew. Very quickly – within one year – I became well known in Germany, and in three years I got paid the most money of all German advertising photographers. I said, 'My God, what's happening?'

One of my first ad campaigns was for Samson, the tobacco where you roll the cigarettes yourself. I went to Amsterdam and went up to people on the street who were rolling cigarettes and photographed them. The style was totally reportage and unstaged. I don't know why I wanted to do the photographs like that. I basically felt that staged pictures were just stupid.

In 1977, I got a call from a famous German art director, Willy Fleckhaus – a kind of German Alexey Brodovitch. He said, "Your pictures are very editorial. Do you want to work for me and do stories?" So, I did a fashion story on the Paris designer Kenzo, and Willy got me ten pages in the magazine Moda & Vonen. I did this story totally innocent – l had no real culture in photography. [I] knew a little bit of the work of Hans Feurer, Penn, and Avedon, but that was all I knew. I made myself a background, a 4×8-meter painted fabric, one with little spots very pointillistic spots, like grainy film – and shot this stuff that apparently was unusual for the time.

American Photo, 2003 (United States)
Stern Magazine
After that, Stern magazine called and said, "Go to Paris and cover the new collections – we'll give you 14 pages. Just shoot the same style." I did this and it was a spectacular story. Marie Claire saw it and gave me a verbal contract, saying, "Move to Paris and well do something every month with you." A few months later I moved.

American Photo, 2003 (United States)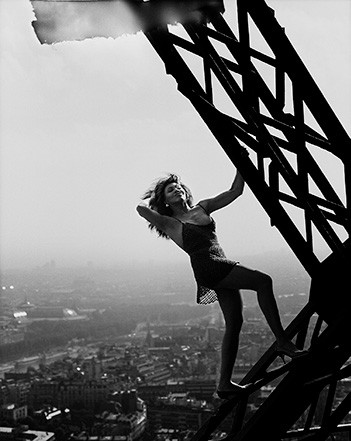 In 1978, Lindbergh began to work for Stern, the German equivalent of Life and Paris-Match and joined other Stern photographers, including Helmut Newton, Guy Bourdin and Hans Feurer in the international glossies.
After his first fashion photos were published, Lindbergh was flooded with offers from fashion editors around the world, impressed by his pictures' spontaneity and reportage feel.
Lindbergh Hits Paris
When he and his first wife, Astrid were looking to move to the upscale Düsseldorf District of Oberkassel, he asked her if she liked it in Oberkassel. His wife hesitated. "How about Paris?" he responded. She nodded slightly. The moving van was booked the next day, and they relocated to Paris soon after.
Once in Paris, he photographed a model holding a newspaper with the headline, "Lindbergh hits Paris" (a headline from Charles Lindbergh's first solo, nonstop transatlantic flight.)
It had taken many years for Lindbergh to establish himself as a top photographer, but now he was finally on his way and fashion photography wouldn't be the same again.
Here are 5 of Peter Lindbergh's most iconic images.
Peter Lindbergh's Famous Photos
The White Shirts – 1988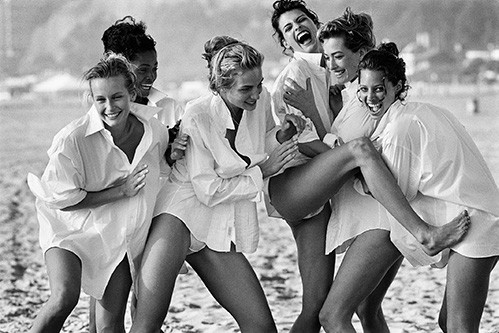 The funny thing is that everybody points to the British Vogue cover from 1990, with the five girls, as the moment when the supermodel era began, but it was actually happening two years before when we did the white-shirt pictures for American Vogue.

I met with Alexander Liberman, and he said, "You are a young photographer, so why tell me that you don't want to work for American Vogue? We are the leading fashion magazine." I said, "I can't match my mind with your image of a woman – the perfect makeup, the perfect hair, always in the most beautiful apartment. That is not my feeling of a woman." And he said, "Okay. Do a story and bring me back some pictures of what you think a woman could be."

I went to L.A. with an editor, Carlyn Cerf du Dudzeele. The first problem was with the fashion. I said, "Let's put a great cast of models together and put them all in just white shirts." We went to the beach [Santa Monica] with Tatjana Patitz, Linda Evangelista, Christy Turlington, Karen Alexander, Rachel Williams, and Estelle Hallyday, and I shot them totally natural. I still love the pictures.

I got back to New York, and everyone just looked at each other and said, "Hmm, it's great." They didn't know what to do with them. The pictures ended up running small in a story about how hair could be loose on the beach.

American Photo, 2003 (United States)
The Most Important Photo of the '80s
Six months later, Anna Wintour succeeded Grace Mirabella as the magazine's editor-in-chief and discovered the proofs in a drawer.
Wintour commissioned Lindbergh to shoot the cover of her debut issue in November 1988, featuring Israeli model Michaela Bercu in a cropped Christian Lacroix jumper and stonewashed jeans, smiling with her eyes half-closed, head-turning away from the camera.
It was the first-time jeans featured on the cover of Vogue and was a revelation for the time. She also heavily featured Lindbergh's 'White Shirts' photos in the issue.

A few years later, Wintour would include the 'White Shirts' photo in, On the Edge: Images from 100 Years of Vogue (1992) calling it "the most important photograph of the decade."
In 2014, Vogue named Lindbergh's photo with the supermodels in white shirts, the best picture of the eighties.
The model that I have always had in mind was my girlfriends at art school dressed in jeans, t-shirt and tennis shoes. Practical women, who had plans and ambitions to achieve in life. I chose the beach because it is a flat and uniform backdrop, it allowed me to concentrate on what really interested me in a woman: the face.

Peter Lindbergh – Vogue Italy, 2017
The Supermodels – 1990
It's hard to define when the era of the supermodel officially began, but Peter Lindbergh's role in it is undeniable.
If you think of a picture of the most famous supermodels of the '90s, you will no doubt be thinking of a Lindbergh photograph.
It all started with the photo he took for American Vogue of the models wearing white shirts on the beach in Santa Monica in '88.
Next came his British Vogue cover.
For British Vogue, Liz Tilberis called and said, "I want you to do the January 1990 cover and to do something that expresses what you think the '90s are going to be about." So, I took the five girls – Linda, Christy, Tatjana, Naomi and Cindy – and that became the birth certificate of the supermodels. That was the rubber stamp for the era – that cover of British Vogue.

Peter Lindbergh – Interview Magazine: The Eye, 2013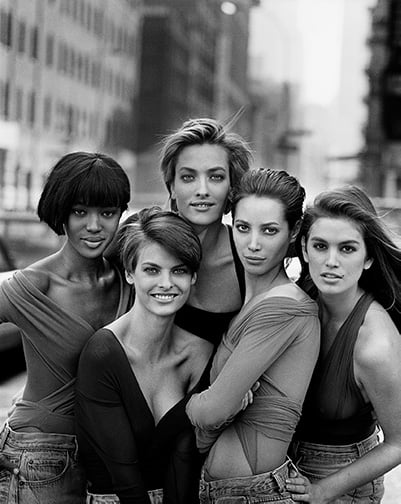 More Famous than Movie Stars
The cover photo for British Vogue's January 1990 issue remains one of the most iconic fashion photos in history and set the tone for the decade to come.
Lindbergh assembled Linda, Naomi, Cindy, Tatjana and Christy and photographed them in downtown Manhattan. It was the first time the five of them appeared together and it ushered in a new era for supermodels.
I just had no idea that this would make history. I didn't think about that for a second. I didn't even do anything, just used a little bit of light. It just came naturally, effortlessly. We did not feel that we would change the world; it was all intuition.

Peter Lindbergh
Freedom
George Michael saw the photo and cast the five supermodels in his Freedom! '90 music video, cementing their status as household names.
I heard George Michael say that it was the most beautiful picture of women he'd ever seen. Funny, I have never met George Michael.

Peter Lindbergh
At the time I had no idea it was going to be so legendary. Vogue's editor Liz Tilberis had asked Peter Lindbergh to photograph the new woman of the Nineties; Peter's reply was that he couldn't do it with just one woman. The idea of beauty had broadened; it could not be summed up with either a blonde, blue-eyed girl or a sexy brunette, he told her. There was a change in the air and Peter and Liz picked up on that. We weren't photographed with a ton of hair and make-up; we were quite undone. Coming out of the Eighties, which was all big hair and boobs pushed up, it felt refreshing and new. And I loved the styling, those little Giorgio di Sant'Angelo bodysuits with our Levi's.

Cindy Crawford – Vogue: The Vogue Supermodel Cover (2016)
To Lindbergh, the models represented the ambitious, powerful and free woman that he first articulated to Alexander Liberman back in '87.
Through Lindbergh's lens, they were heroines of their time, the future, therefore 'Super'.
In 1990, Vogue estimated that if you wanted to book one of the supermodels for a single day's advertising work it would set you back around $100,000.
Christy Turlington, though, would be out of reach as she was locked into an exclusive contract with Calvin Klein, rumored to be worth $6 million.
At the peak of their desirability, their fortunes rose even beyond this.
They became more famous than movie stars and dominated magazine covers and fashion for the next fifteen years.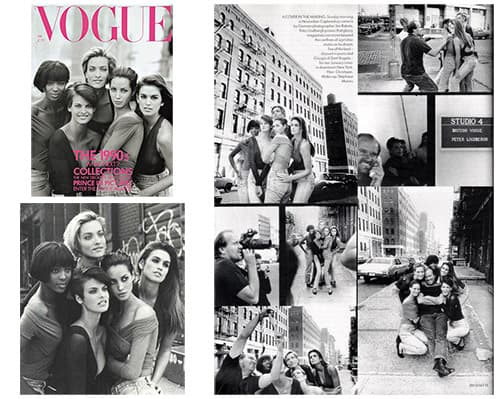 ET Story – 1990
It's been described by Roberta Smith at the New York Times as the first-ever narrative story in fashion photography and Peter Lindbergh admitted himself, that if he had to pick his favorite photo this would be it.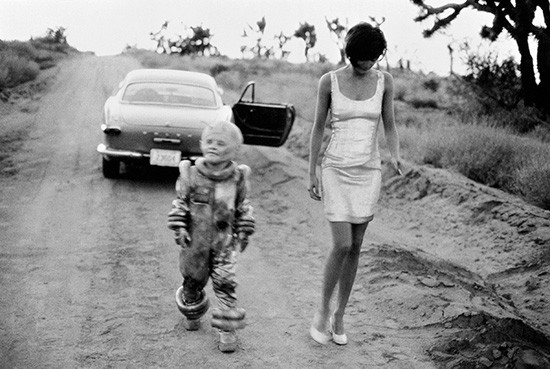 The photo sees actress Debbie Lee Carrington playing an alien alongside model Helena Christensen for Lindbergh's 1990 Italian Vogue ET story.
When I saw Helena for the first time, I was flabbergasted. I said to her that I had this story in mind that I wanted her to be in – but asked her not to work for three months so that nobody would know her face when it came out.

Peter Lindbergh – Telegraph, September 2016 (UK)
Extraterrestrial Idea
The idea for the narrative came from a Skywatcher magazine that someone had left in a waiting room at the American Hospital in Paris. I then became fascinated by the images of UFOs and alleged aliens.

And then I discovered that men spend the whole night outside, not far from Lockerbie (where UFOs and aliens were allegedly spotted by scientists), using binoculars to write down everything and try to identify it, totally ridiculous.

[It was] a very expensive production, because I had the costumes made special and did not want an ordinary mask, but one through which the face and especially the eyes came through. Price: eight thousand dollars, in 1990, huh! The most expensive prop I had used until then.

I told editor-in-chief Franca Sozzani (she's the longest wife in my life): "I have a fantastic idea about a model and an alien, I only need eight thousand dollars extra for the mask." And I know exactly what she replied: "Go fuck yourself, Peter. We don't need aliens in Vogue. And you know who finally got his way.

Vogue, October 2016 (The Netherlands)
The Story

ET Story is one of the best photo stories to ever be published. The photos which are among his most famous are unique, combining elegance and romance in a Hollywood like narrative.
Helena Christensen discovers a little Martian, who has crashed his UFO somewhere in the Southern California desert.
She drives him to Los Angeles and shows him the Santa Monica Pier and Hollywood Boulevard. She then takes him back to her home, an old trailer in the middle of nowhere. He falls in love with her…
But the Martian receives signals through a transmitter radio in the trailer and has no choice but to reunite with his friends, who are desperately trying to rescue him.
Like most of Lindbergh's work, the photos transcended fashion and remain as timeless now as they did when they were first published. It was Sozzani's favorite fashion story too.
The Wild Ones – 1991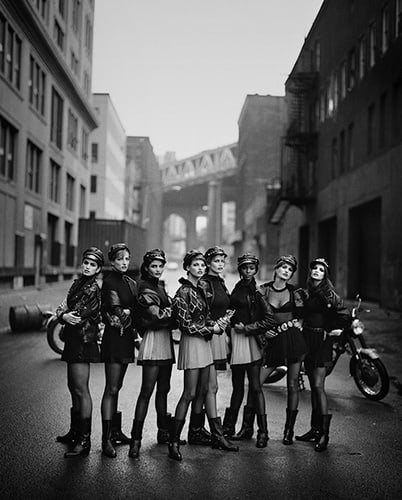 For his famous photo titled, 'The Wild Ones,' Lindbergh suited the supermodels (Cindy Crawford, Linda Evangelista, Helena Christensen, Tatjana Patisz, Claudia Schiffer, Naomi Campbell, Karen Mulder, and Stephanie Seymour) in motorcycle jackets, biker boots and mini-skirts and shot them in the then-barren back streets beneath the Manhattan Bridge.
The 'Wild at Heart' editorial spread was styled by Grace Coddington and was inspired by the biker culture of the early '90s.
The title of the iconic photo came from the 1954 biker film, The Wild One which starred Marlon Brando as Johnny Strabler, the original outlaw biker.
Nobody lived there. There was not one single shop. I really felt like I was the first person in the world to shoot there. There were only big rats running all over the streets.

Peter Lindbergh, WWD Interview, 1991

Kate Moss for Harper's Bazaar – 1994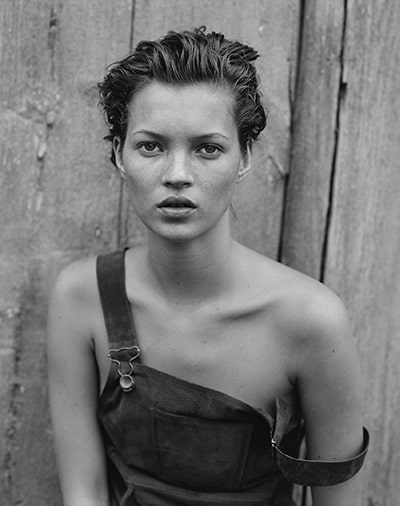 In an interview with photographer Nick Knight in 2013, Kate Moss revealed that it was Peter Lindbergh's photos with Linda Evangelista that inspired her to become a model.
Lindbergh and Moss first worked together in 1992 and would go on to forge a close friendship, collaborating on various projects over the next two decades.
First picture of the session: Kate works in the fields, she pulls cabbages, she wears boots. For the second, she's inside the farm, in the kitchen, in overalls. At first, behind her, there was a wallpaper with flowers, and I had it removed, I didn't like it. And I thought, "Oh, my God, that reminds me of someone, but who does it remind me of?" The young man immortalized by Paul Strand in Gondeville (Charente), in 1951.

L'Express, September 2016 (France)
A Star is Born
The image featured in Harper's Bazaar story, 'A Star is Born' and was an accidental classic, as Madonna was initially booked for the photoshoot.
Thanks to a scheduling conflict, the popstar was unable to attend and Moss was booked as a replacement.
A fake wallpaper was first used in the background, but Lindbergh didn't like how it looked and didn't think it related to the storyline. It was removed and the result was another 'Lindbergh classic.'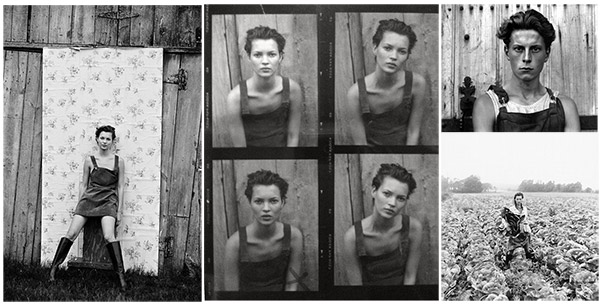 "The image" reveals the photographer (and the painter) "behind it." That's exactly the invisible. An inverse snapshot in these photographs that shows up in all Peter's pretty pictures of women as if it were a watermark.

Essay by Wim Wenders (2016)
Beyond Fashion Photography
Peter Lindbergh's photography goes beyond just his fashion and portrait work. He was also a successful advertising photographer for many years and has even worked with film and music companies too.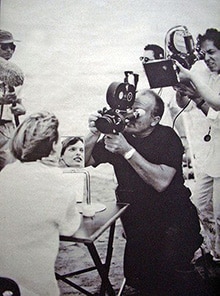 In 1983, he shot the poster for Tony Scott's vampire film, The Hunger starring David Bowie, Susan Sarandon and Catherine Deneuve. He also photographed the movie poster for Talk to Her (2002) and Charlotte Rampling's documentary, The Look (2011).
Lindbergh also photographed many record covers for stars such as Beyoncé (I am Sasha Fierce), Sheryl Crow (The Globe Sessions) and Tina Turner (Foreign Affair).
Motion Pictures
Lindbergh tried his hand at motion and directed several short films and documentaries: Models: The Film (1991), Inner Voices (1999), Pina Bausch (2002) and Everywhere at Once (2008).
Models: The Film offers a lighter glimpse at '90s Supermodels Linda, Cindy, Naomi, Stephanie and Tatjana as their careers take off at the start of the supermodel era.
More than a documentary, Models was a way to better tell who they were, not to stop at the surface. They were the models I worked with most often (Christy was in Thailand in those days, unfortunately), and I wanted to go beyond photography.

Peter Lindbergh – La Repubblica, November 2016 (Italy)
His 30-minute short film, Inner Voices explored the life of an LA-based acting teacher and went on to win the Best Documentary Prize at the Toronto International Film Festival (TIFF) in 2000.
For the experimental film, Everywhere at Once, Lindbergh collaborated with Holly Fisher on the project. The story is told through voice-over narration (by Jeanne Moreau) and consists of Lindbergh's photographs, interwoven with excerpts from Tony Richardson's film, Mademoiselle. It had its world premiere at the Tribeca Film Festival in New York in 2008, after premiering at the Cannes Film Festival in 2007.
He has also directed commercials and even music videos for both Tina Turner, Missing You and Mika, Last Party.
Peter Lindbergh's Legacy
Peter Lindbergh passed away on the 4th of September 2019, at the age of 74.
Lindbergh's work for Vogue and Harper's Bazaar to the Pirelli calendars and Calvin Klein and Dior campaigns made him a household name. His elegant and cinematic images not only left an incredible mark in the photography and fashion world, but they also crossed over into popular culture.
In the late 1980s, Peter Lindbergh dared to do what few fashion photographers had done before: he showed models as they were.
His images of Linda Evangelista, Cindy Crawford, Naomi Campbell, Christy Turlington and Tatjana Patitz ushered in the new era for fashion photography and kickstarted the whole supermodel phenomenon.
His comments on retouching and refusing to bow to digitally enhanced glossy perfection have helped to push the fashion industry in a more positive direction.
Lindbergh published 10 books. His first book, 10 Women (1996) has sold over 100,000 copies as of 2008. He is also the only photography in Pirelli's history to shoot for the calendar three times (1996, 2002 and 2017).
Lindbergh has twice collaborated on complete issues of Vogue. The first one celebrating Vogue Germany's 30th anniversary in October 2009 and the other for Vogue Spain in December 2010. On these projects, he worked with his assistant Jethro Gaines.
His work has been shown in prestigious museums such as the Victoria & Albert Museum in London, the Metropolitan Museum of Art in New York and the Centre Pompidou in Paris.
The legendary photographer is survived by his wife Petra, his first wife Astrid, his four sons Benjamin, Jérémy, Simon, Joseph and seven grandchildren.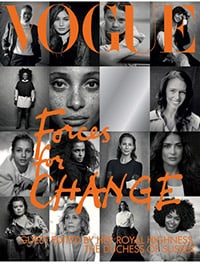 Peter Lindbergh's Final Photos
Force for Change
The September 2019 issue of British Vogue was Lindbergh's first cover for the magazine since 1992 and his final farewell to the photography world.
The 'Force for Change' issue was guest-edited by the Duchess of Sussex, Meghan Markle and featured portraits of 15 women, among them actor Jane Fonda, activist Greta Thunberg and original supermodel Christy Turlington.
All raw, all different, all beautifully photographed in Lindbergh's signature black and white.
People on Lindbergh
Peter is a photographer who will remain in the history of photography because he is not bound to the trends of the moment. He always kept his own identity. He is not a fashion photographer: he used fashion to talk to women, and to talk about women, which is very different.

Franca Sozzani
Peter has always been the type of person who shoots like how he shoots film: It goes nonstop and the film keeps rolling and it gives him an opportunity to get everything, and everything in between. That is what brings the magic to Peter's images.

Milla Jovovich
We are like brothers. When photographers of our generation tried their luck in America, we stayed in Paris. We grew up together. Peter is a very simple, honest, spontaneous, intense man. His ideas are as sophisticated as children's dreams. He puts his heart into every cliché, and his heart is wonderful. That's what makes her pictures so beautiful.

Paolo Roversi
Those images of women allow a glimpse into a world of sensitivity and emotion; a vital and secret intensity that his eye was able to capture. It was his professional trademark: the use of black and white made his images unforgettable, like current traces of long-gone lives.

Giorgio Armani
Random Peter Lindbergh Facts
In 2015, Lindbergh said he was ranked third among the most frequent flyers on Air France.
As a teenager, Lindbergh was a drummer for a jazz band, which rehearsed at the local funeral directors. He also played the Bongo drum.
In his youth, he was fixated with Handball and would spend all his free time practicing. His best position was Goalkeeper.
All his original negatives are stored in a cooling chamber at a constant 18.9 degrees.
For the 2017 Pirelli calendar, he took 37,000 images of 15 subjects (2,467 per session) in seven days, between Berlin, New York, Los Angeles and London.
He owned an old British boat and would spend whatever spare time he had on it, often visiting the Caribbean.
When he was an aspiring artist, he would sign his work under the name of the Sultan.
He was a big believer in using Transcendental Meditation to unlock creativity and would meditate twice daily for 20 minutes.
Lindbergh said that if he had a chance to photograph anybody alive today it would be the Dalai Lama (sadly, that portrait never happened). In history: Picasso and John Kennedy.
He would holiday twice a year in India, the same place he met his second wife Petra.
Photographic Style
Realistic, cinematic, naturalistic, grainy, black and white are just a few words that spring to mind when we think of Lindbergh's photography.
His photoshoots can have the production levels of a Von Sternberg film or the simplicity of a casual snapshot on the streets.
Although the components in his work are simple to identify, there's an alchemy with his photos that others have yet been able to match (and they likely never will.)
His photos over the last ten years could have just as easily been done decades ago and vice versa.
There have been lots of people that have tried to copy his style, but there's only one real Peter Lindbergh who makes iconic images with his technical knowledge and his artistic talent.
If you wanted to get a Lindbergh picture, then you needed to get Lindbergh to do it.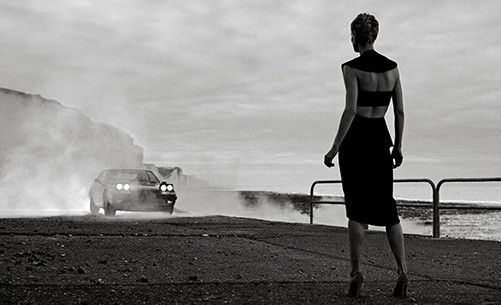 Black and White
For Lindbergh, black and white was always connected to the image's deeper truth, to its most hidden meaning.
In this section, you can read excerpts from various interviews with Peter Lindbergh which explains his reasons for choosing black and white.
The ideas that pushed me to choose black-and-white emerged very slowly. I used to be asked that question at every interview, and at first, I would always answer, black-and-white is an interpretation of reality, and transforming reality is the first step toward creating art.

The more I went on, though, the more I thought black-and-white represented a truth, a reality. But I wondered how that could be—there's color in reality.

That made me think, and I realized I'd grown up with all those American photographers like Dorothea Lange, Walker Evans, Carl Mydans, and quite a few others, who traveled for the Farm Security Administration across the United States to document the effects of the Great Depression. Their images were shot in black-and-white and were linked to the idea of truth and reality.

I think that's what fascinated me unconsciously about black-and-white: you don't try to make it pretty or chic or pleasing—it's honest.

Peter Lindbergh – Gagosian, June 2017
It's hard to say when I developed a passion for black-and-white photographs. I think that in photographing models, or whatever, what interests me most is the face, the personality. I've often shot the same person in the same setup with a roll of color and a roll of black and white. Then I look at the results. Black and white just brings out the personality more.

Peter Lindbergh – American Photo, 2003 (United States)
The Supers in Black and White
Using black-and-white photography was really important to creating the supermodel. Every time I tried to shoot them in color because their beauty was close to perfection, it ended up looking like a bad cosmetics advert. With black and white, you can really see who they are. It toned down the commercial interpretation that color gives. What's so striking about black and white is how it really helps a sense of reality to come through.

The Observer, 2008 (United Kingdom)
For me, black and white gets through the skin, whilst color stops at the surface. I can see better in black and white, and I can see better in pictures than in real life. But I appreciate the color in other photographers [work] such as Mario Sorrenti or Paolo Roversi, it's beautiful.
The difference is that color is reality, and black and white probably one little step more towards art than reality. Fashion photography is foremost fiction. The fantasy is everything because ever since [the images] grow in your head you construct something together. Then you get the right person for it, the right people. You go to the right place, and then the little thoughts you had become images – that is what you call fantasy.

British Journal of Photography: 2016 (United Kingdom)
Working with Models
Peter Lindbergh makes pictures of women. The clothes just happen to be there.
Sometimes his work is an elaborate short story told through stills. Sometimes it's just a simple candid snapshot.
The one thing his photos have in common is, you don't just see the models and the fashion, but the strength of the people themselves.
He transformed his models into heroines. Heroines that were not only beautiful but also had personality, intelligence and ambition. To Lindbergh, fashion was always secondary to the model and their own unique story.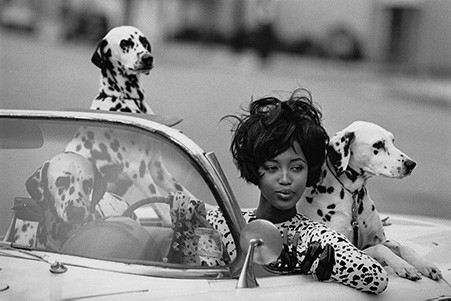 The Importance of Casting
As Lindbergh puts it, it all starts with getting the right models:
Casting is the central point of my work because I am not a transforming photographer – I can only shoot people if I accept the way they are. I am not a photographer to take any woman; any model and transform her into what you want.

British Journal of Photography, October 2016 (UK)
Over a period of 10 or 12 years, I worked with 10 models at most. There were new faces, but there were those 10 who would blow everybody else away. So, you worked with the same people.

The Eye Interview with John Galliano, 2013 (United States)
Lindbergh was known for capturing his model's natural beauty and allowing their personality to shine through. He was outspoken about retouching and preferred his models to wear little or no make-up. He would play with sexual ambiguity and would often photograph women in men's clothing.
There's an industry obsessed with retouching everything and filling it with lies. They replace real beauty with stupid beauty. To me, beauty lies in the courage to be who you are.

Icon, November 2016 (Spain)
The models came across as real people, not hiding behind a mask. In contrast to most other fashion photographs, where the model usually serves as nothing more than a glorified mannequin.
Collaboration
He actively involved his models in the process and made the experience a collaborative one, encouraging them to be honest and natural. He would get to know his models first; only then could he produce his best work.
Lindbergh has credited the success of his early collaborations to the fact that he shot on film and had much more time to develop real relationships with models, without the pressure of social media or digital monitors.
When you use a normal camera, you shoot and you're alone with your subject and it creates intimacy. It doesn't finish in two minutes, because you don't know if it's great, so you have to do even more. Then you have a lot of pictures. When "it's a bit out of focus" it's nicer. The crime is that photographers are pushed to shoot with a cable attached to the camera and there is a screen in the middle of the studio, and everyone is looking at it. The relationship with the models is killed.

Peter Lindbergh – Vogue: The Birth of the Supermodels 2019 (UK)
On a shoot, Peter never sped through the day or rushed you through lunch. He'd wander in when you were in hair and make-up. Later, you would sit down, and you'd eat together and have a proper catch-up. It was the best type of photoshoot. He talked about his kids and would show you pictures, and as much as he showed himself as a full person, not just a photographer, he also wanted to know you as a full person too.

Cindy Crawford – Vogue: Remembering Peter Lindbergh (2019)
Building Trust
Peter has taken pictures of me since I was 16 years old. I felt protected in his company and absolutely adored those stunning black and white images that expressed women's strength through their eyes. He was capable of capturing people's soul [in an image].

Eva Herzigova – Vogue: Remembering Peter Lindbergh (2019)
When I first worked with Peter, I thought gosh, he really wants to see me. I had to learn it. It's great to understand that. He liked me to look natural and the way I look as a human being. Other photographers will say, "I want you to show laughter – but don't actually laugh." Peter would always make you smile and make you feel like you didn't care if you did a weird face.

Nadja Auermann – Vogue Australia, 2019
His models never hid behind disguises or got lost acting out roles, instead they opened themselves up emotionally to his camera. The key affinity with models, he said was trust.
Another interesting point with Lindbergh's photography is that it was never erotic, even when we see models partly undressed. Lindbergh loves the sense of mystery and the moment you show too much that mystery is then lost.
I have no visual notion of eroticism. I usually find photos of nudes, which are commonly felt to be erotic, boring. For me, eroticism has more to do with mystery than with gazing at raw flesh. It is the mysterious and undecipherable properties of a woman that are erotic.

Kunstforum, 2005 (Germany)
The Master of the Portrait
In addition to photographing the biggest names in fashion, Lindbergh also captured portraits of some of the biggest stars in the world including Brad and Angelina, Uma Thurman and the Duchess of Sussex.
His intimate and famously unretouched black and white images were stripped-back, cinematic portraits of unfiltered beauty.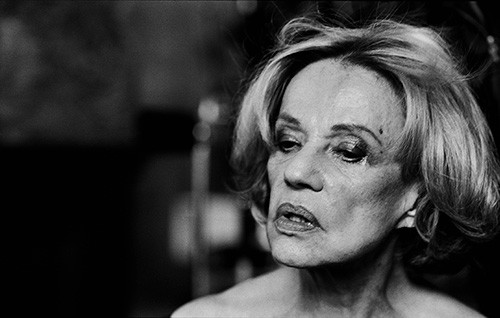 Peter was an extraordinary artist – a visionary who would capture the true essence of a person in a single frame.

Nicole Kidman
How to Photograph Great Portraits
Lindbergh claimed that the key to a great portrait is to form a relationship with the sitter.
I have had to read many things until I have found this explanation. One does not photograph the physiognomy of a counterpart, but rather the feelings of the two people who were in the room when taking pictures.
To build a rapport, you must get to know them first and get over any kind of attitude or nervousness.
But being shy is not a good way to start making a picture. You cannot come to take a photograph and feel like the underdog — although, at the same time, you shouldn't be arrogant. Wim Wenders once said his attitude with actors is, 'I don't try to impress you, but you can't impress me either.' That's a dynamic you can base the relationship on, you know?

The Rake, September 2019 (UK)
The main difference between actors and models is that actors have learned not to look into the camera, to kind of forget the camera. Whereas models are briefed to look into it. Sometimes it's really difficult to get an actor to look in the camera, you have to help them.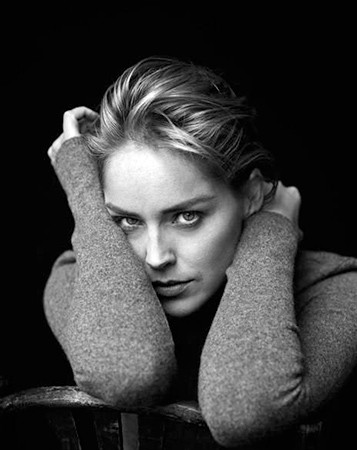 All About Moods
Laughter has no value in a portrait. It covers all that lies beneath. And that's so much. When a person laughs, that's all you see.
Laughter has zero value for me in portraits or my other photographs, there's so much to see in faces that are not laughing. When someone's laughing that's all you see and that ruins the rest. Photographing someone laughing has no appeal to me, fine if they laugh but for a portrait, I need all those manifold beautiful layers, which is obscured by that thing people call laughter.
I think that everyone is closer to themselves when exposed to the feeling of melancholy; something more poetic takes place as you are giving up control of yourself and expose deeper feelings and emotions to the man with the camera in front of you. The space between the photographer and his subject, this is what you photograph. It is not the outside bone structure of the face you photograph; it is the invisible part of the subject you capture if he or she is willing to give it to you…
Why Black and White for Portraits
Favoring black and white over color, he captured the natural beauty within each of his subjects, almost like they were lost in a moment trapped in time.
I have problems taking portraits in color because color reacts differently to the light. With black-and-white, you get the feeling of transcending the skin, until, if you're lucky, you might see a tiny bit of something, what could be the soul of that person, right in front of your camera. Color seems to stop the transcending process right at the skin's surface. However strange this might sound to you, it is very real to me.

Gagosian Quarterly, June 2017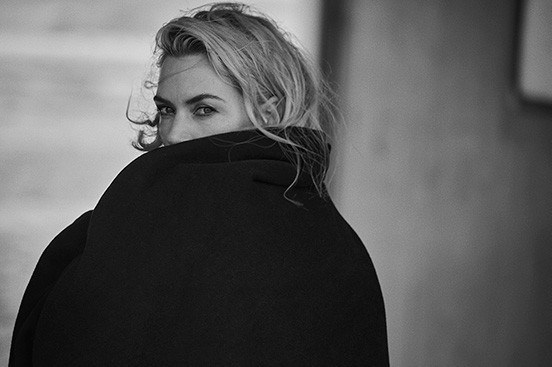 The Art of the Story
Lindbergh is one of the first photographers to include a narrative in his fashion photos.
His storytelling brought a new way of mixing fashion photography and art, always giving freedom to the viewers' imagination.
He believed that the photographer must do everything possible to make each image a portrait of someone or a story of something – a story of relationships and personalities, reality and dreams – saying that fashion photography cannot be reduced to fashion alone.
Lindbergh's Stories are mute little mini-dramas shot primarily in black and white and seen most often in the pages of Italian Vogue and Harper's Bazaar. His thematic sequences have the disjointed internal logic of music videos and the melodramatic look of old movie stills.

Wim Wenders – Introduction to Stories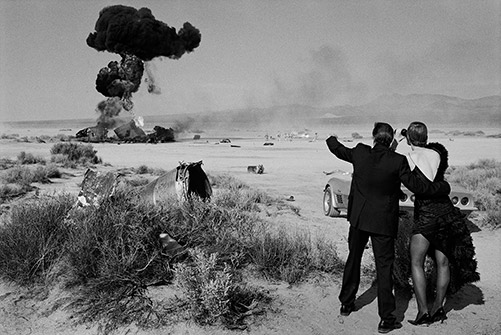 Lindbergh's method was more like that of a film director, but instead what he was after was a single frame containing all the emotion and mystery you need for a movie.
With his own vocabulary, he gives us both reality and fiction in a cinema-like narrative that no one has ever been able to imitate.
Lindbergh's stories tended to offer a kind of pulp-fiction vision in which the fashion comes in a distant second to character, story and setting.
For me, it's really about storytelling. Without a story, it can be quite boring to shoot forty pages for a magazine. A narrative changes everything.

Peter Lindbergh – Artforum, May 2016
His photos looked like film stills, with action and time stopped. Moments from an exciting plot with an open end. Lindbergh's photo stories always provide questions, never answers. This makes them mysterious, timeless and open to interpretation.
Everything Begins With An Idea
Many of his best stories appear to come straight out of newspapers or magazine articles and were commonly published in Italian Vogue.
White Trash was shot in El Mirage, California in November 2001. The photo series tells the story of a small-town girl who leaves her daughter with her family in the desert while she goes off to Hollywood to become a star.
Gun Story was shot in Los Angeles in May 2000. The concept came about when Lindbergh found himself with an extra day on a shoot and someone discovered a pistol in an old car used for the shoot. He then decided to do something with the gun.
For the last 20 years, I have mainly worked for the Italian edition of Vogue, which favors incredibly long photo-stories. In fact, I've had to provide material for as many as 48 pages at once. And the norm there is about 30 pages. So, the question arises: Is such a picture story even possible without narration. Telling a very simple story is itself enough as it is and helps to the extent that it gives you a guideline along which to work. If you don't have a story to move along then all you can do is ask the model to pose first this way, then that. In the long run that is pretty boring. And not only for me but for all the others involved, the idea of telling a story is far more interesting.

Kunstforum, 2005 (Germany)
Where His Creativity Comes From
I work a lot at night and when you're alone at night, you might have six or seven hours to yourself, all these things start buzzing around in your mind and I need that.

Peter Lindbergh – DW Documentary (2016)
Creation is the birth of something, and something cannot come from nothing, When someone creates something: a painting, a poem, a photograph, the creativity comes from an idea, from a feeling, from emotion, or from a combination of ideas, feelings and emotions that are somehow "reborn" from all our experiences and perspectives.

Peter Lindbergh – A Different Vision on Fashion Photography (2016)
Influences
Lindbergh's early years growing up in Duisburg, Germany's industrial heartland and his time in Berlin as a young man influenced him greatly.
The industrial backdrop of his hometown would become a continuing inspiration for his photography in his life.
He even referenced this background when he shot a memorable ad campaign in 1988 for Comme des Garçons featuring models dwarfed by industrial-age machinery.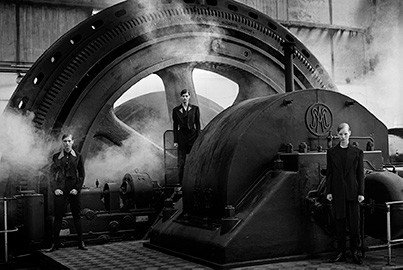 The roots of my work lie in Duisburg. It is a relatively sinister city in North Rhine-Westphalia, in the District of Düsseldorf. The landscapes, the architecture, the coal, it's culture… have had a strong impact on my vision of beauty. Then there was Berlin and its artistic hustle and bustle, cabarets.
Before becoming a photographer, Lindbergh studied painting and was influenced by conceptual art and the work of his idol Vincent Van Gogh. He owned a large collection of art books and would study everyone from Pablo Picasso to Marcel Duchamp.
He has also cited the French playwriter and theatre director Antonin Artaud as another influence. Artaud is recognized as one of the major figures of twentieth-century theatre and the European avant-garde.
Impact of Cinema
He was also a fan of cinema, especially the German expressionist cinema of the 20's and 30' and the Fritz Lang film, Metropolis.
The film, Metropolis was an incredible visual event for someone who had grown up in Duisburg, to the extent that what I was familiar with from normal life, namely factories, shift changes, workers etc. was all transformed into a visual masterpiece on the screen.
You then have cinema: The Blue Angel, Metropolis, Otto Dix, Max Beckmann, and Fellini, Visconti, Pasolini… All this has fed me greatly! So did Van Gogh, who inspired me a lot and who led me to Arles where I bought my house in 2010. I am very connected to this region. After a trip to Spain and North Africa, I went back to finish my studies in Krefeld, where I discovered Joseph Kosuth, a leader in conceptual art. Everything I do today is indeed the result of this cultural imprinting.
There are movies that have influenced me fundamentally. Important for me was Fritz Lang's Metropolis, shot in 1927, and also Josef von Sternberg's Blue Angel of 1930, starring Marlene Dietrich. Andrei Tarkovsky was of great influence with films like Solaris, The Mirror, and Andrei Rublev. Wim Wenders was probably the most important influence for me, with movies like Wings of Desire, Alice in the Cities, Wrong Move, and Paris, Texas. Vincent van Gogh's powerful paintings have never ceased to fascinate me, nor have works by painters such as Ernst Ludwig Kirchner, Max Beckmann, and Otto Dix.

Gagosian, June 2017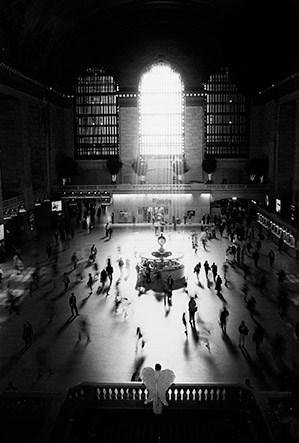 Peter Lindbergh's subjects were silent movie stars, with the clothes as the script and Lindbergh as director.

John Galliano
Other Photographers Work
Lindbergh also drew inspiration from street photographers, photojournalists and documentary filmmakers such as Dorothy Lange, Walker Evans, Brassai and Henri Cartier-Bresson. He has often credited their work as the reason why he shoots in black and white.
My imagination was indelibly marked by the blunt realism in the faces immortalized by documentary photographers such as Dorothea Lange and Walker Evans. Although humans see reality in color, for me, black and white has always been connected to the image's deeper truth, to its most hidden meaning.
Here are a few of the other photographers Lindbergh admired:
Richard Avedon, Irving Penn, Diane Arbus, André Kertész, August Sander, Hans Feurer, Lewis W. Hine, Bruce Weber, Helmut Newton, Sebastião Salgado, Don McCullin, Garry Winogrand, Paolo Roversi
What Camera Did Peter Lindbergh Use?
His first camera was a second-hand Minolta back in 1971. Since then he has shot primarily Nikon cameras and Pentax 67 medium format.
Nikon cameras: Nikomat, Nikon F3, Nikon F4, Nikon F5, Nikon D1X, Nikon D2X, Nikon D3S, Nikon D4, Nikon D5 and Nikon D810
For a few years, he used a Hasselblad 501 with a phase one digital back for studio work but later changed to Nikon DSLR cameras.
He also owned a Konica Hexar for casual behind the scenes photos. From 2010 he used Panasonic Lumix GF and later used the camera on his iPhone for snapshots instead.
Lindbergh's last camera setup was: 2 x Nikon D810 cameras with a Nikon 24-70mm F2.8 VR attached to one camera and a Nikon 70-200mm F2.8 VR II attached to the other. Both cameras had battery grips attached. He occasionally used primes including the Nikon 85mm F1.4G (pictured to the right.)
In His Film Days
The majority of his iconic film photos were shot using either the Pentax 67 (with the 105mm F2.8) or the Nikon F3 and F4 cameras (with 50mm F1.4 or 85mm F1.4 primes).
His choice of film for both medium format and 35mm is Kodak Tri-X and X-Pan. Typically developed in D-76.
Note: It's been mentioned that he used a Leica R camera in the '80s but I couldn't find any evidence of this.
Equipment in His Own Words
I had a short period where I shot 8×10, but it's too complicated; you get so involved in the technique. I shoot maybe 70 percent in 35mm, often with Plus-X, rated at 50 ISO. You have no grain; it's great. I shoot with Nikons. I also shoot with a Pentax 6×7. These days I also usually work with a digital back.

Peter Lindbergh – American Photo, 2003 (US)
Digital or analog aside, I've always preferred 35mm. On occasion, I've used medium or large format. Using 35mm is more like talking – conversational photography – while larger formats are like a presentation. Thirty-five millimeter is like a part of your body. You talk, and you take pictures; how people react to you and to your camera, that's what you can get on 35mm.

Many photographers are fetishists. They're always talking about the camera and not about the pictures. I have an old Nikon. It's perfect. Don't worry. It's not about the camera.

Peter Lindbergh – Artforum, May 2016 (US)
All those professional guys who like to come with five tripods and six suitcases to do a picture, so they look professional? I was always trying to find a way to shoot more accidentally or lighter, not forcing everyone to hold still in front of the tripod. I can't do the tripod thing anymore.

Peter Lindbergh – The Rake, September 2019 (UK)
How Do You Get the Lindbergh Look?
His approach was never about the fashion, the location, or even the person he was photographing, but instead the 'the relationship' that is created between the photographer and subject: "You do not photograph the person – you photograph the moment."
For me, every photograph is a portrait; the clothes are just a vehicle for what I want to say. You're photographing a relationship with the person you're shooting; there's an exchange, and that's what that picture is.
Get to know your subjects first and build a rapport with them. What are their hopes? Dreams? What do they like? Dislike? etc If they trust you, they'll give you more and you'll get better images.
In an interview with Nick Knight's Show Studio, Peter Lindbergh said, "When you work with somebody, in a way you should always disappear, the camera should always disappear and then a space opens up."
That's the space you then need to photograph – the person who appears in that moment.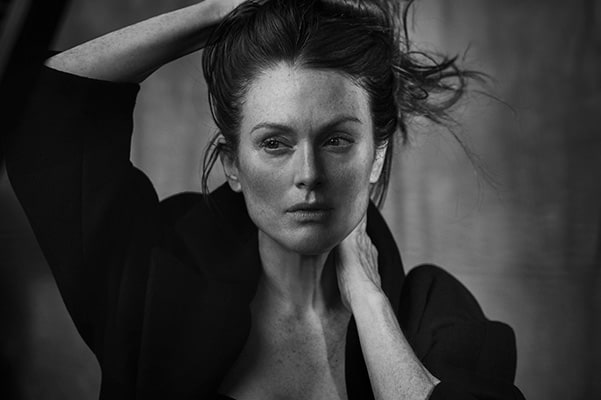 Don't rush your photoshoot and make sure you get your subjects involved. Show them the back of your camera after you've taken a few photos to put them at ease and build trust, then continue to shoot.
Note: Show them the photos only once or twice. If you keep showing them photos, they'll be wanting to check every photo and you won't be able to get the flow of the shoot going.
Plan Your Shoot
For a photo series, you should plan and come up with a concept that is new and fresh. Start looking at anything and everything for inspiration and try and think about how you can incorporate that into your work.
If you shoot fashion, stay away from copying what other fashion photographers do. Instead, read newspaper articles and books, watch films or even visit a gallery or two for inspiration.
If you're a lifestyle photographer then get to know your subjects and find a hook or something you can create a story around.
Lindbergh used to like to plan his photoshoots. He would write a basic story (maybe even a few words) based around his idea then sketch some simple storyboards in his notepad. However, when it came to the shoot, he would improvise and go wherever the photoshoot would take him.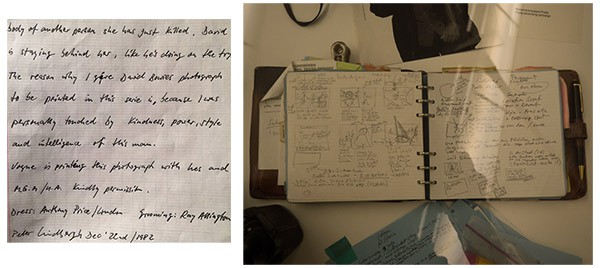 His artistic process is that of letting something emerge, an unexpected event that is unique to the moment.
He also liked movement and spontaneity in his photos and would encourage models to move their hands, play with their hair, dance, even run, etc. He wanted them to feel free and express themselves.
At times, the photoshoot would often look like a dance between the model and photographer.
The thing with fashion is it's always changing and moving forwards, never still. Lindbergh used this understanding to his advantage, incorporating movement into his fashion photos and shooting on location whenever possible.
Getting It Right In Camera
His photo sessions last the full day (around 15 hours) and he tried to make use of every second of the day's sunlight, even shooting into magic hour (which of course is only 20 minutes.)
He didn't crop images and believed that a photo should be made in-camera not before or after. As mentioned throughout the article, he would shoot primarily black and white.
His cameras would always have a motor drive attached, and he would shoot a lot of frames. On locations, he would never use a tripod.
He would shoot RAW and switch his image preview to black and white. He would also have a profile on his camera for color with the saturation turned down. He used this only when he planned for a color photo or when shooting at sunset.
When I work with photographs and use color, I'm aware that I can change the colors later. But at the moment you take the photograph, looking through the lens can create frustration. That's why I adjust the screen to black-and-white and the receptor [RAW image] to color. As a result, neither the green grass nor the blue sky will interfere with inspiration.

Peter Lindbergh – Gagosian Gallery, June 2017
Mood Boards
As for mood boards and looking at other people's photos, forget about it.
I learned something very early in this business—or whatever this is, because this beautiful thing that we call photography isn't really a business. But if I was starting to work on a project, like a big story for Franca [Sozzani] for Italian Vogue, I would look at other pictures. But I learned very early that the more I was looking at other pictures, the less I knew what to do myself. So I figured out that you have to set that aside and just sit down, take a pencil and a piece of paper, and think what you want to do. That is the only way, I think, to do things that are important later.
Post-Processing
He switched to digital in the mid-2000s but his team used Photoshop to maintain the same analog-style he became associated with earlier on in his career.
His technique comprised of: "adding grain, blurring the hair, removing too much precision on the eyes and "defocussing" the photo a little."
We do use Photoshop, but only to reconstruct the analog feeling of the pictures – you can't see the difference anymore.
Digital photography looks heartless and terrible. In my studio, we've managed through Photoshop to make a digital image look analog, you would never think its digital image. I wouldn't call this mimicking, because I didn't ask to stop using film. I didn't ask for digital. It's just a continuation.

I often like images that are printed extremely dark and low contrast, an effect that is very different from the cinematic, high-contrast style of Irving Penn or Richard Avedon. My photographs clearly show texture: fabrics, surfaces, skin, pores, imperfections.
But I think photography has to happen in the camera. It doesn't happen in Photoshop or postproduction. I'm far from being finished with the camera. That's a kind of restraint, and when you reduce yourself to something, that's when it gets interesting.

Peter Lindbergh – Artforum, May 2016 (US)
Locations
For location shoots, Lindbergh typically stuck to 3 different types of locations (or themes).
The first was an industrial scenery, where he would shoot models against the backdrop of machines.
This type of location likely originated from his roots in Duisburg as well as films such as Metropolis. In interviews, he stated that his pictures would have looked different if he had been born in Venice.
A second location is the beach, which may be attributed to Lindbergh spending his summer holidays with his family in Noordwijk, a seaside resort in Holland.
The third theme is his use of cities and shooting on the streets, predominantly New York, LA and Paris.
Lindbergh lived in all three and would alternate between cities twice a month, depending on his work schedule. On Paris, Lindbergh called it "the city that has never lost its magic and poetic magnetism."
He also loved to use outdoor sets and natural light whenever possible.
Behind the Scenes
Lindbergh was a fan of the behind the scenes or the making of features that you find as a bonus on a DVD, often preferring it to the actual film.
He would try to incorporate the feeling of being behind the scenes in his own photos. Sets or situations would look like a work in progress, rather than the final moment.
Layering Images
Backgrounds were often composed of different layers, you would see chairs, large curtains, ladders, cords, fans and lights in the frame to create the typical "Lindberghian" atmosphere.
This would give the feeling of constant transformation to avoid a sense of closure and perfection in his images.
Giving viewers a glimpse of the surrounding environment is a recurring theme in Lindbergh's work and creates a bridge between fiction and reality.
By including random passers-by in the street, or crew members on set, he adds another layer to his photos.
The viewers' curiosity brings their own narrative to the image. The viewer becomes the storyteller based on their own imagination.
By including all these different layers, Lindbergh's pictures become cinematic and timeless. You don't just look at a photo, instead, you look into it.
In some cases, seeing the creative process can be more interesting than the result itself. And, it's a way of getting closer to the viewer and bringing them inside the image. It's a matter of participation and contact.

Peter Lindbergh – Flair Magazine, 2015 (Italy)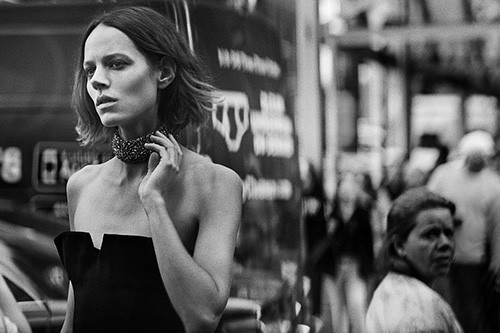 Lighting Technique
Lindbergh understood lighting in a different way, especially natural light. He had a painterly style of photography and subtly played with light and shadow in his images.
He loved a cloudy day. He would often use reflectors, scrims, sky panels, and flags to get his lighting right.
Lindbergh favored HMI lights over strobes and flash (although he preferred natural light whenever possible). This allowed subjects to forget they're being photographed and just be themselves.
When I started, I did everything with flash, and then I went into tungsten. Now when I'm in the studio I do everything with HMI. Outside of the studio its natural light – total reportage. When I work, I never sit there and think, "God, what am I going to do?" It's a natural process.

Peter Lindbergh – Faces of the 20th Century, 1998
Black Booth Technique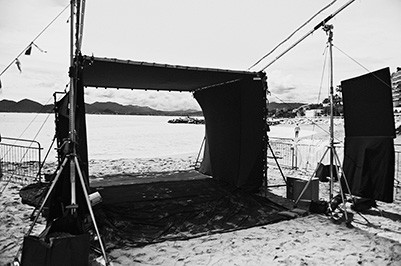 He often used the black booth technique (or subtractive lighting) for location shoots, taking advantage of the front and rear-facing natural light by blocking light from above and the sides. Sometimes he would also block the backlight, so only the front light would illuminate his models.
The result is something completely different from a photograph shot in a studio, even though what you see in the end is still a plain dark backdrop.
When it comes to Lindbergh's lighting technique, there's too much information to include this post, so I will dedicate a separate post to this in the future.
If you haven't done so already, then watch his many behind the scenes videos to get a good idea of his process and lighting techniques.
Check out this behind the scenes video by the Fashion Channel about the making of the Pirelli calendar in 2002. If Lindbergh wasn't a master photographer, he would have been a master cinematographer.
Other Peter Lindbergh Resources
Recommended Books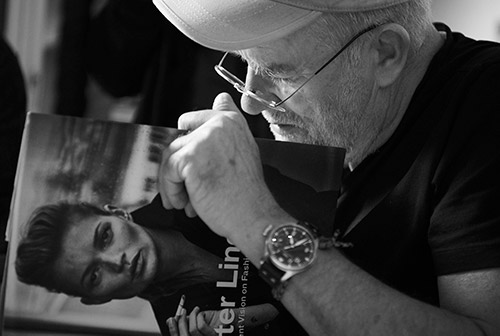 Disclaimer: Photogpedia is an Amazon Associate and earns from qualifying purchases. All links to Amazon are affiliate links, which means we receive a small commission for any purchases you make. It doesn't cost you anything extra, but this commission keeps Photogpedia running and is the reason we're able to offer so much free content.
To learn more, read our Affiliate Disclosure page. Thank you for your support.
Recommended Videos
Models: The Film (1991)
Directed by Peter Lindbergh, Models: The Film chronicles the life of models Linda, Cindy, Naomi, Tatjana and Stephanie just before the supermodel phenomenon of the 1990s.
Peter Lindbergh: The Supermodels Photographer (2016)
This documentary produced by the DW in Germany, not only profiles Lindbergh, but also provides behind the scenes access on several of his photoshoots. The documentary features exclusive interviews with Peter Lindbergh as well as his collaborators including Wim Wenders and Lara Stone.
Masterclass with Peter Lindbergh (2016)
In September 2016, the legendary photographer gave an exclusive Masterclass for students in the Auditorium of the Kunsthal prior to the opening of his exhibition. During this 90-minute interview, Lindbergh talks about his life and career in photography and offers photography advice to students.
Making of the Pirelli Calendar (2017)
This feature-length documentary takes us behind the scenes for the 44th edition of Pirelli's legendary creation. This also marked the third and final time Lindbergh shot for the famous compilation, having also been responsible for the 1996 and 2002 editions.
Editorial Note: The videos above are listed with the intention of inspiring and helping other photographers learn. They have been sourced from open source platforms. No infringement of copyright is intended by this post.
Be sure to subscribe to our YouTube channel for up to date videos and to view our photographer playlists.
More Peter Lindbergh Photos
16 Iconic Peter Lindbergh Images From The British Vogue Archive
Peter Lindbergh's Most Iconic Photographs for Harper's Bazaar
Peter Lindbergh's Contact Sheets

Fact Check
We strive to provide readers with accurate information in all our profile posts. If you see something that doesn't look right, then contact us and we'll update the post.
If there is anything else you would like to add about Peter Lindbergh's work, his life, and how he has had an impact on you or if you think there's something missing, then send us an email: hello(at)photogpedia.com
Link to Photogpedia
Enjoy the article? Why not link back to us or share online through twitter or any other social media channel.
The more links we have to us, the easier it will be for others to find the website and the incredible work of photographers like Peter Lindbergh.
Finally, don't forget to subscribe to our monthly newsletter, and follow us on Instagram and Twitter.
Recommended Links
Peter Lindbergh Official Website
Vogue: Peter Lindbergh Articles
Sources
Official Peter Lindbergh Website
Harper's Bazaar: Girls, Girls, Girls by Glenn O'Brien, September 1996 (United States)
The Independent: The Image Maker by Ian Phillips, September 1997 (UK)
Liberation Magazine: Peter Lindbergh superstar by Brigitte Ollier, July 2003 (France)
PDN: Photo poet of anti-glamour by Edgar Allen Beem, 2003 (United States)
Kunstforum: Photos from a bastardized viewpoint by Heinz-Norbert Jocks, 2005 (Germany)
Liberation: Metteur en chair by Jean-Michel Thenard, November 2006 (France)
Le Soir: "Un portrait n'est jamais la personne." by Gilles Bechet, 2013 (Belgium)
Interview: Léa Seydoux by Peter Lindbergh, August 2014
Liberation: Lindbergh, shoot d'heroines by Elisabeth Franck-Dumas, 2014 (France)
Vogue: Peter Lindbergh: A Different Vision by Suzy Menkes, September 2015 (United States)
Flair: Interview by Beatrice Zamponi, 2015 (Italy)
The Guardian: 'I don't retouch anything' by Tamsin Blanchard, August 2016 (United Kingdom)
Telegraph: Peter Lindbergh on photographing the supermodels September 2016 (UK)
L'Express: Peter Lindbergh sans retouche by Brigitte Ollier, September 2016 (France)
Photo: Une autre vision de la photographie de mode by Agnès Grégoire, September 2016 (France)
British Journal of Photography: Lindbergh's new realism by Jacob Brookman, October 2016 (UK)
Vogue: 'Schoonheid zit 'm in no tricks, in eenvoud' by Fiona Hering, October 2016 (The Netherlands)
La Repubblica: La fotografia racconta la vera bellezza by Serena Tibaldi, November 2016 (Italy)
Suddeutsche Zeitung: Der Fotograf, der Models By Susanne Hermanski, April 2017 (Germany)
Der Spiegel: Hömma, Kate byVon Thomas Hüetlin, April 2017 (Germany)
Gagosian Interview:Peter Lindbergh on Alberto Giacometti by Catherine Grenier, June 2017
Vogue: Peter Lindbergh And The Birth Of The Supermodel, 2019 (UK)
Arles: Peter Lindbergh, meditations on genuineness, 2019
Vogue: Remembering Peter Lindbergh, 2019
Interview by Beda Achermann and Marc Zitzman, July 2019 (France)
Vogue: How Peter Lindbergh captured the birth of the supermodel, 2019 (Australia)
The Cut: My favorite Martian, September 2019
Documentaries/Video Interviews
Show Studio: In Fashion Interview (2017)
DW Documentary: The Supermodels Photographer (2016)
Books
Women (Schirmer/Mosel, 1996)
Stories (Schirmer/Mosel, 2002)
People in Vogue (Conde Nest, 2003)
Images of Women (Schirmer/Mosel, 2013)
A Different Vision on Fashion Photography (Taschen, 2016)