American Diane Arbus is widely considered one of the most influential and important photographers of the twentieth century.
She is famous for her black-and-white images of marginalized people in society such as giants, dwarves, circus performers, transgender people and nudists.
The unconventional subject matter of her portraits, as well as those photographs of supposedly ordinary people, were controversial at the time of their making.
Arbus would spend hours (sometimes days) with her subjects, photographing them in their own space, which is what gave her photography a striking honesty and intimate quality.
In 1971, at the age of 48, Arbus took her own life, thus unknowingly adding herself (in the minds of her critics) to the category of damaged people that appear in her images.
Although Arbus is often criticized for objectifying her subjects, the power of her images remains. Her original and unsettling photo essays of characters on the fringes of society remain truly unique.
Related: 35 Diane Arbus Quotes to Inspire You
For me the subject of a picture is always more important than the picture. And more complicated.

Diane Arbus
This article aims to provide a brief overview of Diane Arbus's career, work and photography style.
If you find it helpful or informative then we would be grateful if you could share with other photographers through the usual channels.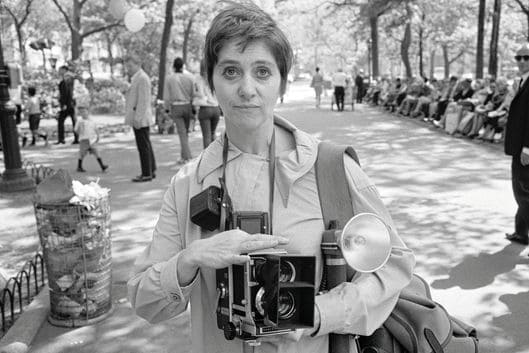 About Diane Arbus
Name: Diane Arbus
Nationality: American
Genre: Photojournalism, Documentary, Street, Portraiture
Born: March 14, 1923 – New York City, New York
Died: July 26, 1971 (48 years) – New York City, New York
Diane Arbus Biography
Diane Nemerov was born into a wealthy Jewish family who owned a successful fifth Avenue department store named Russek's in New York City.
At the age of 14, she met Allan Arbus, who was working in the advertising department of Russek's. Four years later, in 1941, the couple married. They would later have two daughters: Doon and Amy.
Allan bought Diane her first camera and the couple turned their bathroom into a darkroom. Once the two were married, Diane started taking her photography more seriously and enrolled in classes with the photographer, Berenice Abbot.
Commercial Photography
In 1946, after the war, the Arbuses started a commercial photography business, with Allan working as the photographer and Diane as art director. Shortly after, their images featured in major fashion magazines such as Glamour, Seventeen, Harper's Bazaar and Vogue.
In 1956, Diane studied portrait photography with Lisette Model. Arbus also spent time training with Alexey Brodovitch, teacher and legendary art director of Harper's Bazaar.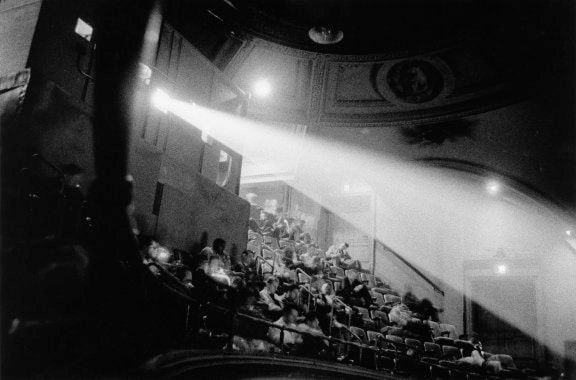 Freelance Photography
Influenced by Model and with her work heading in a new direction, Diane quit the commercial photography business and began working as a freelance photographer for magazines such as The Sunday Times Magazine and Esquire.
Arbus often visited strange and bizarre locations – like seedy hotels, parks late at night, morgues, circus and freak show acts – to capture both unusual and controversial images, as well as to find subjects for her photo essays.
Arbus was known for going to great lengths to get the photos she wanted and would develop a close bond with her subjects. Her photos of these off-beat subjects made her one of the most unique photographers of the period.
Diane and Allan separated in 1959; they would divorce ten years later in 1969.
Arbus was associated with several other contemporary photographers of the time – together they were known as the New York School of photographers – such as Robert Frank, Saul Leiter and Garry Winogrand.
She was also friends with Richard Avedon who she first met whilst studying under Brodovitch.
Arbus spent some time during the '60s teaching photography at the Cooper Union and the Parsons School of Design in New York and the Rhode Island School of Design in Providence, Rhode Island.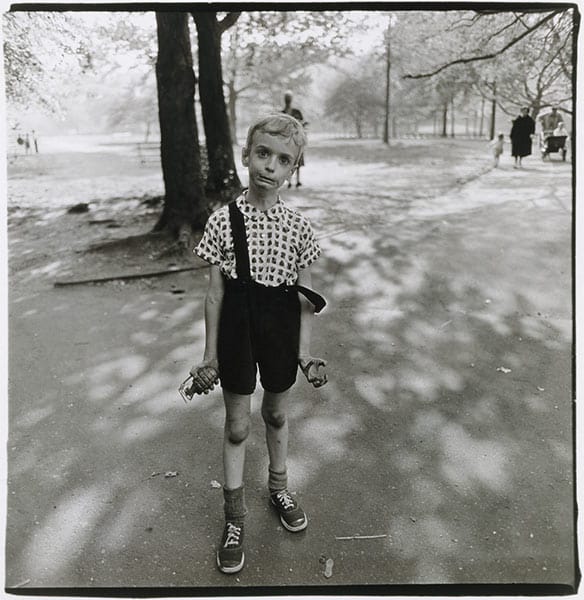 Final Years
In 1963, Arbus was awarded a Guggenheim Fellowship, which was renewed in 1966.
Arbus's first major exhibition came in a group photography show curated by John Szarkowski, called "New Documents" at the Museum of Modern Art in 1967.
The show also featured the work of other contemporary photographers of the time including Garry Winogrand and Lee Friedlander.
Sadly, Arbus also battled with depression throughout her life and was known to have violent mood swings. Two years after divorcing her husband, she tragically took her own life on July 26, 1971.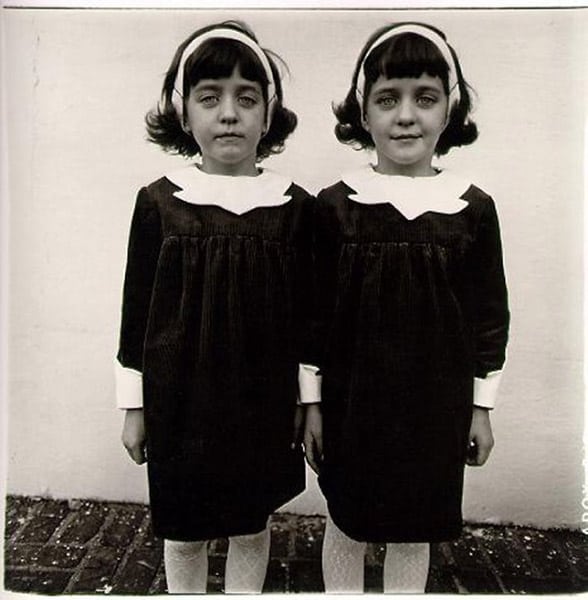 Legacy
In 1972, just a year after she committed suicide, Diane Arbus became the first American photographer to have photographs exhibited at the Venice Biennale.
Millions of people viewed traveling exhibitions of her work between the years of 1972 and 1979.
In 2007, The Metropolitan Museum of Art (MoMA) acquired Diane Arbus's complete archive from the Arbus estate including negatives, contact prints and personal papers (notebooks, correspondence, writings).
Diane Arbus's controversial photography received many accolades, as well as much criticism (particular from Susan Sontag) for the exploitation of her subjects.
Although Arbus didn't want to be known simply as a "photographer of freaks," this is how she came to be known. Whether she would be as famous today had her life not ended prematurely, we'll never know…
One thing is for sure, Diane Arbus was as unique a photographer as the subjects she captured.
Freaks [were] a thing I photographed a lot. It was one of the first things I photographed and it had a terrific kind of excitement for me. I just used to adore them. I still adore some of them, I don't quite mean they're my best friends but they made me feel a mixture of shame and awe. There's a quality of legend about freaks. Like a person in a fairy tale who stops you and demands that you answer a riddle. Most people go through life dreading they'll have a traumatic experience. Freaks were born with their trauma. They've already passed their test in life. They're aristocrats.

Diane Arbus
Recommended Reading: The Art Story: Diane Arbus Biography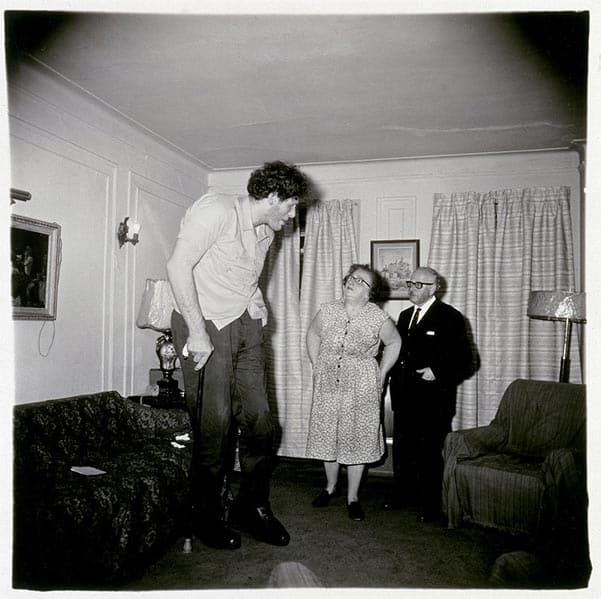 Diane Arbus Photography Style
Photojournalism, documentary
Photoessay, narrative
Controversial subjects, searching for the unusual
Black and white, harsh light on subjects
Raw, happen-stance
Confrontational, sometimes mysterious and moody
Diane Arbus's affinity for imperfection is today legendary. While her pictures may appear to be candid, they were often composed with an emphasis on the visual narrative.
Although her most famous subjects were those on the fringes of society, such as transvestites, nudists, carnival performers, strippers, dwarves, and other assorted so-called "freaks," she was equally drawn to subjects such as children, mothers, old people, couples etc.
She photographed her subjects in familiar settings: their homes, in the workplace, on the street, in the park. While she used environmental settings to help show the sitter's life, she made sure that it didn't distract from capturing the subject's personality.
I don't like to arrange things. If I stand in front of something, instead of arranging it, I arrange myself.

Diane Arbus
Arbus wrote extensive text captions for her images. The titles of her images also reflect her interest in telling a story about her subjects: A family on their lawn one Sunday in Westchester, N.Y., Man at a parade on Fifth Avenue, N.Y.C., and A Jewish giant at home with his parents in the Bronx, N.Y.(1970).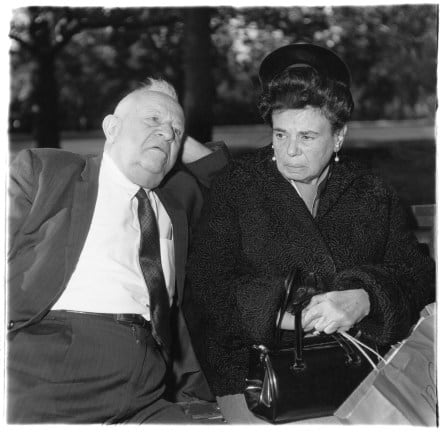 Diane Arbus Twins
Perhaps one of Diane Arbus's most recognizable images is "Identical Twins", Roselle, NJ, 1967.
The girls in the image are wearing identical dark cord dresses with white collars and cuffs, white tights and white headbands in their hair. They stand side by side and look straight into the camera.
Despite being identical twins, when we study the girls faces, we come to realize that their features are by no means identical. Behind their sameness, and the conformity of a middle-class upbringing, lies a certain discomfort and turmoil.
Diane Arbus's biographer, Patricia Bosworth states that the photo of the twins encapsulates the photographer's vision. Her photos always revolve around the question of identity. Who am I and who are you? The image of the twins expresses the crux of that vision: in freakishness and the freakishness in normality.
What Cameras Did Diane Arbus Use?
Arbus switched from a Nikon F 35mm camera to a twin-lens Rolleiflex medium format camera around 1962, which gave her a little more detail and less grain in her images. In 1964, she started using a twin-lens reflex Mamiya camera with flash.
I used to make very grainy things. I'd be fascinated by what the grain did because it would make a kind of tapestry of all these little dots… But when I'd been working for a while with all these dots, I suddenly wanted terribly to get through there. I wanted to see the real differences between things… I began to get terribly hyped on clarity.

Diane Arbus
Use of Flash
Arbus used flash during the day to balance her exposure. She typically used the sun to backlight her subjects and the flash to fill in the shadows on the face. It also meant that she didn't need to reposition subjects away from the sun.
Her use of flash during the day also gave an unnatural feeling to the pictures. By using the light, without any diffusion, she gave her subjects a certain fun-house presence, picking up the shine on faces in a way that created drama and made them physically grotesque.
Other Resources
Recommended Diane Arbus Books
Disclaimer: Photogpedia is an Amazon Associate and earns from qualifying purchases
Diane Arbus Videos
Masters of Photography: Diane Arbus (1972)
Know of any other good Diane Arbus videos? Message us at hello[at]photogpedia.com with your recommendations.
Diane Arbus Photos
Looking for more Diane Arbus photos? Check out her artist profile on Artsy.net
Fact Check
With each Photographer profile post, we strive to be accurate and fair. If you see something that doesn't look right, then contact us and we'll update the post.
If there is anything else you would like to add about Diane Arbus's work then send us an email: hello(at)photogpedia.com
Link to Photogpedia
If you've enjoyed the article or you've found it useful then we would be grateful if you could link back to us or share online through twitter or any other social media channel. This article took 3 days to research and write. Sharing the link takes less than 2 minutes and doesn't cost you anything.
Finally, don't forget to subscribe to our monthly newsletter, and follow us on Instagram and Twitter.
Related Articles
Garry Winogrand: Ticket to the Big Show
Richard Avedon: The Million Dollar Man
Cindy Sherman: The Queen of No Identity
Sources
The New Yorker, Diane Arbus Unmasked, 1995
The Art Story, Diane Arbus
Fraenkel gallery, Diane Arbus Biography
MoMA, Diane Arbus Biography
Artsy website, artist profile
The New York Times Magazine, Arbus Reconsidered, 2003
The Smithsonian, A Window into the World of Diane Arbus, 2013

An Aperture Monograph, New York: Aperture Foundation, 1972
Diane Arbus: A Biography, W.W. Norton, 2006
Revelations, Random House, 2003
Diane Arbus: Portrait of a Photographer, Ecco, 2016
Icons of Photography: The 20th Century, Preste, 1999
Masters of Photography: Diane Arbus, 1972