AI Art Generators are not only capable of text-to-image art generation. They can also manipulate a specific image through image-to-image (img2img) art generation. This is extremely helpful for people who lack experience with manual editing.
There is a learning curve in learning Photoshop and other post-processing methods. AI Art Generators erases this learning curve for people. These neural systems create stunning effects and edits for photos of any kind. 
Whether you have a portrait, a landscape, or macro photograph, AI Art Generators are able to turn them into a brand new artwork. This article gives a rundown of AI Art Generators useful for img2img processing, how to run them, and tips for starting out.
By the end of this post, the reader possesses sufficient knowledge about the img2img function. Readers also obtained useful information for masterful control of img2img generation.
AI Art Generators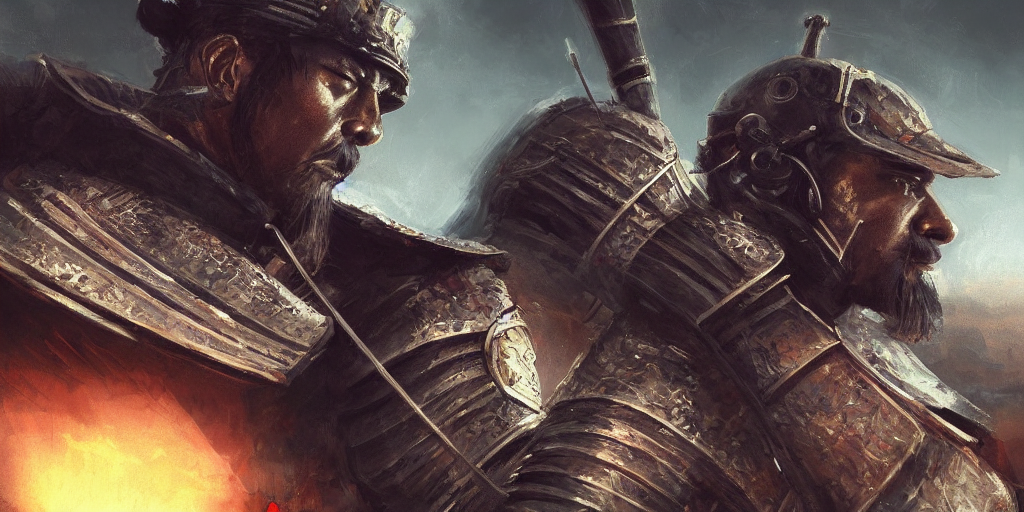 AI Art Generators continuously prove their place in the world with multiple advancements. They are capable of generating art from user entered prompts. Users type in descriptions then the AI uses this information for coming up with an output.
Understanding how these prompts work is beneficial in working out these algorithms. It gives you control over the elements you want included. This is also helpful for img2img generation since prompts provide changes to your original image. The anatomy of prompt includes the Raw Prompt, the Art Medium, the Art Style, and Prompt Details.
Upon understanding prompts, use prompt building websites like Promptomania. Online prompt builders contain a wide array of usable prompts for your creation. They are free and easily accessible for anyone. A much more detailed guide about prompts and prompt builders is available here on PhotogpediA. Tap on this link and read away!
What is Img2Img?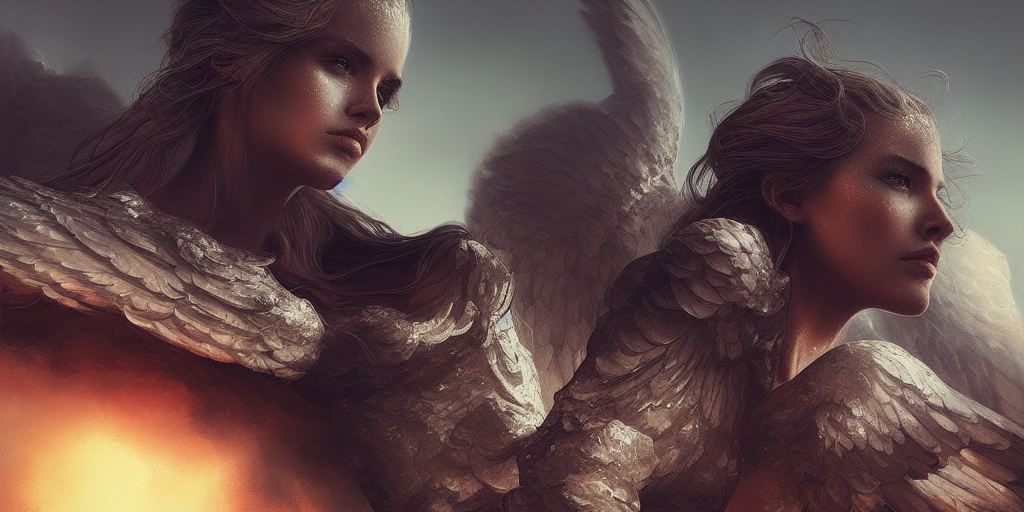 Image to image AI art generation (img2img) uses the same principle as that of text-to-image generation. Users still enter in prompts for the AI. The main difference between these two is that a base image constitutes to img2img generation.
Users upload a base photo where the AI applies changes based on entered prompts. Continuous iteration of this process creates refined and sophisticated art. On the subreddit page of Stable Diffusion, people get creative with img2img generation.
The possibilities for img2img generation are endless. Certain users use messy drawings as their base photos. With creative use of prompts, AI Art Generators create extremely sophisticated artworks from them. Others also use photographs of portraits or landscapes and adds fantasy to them.
How to Run Img2Img on AI Art Generators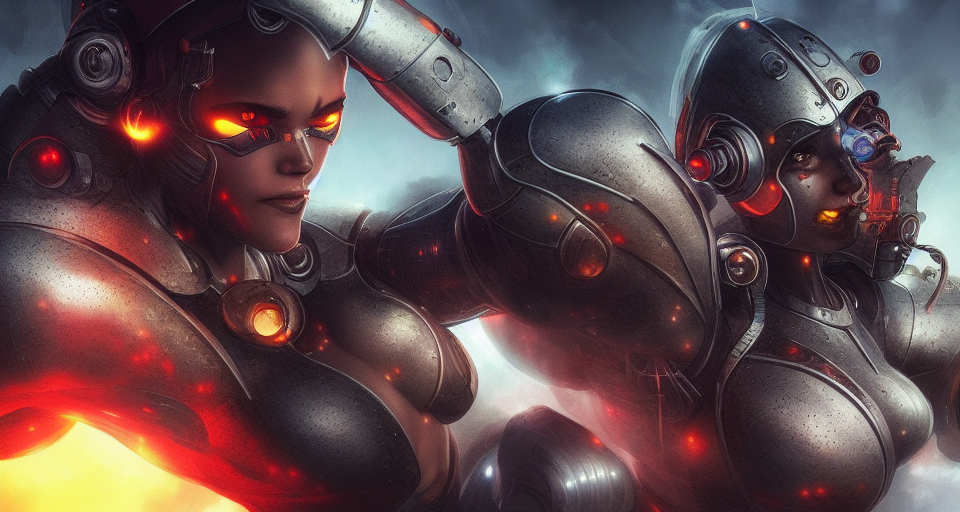 There are multiple avenues for creating AI Generated Art. Most of which are easily accessible on a web browser. Dream Studio, Replicate, Hugging Face, and Night Cafe are web based programs able to generate art using AI. Simply head on over to their website, log in with an account, and you're all set. These websites offer Stable Diffusion as the neural system for generating art.
Stable Diffusion (SD) is a text-to-image model capable of creating stunning art within seconds. It is a breakthrough in speed and quality for AI Art Generators. It can run on consumer GPUs which makes it an excellent choice for the public. Stable Diffusion also has an img2img function. Simply upload a base photo, then enter in your prompt, and see your generated artwork.
Stable Diffusion has the goal of providing billions of people an avenue for creating impossible art using artificial intelligence. As of writing, the AI art community is continuously growing. A more in depth guide about Stable Diffusion is available here on PhotogpediA. It discusses the history, community, and tips regarding Stable Diffusion. Check out this link and learn more about it!
AI Art Generator Settings
There are multiple settings on AI Art Generators that aid in img2img generation. Understanding how these affect your output benefits you greatly. Aside from prompt building, these settings give you more control over AI Art Generators.
Aspect Ratio (Width x Height)
As artists, it is great working with a large space. However, it's not the same regarding AI Art Generators. Developers created AI Art Generators that work well with the 512×512 ratio. Increasing the width or height while generating causes some unusual results.
There are times that the artwork created contains morphed subjects. This is due to the fact that AI Art Generators don't know what to do with the extended canvas. However, increasing the prompt details often solves this problem.
As a general rule of thumb, work with the default scale (512×512). This minimizes morphed results and increases refined results.
Cfg Scale
Second, Cfg scale adjusts how much the image will be like your prompt. Higher values keep your image closer to your prompt. The values for this range from 0 to 20. Another name for cfg scale is prompt weight. Prompt weight is a variable supplied to the algorithm which tells it how much importance to give to the prompt.
Steps
Third, this refers to how many steps to spend generating (diffusing) your image. Most times, increasing this value refines the output. It costs a longer generating time and additional credits as well. As you may know by now, websites that run Stable Diffusion require credits for generation. Credits cost membership but there are ways for earning them free. The values for this range from 10 to 150. 
Number of Images
Being pretty self-explanatory, this refers to how many images the AI Art Generator produces. Similar to Steps, additional images require more credit cost. The generated images come from different seeds. This is helpful especially if you wish to create multiple iterations using the same image and prompt.
Seed
Next, Seed is a number that controls all the randomness of AI art generation. Using the same seed, prompt, and settings in two different generations produces the same output. On the other hand, changing the seed with other parameters intact, a different output rises.
Seed is also powerful in iteration. The importance of seeds lies in its consistency. Once you find a seed that generated a superb result, take note of that seed. Run a different prompt on it and if it results in another good looking piece, it's considered a great seed.
Running different prompts on a great seed consistently gives great results. Keep this in mind as you apply iteration to your AI art generations.
Image Strength
Lastly, Image Strength refers to how likely the AI generated art looks from the base image. The values for Image Strength range from 1% to 100%. This is also another setting extremely helpful in iteration. By keeping other values constant, you can immediately vary the results just by adjusting the Image Strength percentage. 
Tips for Img2Img Generation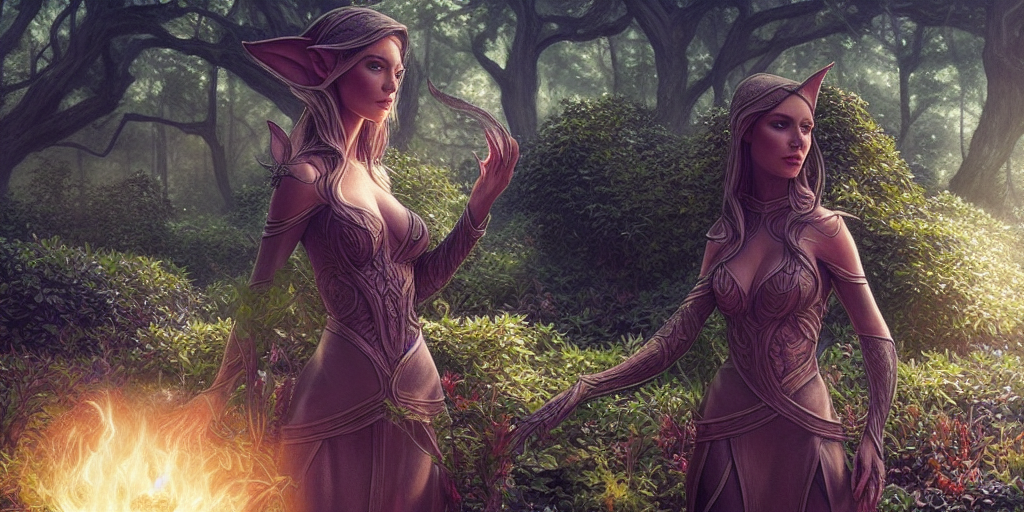 The possibilities are limitless with AI Art Generators. Your base photo can completely look magical in just mere seconds. There are also scenarios where you can just add effects for your photos. This section highlights the best practices for img2img generation. 
Understand Prompts
Firstly, prompts are the backbone for AI Art Generation. Whether text-to-image or img2img, prompts have the greatest importance. Work with online prompt builders and create highly detailed prompts. This helps the AI really narrow down the art it creates. From lighting, art style, and subject, a detailed prompt consistently gives the best results.
Also, after having a detailed prompt, you have the option of adding or removing details. You can start off by removing some lighting detailers. This lets the AI create similar images to your initial prompt but differentiated lighting. This brings us to our next point – iteration. 
Iteration
Second, iteration provides step by step changes on your AI generated art. It is the repetition of a process. This process however, requires understanding of how seeds work. Seeds keep the outputs highly likely to that of each other. After keeping your seed value constant, you can vary your variables one at a time.
Either add or remove prompt details and checkout the variations in the result. You can also adjust the cfg scale and let the AI work out the details of the image. Improve the process of iteration by increasing the number of Steps. Lastly, tinker with the Image Strength percentage and create heavy or light edits on your photo.
Conclusion
AI Art Generators are capable of text-to-image generation. Aside from this, they also have the ability of image-to-image generation. Manual editing of photos take time and knowledge of photo editing software. It's a great advancement in technology that eliminates the learning curve for photo editing and digital art.
AI Art Generators continuously improve. This is mainly because of the community revolving around them. People find creative prompts and settings that result in mindblowing artworks. There are multiple ways of running AI Art Generators. The most simple way is by using websites that host these neural systems.
There are multiple settings within AI Art Generators. All of these contribute to the resulting artwork. These include the aspect ratio, cfg scale, steps, seed, and image strength. Tinkering with these together with the prompt provides either minor or major changes.
Iteration is an important process when generating AI artwork. It requires patience and time as well as creative adjustments of properties. Experience is the best teacher and what better way to improve your results by trying it yourself! It always is a rewarding experience generating artworks. A sense of excitement and surprise always rises when the AI starts diffusing. 
Afterword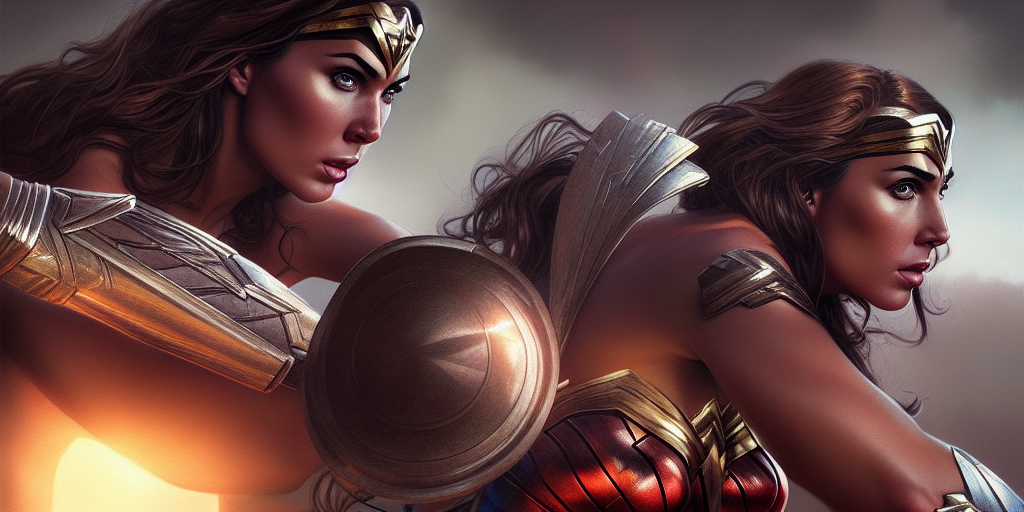 All the images in this post are AI generated artworks. Dream Studio and Stable Diffusion's img2img process created these artworks. I started off with the samurai photo and varied off the subject from my prompt. I also did iteration changing the cfg scale and image strength. Next, I used random seeds for every generation. Lastly, my steps value is constant at 90. 
I loved the base samurai image. I didn't think of creating more versions of it with different subjects. It really is amazing how the AI for this art generators work. After spending time applying the img2img process, it just leaves me wanting for more! I really recommend you hop in on the hype about AI art generators. It's an easy and rewarding process. Needless to say the time for each generation is incredibly quick!
I hope you enjoyed reading through this post! I also continuously learn about this technology as I publish them. It's always a fun experience generating artworks using Stable Diffusion. I'll give Midjourney a go next time. Look forward to a Midjourney spotlight soon!
Enjoyed this article? You might enjoy reading these posts about AI Art Generators:
AI Generated Art : The Creative Future
AI Art Generators : Prompt Building
Stable Diffusion : AI Art Generator Spotlight