If you're looking to take your fashion photography to the next level or you're simply interested in the techniques and mindset of master fashion photographers, then this article is for you.
Below you'll find over 100 of the greatest fashion photography quotes that are guaranteed to inspire and give you plenty of new ideas for your next photo shoot.
Editor note: This article is constantly being updated, so remember to bookmark the page and keep checking back for more fashion photography inspiration from the masters of the medium.
Fashion Photography Quotes
Fashion is an expression of the times. Elegance is something else again.

Horst P Horst
The truly fashionable are beyond fashion.

Cecil Beaton
The best fashion show is definitely on the street. Always has been, and always will be.

Bill Cunningham
I never considered myself a fashion photographer. I've never really been interested in fashion. The reason I did fashion was that I liked what was in the frocks.

David Bailey
Fashion is about who you want to be, not who you are, it's therefore artificial… it's funny and it's sad and it's a little crazy. But I would want those elements to be in any photograph I took.

Richard Avedon
Fashion is about who you want to be, not who you are, it's therefore artificial… it's funny and it's sad and it's a little crazy. But I would want those elements to be in any photograph I took.

Richard Avedon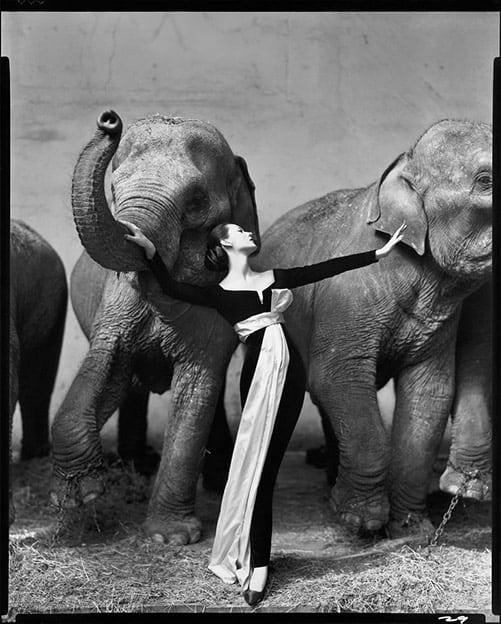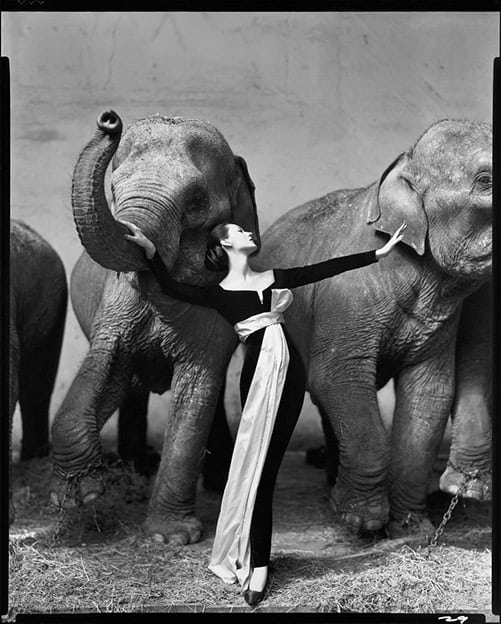 What is Fashion Photography
Fashion photography is foremost fiction. The fantasy is everything because ever since [the images] grow in your head you construct something together. Then you get the right person for it, the right people. You go to the right place, and then the little thoughts you had become images – that is what you call fantasy.

Peter Lindbergh
As a child I loved picture books and at school I looked at fashion magazines a lot – they were comics of photography for me. Fashion photography seemed the only photography that allows you to express fantasy, romance, dreams, and escapism. You think of photography as being a tool to tell the truth, but in fashion photography there is a different kind of honesty.

Tim Walker
Most photographers go and photograph something that they see, that exists, and that somebody else has created – they document it. But fashion photographers have to create what they're going to photograph. We have to go into the thought and build it up, get a girl, get a guy, get a situation, get the house, get the decor. It's the meaning of the word photography: "writing with light."

Mario Testino
Before 1960, a fashion photographer was tall, thin and camp. But we three are different: short, fat and heterosexual.

Brian Duffy
I think a fashion photograph is almost a social document that will take you back. The older it gets, the more interesting it is. It shows you how people lived. In my pictures, anyway.

Helmut Newton
I always thought we were selling dreams, not clothes.

Irving Penn
When you're a fashion photographer, you must inspire a dream.

Patrick Demarchelier
Each time I did assignments or editorials, I realized that I wanted to do something more. I saw that it wasn't just about the clothes.

Herb Ritts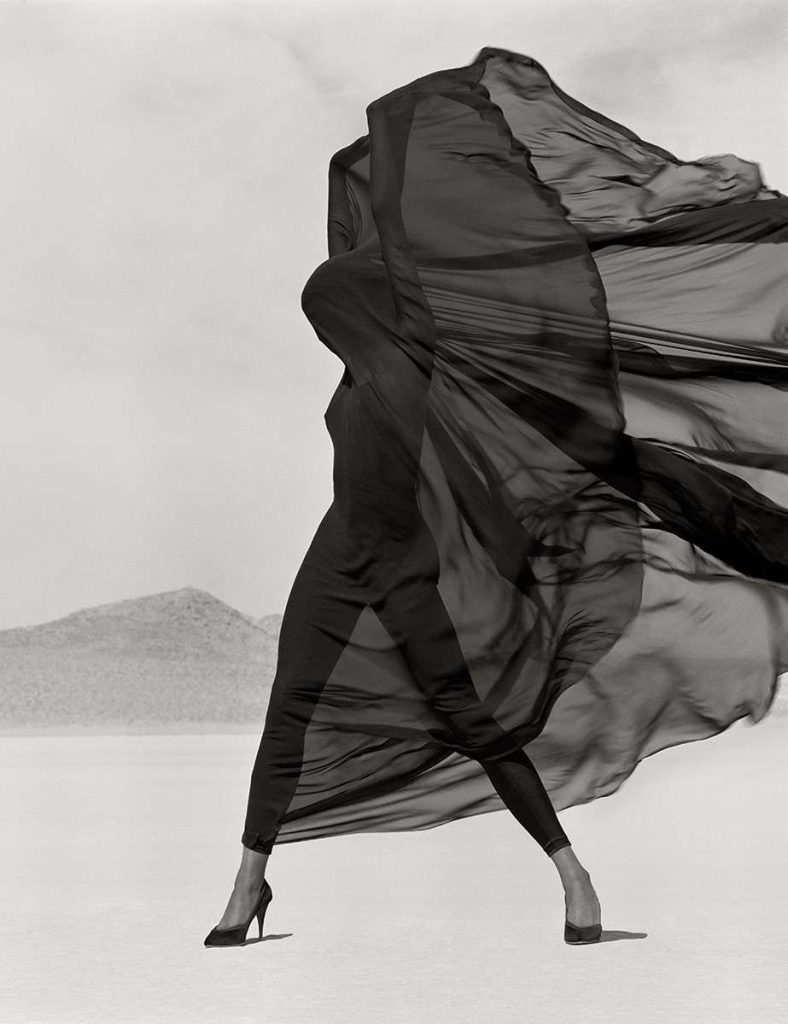 Working with Models
I like to photograph anyone before they know what their best angles are.

Ellen von Unwerth
This should be the responsibility of photographers today: to free women, and finally everyone, from the terror of youth and perfection.

Peter Lindbergh
I like to give freedom to the people I capture to let them express themselves in the way they want. The results are always very interesting and unexpected, and I think this is how magic works in a way to capture moments.

Peter Lindbergh
You can't fuck and photograph at the same time. Taking fashion pictures of models is not a matter of arousal. It's hard work.

Richard Avedon
First of all, a model has to have the perfect ability to show clothes and then for me, there has to be the complexities and the things I know about that have the things I know about, which have to do with the layering of what it is to be a beautiful woman: the vulnerability, the isolation.

Richard Avedon
I never cared for fashion much, amusing little seams and witty little pleats: it was the girls I liked.

David Bailey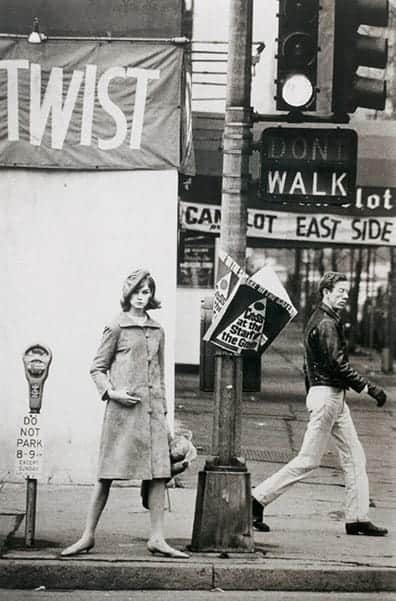 The Importance of Casting
If a girl looks like a model, she is not for my lens.

Norman Parkinson
A lot of photographers like models to be blank canvases – but bland girls don't influence me. I don't like playing with dolls; I like playing with people.

Mario Testino
I always like to meet the people I'm going to photograph. I need to have a conversation. I need to feel a vibe. I need to see what's going on in the person. I'm not just interested in physical beauty. I really need a personality.

Mario Sorrenti
When you're a well-known fashion photographer, modeling agencies call constantly. They'll say, "This great girl is in town for three days. She's excellent, she's exciting. You've got to see her…" So I decided to really have a look at them. I opened up my studio and said, "Send anyone…" And I became quite addicted to the whole thing. I was curious to see how many girls would come. I couldn't believe that there really were so many around.

Juergen Teller
Casting is the central point of my work, because I am not a transforming photographer – I can only shoot people [if] I accept the way they are. I am not a photographer to take any woman; any model and transform her into what you want.

Peter Lindbergh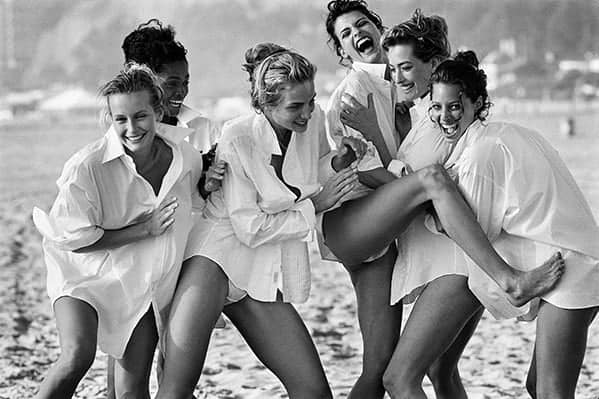 The Fashion Portrait
For me, every photograph is a portrait; the clothes are just a vehicle for what I want to say. You're photographing a relationship with the person you're shooting; there's an exchange, and that's what that picture is.

Peter Lindbergh
I didn't try and do fashion pictures. I tried to do portraits of girls wearing dresses.

David Bailey
A fashion picture is a portrait just as a portrait is a fashion picture.

Irving Penn
I am a portrait photographer. I treat fashion photography like a portraitist… It is the atmosphere and the mood of a portrait which brings clothes to life.

Paolo Reversi
I always thought [my models] looked best when they were sitting in their pajamas smoking pot and getting pissed on a bottle of wine. So that's what I documented. I liked the girls looking how they were naturally…

Corinne Day
I wanted to make women look good. That really intrigued me. To make a model look as though she owned the clothes.

Brian Duffy
Capturing Movement
One of the most powerful parts about movement is that it's a constant surprise. You don't know what the fabric is going to do, what the hair is going to do, you can control it to a certain degree and then there's a surprise.

Richard Avedon
Never pose your subjects. Let them move about naturally… All great photographs today are snapshots.

Martin Muncaski
When I was modeling, I was always told that I couldn't move and I should look to the left and the right. When I started to be a photographer, I really encouraged my models to live in front of the camera. I give them roles to play. You get those moments where they show emotion and not just their physical beauty – that's what I'm looking for.

Ellen Von Unwerth
If ever I took memorable pictures… it would have been because I insisted on seeing the clothes live, walked in, whirled and twirled in.

Norman Parkinson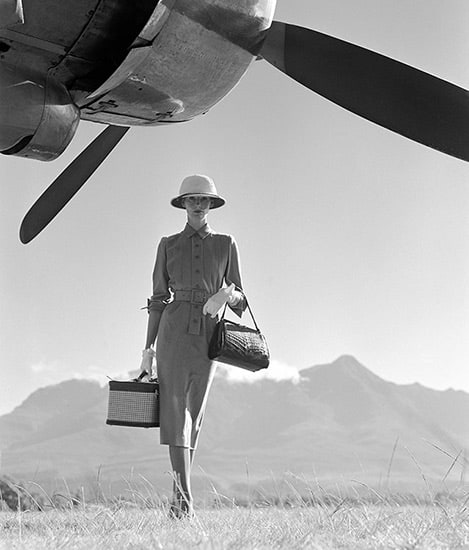 Creativity and Fantasy
I began trying to create an out-of-focus world – a heightened reality better than real, that suggests, rather than tells you.

Richard Avedon
I still believe that the perfect fashion photograph is a photograph that does not look like a fashion photograph. It's a photograph that looks like something out of a movie, like a portrait, maybe a souvenir shot, maybe a paparazzi shot, anything but a fashion photograph.

Helmut Newton
I have a notebook where I write down all my thoughts: the ideas, models and locations. If something I did not write it down, then forget everything.

Helmut Newton
Now everyone arrives with photos. This is called a mood board. Mood board means that someone who is inexperienced looks for a lot of photos mixes them together and says: You have to do something like that. Nobody has the creativity to think of something new.

Peter Lindbergh
When you have an idea, a narrative concept, it's very easy to fill 30 pages up. Every picture has a reason. But when I have to just photograph fashion, I don't know what to do after ten pages.

Peter Lindbergh
It seems, though, like a lot of photographers sit in their offices or in their studios now and look through fashion magazines and say, "Wow, that story is great! Let's do something like that!"

Peter Lindbergh
I learned something very early in this business… if I was starting to work on a project, like a big story for Franca [Sozzani] for Italian Vogue, I would look at other pictures. But I learned very early that the more I was looking at other pictures, the less I knew what to do myself. So I figured out that you have to set that aside and just sit down, take a pencil and a piece of paper, and think what you want to do. That is the only way, I think, to do things that are important later.

Peter Lindbergh
The images are real in their own terms; that is what they are. As a fashion photographer, you are a documentary photographer within a fantasy land.

Tim Walker
My pictures are just accidents. I am not a director, merely the agent of chance.

Guy Bourdin
I often photograph something as if the subject matter was realistic, but it is actually a fantasy.

Juergen Teller
When I started to pose the question of how to take a fashion photograph, I would have to imagine certain things and I had a couple of ideas that I used. And I never used the technique I had of taking street photographs, because I thought that would cheapen the other work, so I tried to invent things which would be specifically fashion photographs, done in a specific way.

William Klein
My photos were in the beginning escapist, fantasy, they were aspirational, they would take you to another place — or they were just plain humorous. I was at the top of the magazine world, it was everyone's dream job who wanted to do that type of photography and I was living that!

David LaChapelle
If you want reality take the bus.

David LaChapelle
Shooting on Location
The world is my studio.

Norman Parkinson
[I like to work] in sunshine. I never work in studios if I can help it, because working in a studio is such hardwork. The greatest photographs always have in them some sort of unplanned accident: the movement, the fun, the gaiety.

Norman Parkinson
Within two hours of where I live, you have mountains and desert as location. I like the natural elements that abstract into light, texture, shape and shadow.

Herb Ritts
I have an instinct for finding the odd location, the dismissed face, the eerie atmosphere, the oppressed mood.

Deborah Lou Turbeville
Sometimes it happens, not very often, that God chooses to give me that ray of sunshine or that cloud, at the right moment. That's why I work outside, because I know that in the studio God can't do anything for me, all he could do would be send a thunderstorm that cuts off the electricity. Outside he can help me, he could also fuck me up by sending a lot of rain, that would make it difficult, but he very rarely sends me light that's no good to me. Practically any light, somehow or other, I can deal with.

Helmut Newton
I have always avoided photographing in the studio. A woman does not spend her life sitting or standing in front of a seamless white paper background. Although it makes my life more complicated, I prefer to take my camera out into the street… and places that are out of bounds for photographers have always had a special attraction for me.

Helmut Newton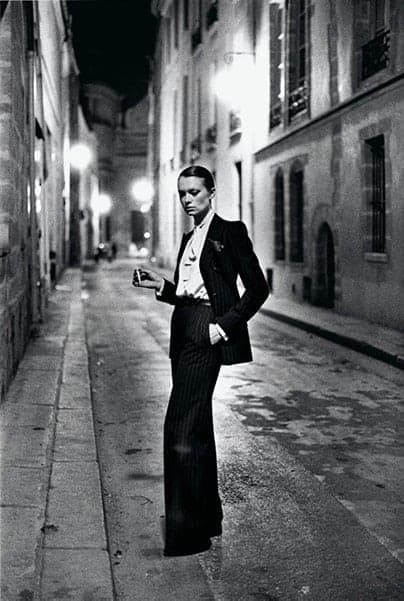 The Business of Fashion Photography
Some photographers go to the foundations and beg to hold an exhibition or go off and marry rich women. Or worse yet, they become martyrs with a following. This is because they don't know how to make money. I don't beg foundations or the government for money. I earn my living working with magazines and by doing advertising campaigns.

Richard Avedon
There's always been a separation between fashion and what I call my "deeper" work. Fashion is where I make my living. I'm not knocking it. It's a pleasure to make a living that way. It's pleasure, and then there's the deeper pleasure of doing my portraits. It's not important what I consider myself to be, but I consider myself to be a portrait photographer.

Richard Avedon
A photographer without a magazine behind him is like a farmer without fields.

Norman Parkinson
Vogue will destroy itself if it goes on like that because everything that's run by accountants eventually vanishes up its own ass. The only reason I did fashion in the first place was because I thought, "If I'm going to do photography my way, the only way to be creative and get paid is to do fashion." So I stopped doing it in the '80s when I started directing more and more commercials.

David Bailey
I have not taken inspiration from fashion shows. I don't even really go to too many of the fashion shows – and have not for 15 years – because I don't want to be inspired by the same things as everyone else. If everyone is inspired by the same things, then, of course, you all do the same pictures.

Peter Lindbergh
I think that a lot of people, especially people who work for fashion magazines, feel that their photographs at times are really pretty much discarded or thrown away immediately because when you work for a magazine people today really don't save magazines like they used to. I just think that as long as one can work and have a good time at it and at least learn something then you're not discarding what you do. You go out and do a photograph. It should be all about getting onto another photograph.

Bruce Weber
Fashion photography is actually like a cow now because a lot of idiots' chew over it seven times. Look at the photos that are said to have changed photography: the photographers of that time went out in the morning, took a model with them and did what they wanted.

Peter Lindbergh
Fashion photography is always a commission, which comes with certain constraints and limits… When it is a commission, you have to explain yourself and seduce your client, and this is very difficult because you want to be sincere and they also need to like what you do, and this is not simple. But you know, from the beginning I learned that not everybody can like what you do. You just have to accept this.

Paolo Reversi
I think some of the most successful fashion pictures were just of beautiful clothes. I think that we have gone further and pushed it to kinky because clothes are such shit now. I shouldn't say that but it's not like when Irving Penn did a picture of an original Balenciaga where the dress was like architecture. We've become a world of H&M. If you are really selling T-shirts and jeans you have to be eye-catching because there are so many images out there. You are inundated all the time, whether it's on TV or the Internet, buses, bus stops, taxis, or billboards. I guess the only way to get people's attention is by trying to do something outrageous, but I don't think it needs to be kinky to be good.

Steven Meisel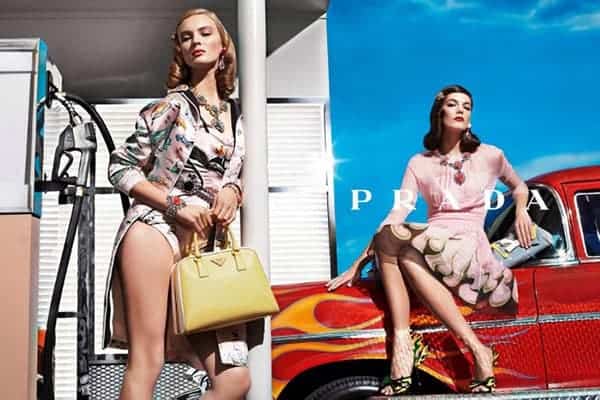 There are never any absolutes in the fashion business: one day you may like black and white, the next day you like colour. I think it's a good lesson that we should never believe too much in any one thing – because the next day it's out, and if we're stuck to it, we're out, too.

Mario Testino
A lot of fashion photographers will do the same sort of image for many years; it's easier to be successful if you do that.

Mario Testino
On a lot of my shootings now we also make films, because you have to do that now for magazines. We made a lot of shorts recently. I think this year we made, like, 40 shorts. I really enjoyed it. I like that I have more time to take my pictures. And now – years ago when I used to have a job, I used to go away for a week to do ten pages. Now you go away for a day and a half to do ten pages. So, it's kind of crazy, but, I can keep up with it. I'm proud that I can do it.

Bruce Weber
At the end of the day, photography is ninety-nine percent business, connections, and politics and one percent creativity.

Rankin
I have been heavily criticized in the past at magazines for my black-and-white photography and the aggressive punch – I prefer to call it strong emotion – to the pictures. When everything is virtually disposable I feel these pictures really stand out.

Max Vadukul
In 1952, Liberman said to me, I must cut back on the work you do for Vogue. The editors don't like it. They say the photographs burn on the page. After some years, I began to understand that what they wanted of me was simply a nice, sweet, clean-looking image of a lovely young woman. I began to do that, and that's when I became valuable to them and had 200 to 300 pages a year. Up to that point, I had been trying to make a picture. Then I began to try to make a commodity. That's what I've been doing in fashion photography ever since.

Irving Penn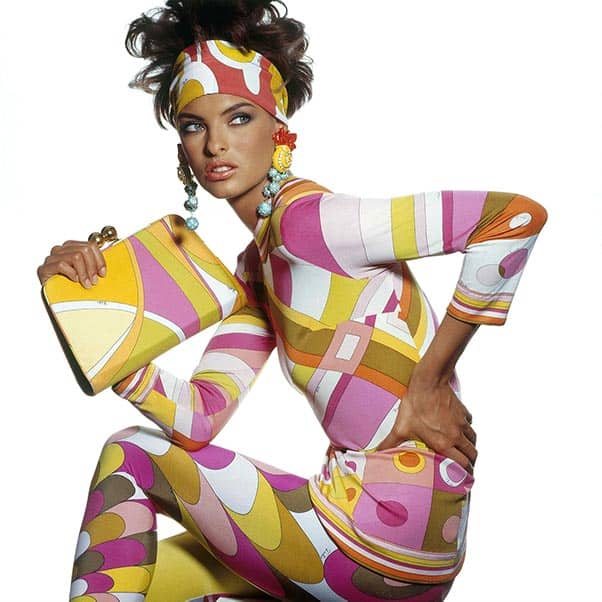 Advice for Aspring Fashion Photographers
You should be constantly asking yourself: What do I want to say next? What do I believe in? Who am I? What is my image? To be a successful photographer, you have to have a unique point of view otherwise you'll get lost in the mix.

Mario Sorrenti
The average fashion photographer is like a wedding photographer to me – they just do the same old thing.

David Bailey
There's nothing wrong with being a fashion photographer, but it's a bit limited.

David Bailey
Make honest work, find your style and realise early on that it's a business as well as an art. Enthusiasm, energy and creativity are all essential qualities but remember to also put your work out there and to have opinions. People won't come to you. You need to reach them, and you're competing with other ambitious individuals who also want what you want. Find your edge and run with it.

Rankin
Work is your life, it's not a rehearsal. You work 7 days a week so you may as well enjoy those days.

Mario Testino
A good editor, a good stylist, and a good model are what makes a good fashion photograph. That and having a good rapport with your subject. If they're comfortable with you, they'll be comfortable in front of your camera.

Arthur Elgort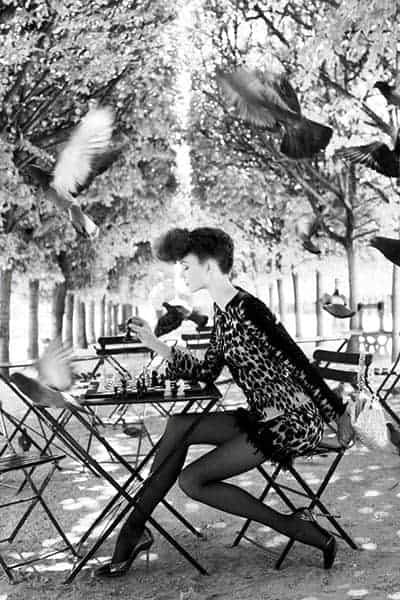 Many photographers feel their client is the subject. My client is a woman in Kansas who reads Vogue. I'm trying to intrigue, stimulate, feed her. My responsibility is to the reader. The severe portrait that is not the greatest joy in the world to the subject may be enormously interesting to the reader.

Irving Penn
We are not all photographers. We think we are, but we are not. Photography is a language with many styles and vocabularies. For example, everyone can write a postcard – but very few people can write a poem. I think one thing that the field is lacking is that there are not enough obsessives. Obsession is the great motor of creativity. Find your obsessions, your reasons for becoming a photographer. Find your pleasure – and not a cerebral one! Photography should not be devoir [an obligation or a duty; also the word for homework]. Photography is and should feel like a liberty!

Paolo Reversi
If I was advising someone else I'd say you have to work harder than anyone else. If it's not more important than your love life, family, food, sleep, etc, you're not gonna make it. What's great about fashion is it never allows you rest on your laurels. You have to get in it to come in first. There is no union or pension and you'll be actively dis-encouraged. It's a lonely job.

Nick Knight
I believe in maniacs. I believe in type As. I believe that you've got to love your work so much that it is all you want to do.

Richard Avedon
… you don't need to be technically great, because if you have a strong philosophy people will be moved by your pictures regardless.

Mario Sorrenti
People buy ideas, they don't buy photographs.

Annie Leibovitz
My advice for the young? There are two dirty words in photography; one is "art," and the other is "good taste."

Helmut Newton
Real artists take chances and risks and they don't worry about the repercussions or the correctness of things.

David LaChapelle
Be daring, be different, be impractical, be anything that will assert integrity of purpose and imaginative vision against the play-it-safers, the creatures of the commonplace, the slaves of the ordinary.

Cecil Beaton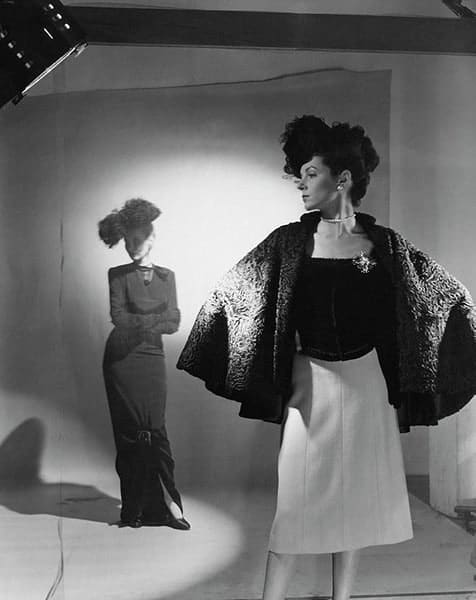 Fashion Quotes from Non-Photographers
The cover is critical – on a shoot the only thing that really, really matters is the cover.

Stuart Selner
Fashion photography is about fantasy. The fashion pages in magazines are thirty pages of big pictures where the reader can be indulged.

Stuart Selner
Attitude is everything.

Diane von Furstenberg
Fashion has two purposes: comfort and love. Beauty comes when fashion succeeds.

Coco Chanel
Fashion is a language that creates itself in clothes to interpret reality.

Karl Lagerfeld
Fashion changes, but style endures.

Coco Chanel
Simplicity is the keynote of all true elegance.

Coco Chanel
Over the years I have learned that what is important in a dress is the woman who is wearing it.

Yves Saint Laurent
Nothing makes a woman more beautiful than the belief that she is beautiful.

Sophia Loren
I dress for the image. Not for myself, not for the public, not for fashion, not for men.

Marlene Dietrich
Fashion is about dreaming and making other people dream.

Donatella Varsace
I have always believed that fashion was not only to make women more beautiful, but also to reassure them, give them confidence.

Yves Saint Laurent
Fashion is very important. It is life-enhancing and, like everything that gives pleasure, it is worth doing well.

Vivienne Westwood
Fashion is not something that exists in dresses only. Fashion is in the sky, in the street, fashion has to do with ideas, the way we live, what is happening.

Coco Chanel
Fashion is not necessarily about labels. It's not about brands. It's about something else that comes from within you.

Ralph Lauren
I think that to be a really great fashion photographer, your pictures have to capture the imagination of people and be timeless, and very few photographers manage to do that.

Jerry Hall
Women should look like women. A piece of cardboard has no sexuality.

Alexander McQueen
Elegance is the only beauty that never fades.

Audrey Hepburn
Elegance is not standing out, but being remembered.

Giorgio Armani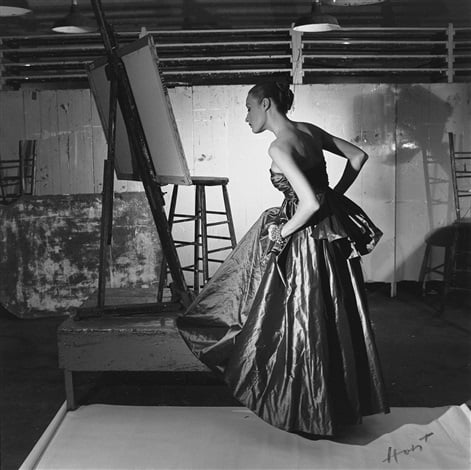 What's Your Favorite Fashion Photography Quote?
Know another great fashion photography quote? Feel free to share with other readers in the comment section below.
If you've enjoyed the article then we would be grateful if you could share on social media and your own blogs.
Finally, don't forget to bookmark the page and keep checking back for new fashion photography quotes from master photographers.
Related articles:
150+ Portrait Photography Quotes
The 100 Greatest Photography Quotes
The Best Art Quotes from Master Painters