Looking for the best Ellen Von Unwerth quotes? Then you've come to the right place. Since picking up the camera for the first time in the mid-1980s, Von Unwerth has held the fashion world captive with her erotically charged and seductive imagery.

In a career that has spanned over 30 years, Von Unwerth's images have appeared both on the inside and the cover of Vogue and Harpers Bazaar, she's also shot album covers for Britney Spears and Janet Jackson, directed films and music videos, and published several books of her photographs.

Below we've listed 28 of our favorite quotes from the pioneering fashion photographer to inspire and help take your photography to the next level.
Ellen Von Unwerth Quotes
I like to photograph anyone before they know what their best angles are.
I'm into capturing the moment. Sometimes, I'll rip the camera out of my assistant's hands and he'll be shouting, "But there's no film in the camera!" and I think, "Never mind! Let's go.
Fashion is provocative and bold – and to create art there really needs to be a certain amount of freedom.
To be honest, I have always loved to shoot in black-and-white whenever I can. I just think it has more emotion, and it's timeless, and it just fits better with my pictures.
Sometimes when you have somebody in front of the camera you catch another side to them and you can really see the human being.
Technique undoubtedly helps make photography magical, but I prefer to work with atmosphere. I think that the obsession with technique is a male thing. Boy's toys. They love playing… but once you've perfected something you have to start searching for a new toy. I would rather search for a new model or location.
Everybody thinks they're a photographer nowadays. It's a bit of a problem sometimes. Everybody is not a photographer. You have to have an idea, you have to have a notion of lighting, how to capture moments. You know, it's an art.
Ellen Von Unwerth on Models
I've always loved to portray women who are strong, who are playful, who are self-assured, and who really own their sexuality, which is why I love working with Claudia, and Naomi, and all those girls.
I love cinema from the '50s and '60s, mostly black and white films. I love Hitchcock, Fellini, I love the French actresses – Brigitte Bardot, Sophia Loren – the women really inspire me. For my pictures, I always make my girls look like movie stars.
[Von Unwerth on her dream subject] Marilyn Monroe (laughs). Can you imagine? She was my dream. If there's one person in the world I would have loved to shoot, it would be her. She embodies everything I want to portray: vulnerability, sexuality, and strength… Imagine the cover!
I love beautiful women, I love to show their personality, their sexuality. It's fashion photography, but with fewer clothes.
The women in my pictures are always strong, even if they are also sexy. My women always look self-assured. I try to make them look as beautiful as they can because every woman wants to feel beautiful, sexy and powerful. That's what I try to do.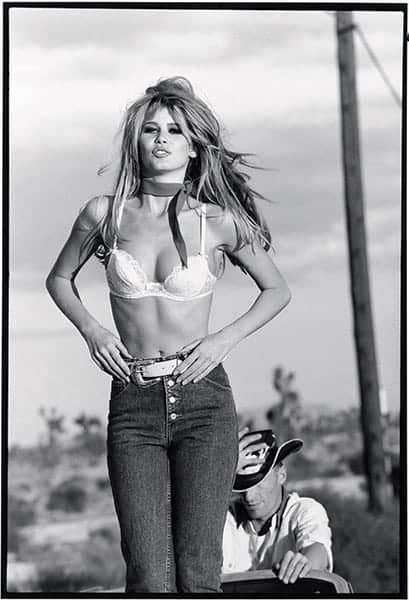 Working with Models
It's part of my personality; I'm very open and to make jokes. We always have loud music. It's all about the casting; I don't ask all women to take off their clothes. It's give and take. You have to know which girls will be on that wavelength. There's a psychological game in coaxing models to relax. That's the fun of it. It's not just about taking the pictures, it's also to do with communication and direction.
I don't stand behind the camera drooling. Knowing that, the models are more likely to open up and relax.
When I was modeling, I was always told that I couldn't move and I should look to the left and the right. When I started to be a photographer, I really encouraged my models to live in front of the camera. I give them roles to play. You get those moments where they show emotion and not just their physical beauty – that's what I'm looking for.
I don't want to objectify women, or cast them only in this 'sexy' light. I want to see every side of them. There are so many sid-none d-lg-none to women. That's why some of my best shots come when the girls think the camera has stopped rolling, you're seeing something different to what they give you when they know they're being watched, a vulnerability.
There is always a little bit of humor in my pictures and maybe a little bit of a parody of femininity. Girls love to look beautiful and be sexy in front of the camera, especially when it's with another woman.
I like to go big and wild! I want the models to be silly in front of the camera, I want them to live their life!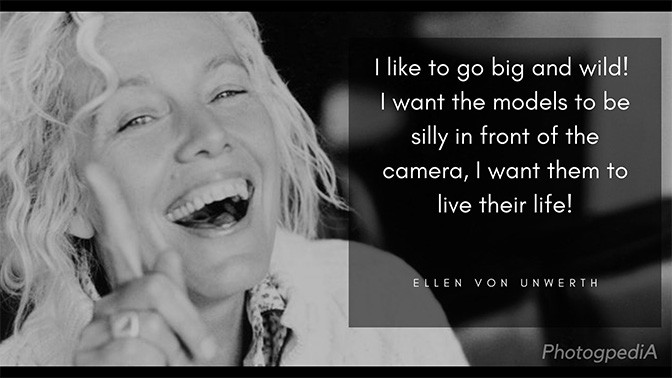 Quotes on Camera Phones and Selfies
It's not special any more to be a photographer. Even when I take a picture, everybody stands next to me and takes the same picture. Five minutes later it's on everyone else's Instagram and I'm old news – so I'm forced to take pictures on my iPhone too.
It's ok to take selfies from time to time, but it annoys me so much to see people walking down the street holding a camera or phone in front of them. I find it sad and, even with people who I really respect, when I see that their Instagram feed is just selfies, it makes me think 'is that what you're really all about? Don't you have anything else to say?' It's a sign of the time. Something else will come along.
I find it crazy how women photograph themselves all the time. When I was a girl and looked in the mirror, my stepmother would come in and give me a slap. There was this idea that if you did that, the devil would get in you and steal your personality. Now everyone does this. I ask models sometimes, 'Do you have to take so many selfies?' And they say: 'Only when I take selfies do I get likes.' It's sad! Narcissism is so celebrated in our society, sometimes people lose interest in other people.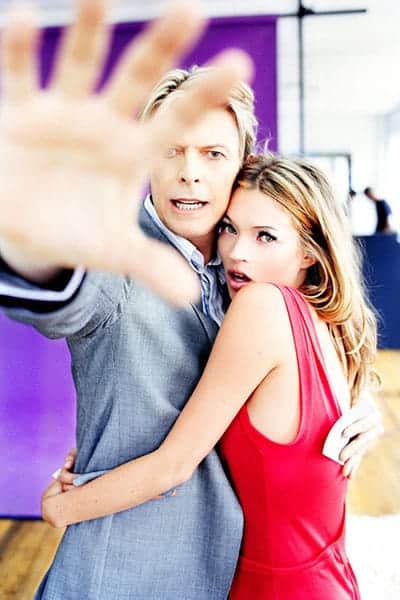 Quotes on Pushing the Boundaries
I'm a kind of a rebellious character and I love to push the boundaries… I like to give people the freedom to express themselves. I love to bring out the personality and a little bit of the devil, a little bit of something naughty.
It's good to shock. It's not good to always be careful. It's good to disturb a little.
I always give them something to do.When somebody's not moving I get bored. I take two pictures and I say: 'Great, I have it now.' But I love the body in movement. I like the nude body in movement.
Objectifying is about the body; it's showing the body in a sexy position. To me, the body is great, but it's about expression and movement. To me, it's very much in the eyes – most sex appeal, for me, comes from the eyes. It's more about her personality, than just the body.
I love all the old pictures – of spanking and Bettie Page and corsets. But you can't do spanking in fashion, so I wanted to do a project where I could really let go and get girls who also love those things.
A sexy picture can come from anyone who forms an intimacy with their subject. You can take a sexy picture of your cat if you want to.
There are so many rules these days with magazines – you cannot do this or that, or they wouldn't choose the best pictures. So I thought, Why don't I put my money and energy into my own thing so that every page is exactly how I want it and so I can push the boundaries. Because you can't really do that these days. It is a fun way to push the boundaries and to go kind of punky and dirty.
What's your Favorite Ellen Von Unwerth Quote?
Have a favorite Ellen Von Unwerth quote from the list? Let us know in the comment section below.
Don't forget to bookmark this page, or print it out, and refer to it next time you need some inspiration. Like the article? Share it with other photographers.
To see more of Von Unwerth's photography, check out her website and follow her on Instagram.
Looking for more words of wisdom from master photographers? Visit the quotes section of Photogpedia for more great photography quotes.
Related Quote Articles: