In this article, we will be looking at the life and career of one of the great master photographers of twentieth-century photography, Horst P. Horst.
Horst's career spanned more than sixty years between 1931 and 1991. During that time, the name 'Horst' became synonymous with the use of dramatic lighting, elegance and atmospheric style.
He was a master of light, composition and atmospheric illusion, and his pioneering work in the 1930s helped shape modern-day fashion and portrait photography.
Best known for his glamorous images of women and fashion, Horst meticulously posed his models, focusing on form and mystery, to create iconic images that transcend fashion and time.
Working mainly in Paris and New York, his photographs graced the pages and covers of Vogue, Harpers Bazaar, Queen and House and Garden from the 1930s onwards and he received the Master of Photography award in 1996.
For many photographers, Horst's work remains the gold standard. Fashion photographers Herb Ritts, Tim Walker, Steven Meisel and Bruce Weber have all reimagined Horst's pictures and acknowledged his influence.
The elegance of his photographs… took you to another place, very beautifully… the untouchable quality of the people is really interesting as it gives you something of a distance… it's like seeing somebody from another world… and you wonder who that person is and you really want to know that person and really want to fall in love with that person.

Bruce Weber
If you enjoy this article or find it helpful then we would be grateful if you could share Photogpedia through the usual channels (websites, forums, social media, etc). 
Related: Top 11 Inspiring Horst P. Horst Quotes
Editor note: This article took a week to research and write – sharing takes just a couple of minutes and doesn't cost anything. Thank you for your continued support.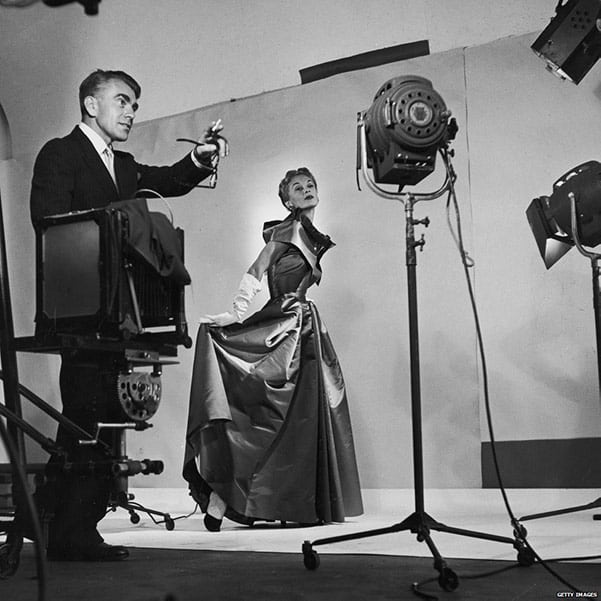 About Horst P. Horst
Name: Horst Paul Albert Bohrmann
Nationality: German/American
Genre: Fashion, Portrait, Commercial, Nude, Lifestyle, Still Life, Architecture
Born: August 14, 1906 – Weißenfels-an-der-Saale, Germany
Died: November 18, 1999 (aged 93) – Florida, United States
Horst Biography
Horst was born in 1906 in Weissenfels-an-der-Saale in Germany, the son of a merchant. After his education at the Schulpforta, followed by a short period in Switzerland and Capri, he was sent by his parents to work for a Hamburg export company.
He returned to study at Hamburg's Kunstgewerbeschule, a well-known school of applied arts under the direction of Walter Gropius. While there he wrote to the architect Le Corbusier and was invited to be a student-apprentice in Paris in the late 1920s.
Enter Photography
After meeting George Hoyningen-Huene, who at the time, was established as the French capital's leading portrait and fashion photographer, Horst decided to pursue photography instead.
Horst started his career at Vogue helping out with sets at the magazines studio in Paris. He began taking pictures himself and continued working for Conde Nast Publications in Paris as a staff photographer from 1932 to 1935.
Largely self-taught, Horst's work was published in Vogue less than two years after picking up the camera for the first time. He would later describe his first photograph as, "a brave click of the shutter."
He immigrated to the United States in 1935 and became an American citizen in 1943, changing his surname from Bohrmann to Horst. He served in the U.S. Army from 1942 – 1945 as a technical Sergeant.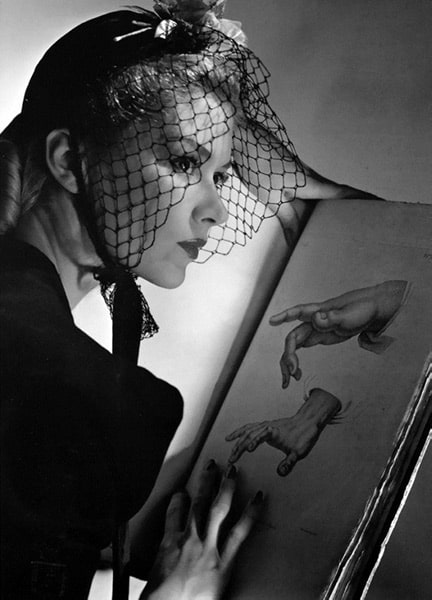 Establishing his Style
His career flourished in the 1930s and photographed prolifically in a style that embraced theatricality and classicism simultaneously.
He took over as chief photographer in Vogue's Paris studio when Huene left to join Harper's Bazaar.
One of his favorite models was Lisa Fonnsagrives (later Lisa Penn), and it was his work with Lisa that demonstrated a gradual shift in approach.
He eliminated the use of props, and instead relied on his mastery of studio lighting, established a unique style that would make him famous.
Lisa was also the subject of some of his most successful nude studies. Horst's inventiveness and understanding of graphical power can be seen on the cover of the June 1, 1940 edition of Vogue. For the image, he posed the athletic Lisa to create letters that spell out the magazine's title.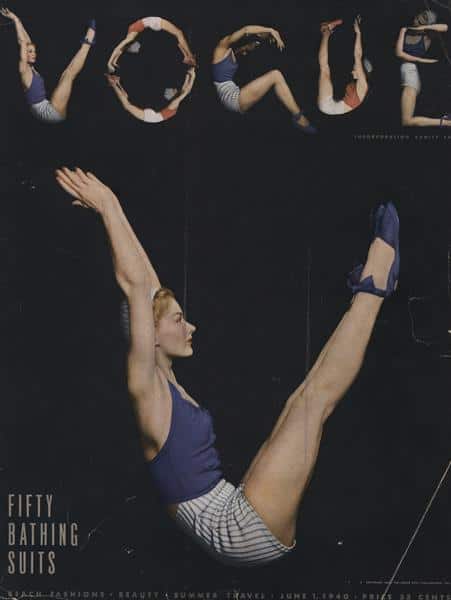 Paris in the 30s
Horst moved with the who's who of the Paris scene in the 1930s. Amongst his closest friends were Coco Chanel, artist Christian Berard, Gertrude Stein, and Luchino Visconti.
Horst was asked to photograph Chanel for Vogue, but he found out she hated the picture. Ready to pose several days later, she showed up with a bag of her jewelry. She became absorbed in thinking about a love affair that was ending; this was the image Horst captured. It became her favorite image for many years.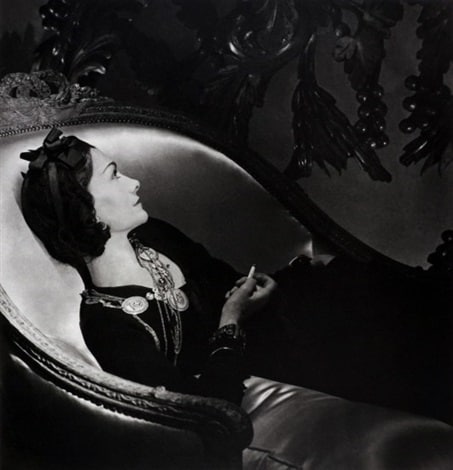 He continued to have great success with his fashion work, which was formally inventive, ingenuously lit, often with a slightly surrealistic edge.
He shared with the Surrealists a fascination with the female form, often eroticizing the body in his images.
This sense of the strange and the dramatic is beautifully evoked in Dali's costumes for the Ballet Russe de Monte Carlo production of Massine's Bacchanale, executed by Chanel, which appeared in the October 1939 edition of Vogue.
Horst's Mainbocher Corset
Horst's Mainbocher Corset (1939) is one of the most iconic fashion photos of the Twentieth-Century . The erotically charged image was first published in the September 1939 edition of American Vogue and is an undisputed masterpiece of fashion photography.
I had never photographed a corset before. It wasn't easy. The light in the photo is more complex than you think. It looks as though there is only one light source. But there were reflectors and extra spotlights as well. I don't know how I did it. I couldn't repeat it. It was created by emotion.

Horst P. Horst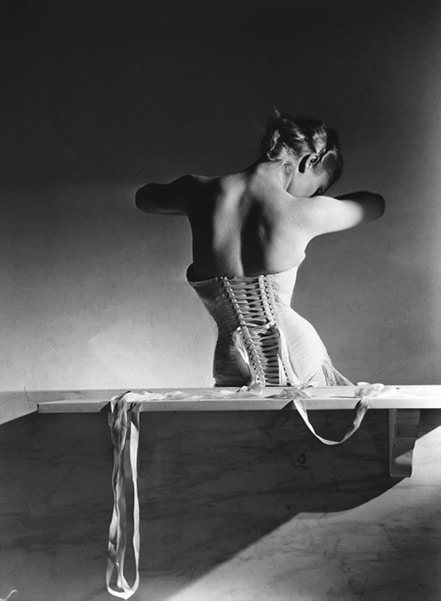 Mainbocher Corset was also to be the last photograph Horst took in Paris before the war.
I left the studio at 4:00 a.m., went back to the house, picked up my bags, and caught the 7:00 a.m. train to Le Harve to board the Normandy… For me, this photograph is the essence of that moment. While I was taking it, I was thinking of all that I was leaving behind.

Horst P Horst
Madonna would later recreate Horst's iconic fashion image in her music video for Vogue in 1990. You can also see the influence in Bryan Ferry's Slave to Love music video too.
Color Photography and Books
Horst was quick to master the new color processes, which were introduced in the late 1930s. Although he perhaps is best known for his black and white imagery, he also created hundreds of vibrant fashion photographs for Vogue.
Very few of Horst's vintage color prints exist today because, at the time, the color capture process took place on a transparency, which could be reproduced without the need to create a separate print.
Horst published his first book, Photographs of the Decade in 1945. His second book, Patterns From Nature was published the following year.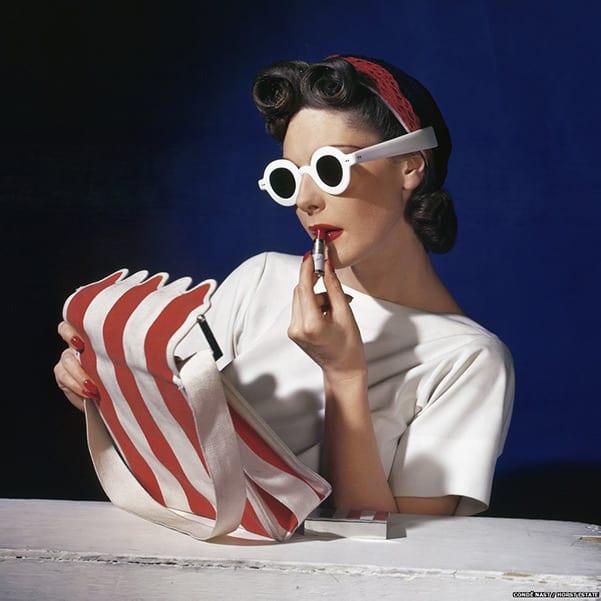 Horst's Advertising Work
In the late 1940s, Horst began taking on lucrative advertising contracts, this was partly due to fashion and cosmetic companies being more receptive to his style of lighting and giving him more freedom.
Horst continued to do advertising work well into the second half of the century working for the likes of Calvin Klein, Yves Saint Laurent, and Bill Blass.
In the early 1950s, Horst fell out of favor with Vogue when the magazine's editor retired and was replaced by Jessica Daves whose outlook reflected the conservative nature of the times.
I was told that no model was to be photographed with her feet more than 12 inches apart, standing or walking. A photograph that I took of a girl sitting on the floor had to be retaken 'because no lady sits on the floor.

Horst P Horst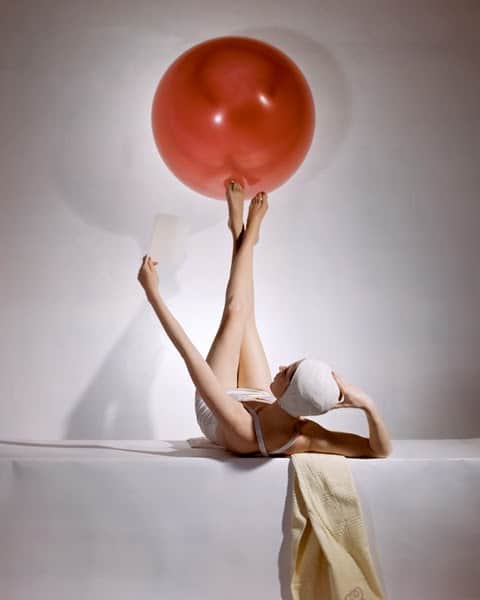 Return to Vogue and New Direction
In 1962, when Diana Vreeland came to Vogue as editor-in-chief, she commissioned Horst to report on the Edwardian Consuelo Vanderbilt Marlborough Balsan and her collection of French works of art, beginning a new phase of Horst's career.
Horst and his long term partner, the writer Valentine Lawford, set off around the world, reporting on the lives of the "tres chic."
In this work, he pioneered the use of the small format camera and natural light for society portraiture and fashion photography. He also originated "lifestyle photography," an amalgam of formal portraiture, an unspoken narrative, and the capturing of the surroundings of the subject.
Horst's Legacy
Horst is one of the most adaptable photographers of all-time: he specialized in fashion (producing over 90 cover images for Vogue alone), portraits, nudes, travel, and later with Valentine Lawford houses, gardens, and lifestyle photography.
He continued to photograph for Conde ́Nast well into his 80s, and died on the 18th November 1999, at his home in Florida at the age of 93. He was survived by his adopted son, who is also his archivist, Richard J Horst.
In 1989, Horst received the Lifetime Achievement Award of The Council of Fashion Designers of America, and, in 1996, the Master of Photography Award from the International Center for Photography.
Horst published several books in his lifetime including Photographs of a Decade (1944); Horst, His Work and His World (1984); and Horst – Sixty Years of Photography (1991). His work has been collected in major museums in New York, Cologne, and London (Victoria and Albert Museum.)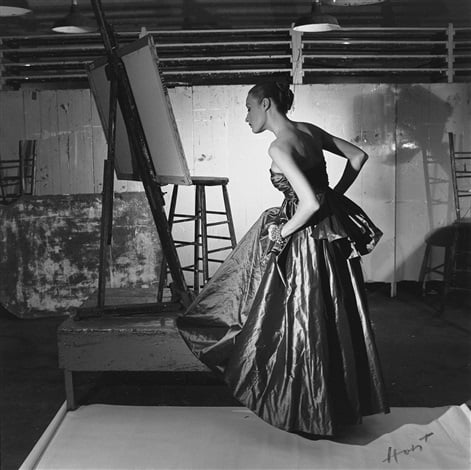 Horst P. Horst's Photography Style
Dramatic lighting, use of silhouette
Elegance, beauty
Classical aesthetic, posed, ornamental
Theatrical, studio atmosphere
Mysterious, inventiveness and surreal elements
Trompe-l'oeil (trick of the eye), a photograph within a photograph
What characterizes his photography from others is his use of dramatic lighting and his conception of beauty.
Horst was influenced by the master painters, and he also studied classical poses and Greek sculpture.
He devoted meticulous attention to every detail of the image such as the positioning of hands, arms, and feet. After a few years, he developed a more ornamental style of photography.
Horst may not have revolutionized fashion photography in the same way Martin Munkácsi and later Richard Avedon did, but he certainly perfected it.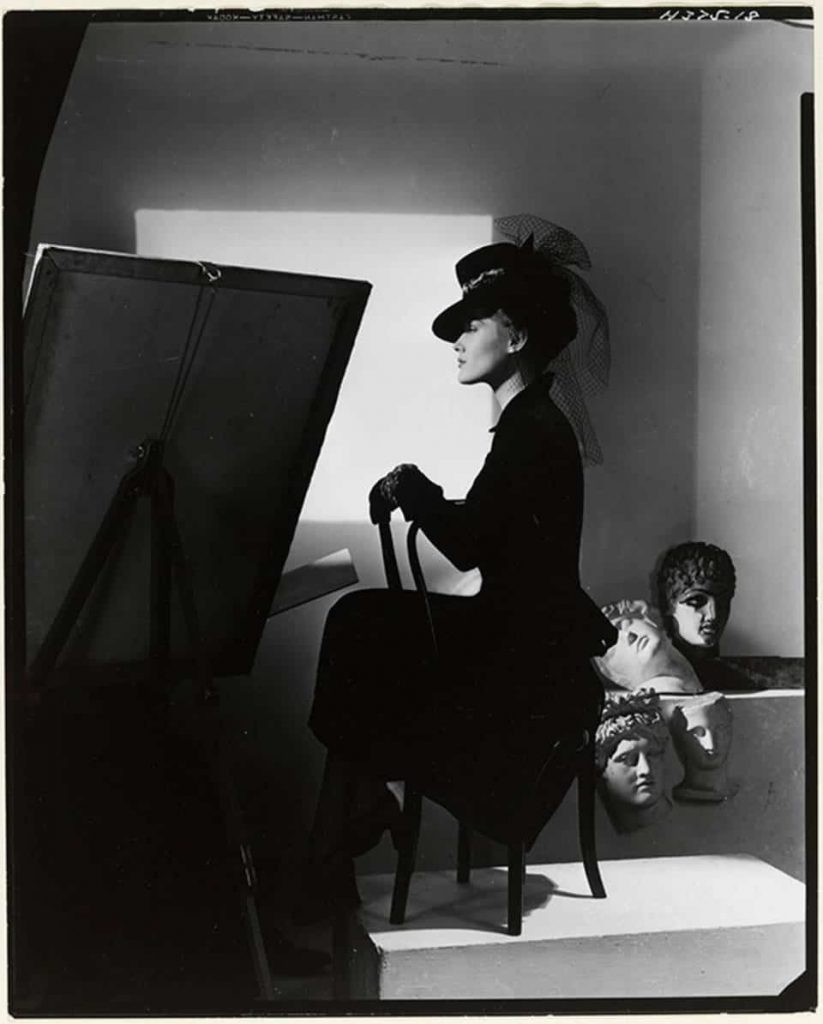 Photography Process
He liked to be well prepared coming into a photo session. His lighting and studio props (of which he used many) were arranged in advance.
Horst's studio substitutes for the world. With the right light and props, he creates an atmosphere, a personal ambiance, before a few square meters of white screen.
He goes to the studio, where everything has already been prepared. By him, even, the night before. The lights are in place, the props selected. There is no dithering. Brief instructions to the model. No encouraging 'Baby, do it'. No music. Just concentration. Be it the thirties, when models had to hold their poses, or the nineties, when photography is a matter of one thousandth of a second, the goal remains the same:' To make people look good.' There was no mention of the word elegance during our conversations in Long Island and Manhattan.

Excerpt from Horst: Sixty Years of Photography
He wasn't interested in technical equipment (aside from the lighting) and was certainly no camera fetishist.
At the beginning of his career, he worked with a large-format studio camera. Later on, he used Rolleiflex and Hasselblad medium format cameras, which gave him more versatility. He used no filters.
Picture Perfect
Horst didn't photograph the person, but rather the pose. His instructions to models are remembered as being brief and to the point.
He was an old man by the time I worked with him. I was aware that he used to be a really big photographer, in the caliber of Avedon and Penn, but it seemed old-fashioned in that he physically helped you to do the pose – he walked up and took my hand and put it on my hip. He knew exactly what he wanted.

Renée Toft Simonsen, Former Vogue model
Whomever Horst photographed, he beguiled. It was magic to watch him at portrait sittings. When the rapport had jelled, he would ask for a Dubonnet or a Campari, depending on his mood, and then start clicking away with his Rolleiflex or Hasselblad. Even the stiffest and most fidgety of subjects overcame any natural shyness and fear of the camera in Horst's presence because he made each one feel appreciated and beautiful. The whole process was so much like a seduction that often other people in the room felt like intruders – or voyeurs.

Barbara Plumb, Introduction to Horst: Interiors
He also believed that group photographs have no place in fashion photography, and should be used mainly for advertising work.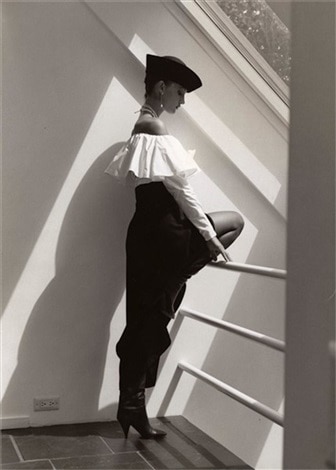 Making the Image
Because he was so meticulous, his photo sessions could be slow, sometimes even lasting days.
Horst was a craftsman, who was only interested in the creation of an image. The darkroom was not his domain.
Once the picture was done, he had no interest in the printing process, leaving instead to experienced retouchers. Many times, unable to decide which was the best shot, he would supply clients with the contact sheet, and let them decide what images to use.
The video below provides a rare look behind the scenes at American Vogue in the '40s. Skip ahead to 21 seconds to see a 60-second clip of Horst at work in the Condé Nast studios in New York.
Horst's Lighting Technique
Horst's trademark is his dramatic lighting, which was heavily influenced by the works of great painters such as Caravaggio, Rembrandt, and Vermeer.
He was known for his use of chiaroscuro – the use of strong contrasts between light and dark. His use of circular backlighting and silhouette was his own innovation and was established as his signature style.
Horst's Paris studio was equipped with around 20 large floodlights and spotlights. He preferred to use spotlights to emphasize the important points of a dress.
He never used strobes, saying later that strobes, "show everything too clearly," leaving no mystery to the image.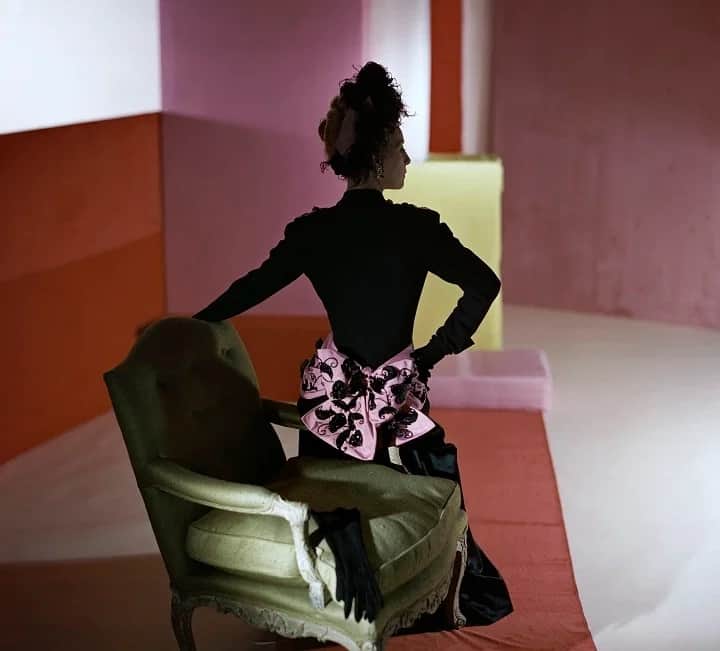 Master of Studio Light
He often took up to two days to perfect a lighting set-up. His setups became so complex that he could never recreate them.
First, the set has to be right. Next comes the lighting. Then the model gets dressed and moves around the set, allowing Horst to familiarize himself with her walk. It is the lighting which creates the atmosphere.

He uses a ceiling spotlight. That lends the photo something constructivist, a touch of Art Deco. The Vogue people were constantly demanding more drama. He gets dramatic effects with spotlights, as on a stage. He usually uses four, but naturally, there are no fixed rules.

[Horst] employs shutters in front of the spotlights to either reduce or open up the light, to bring out the detail of a dress. He has little interest in flat light. He wants to use light to change things, to shape them, by highlighting a profile, a structure, a detail of a silhouette.

Excerpt from Horst Portraits: 60 Years of Style
Horst's Marlene Dietrich Portrait
One of his most famous portraits is of Marlene Dietrich, taken in 1942. She complained that the lighting setup wasn't to her satisfaction, but he used it anyway. Dietrich liked the results so much that she ordered a dozen prints.
She came to his studio in a 'Lookout, here I come' manner – and demanded the special lighting which Josef von Sternberg had discovered and which highlighted her cheekbones-her old trick. But Horst photographed the way he wanted. He is a hypnotist. Barely were the contacts ready than she ordered dozens of prints. For he had succeeded in rendering her face young and unwrinkled, with a flattering nose. The light came from below. For Horst, the matter was there by closed.

Excerpt from Portraits: 60 Years of Style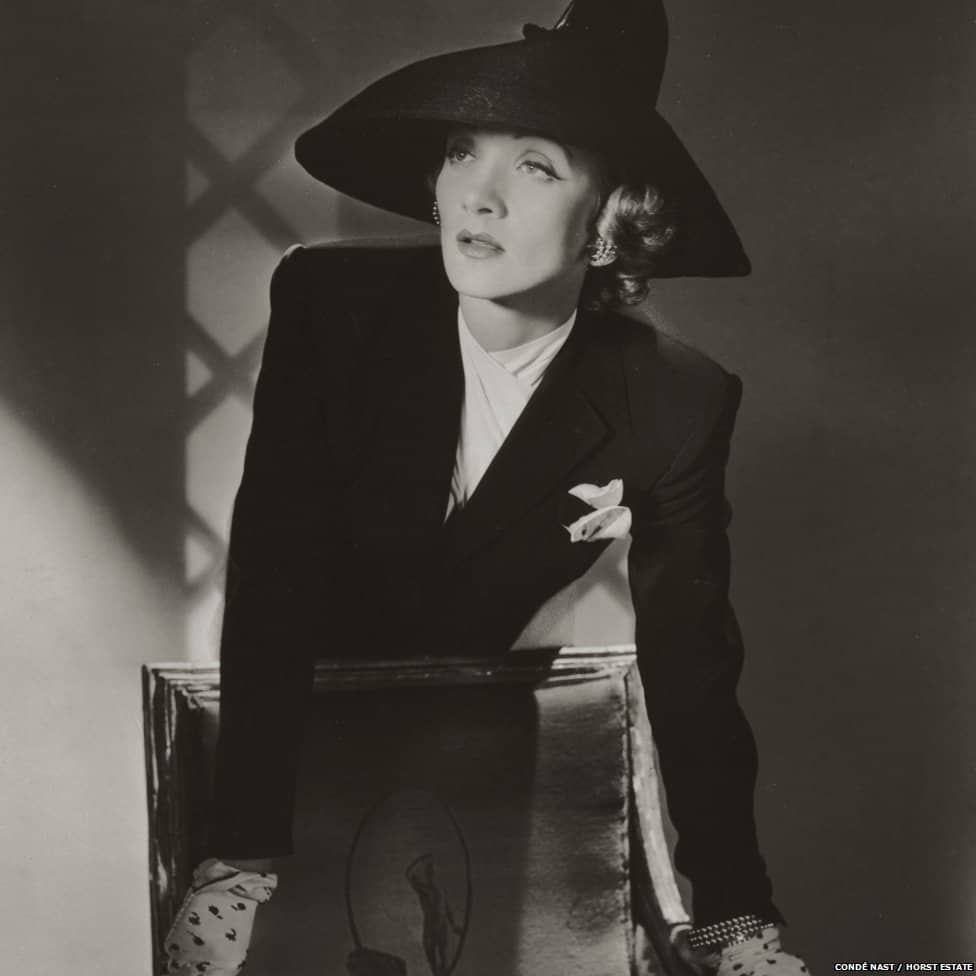 Other Horst Resources
Recommended Horst P Horst Books
Disclaimer: Photogpedia is an Amazon Associate and earns from qualifying purchases
Horst P Horst Videos
Visions and Images: Horst (1981)
Vogue 100: Nick Knight and Robin Muir on Horst P. Horst
Horst in Colour (Victoria and Albert Museum)
Horst P Horst Photos
For more Horst photographs, visit the Horst P Horst website or check out his profile at ArtNet.
Recommended Reading
To learn more about Horst P Horst, we recommend visiting the Victoria and Albert Museum website. The V.A. has a section dedicated to the incredible work of the master photographer.
Fact Check
With each Photographer profile post, we strive to be accurate and fair. If you see something that doesn't look right, then contact us and we'll update the post.
If there is anything else you would like to add about Horst's work then send us an email: hello(at)photogpedia.com
Link to Photogpedia
If you've enjoyed the article or you've found it useful then we would be grateful if you could link back to us or share online through social media, forums, blogs etc. This article took 7 days to research and write. Sharing the link takes less than 2 minutes and doesn't cost anything.
Finally, don't forget to subscribe to our monthly newsletter, and follow us on Instagram and Twitter.
Sources
Introduction to Horst P Horst, Victoria and Albert Museum
In Pictures: Fashion photographer Horst, BBC Website, 2014
Created Hard-Edged Glamour Photos of 1930s Fashions, Los Angeles Times, November 1999
Staleywise Gallery, Website Biography
Horst P Horst Website, Biography
Vogue Archive
Visions and Images: Horst, 1981
Horst in Colour, Victoria and Albert Museum
His Work and His World, 1984
Interiors, Barbara Plumb, 1993
Portraits: 60 Years of Style, 2001
Encyclopedia of Twentieth-Century Photography, 2005
Horst P Horst, 2019