The art of editing photos adds more to the vast field of photography. Photography fundamentals play a huge role into the craft, but editing and post processing photos are also important. The raw output you get from your camera can be adjusted to create a more stunning and provoking scene. Magical effects and unwanted objects can be added and removed with the help of technology.
Practical techniques from the past have their corresponding tool in editing softwares nowadays. This is a huge leap for all people, not just photographers and filmmakers. The advancement of technology opened up multiple roads with regards to photography and its outputs. In this article, dive straight into the art of editing photos!
Post-Processing Versus Editing
Post-processing and editing both are forms in enhancing your photos. These are achievable with various design softwares available on mobile and PC. Here are old blog posts on our website for your reference: Snapseed : Editing Photos Made Easy & Picsart : Stunning Visual Effects for Photos.
Post-Processing
Post-processing deals with the adjustments of the various properties of your photos. These properties include brightness, saturation, highlights, shadows, ambiance, etc. The image straight out of your camera can either be RAW or JPEG. These two differ with the amount of properties available for adjustments. Intuitively, the more the properties stored in a photo, the larger its file size is.
RAW Files
In this case, RAW files are larger in file size than JPEG. This is due to the fact that they hold a lot more information and properties than JPEG photos. Aside from the normal adjustment of properties, certain functions from the camera such as the White Balance, Exposure, and Tint can be developed on editing softwares. This holds far more potential than just editing JPEG files.
Next, what cameras can shoot in RAW? All DSLR and mirrorless cameras can shoot in this file format. Also, most smart phones either Android or iOS can shoot in RAW as well! This is great news for everyone, especially those who'd like to explore more about post-processing.
Most editing softwares can edit RAW files, but the most sought after application is Adobe Lightroom. This software is extremely powerful in terms of post-processing. A lot of key features are available for you to adjust and mess around with. You can also save your previous settings as presets to ensure all photos from a day have the same finished look. You can check out this article to learn more about the properties and what they correspond to in your photos.
Editing
On the contrary, editing deals with the manipulation of your photo. This includes the following but are not limited to: addition of lens flares, removal of objects in the background, and double exposure. Editing processes take your original photo and alter it to look far more different than it is straight out of the camera by manipulation techniques.
The most famous editing software is Adobe Photoshop. It contains a wide array of tools and features for photo manipulation as well as digital arts. Photos combined with editing make way for stunning imagery not typical with traditional photography methods. 
Post-Processing and Editing Styles
It's important to develop a consistent style in your photos especially when posting on social media. This makes your profile feed look neat and organized and therefore the turnout for people following you is high. To help with this, we gathered a list of the most popular post-processing and editing styles. If you're still looking for one, you're in for a treat! These styles bring more life to your photos and will surely make them stand out.
1. High Contrast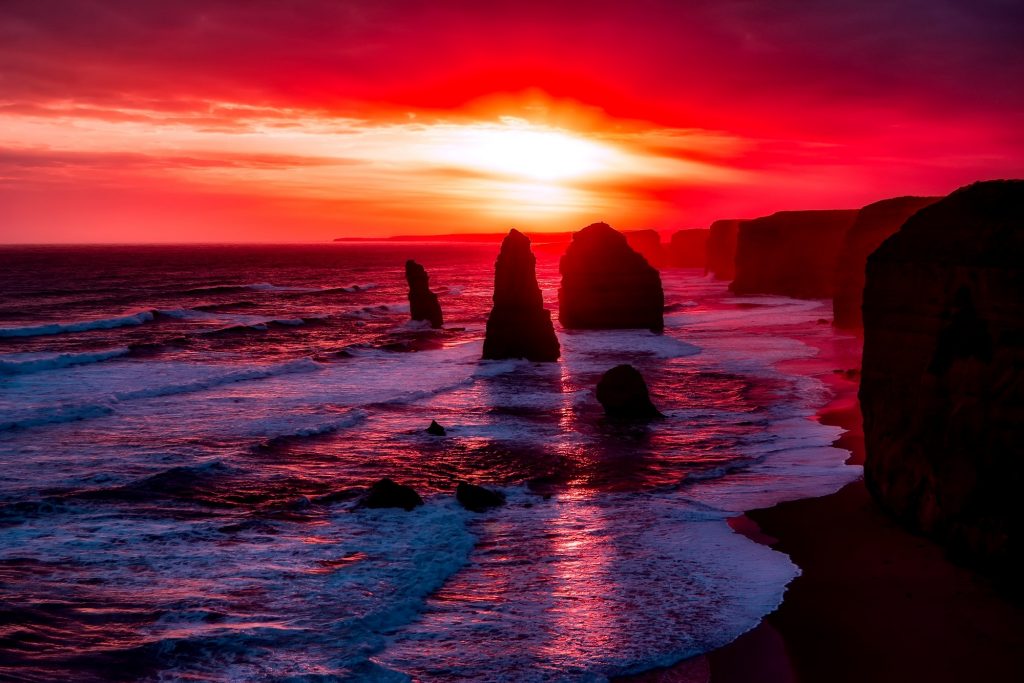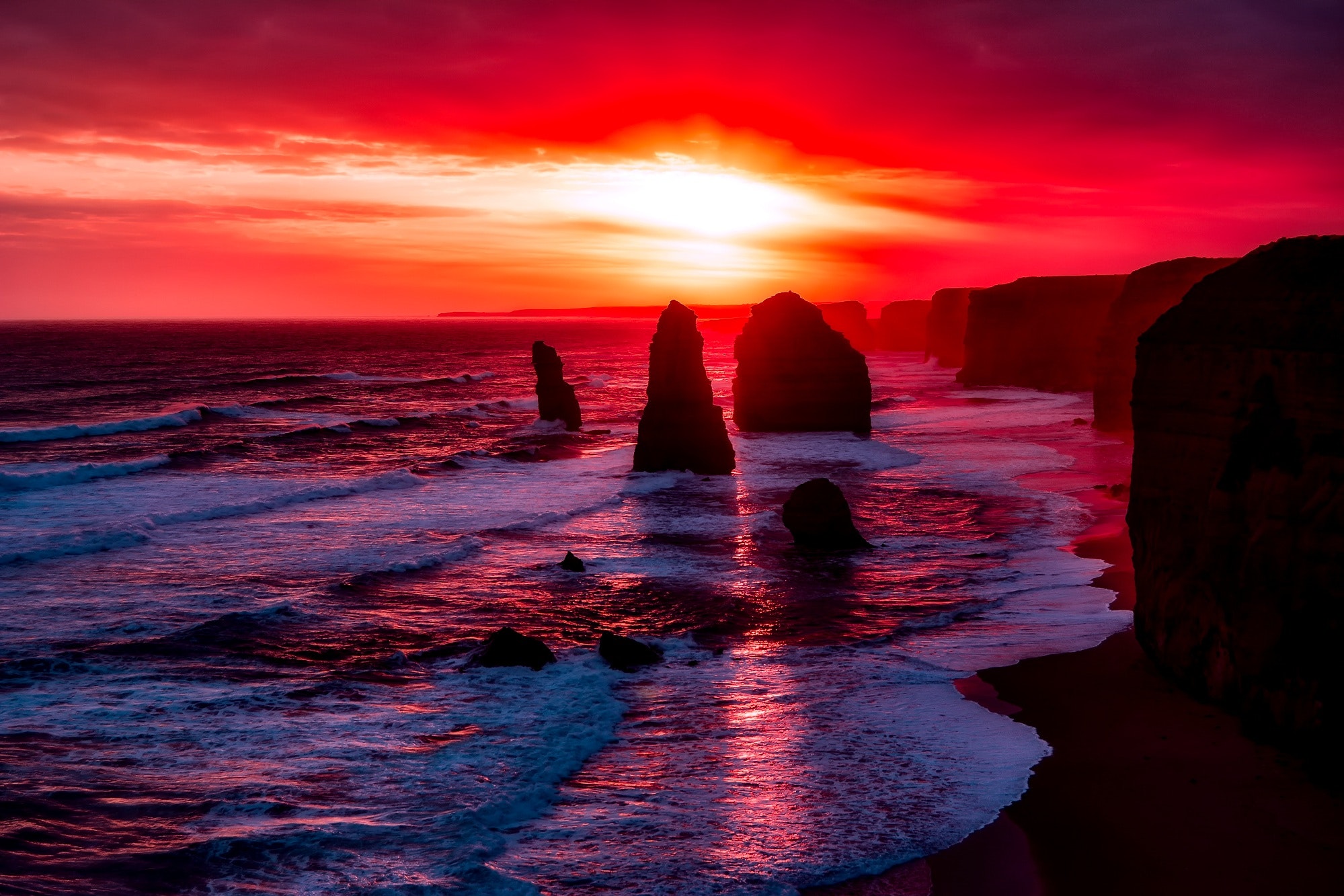 Contrast is the difference of tones and colors. If a photo has areas of brightness and shadows there is tonal contrast. On the other hand, a colorful photo shows color contrast.
In High Contrast editing, the goal is to make the contrast in photos much stronger. This pushes the texture and colors forward and is more noticeable in the photos. The values to adjust in your software are Contrast, Saturation, Shadows, and Highlights. Mess around these values by adding more to them then get that sweet spot of balance and voila! You created the perfect high contrast photo.
In street photography, an example of a high contrast photo is the detail of shadows brought about by buildings. Capture the distinct separation of where the sunlight reaches the building and where the shadows start to manifest. Editing it in high contrast ups the vibrance and colors of the brick walls of the well lit side. The part where shadows form turn to rich black areas showing great contrast and dimension of the building.
2. Black and White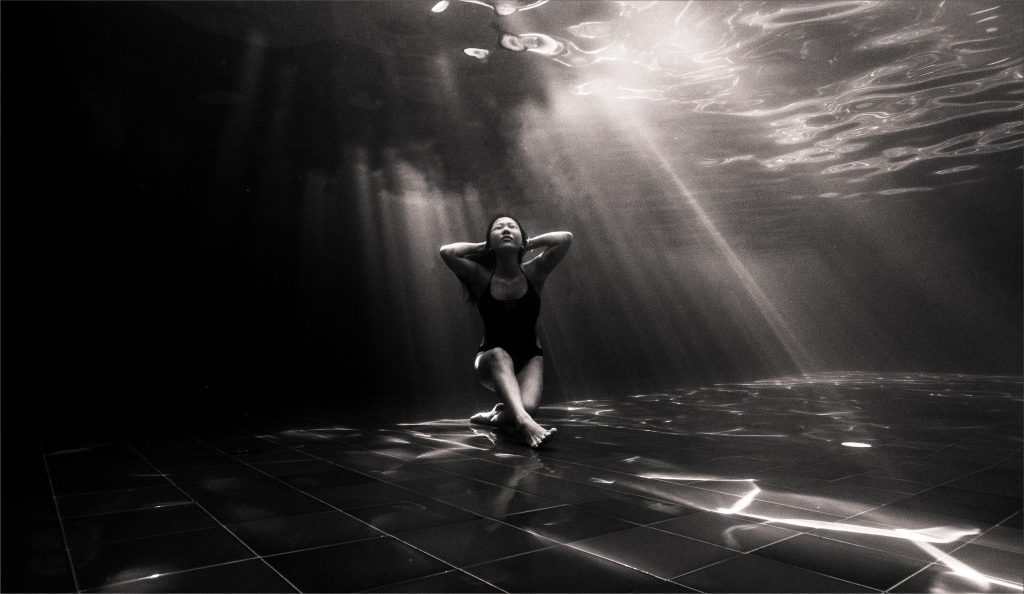 As the name itself suggests, the Black and White editing style turns your colorful photos to black and white. But why should you do this? Previously, we talked about contrast and its forms being, tonal and color contrasts. Making your photo black and white removes the option to create a color contrasting photo. You are left to manage the blacks and whites of it. This is beneficial because you can focus more on the shadows and mood of your photo.
Using the selective tool, you can edit certain parts of your photo to be darker or brighter than the others. Also, adjusting the color values adds effect to your black and white photos. The safest way to edit your photo to this post processing and editing style is to choose a black and white preset then mess around with more properties after.
More often than not, black and white presets provide stunning results from the get go. There are presets that show high contrast, ones that show softness, and others that show extremely dark blacks. The choice is yours to which black and white style to go for in your photos.
3. Retro and Vintage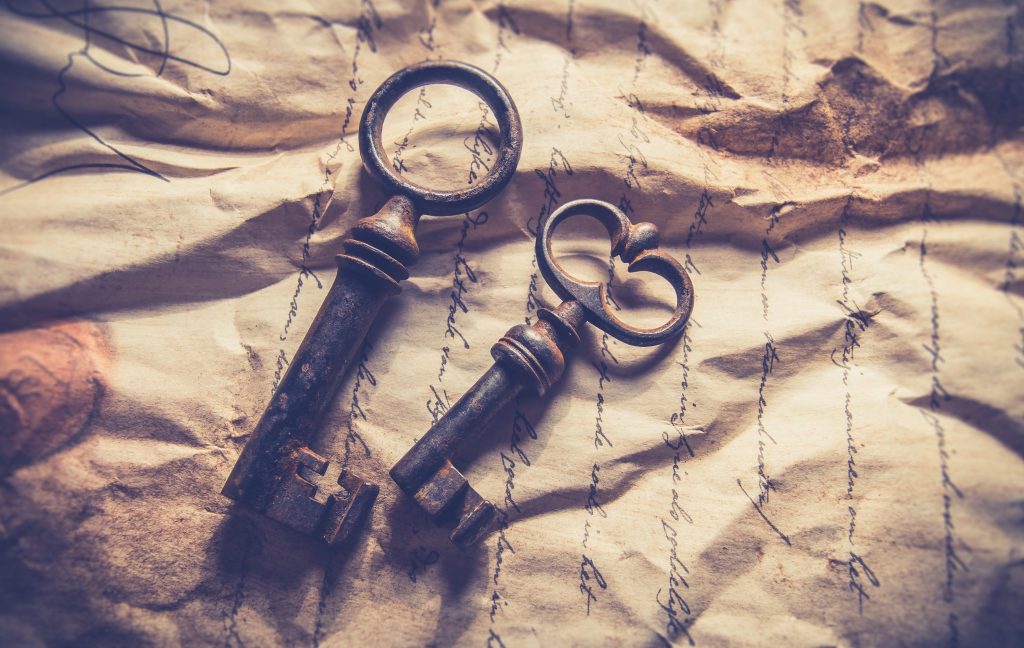 Following Black and White editing comes Retro and Vintage. The Retro and Vintage style of editing adds a filter to your photos to make them look like a blast from the past. This is typically done with the Vintage tool in editing softwares.
Editing softwares have multiple presets regarding this editing style. Some even have more variations of the same preset. Variations of which include the changes in placement of the bright exposed area in a retro photo as well as the addition or removal of vignette.
This editing style takes inspiration from the timeless appearance of photos from the past. It just goes to show that you can never go wrong in incorporating this editing style to your photos. There's just a feeling of nostalgia and empathy you get by looking at retro photos. If you're looking for that sort of emotion for your photos, this might be the editing style for you!
4. Multiple Exposure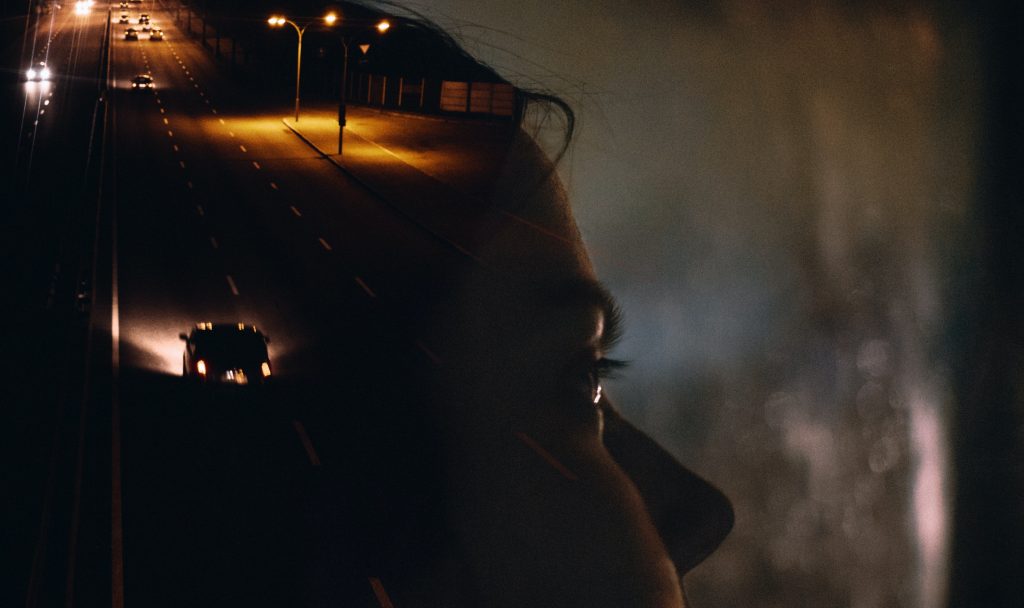 Next, we talk about more advanced editing styles. First of which is the use of multiple exposure. Think of this as superimposing two photos together. This creates a very captivating photo that you don't see everyday.
Even before in film cameras, double exposure is achievable by using the same film, with a photo ready, again to take another photo. The new photo is imposed on the dark parts of the previous photo.
A trusted and effective way using Double exposure is adding elements to silhouettes. In landscape photography for example, take a photo of a mountain and make sure to capture its shadows. Then, take another photo of whatever you wish to be placed on that dark area. Your imagination is the limit, you can put anything you want! After this, head onto your editing software and use the double exposure feature to impose the photos together. This yields a creative and stunning image not typical to the everyday photos.
5. Collage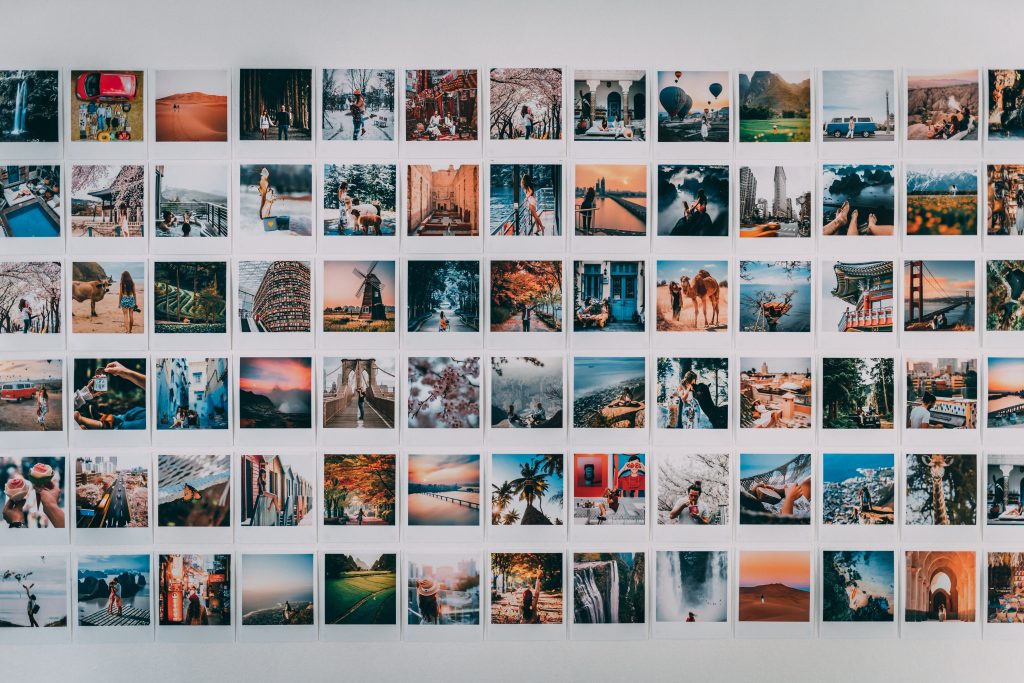 Moving forward, collages are pieces of art made by combining multiple photographs to a canvas. This is a fun yet challenging way to edit your photos. The order in which you arrange them is a crucial part in this design style. The photos you use to make a collage is also a factor to create a cohesive image.
As a general rule of thumb, it is best to post-process your images first prior to making them into a collage. This offers you the same finished look on all photos and thus making them great materials for a collage.
Aside from collage makers in the play store and app store, there are also free to use online collage makers. Try them out look for the best layout and additional tools to use for you.
6. Artistic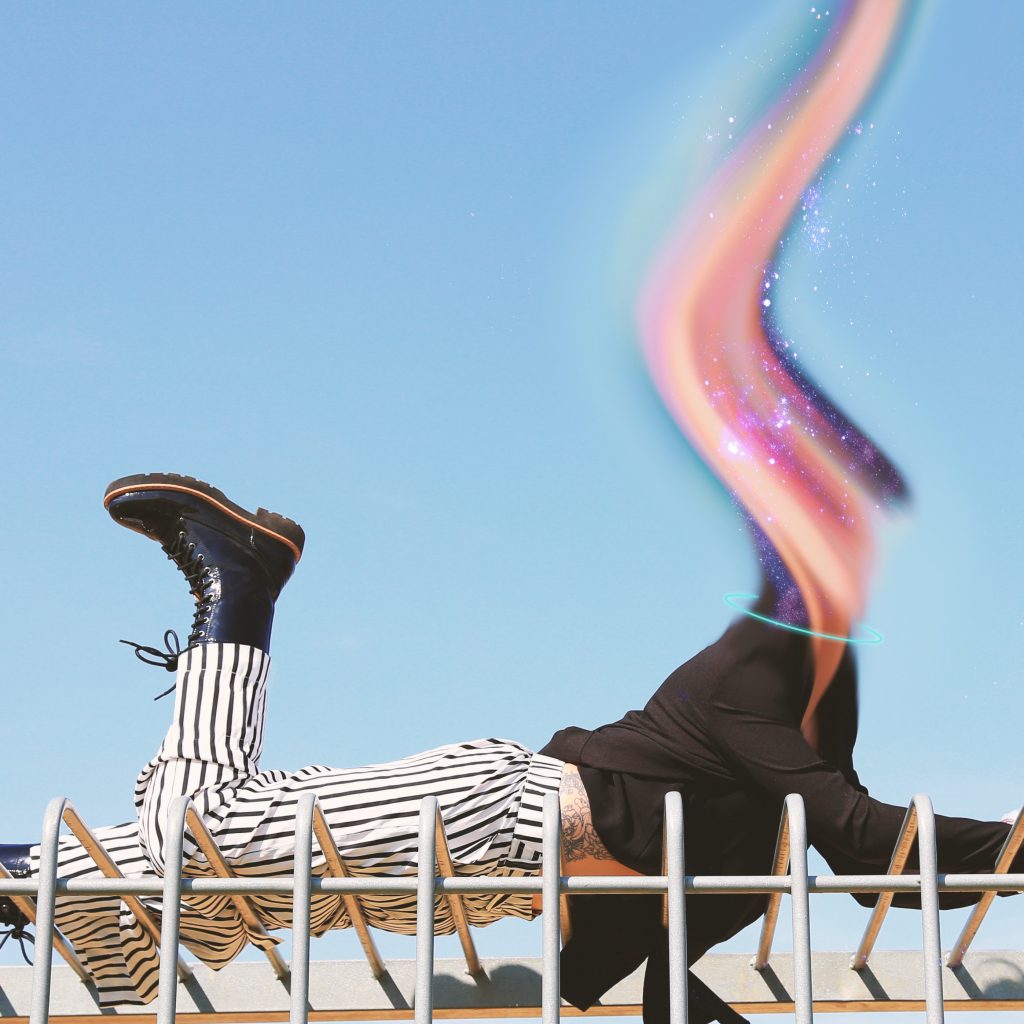 The artistic editing style refers to the heavy use of photoshop to add elements to your photo. This transitions to graphic editing – a whole different artistic style from photography. Even so, this editing style turns your photo to surreal and fantastical imagery.
This editing style takes a whole lot of time and knowledge to master and perfect. It is extremely important to make sure that all elements in the output fall together perfectly. Proper blending is key in creating a masterpiece using artistic editing.
How to Find your Editing Style
The quickest way to find your editing style is by doing the work. As always, practice goes a long way in photography. This is true to all the skills and processes involved in it. Post-processing and editing styles are vast and the variations of output you can get is limitless.
First, install an editing software. If you haven't already, check out the articles we prepared for you on our website that showcases the tools and features you need to know. Obtaining an editing software and familiarizing what it can do already gives you an edge above the rest.
Next, take an old photo and adjust some properties. Mess around using filters and adjusting the saturations and shadows. Do what you feel like. Take it slow and alter one property at a time. Understand how the different properties affect the output.
Lastly, do a comparison. Take your old photo and look at it side by side with your post-processed one. If it's not up to your taste, go again and reprocess your photo. Repeat this until you are content. Once satisfied, remember that you can save your alterations as presets which you can easily tap and apply to other photos.
Conclusion
In summary, editing and post-processing photos are the same in the sense that they alter the original photo to create something new. There are different styles available for you to explore and try out. Finding a personal editing style is difficult at first, but the more you work on it the faster you will reach that goal.
The art of editing photos is interesting and captivating. There are a lot of skills available for learning in editing. The results you make through editing most often than not are far stunning than those straight out of the camera.
With this being said, the art of photography is rewarding. The time spent on editing and post-processing is a lot! Sometimes more so than the act of photography itself. Turning your creative concept to life with this art creates that sense of lasting fulfillment.