Sports photography combines the excitement of sports with the artistic stills in the form of photos. It's a thrilling and rewarding niche for photographers that are also passionate about sports. Not only is it an excellent way to combine hobbies, it also can be a profitable business!
Introduction: Why Sports Photography is a Profitable Business
Sports photography is a high demand photography niche. Sports teams, athletes, and media outlets all need fantastic photos for promotion. Needless to say, the popularity of social media also adds to this demand. Especially for big brands and media outlets, the demand for sports photos is on a daily basis. True enough, there are more opportunities than ever to reach a wide audience and showcase your work.
However, passion is not enough. It takes more than the love for sports and a good camera to make profit from sports photography. One must obtain the knowledge about photography fundamentals as well as the business side of it.
This guide covers everything you need to know to make a profit from sports photography. We discuss the necessary equipment, photography fundamentals, and marketing strategies you'll need. Follow and read along as we help you succeed in this industry!
Equipment: The Must-Have Camera and Lens Combinations for Sports Photography
Welcome to the first step to your sports photography career! Having the right equipment is the first thing you need to become successful. However, there are multiple options available on the market. Don't worry! This section provides you with the important things to consider when acquiring your gear. We also provide some popular choices for your convenience.
First, let's talk about cameras! The most important factor to consider for camera bodies is the frame rate. We know that most sports are action packed and fast paced. Thus, sports photography requires a camera with a high frame rate. Having a high frame rate ensures you have the capacity to capture fast-moving events. The ideal frame rate for sports photography is 8 frames per second – the higher, the better. Some popular options for cameras are the Canon EOS-1DX Mark III, Nikon D5, and Sony A9.
Second, we move towards lenses. For lenses, the most important factor is the focal length. A zoom lens with an excellent range of focal lengths is great for sports photography. The typical focal length range for sports photography is 50mm to 200mm. The popular lens options for sports are the Canon EF 70-200mm f/2.8L IS III USM, Nikon AF-S NIKKOR 70-200mm f/2.8G ED VR II, and Sony FE 70-200mm f/2.8 GM OSS.
Additionally, there are a few more pieces of equipment that are essential for sports photography.
A sturdy tripod and stabilizer will help keep your camera steady, while extra memory cards and batteries are essential for long events. Additionally, a flash can be useful for low-light situations, and a wireless trigger will allow you to take pictures remotely.
Lighting: How to Use Natural and Artificial Light to Your Advantage at Sports Events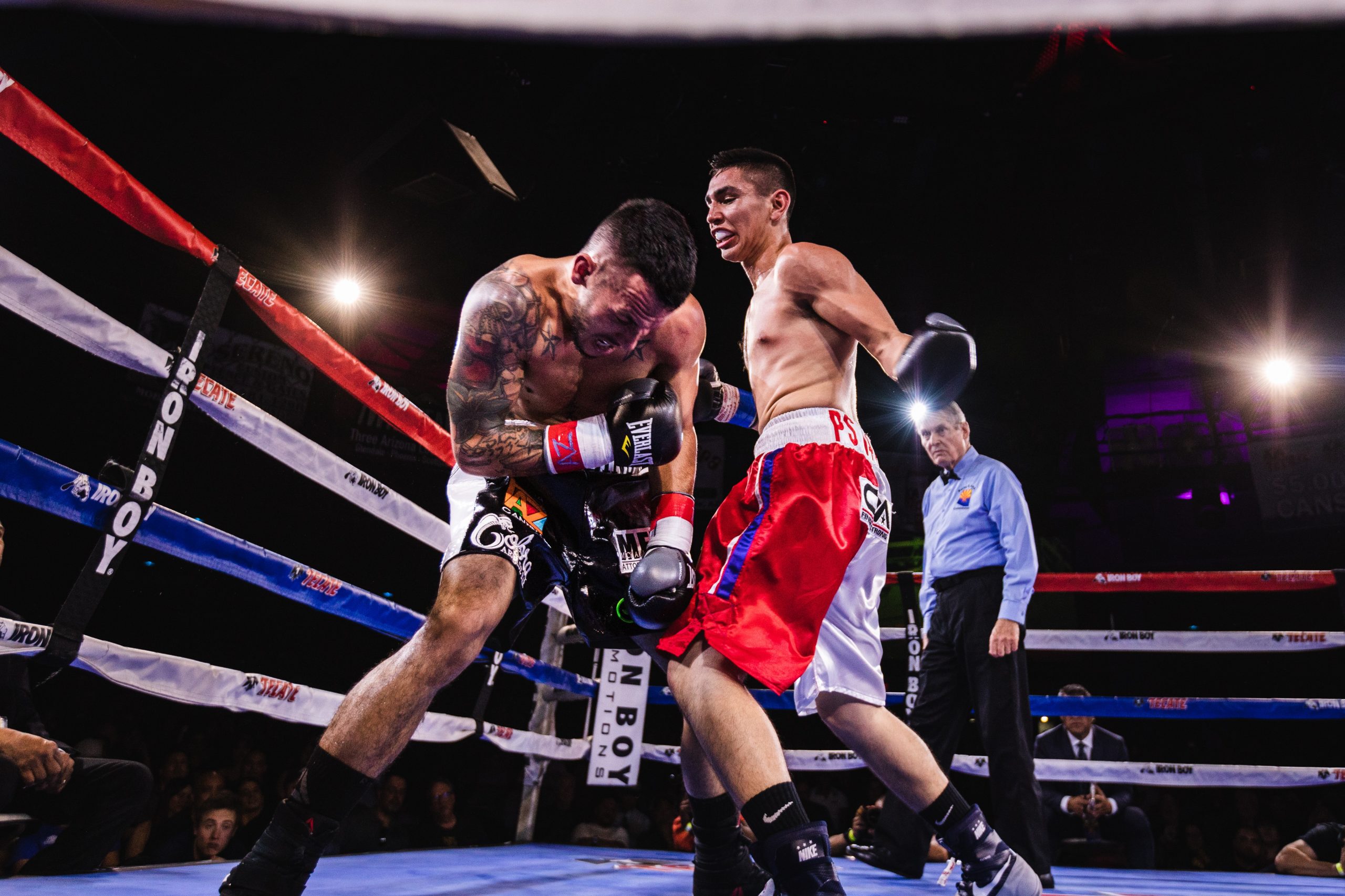 In all photography forms, lighting is always essential. It is arguably the most important element in photography. It doesn't matter whether you capture photos under natural or artificial light settings. One must understand how to use light to their advantage. This helps a photographer to capture dynamic and compelling images.
Natural light is the best setting for sports photography. It provides a soft and diffused look to images. However, capturing sports events under natural light may be challenging. While the game progresses, the sun continues to move. The sun's movement provides a change in the light placement as well as intensity. A photographer needs to continuously adjust their camera settings which can lead to missing some important event highlights.
Not all sports events are done outdoors. Artificial lighting is usually present for indoor sports events. Unlike outdoor sports photography, the position and intensity of the lights are consistent. One can have the same camera settings throughout the event. This is helpful as it lets you focus on capturing important moments.
Composition: Tips and Tricks for Capturing Dynamic and Compelling Images at Sports Events
Moving forward, the next fundamental element in photography is composition. This is the way you arrange elements in your frame. Proper application of composition results to visually interesting images. There are multiple tips and tricks beneficial to improve composition. Continuous use and experimentation of them leads to more compelling images.
The first proven and tested technique is using leading lines. Leading lines are elements in the frame that converge at a point. This technique is useful in directing a viewer's eye to the main subject. Do this by using edges of a court or natural lines such as a sideline on a football field.
Next, framing is another useful technique for composition. This technique uses elements in a scene to provide a frame for your main subject. For sports photography, be creative and find elements that enclose your subject. Use doorways, trees, or even people as frames!
Lastly, the rule of thirds is a widely used composition technique. This helps create a balanced and dynamic image. This rule states that the main subject should be placed at an intersection of a 3×3 grid. This helps create a pleasing image that also guides a viewer's attention towards the main subject.
Action Shots: Techniques for Freezing the Action and Capturing the Excitement of Sports Events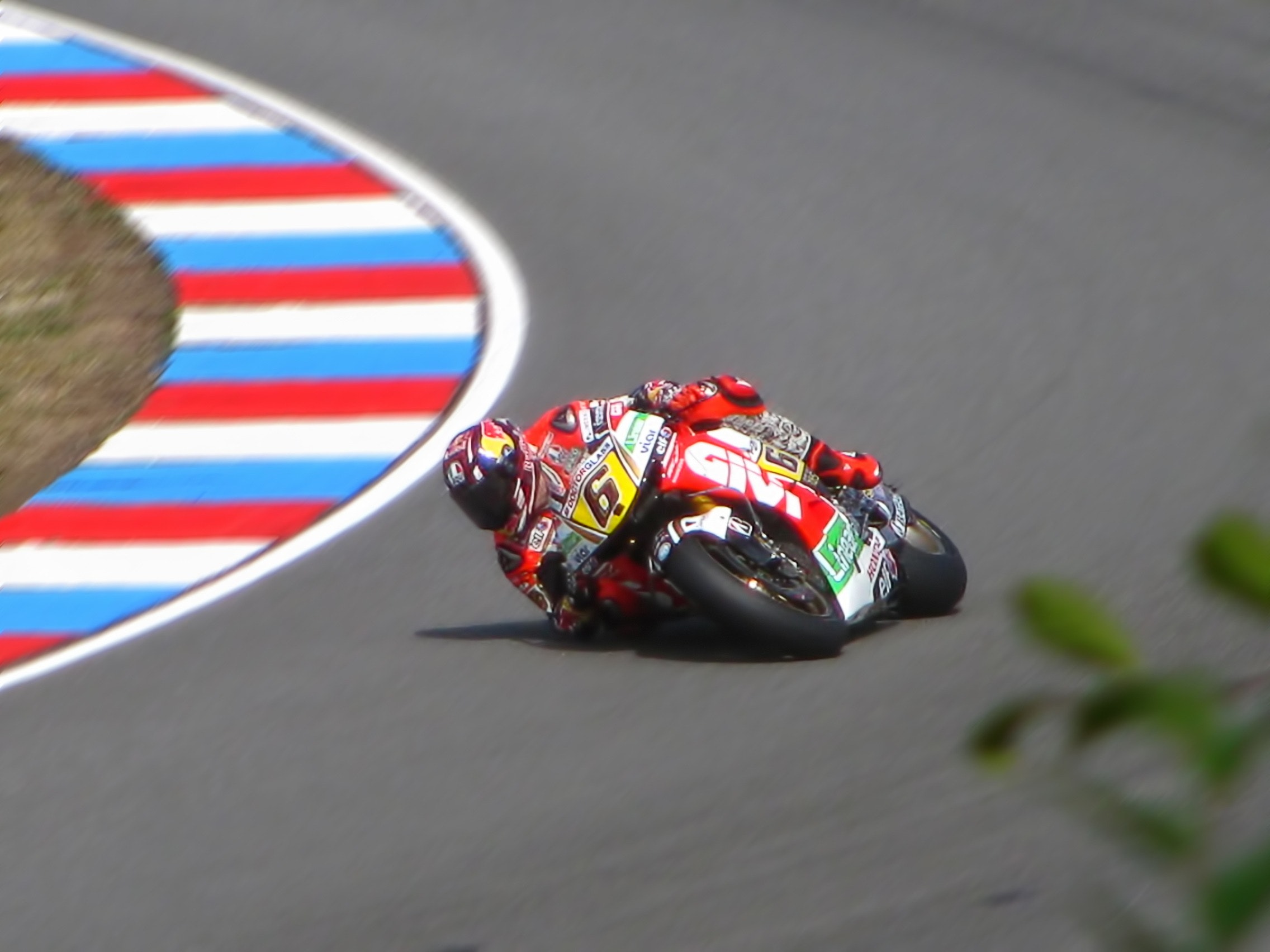 Your goal as a sports photographer is to capture the action and excitement. However, freezing and capturing a moment is challenging. Understanding your camera settings as well as its features ultimately help in this.
First, the most important setting is the shutter speed. The faster the shutter speed, the more frozen a motion is. Shutter speed is measured in seconds. The general rule for sports photography is to use a shutter speed of at least 1/1000th of a second. With this, you also must learn about the exposure triangle. Learn how to adjust your aperture and ISO accordingly to your shutter speed!
The second technique is panning. It is when you follow the movement of a subject while keeping the camera steady. This requires practice to achieve full mastery. Proper use of panning results in a sense of motion in an image. This is a great way to show the speed and energy of an event.
Lastly, tracking is useful for freezing intense moments. Tracking involves pre-focusing on a specific area and then following the subject's movement while pressing the shutter release button. This results in a sharp image of your subject while blurring the background.
Post-Processing: How to Edit and Enhance Your Sports Event Photos for Maximum Impact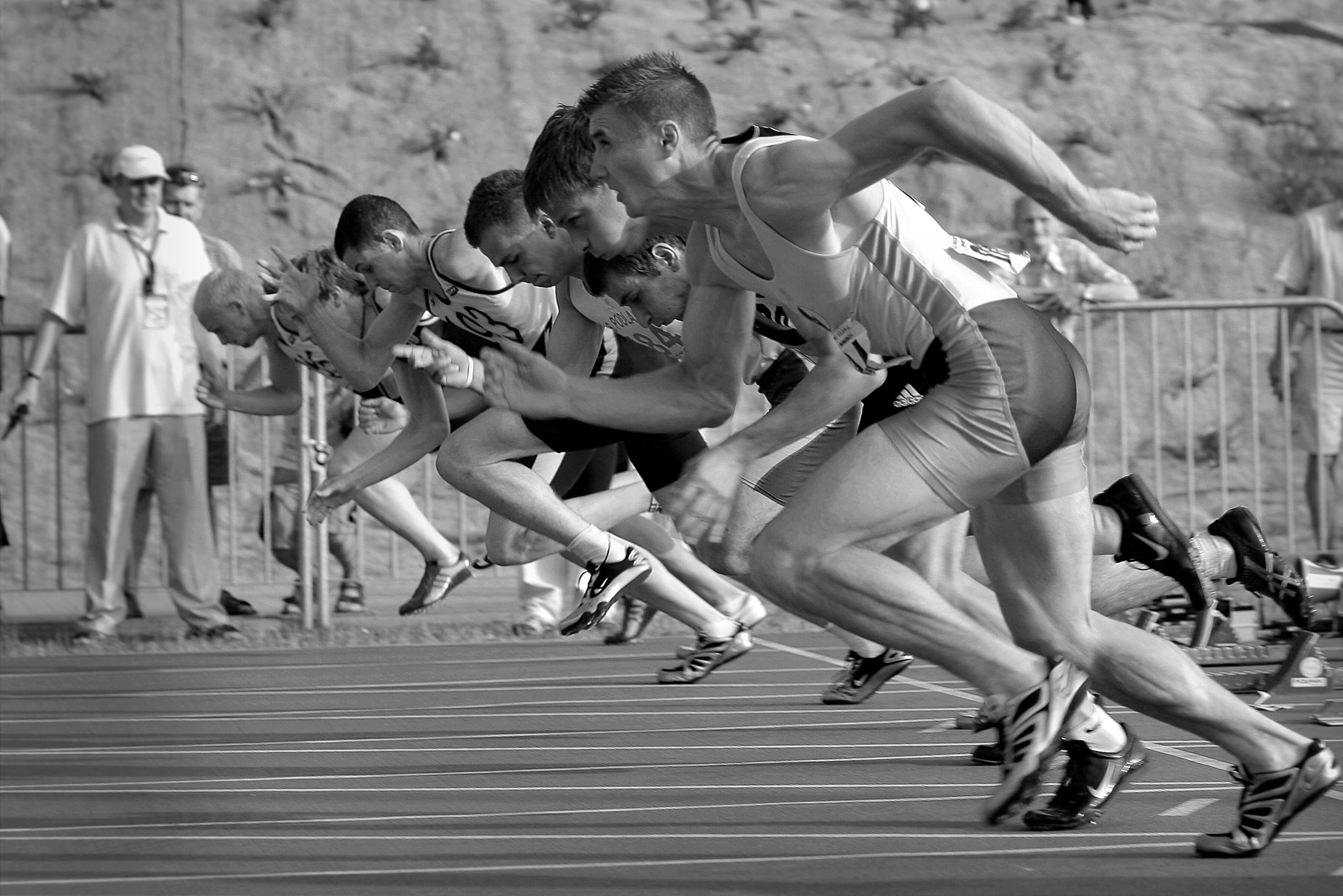 Next, another important factor for photography is post-processing. It enhances your images, ultimately bringing out the best in them. There are multiple techniques both basic and advanced worth trying.
Some of the basic editing techniques include cropping, color correction, and adjusting image values such as exposure and contrast. These are essential in bringing a polished and professional look to your photos.
Advanced techniques on the other hand include HDR processing, panorama stitching, and black and white conversion. Application of these techniques provide dramatic and at the same time impactful images.
Marketing: How to Promote Your Sports Photography Business and Reach New Clients
Marketing is an essential part of building a successful sports event photography business. It allows you to reach new clients and promote your brand. There are several strategies that you can use to market your business.
First, opt to build a website. This allows you to showcase your portfolio as well as information about your services. Optimization of your website allows you to reach a wider audience and even potential clients.
Next, build a social media presence. It's another avenue where potential clients can see your work. Social media platforms such as Instagram, Facebook, and Twitter are great for promoting your brand.
Lastly, networking is an important part too. This allows you to have a connection with the industry. Networking helps you build relationships and connect with other photographers, teams, and media outlets.
Pricing: How to Determine Your Rates and Create Packages for Your Sports Photography Services
Last but not least, let's discuss pricing! Once you're satisfied with your work output, set out to build your rates. This is important to create packages that appeal to your clients.
Determining your rates can be challenging especially if you're starting out. Consider your costs, the market, and the value of your services. Doing market research can help in understanding the rates of other businesses near you. On the contrary, considering your costs helps in understanding your expenses.
Creating packages is also beneficial when coming up with your prices. Packages can include a variety of services such as shoots, editing, and delivery of final images. Offer different options that cater to your client's needs or budgets.
Building Your Portfolio: How to Showcase Your Work and Attract More Clients
Building a portfolio is an essential step in building a successful sports event photography business. A portfolio allows you to showcase your work and attract more clients.
There are several types of portfolios that you can create, such as online portfolios and print portfolios. It's important to choose the type of portfolio that best suits your needs and the needs of your clients.
When showcasing your work, it's important to select the best images, create a narrative, and present your portfolio in an attractive and professional manner. This will help attract more clients and showcase your skills as a sports event photographer.
Conclusion: How to Turn Your Passion for Sports Photography into a Profitable Business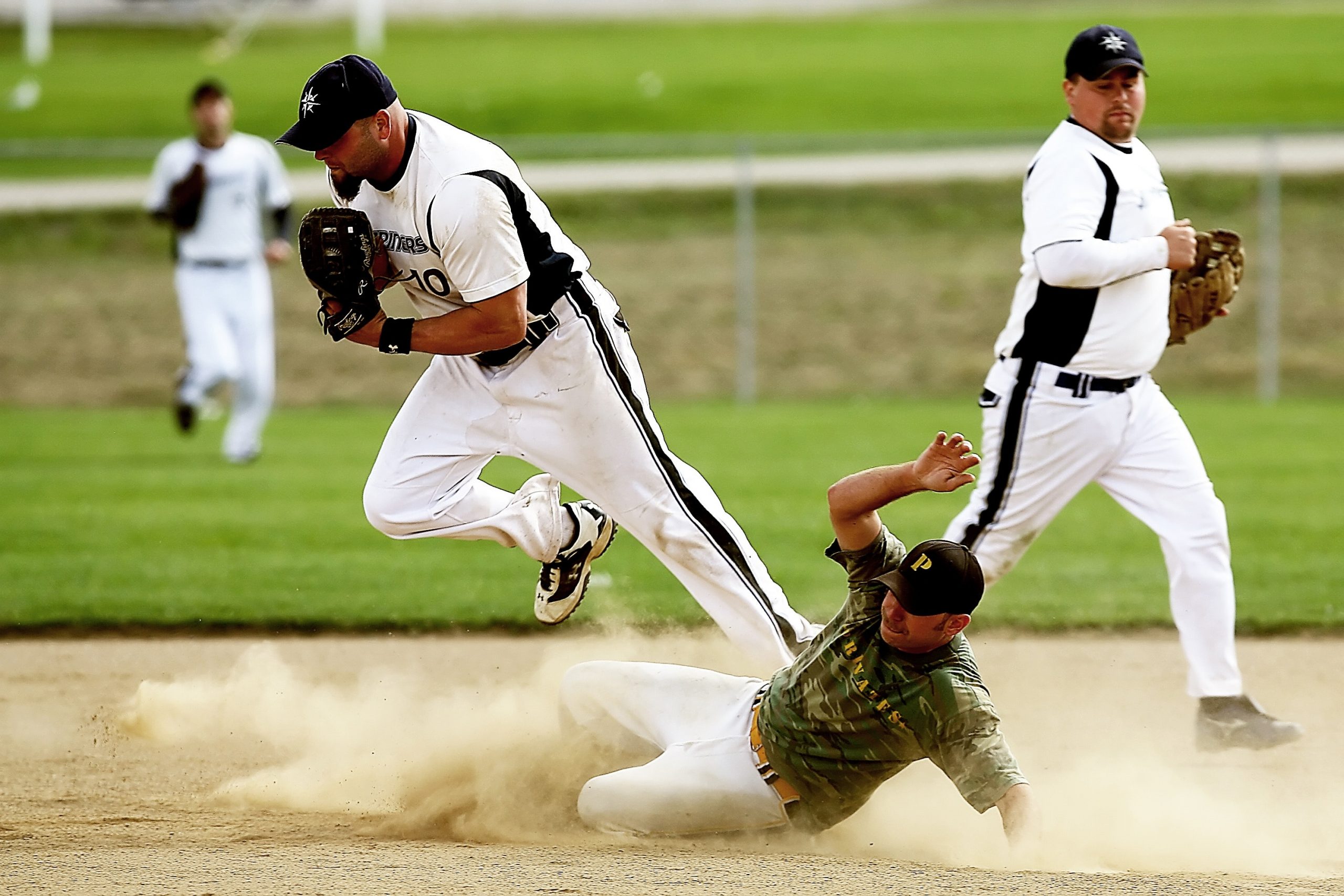 Sports event photography is a thrilling and rewarding field that combines your passion for sports with your talent for photography. It has the opportunity to be a profitable business with the right knowledge, equipment, and strategies.
In this guide, we covered everything you need to know to start making a business out of sports photography. We discussed the necessary equipment, lighting techniques, composition, post-processing, and marketing strategies to help you succeed in the industry.
Remember, the key to success in sports event photography is to continue learning and improving your skills, building your portfolio, and networking with others in the industry. With dedication and hard work, you can turn your passion for sports event photography into a profitable business.
If you found this guide helpful and informative, please share it with your friends and colleagues. Don't forget to also check out our website for more tips and resources on photography, AI art, and photo prints.
Check out our other blogs:
The 5 Best AI Art Generators
Why Choose Metal Prints using Chromaluxe?
Guide to Product Photography
Guide to Toy Photography
The Art of Editing Photos
Best Outdoor Print and Signage Options
The Best Metal Print Companies
The Printing Mediums of Wall Art
We enjoy reading your comments and insights with our posts! Should you have any questions or concerns, feel free to leave them below! -Mark