Composition in photography refers to the placement of elements in your photo. The proper use of composition leads to stunning and eye capturing scenes. On the other hand, Lack of composition makes the photo look chaotic and messy.
Experienced shutterbugs follow techniques and guidelines for composition in photography from the back of their mind. For amateur photographers, there are available tools embedded in the camera to help with composition.
Importance of Composition
Composition in photography is important because it serves as the guide for the viewer's eyes. Your composition takes control of what the viewer sees. At the same time you also are capable of directing their view point to go towards a section of the photo.
As lighting and aperture are the main pillars in photography, composition is the support that holds these together. You can hit excellent marks with lighting and the proper aperture but without a standout composition, your photo becomes confusing.
Camera Features for Composition
Oftentimes, brand new cameras and phones have camera tools turned off from the get go. Few of these tools help with composition greatly. As much as possible, turn on the following features especially if you're having trouble with composition.
Grid Lines
Grid lines help by providing lines while framing and preparing for your shot. You'll get an excellent feel of where elements in a scene appear. The grid lines are the most helpful tool with regards to composition.
Adding to this, grid lines provide multiple appearances to your framing. The most common among these is the 3×3 grid lines. This is the most helpful one because of its simplicity. It also does not block most of the scene while framing.
Tone Curve
Aside from grid lines, the tone curves also help with composition. Composition in photography also includes the use of color as one of its techniques. The variation of colors in your scene can direct a viewer to focus more on one subject than the other, thus providing excellent composition.
The tone curve expresses how light, shadows, and colors vary in the photo. For a general rule of thumb, it's best to keep this curve as balanced as possible. Adjusting the lights, changing the placement of subjects, and shooting from a different angles are the few ways of altering the tone curve.
Composition Techniques
After discussing the helpful tools and features embedded in the camera, it's time to explore the backbone of composition – its techniques. From a previous article, we brushed up on a few of these compositional techniques.
Generally when a location or scene is full of details, it becomes challenging to produce the perfect photo. Fear not, the following techniques are the most used and explored composition techniques in photography. These will surely help you get that stunning and eye capturing photo!
1. Rule of Thirds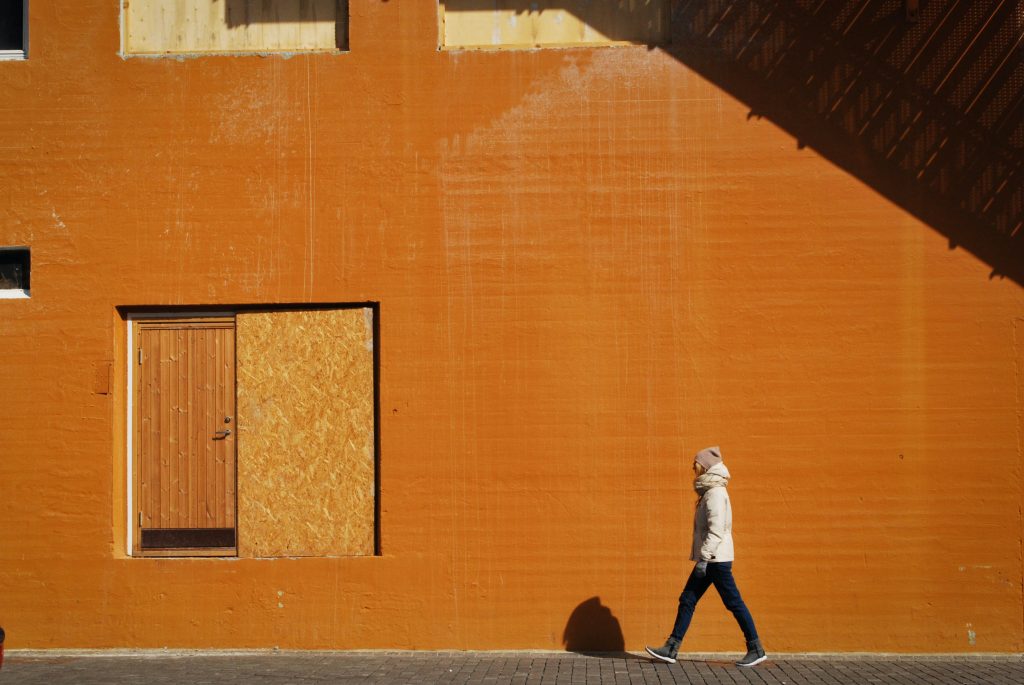 The most famous photography term there is, the Rule of Thirds. This composition technique is widely known because of its simplicity yet very provoking result. As we already know, the grid lines are divided horizontally and vertically by two lines. The rule of thirds is followed by placing your main subject in focus at the intersection of one horizontal line and one vertical line.
The rule of thirds is extremely helpful to direct the eye of the audience to gaze upon the scene then draw towards the main subject. It keeps all details of a scenery intact while providing a story accompanying the subject.
2. Leading Lines
Another helpful compositional technique that lets the photographer guide the viewer is leading lines. For locations such as streets and urban areas, leading lines are extremely useful. The abundance of lines in these structures helps with composition.
Utilization of the leading lines technique is quite simple. First, frame the scene where lines merge at one point. Next, place your subject in that intersection and voila! You already accomplished the leading lines technique.
This creates a dimension feel to your photos. The lines converging at one point directs the viewer's eyes to it. This created dimension is simple yet very stunning at the same time.
3. Color
Another addition to the simplistic composition techniques is the use of color. Create fantastic photos by the use of colors that pop out from the scene. Generally speaking, understanding of the color wheel relationships is very helpful in this regard.
In composing your photo with color, you should look for scenes where your subject stands out the most. Separate your subject from the background to create exciting photos. With a greenery background such as parks and forests, use a bright color of pink, yellow, or blue.
This makes your subject pop out instantly and thus providing excellent use of composition in photography,
4. Fill the Frame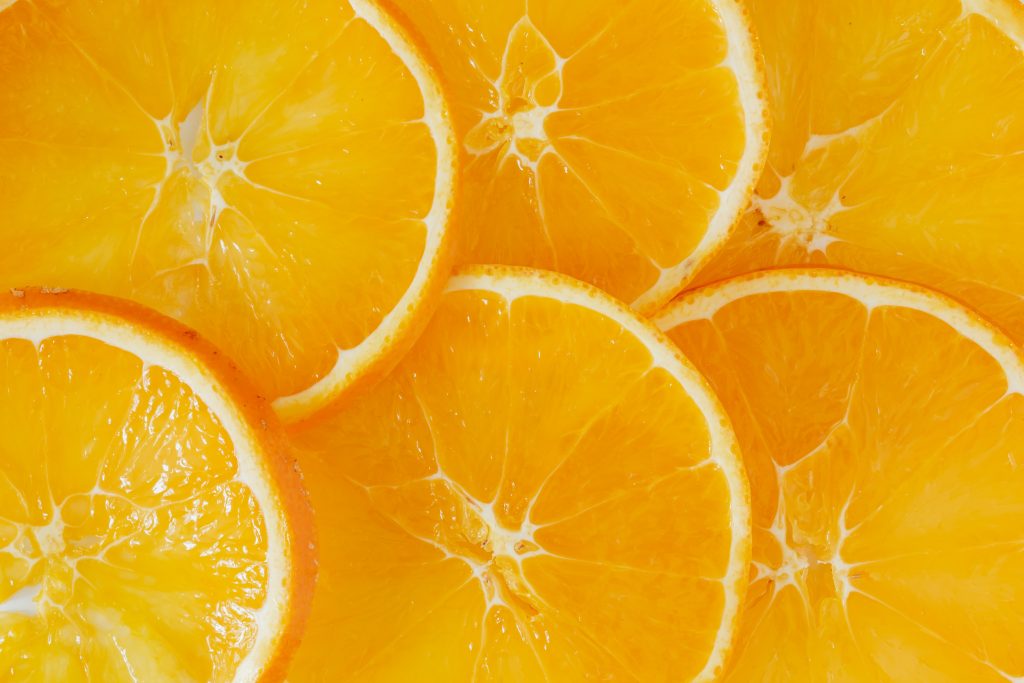 This composition technique also is simple to follow and execute. Filling the frame means leaving no negative space in your photos. This is easily done by capturing close up details of objects.
Filling the frame oftentimes produces likable patterns and distinguished features. These striking images are exceptional because of their unusual appearances. It is not everyday that you'd be able to see a photo of oranges in a closeup scene.
This composition technique is extremely useful in portraying out of the ordinary ideas and images. Use this to stand out of the crowd by bringing forward patterns and close up shots.
5. Reflections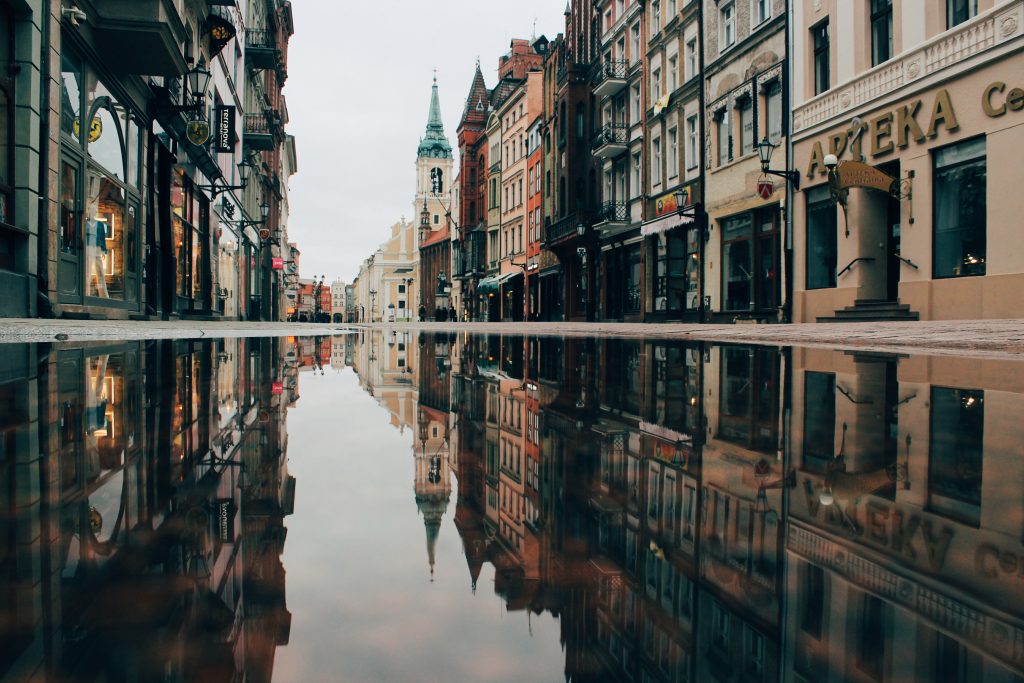 Following the trend of easy to execute composition techniques, is the use of reflections. If your scene has some reflective elements available, utilize this technique! Reflective elements include mirrors, glass, puddles, and so much more!
Apply reflections by dividing your frame in half. One half being the reflective portion and the other as the main frame. Position your camera such that all details on the main frame are intact. The reflective portion of the photo will automatically do its magic and duplicate your scene.
This provides a full frame of inverted images. This composition technique is effective in the sense that the whole frame of the photo has design elements symmetrical to each other.
6. Perspective
Using an unusual perspective provides great composition as well. Perspectives not depicted on a day to day basis provides dramatic interaction between your photos and the viewer.
The use of perspective in composition typically is done by shooting either overhead or in the opposite manner, going for a low angle. The alteration in angle when taking photos slightly distorts the elements in your photos.
Shooting from a low angle gives the illusion of making your subject and other elements appear taller than usual. On the contrary, the perspective of shooting at a higher angle gives a wider view of the horizon imitating that perspective of a bird's eye view.
More perspective composition techniques include the application of creativity. Forced perspective in composition takes illusion to a whole new level! Elements can be altered to look bigger or smaller depending on their distance from the camera.
7. Framing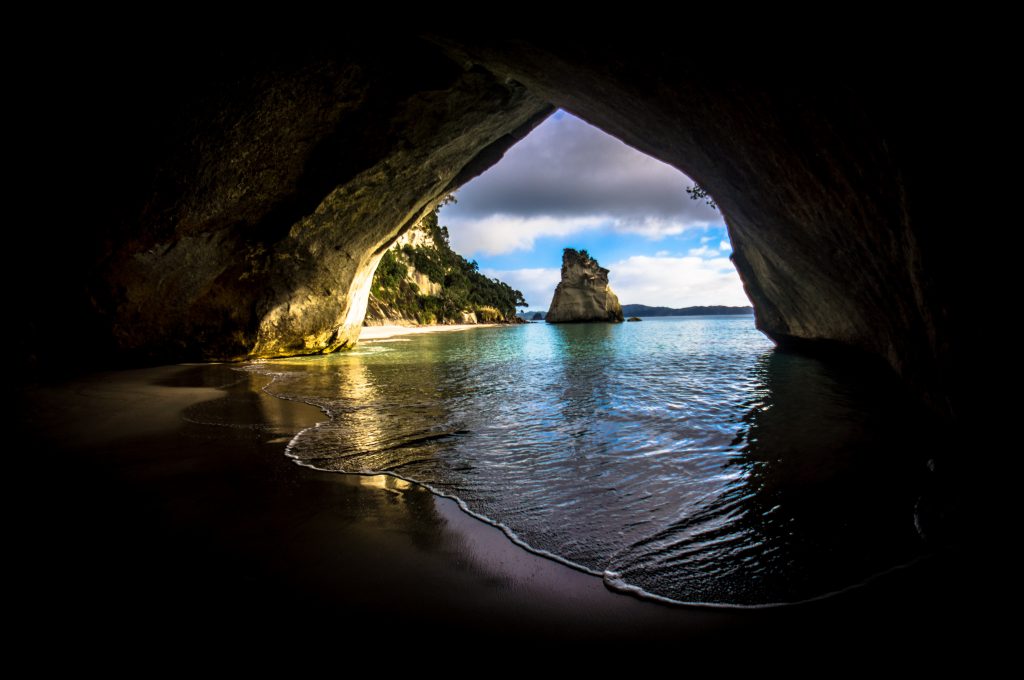 This composition technique is also known as sub-framing. From the get go, you are already framing your photo. Application of different composition techniques is already framing. Adding a new layer of elements for framing is the key idea for sub-framing.
Examples of sub-framing include using branches of trees or rock formations to act as "frames" of your main subject. These elements are placed on the outer parts of your frame and encapsulate the main subject of your photo inside.
8. Contrast
Moving forward with composition techniques, we apply photography fundamentals. Contrast is the difference between lighting, color, or tones in a photo. Application of this is useful in framing as well. Generally, contrast provides depth and separation. This technique enables you to isolate areas of your photo and make them stand out.
In landscape photography, a distinct color separation between mountains is visible. This is due to the fact that their lighting and colors are different because of their distance. It makes it easy to capture contrast in this setting because of its natural occurrence.
On the other hand, manipulating your setup to depict contrast is another story. Learn how to position your lighting to provide contrast and separation between design elements. This is an extremely challenging technique for framing but once accomplished, it provides astonishing results.
9. Symmetry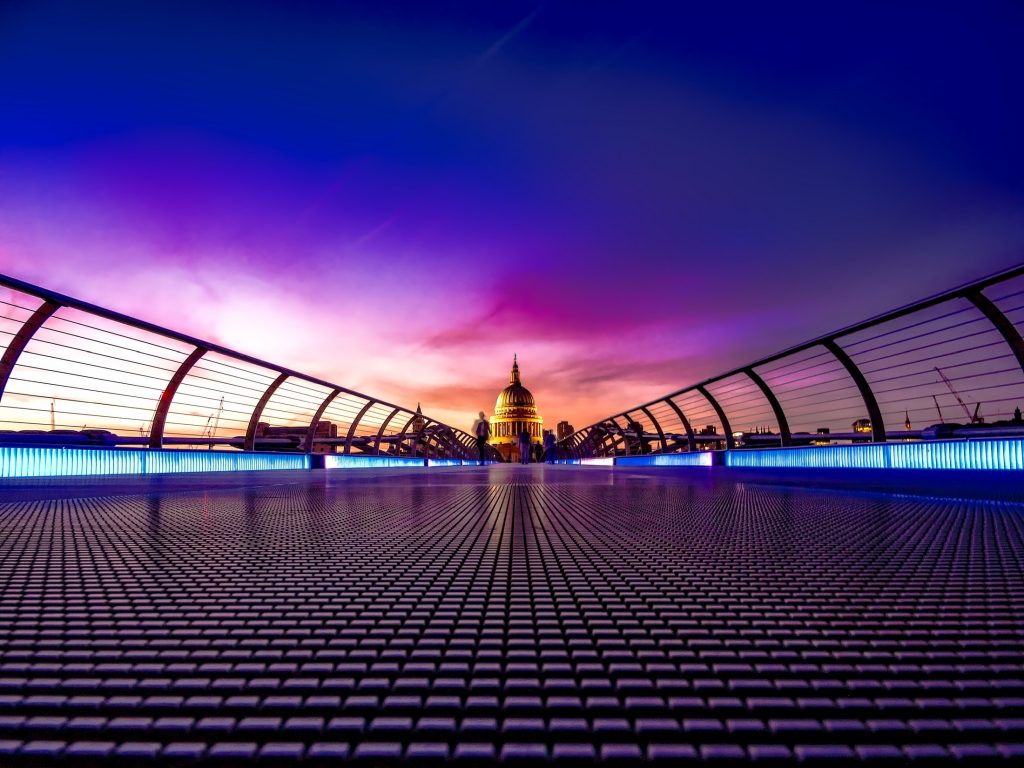 Naturally, human beings are attracted to balance. This composition technique is the epitome of balance and is naturally the most pleasing to the eye. Symmetry refers to the perfect balance between two or more sides in a photo.
This is easily achievable because of the instinct of us humans to look for symmetry. The slightest imperfection in framing already signals our brain of asymmetry. Instinctively, portray symmetry in your photos by keeping a balance between elements on both sides of your frame.
10. Depth
Composition using depth applies our knowledge of aperture. Aperture contributes to the depth of our photo. It changes how the depth of field in our photo is observed. Composition wise, you can guide your viewer's eyes to move inside the photo.
Having a foreground, middleground, and background is essential in framing. With the previous composition techniques, we frame our photo by placing elements in the corners and inside the frame. This time, we move inwards and outwards of the scene itself.
Placement of objects with varying distance from the camera provides depth. The nearest point from the camera is called the foreground. The middle ground is where we put our camera in focus. Lastly, the background is the point where it is farthest from the camera.
Depth is usually incorporated together with other composition techniques. It adds a layer to the previous techniques and thus provides more direction for the viewer. Aside from moving around the photo, their eyes can also look inwards or outwards.
Composition at Work
Like any other photography fundamentals, composition is not an easy feat. It requires tons of practice and experience as always. Like most concepts, composition is both challenging and rewarding.
You will be challenged with how you direct your subjects and elements in a frame. The rewards you reap can be seen with how much your viewer's eye is directed. Remember that in composition, you are given the steering wheel. You become capable of guiding your audience's eye where to look and when to.
Conclusion
Composition in definition is simple; as it refers to the placement of subjects and elements in your frame. It's important because it is the glue that sticks all other photography fundamentals together. Without composition, your photo depicts chaos.
Useful tools and features are available in your camera. Utilization of these results to great composition photos. The grid lines offer guides for the photographer when placing elements. The tone curves provide color data for color and contrast composition.
Most techniques for composition in photography are easy to pick up. Some are instinctively innate to us humans, while others require little knowledge. You might be putting one of these concepts into play already not knowing what they are!
Lastly, composition is a fun aspect of photography. It lets the photographer create a connection with the viewer by portraying motion, story, and mood. Composition gives the photographer authority with all the design elements in a scene. The choice of which technique to use at the right occasion comes with experience. Put these ideas to work and achieve fantastic composition in photography.