Outdoor print and signage make way for traditional advertisements. It's a testament of how printed media still plays a role in current times. With this in mind, knowing what options available for outdoor print and signages is important. A perfect balance between durability, weight, and quality is achievable with this knowledge. Are you opting for long term signages? Are you prioritizing quality above anything else? Or are you on a budget and thinking of short term use?
This article answers your questions by listing down the best outdoor print and signage options. These are printing mediums that cater to outdoor needs. Needless to say though, these options serve as beautiful indoor art too! Read on and find the best outdoor print and signage for your needs!
ChromaLuxe Outdoor Panels with Kiian Inks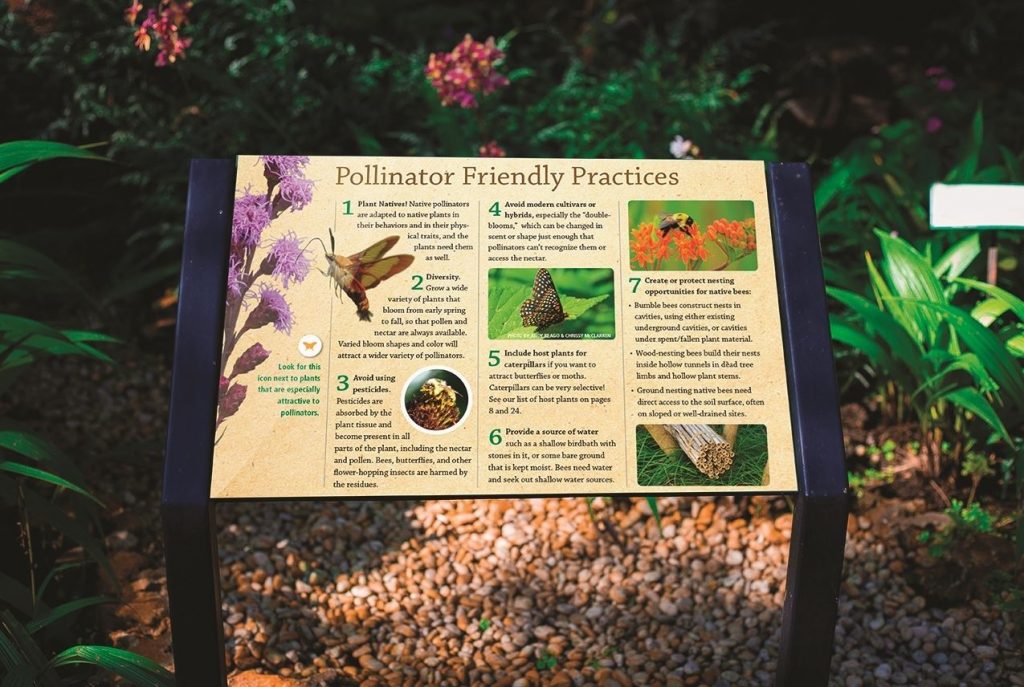 Let's start off with the most durable outdoor print and signage there is! ChromaLuxe outdoor panels stay true as the leading choice for outdoor print and signage. ChromaLuxe created a state of the art coating allowing infusion of images directly on metal. These metal prints use the method of sublimation in printing. Sublimation printing utilizes heat and pressure in transferring images directly to the surface. This ensures that each ChromaLuxe panel is protected from harmful UV rays.
Another great outcome by sublimation printing is the high-definition and vibrant colors of the prints. By utilizing this method, colors remain rich and lively. This is great for outdoor print and signage use so that anyone passing by surely gets attracted to them.
ChromaLuxe provides multiple features for consumers. They offer personalized presentations with both wall mount and easel configurations. This lets consumers determine the best way of showing off artworks for outdoor print and signage use. ChromaLuxe prints have archival quality that withstands environmental factors such as sunlight and rain. These outdoor print and signage mediums are easy to hang. They require no additional framing or mounts prior to hanging. Next, ChromaLuxe outdoor print and signage are lightweight making them easy for carrying, relocation, and display. Lastly, these prints are flame resistant because they meet ASTM standards for flame spread and smoke development making them safe for any environment.
Kiian Inks
Kiian Inks provide the best results for outdoor print and signage use. These inks are sublimation printing inks specifically for rigid metal coated substrates. The outdoor performance ratings of Kiian Inks stay consistent on a 10+ year rating. This ensures that outdoor print and signages using these inks will last a minimum of 10 years. When used for indoor display and used in less harsher conditions, they have a lifespan of 200+ years. (Reference : Kiian Technical Data Sheet)
ChromaLuxe Outdoor Panels with Epson DS Inks
Next, these outdoor prints also use ChromaLuxe mediums for printing. The only difference this has compared to the previous one is the type of ink used. This affects longevity above anything else.
ChromaLuxe outdoor print and signage with Epson DS Inks still provide personalized presentations with both wall mount and easel display options. They are still heat and water resistant proving how durable the material is. ChromaLuxe prints are always lightweight providing ease of placement and relocation.
ChromaLuxe outdoor print and signage using Epson DS Inks provide near longevity to Kiian Ink prints. They have a lifespan and longevity of 5+ years for outdoor use. This means that customers enjoy their outdoor print and signage for a minimum of 5 years. When subjected to indoor display and less harsher conditions, they have a lifespan of 100+ years.
Duraluxe Outdoor Prints
Duraluxe Outdoor Prints takes aluminum sublimation panels to the next level. Their appearance comes with high-definition colors specifically designed for withstanding years of exposure to sunlight and severe weather conditions. They combined scratch-resistance and durability of powder coating with the depth and color vibrancy of high resolution imaging. Lastly, Duraluxe offers anti-graffiti formulations for easy maintenance and protection of outdoor print and signage from vandalism.
Duraluxe prides itself as the ultimate sublimation print panels. They offer 8 finishes for their products: satin, glossy, matte, ice touch, glow in the dark, salt lake, canvas, and wallsky. These wide variety of options for finishes have different scratch resistance rating that consumers should take note of. They also provide different print appearances so choose which best fits for the job.
Satin
First, Satin is a fine texture finish with a semi-gloss luster, suitable for all types of work such as signage and photography. Duraluxe Satin has the previously mentioned anti-graffiti properties useful for both outdoor and indoor purposes. It has a superior (9/10) scratch resistance rating.
Glossy
Second, the glossy finish is ideal for high color images. This finish helps the colors pop and makes your image stand out. Duraluxe Glossy also comes with the anti-graffiti property useful again for both indoor and outdoor use. It has a good (6/10) scratch resistance rating.
Matte
Next, the matte finish is the Duraluxe recommended finish for all-around performance. It renders vivid colors and provides good results for muted colors as well. It also champions the anti-graffiti property and is good for both outdoor and indoor display. The matte finish has an excellent (8/10) scratch resistance rating.
Ice Touch
Next, the ice touch finish gives off a soft touch feel that is ideal for black and white images. It renders deep blacks that give images an archival quality found in galleries. It also comes with the anti-graffiti property mainly for indoor use. Its scratch resistance rating is excellent (8/10).
Glow In The Dark
Next, the glow in the dark finish provides photo-luminescent properties. Lighter areas of images glow for up to 8 hours. It mainly functions as indoor display pieces with a very good (7/10) scratch resistance rating.
Salt Lake
Moving on, the salt lake finish provides a unique texture with a canvas look and feel. Duraluxe recommends this finish for dramatic images for additional dramatic effect. This functions mainly for indoor displays and has an extremely superior (10/10) scratch resistance rating.
Canvas
Next, the canvas finish is also a texture finish. It has anti-graffiti properties making it suitable for outdoor and indoor use. Its scratch resistance rating is superior (9/10).
Wall Sky
Lastly, this is a specialized finish having a reflective metallic embedded into the surface. When pressed, the surface provides a glitter or sparkle effect to the print. This is useful both for outdoor and indoor purposes. It has an extremely superior (10/10) scratch resistance rating
Talking about longevity, the lifespan of Duraluxe prints stands at 5+years. Customers enjoy any of the finishes for a minimum of 5 years. For indoor use, owners enjoy theirs for 100+ years.
Coroplast Outdoor Print and Signage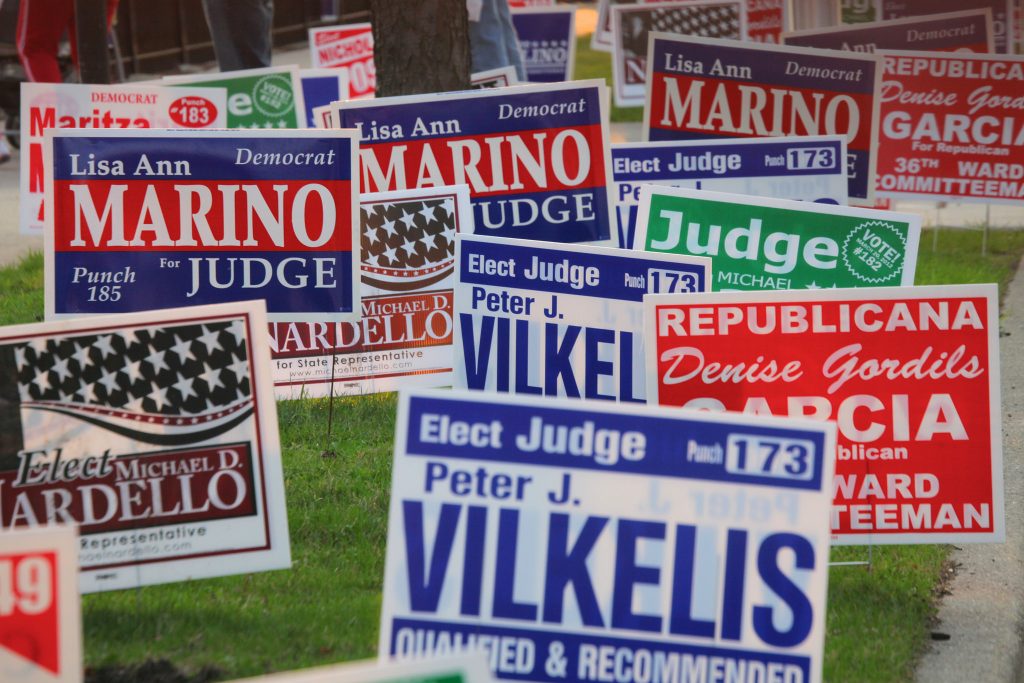 Coroplast signs are ideally suited for a wide variety of indoor and short term outdoor uses. They make use of an extremely versatile extruded twin-wall polypropylene sheet. These signs are a lightweight and cost-effective visual communications solution alternative for metal prints.
Some signage applications met by Coroplast are menu boards, special event signages, directional and information signs, indoor point-of-purchase signs, temporary and promotional signage, and tradeshows.
Coroplast has a wide variety of installation options for any use. First, there are self-supporting mounts using cardboard easels. Next are either suction cups, double-sided tapes, Velcro, or framed mounting.
Coroplast printing uses cured UV ink making colors stay vivid and bright. It's tougher than corrugated fiberboard, lighter than extruded plastic sheet, and is waterproof and stain-resistant. Coroplast sheets range from 2mm to 10mm thickness. They are electrostatically double treated by "Corona Discharge" on both sides allowing specifically formulated inks and adhesives for printing. Standard colors for graphics are white, natural, light blue, medium blue, dark blue, black, brown, and yellow. On the other hand, premium colors for graphics are red, orange, green, silver, ivory, and purple.
Lastly, the lifespan of Coroplast depends on external conditions. Displaying them as outdoor print and signage, they normally have a lifespan of one year. After this, it shows a bit of warping and discoloration. Extending their lifespan is possible with use of a matte finish. However, indoor use of coroplast yields a lifespan of 100+ years.
Bubble-X Outdoor Print and Signage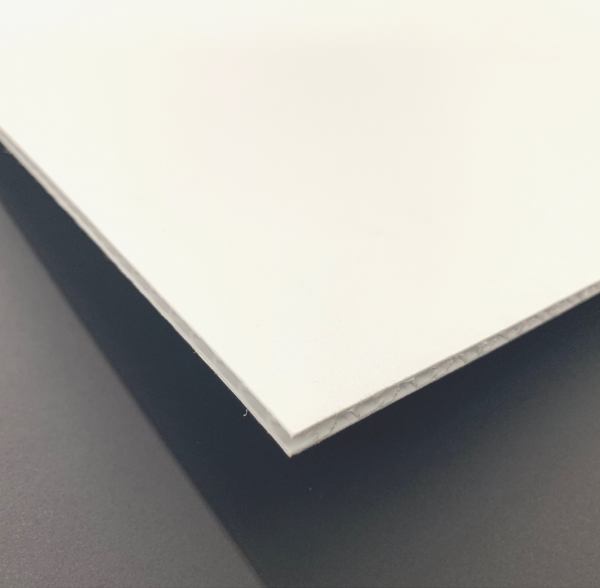 Bubble-X is a durable and long lasting alternative to fluted sheets for outdoor displays. This outdoor print and signage is a more rigid and durable alternative appropriate for extended outdoor use. The unique air bubble core produces a lightweight sheet. This also maintains toughness for reducing the need for extra bracing on outdoor displays. They come in smooth matte finish allowing customers complete design freedom. Bubble-X material is 100% recyclable polypropylene making it a sustainable and environmentally responsible choice.
Common applications of Bubble-X prints are POP Displays, signages, furniture pieces, racking and shelving, and partitions. They come in various thicknesses of 2.6 mm, 3 mm, 4 mm, 6 mm, 8 mm, and 9.5 mm. They are rigid, flat, lightweight, suitable for both indoor and outdoor use, easy to convert with common tools, and easy to print. Finishes for Bubble-X prints are drilling, routing, sawing, die cutting, or laser cutting. They offer double sided printing for maximum area coverage.
Lastly, the lifespan and longevity of Bubble-X prints vary with their use. For indoor use, they live up to 75 years before showing deterioration. For outdoor use, they normally last short term with a 1+ year lifespan.
Dibond Outdoor Print and Signage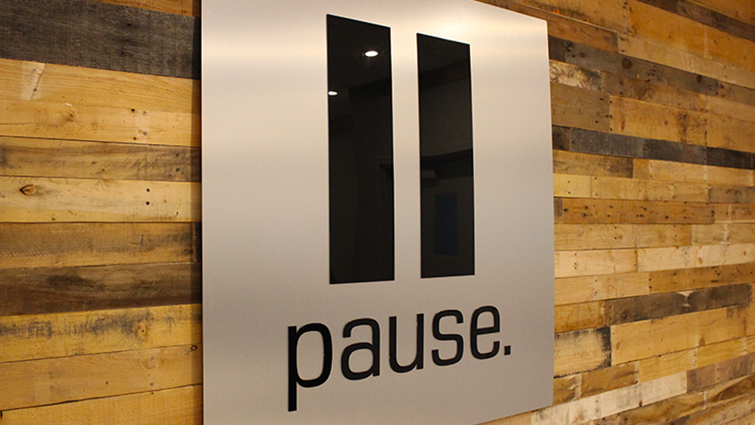 Last on this best of list are Dibond Outdoor Prints. Made out of two aluminum panels with a foam core sandwiched between them, it offers the perfect balance of strength and light weightedness. It weighs half as much as aluminum making it a solid choice for a long lasting high quality material for outdoor print and signage use.
Dibond is one of the most sturdy, lightweight, and weather resistant materials for signages. It's an excellent choice for long lasting signs. Dibond can be printed on directly with solvent-free, non toxic UV resistant inks. This makes them resistant to the harsh effects of sunlight. This material is rust proof, rot proof, water proof, and chemically resistant. The thickness of Dibond signages ranges from 2 mm to 4 mm. The strength and versatility of Dibond allows cutting of it into different shapes.
Lastly, the lifespan of Dibond outdoor print and signage vary with each use. For outdoor conditions, they have a lifespan of 5+ years. On the other hand, indoor use results in a lifespan of 10+ years.
Afterword
Above are listed the different options for outdoor print and signage. They all vary in terms of finishes, material, and lifespan. We hope that you find the best for your intended use. Thank you for reading this article. If you find this article interesting, consider checking out one of our recently published posts. A few of them showcase these AI Art Generators in extreme detail. On the other hand, if you're looking towards Photography, we also offer great articles for your inspiration. May these articles give you inspiration for your next print!
Find them here:
5 Best AI Art Generators
World Photography Day 2022
Guide to Product Photography
Guide to Toy Photography
The Art of Editing Photos