Looking for a medium to showcase your favorite photos and memories? Why not display them at your own home? Invest in home decor with wall art! Decorate and display stunning artworks and photos in your living room, bedroom, or even outside. Read about the best printing mediums for your wall art here.

This article offers all you need to know about wall art! From definitions to all the materials it's available in – we got you covered.
Wall Art
Wall Art is a printing form catered for home decoration and display. These are available in different mediums – Canvas, Mounted, Metal, Acrylic, and Wood. They prioritize longevity to serve their primary function as display pieces. Occasionally, some Wall Art forms are also displayed in museums and galleries.
Wall Art Printing Mediums
Wall Art printing mediums are Canvas, Mounted, Metal, Acrylic, and Wood prints. Each printing medium offers its own pros and cons. The focus of this section is a rundown for each medium regarding their printing process, appearance, and life span.
1. Canvas Prints
Canvas prints are images printed onto a canvas with an inkjet printer. These are often stretched and gallery-wrapped then displayed. The materials used in Canvas Prints are strong and durable fabric made of hemp, cotton, or polyester.
Printing Process :
In creating a Canvas Print, the gallery-wrapping technique is often used. The canvas is wrapped around stretcher bars and secured to a frame.
Appearance :
The gallery-wrapping technique offers a professional and elegant look. Printing on cotton polyester canvases offer more richness in hues and colors.
Life-span and Longevity :
Estimates for the lifespan of Canvas Prints amount to a whopping 60 years for colors and 100-150 years for black and white.
Check out more about Canvas Prints and The Best Canvas Printing Companies in 2022 here.
2. Mounted Prints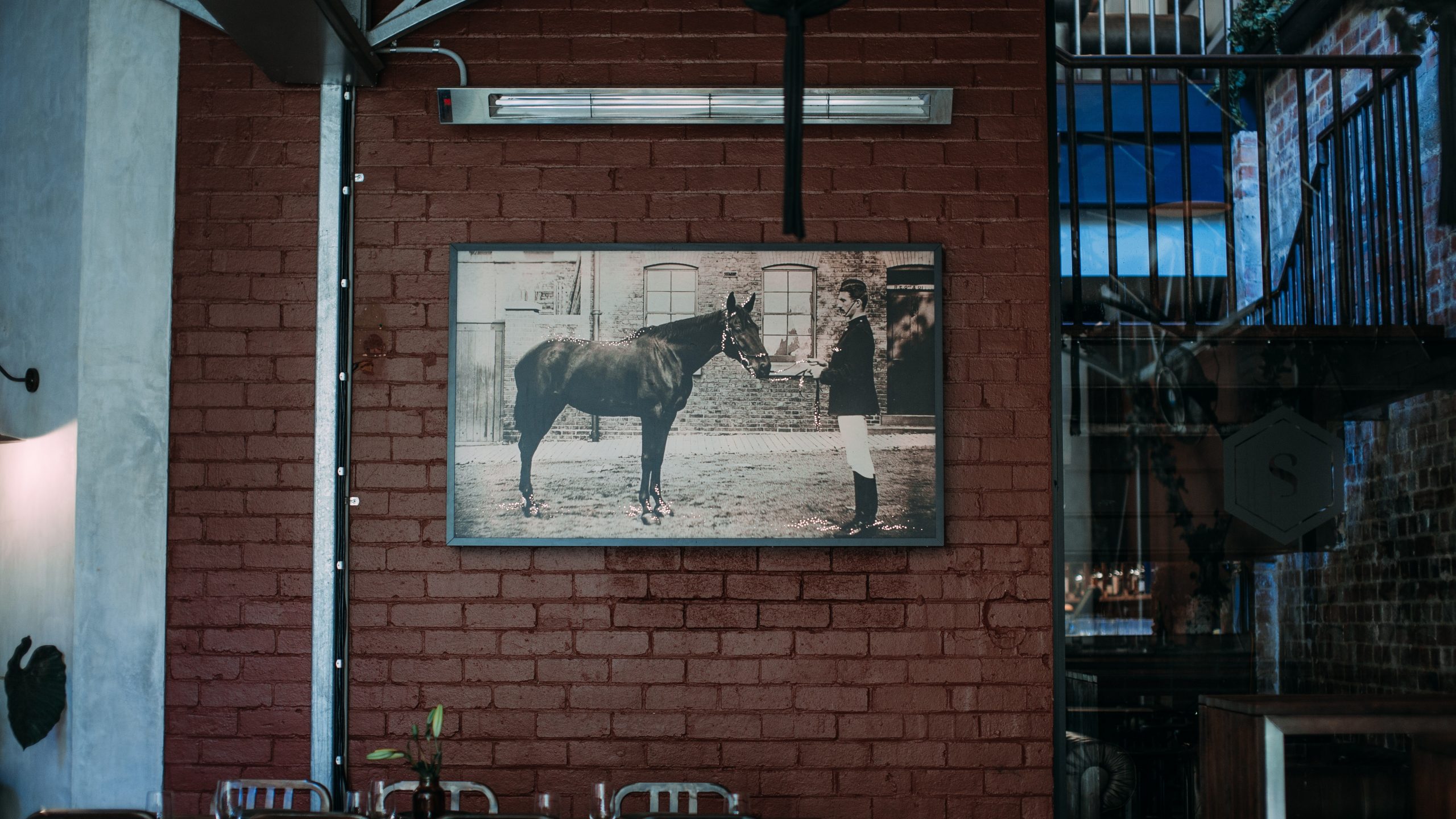 Mounted Prints are also known as framed prints. These are Wall Art that are printed onto paper for the purpose of framing. Mounted Prints usually use the color scheme of the image in connection to the color of the frame to convey coherence.
Printing Process :
In mounted prints, the paper is attached to a backing board, so it can be framed or hung on a wall.
Appearance :
The frames play an important role in the appearance of Mounted Prints. Choosing a black or white frame brings the focus to the image itself. Some use stylized frames to bring a contemporary look to the Wall Art. Take note that the color of furniture should be considered so that the display pieces are not out of place.
Life-span and Longevity :
Typically, mounted photo prints would start to fade in the 25-50 year mark. Ways to minimize fading and prolonging this wall art are available. As much as possible, avoid direct sunlight. If done, it could bring the lifespan to 100 years.
3. Metal Prints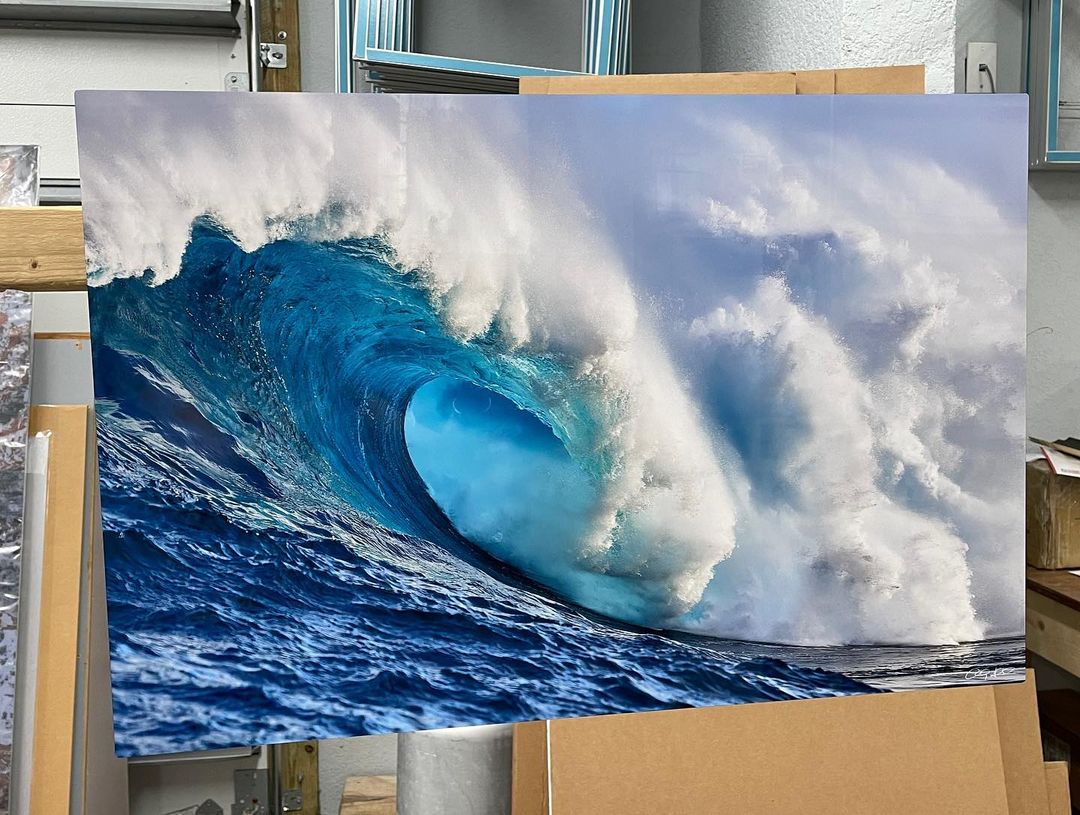 Metal Prints are modern and high definition pieces of Wall Art. These prioritize quality without compromising longevity. They are well known for being the toughest and most long lasting medium for Wall Art.
Printing Process :
Metal prints are typically printed on aluminum. These metals have a white base coat that will make any color stand out and vivid. The process uses dye sublimation – infusing the image directly to the metal's hard coating.
Appearance :
The look of metal prints vary from either a white matte or white gloss option. The white gloss brings out a more saturated and vivid look. On the other hand, the white matte brings a subtle and suppressed look.
Life-span and Longevity :
Metal prints are the most scratch and wear resistant among all printing mediums. They fare well against humidity and heat, outclassing other print mediums.
Read more about Why Metal Prints Should Be Your Go To here.
4. Acrylic Prints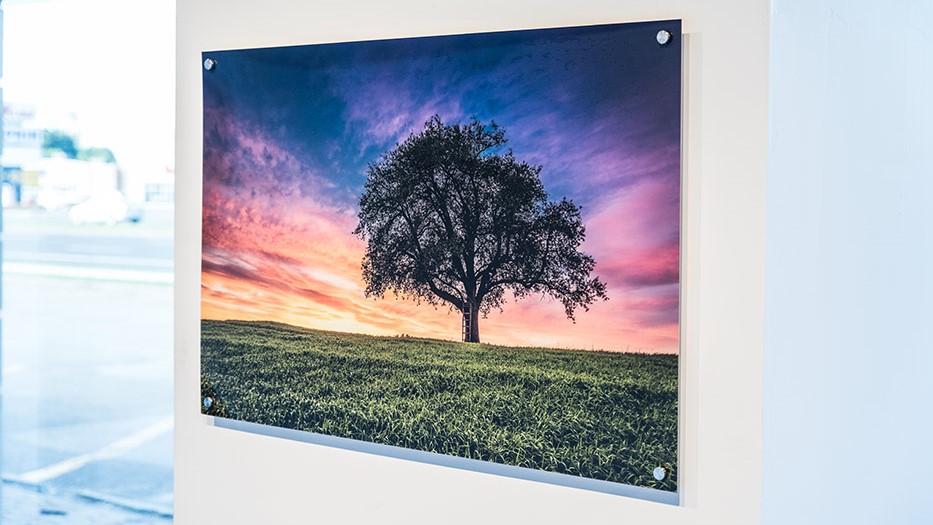 Next, Acrylic Prints are premium prints, coming at a slightly higher price point. These offer the highest image quality among all the wall art printing mediums.
Printing Process :
Acrylic Prints are printed on photo paper. The print is then pressed between either plexiglass or acrylic sheets.
Appearance :
Colors on Acrylic Prints are vivid but in different lighting conditions could cause a glare. The glare is caused by the glass sheets of this wall art.
Life-span and Longevity :
The material used in Acrylic Prints make them minimally resistant to scratch and wear. Strong scratching forces can really damage glass. They are also moisture resistant and are able to minimize the effect of wear due to light.
5. Wood Prints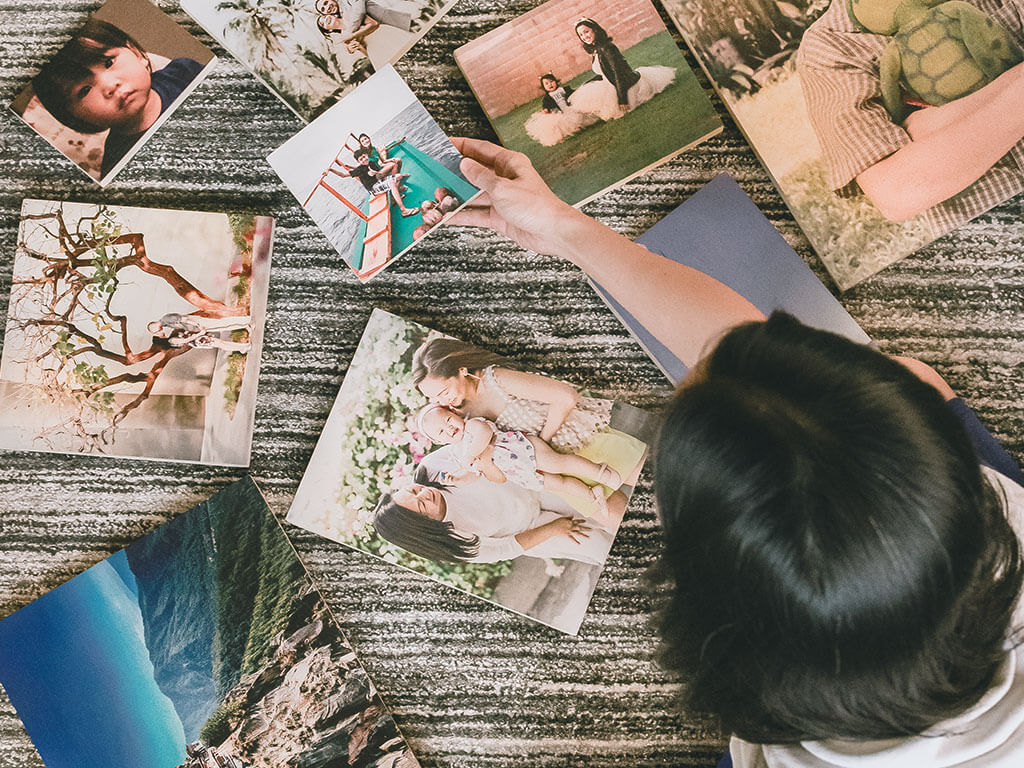 The Wood Print medium creates a unique photo style that also offers a long lifespan. No two Wood Prints are alike because of the unique grain patterns on each wood canvas. These are eye-catching pieces because of their distinct appearance. Involving nature with art is worth showcasing and displaying.
Printing Process :
Wood Prints also use the process of dye-sublimation. Colors are infused to the wood grains.
Appearance :
Wood Prints automatically are eye-catching because of their uniqueness. The most noticeable feature of this Wall Art is the wood grains. Most wood prints display a yellowish and warm hue. It affects the color of the photo but adds to the one-of-a-kind look of this piece.
Life-span and Longevity :
Wood prints are water and heat resistant thus making sure it would have long life spans. Ultraviolet light is the main cause of fading in the colors of Wood Prints. Typically, the life-span of Wood Prints run from 100+ years if preserved correctly.
Best Printing Medium
Choosing the best printing medium varies per person. It all boils down to personal preference. A person may either prioritize the visual look or the longevity of the piece. Others may consider the price point more important than other factors.
Metal Prints offer the best value for money. They are the most durable and wear resistant among all the printing mediums. Metal Prints also provide great value for color with the option of a white gloss base. The image quality provided by Metal Prints compare closely to Acrylic Prints, the standard for highest print quality.
Canvas Prints also provide great value for money. They are easy to display, being frameless. Also, a great selling point for this wall art is the market. There's a huge market available for Canvas Printing. Learn more here.
Acrylic Prints provide the highest photo print quality but come at a higher price. Mounted Prints on the other hand are the cheapest but note that the frame choice is really important. Lastly, Wood Prints provide the most unique type of finish among these printing mediums. They offer a unique take on wall display pieces and definitely will spark up conversations!