Long exposure photography is a unique and creative way of capturing the beauty and mystery of the world around us. It involves capturing light over a long period of time, usually in fractions of a second, to create unique and ethereal images. This is a magical type of photography that is fun and very rewarding.
This photography technique can be used by both amateur and professional photographers alike to capture motion, add a sense of surrealism, and create dream-like images. In this blog post, we will discuss various tips and tricks for both amateur and professional photographers in order to take stunning long exposure photos.
The Technical Side of Long Exposure Photography
Starting off, this photography technique requires the right gear and equipment. The essential gear includes a camera, lens, and a tripod. Some additional gear you could explore include remote shutter, neutral density filter, and color gels.
Next, we always stress the importance of understanding the exposure triangle. It is always highly important to understand the relationship between aperture, ISO, and shutter speed. One, aperture sets the amount of light coming in. Two, ISO sets the sensitivity to light. And lastly, shutter speed determines how long the shutter stays open. Having a full grasp of this is a major requirement for long exposures. Since you're shooting with long shutter speeds, the ISO and aperture compensates.
Additionally, camera stabilization is important when taking long exposure photos. This removes blur and keeps your photos sharp and clean. This is achievable with the use of a tripod or other stabilizing devices. Furthermore, a remote shutter release reduces the camera shake even further. Still not enough? Using manual focus in your camera reduces any autofocus errors thus increasing camera stabilization.
Lastly, look into manipulating light and adding color to your photos. This adds an artistic element to your photos which we'll talk about in a minute! Using filters and color gels achieves these results. Neutral density filters reduce the amount of light entering your camera. On the other hand, color gels add color to your images.
The Artistic Side of Long Exposure Photography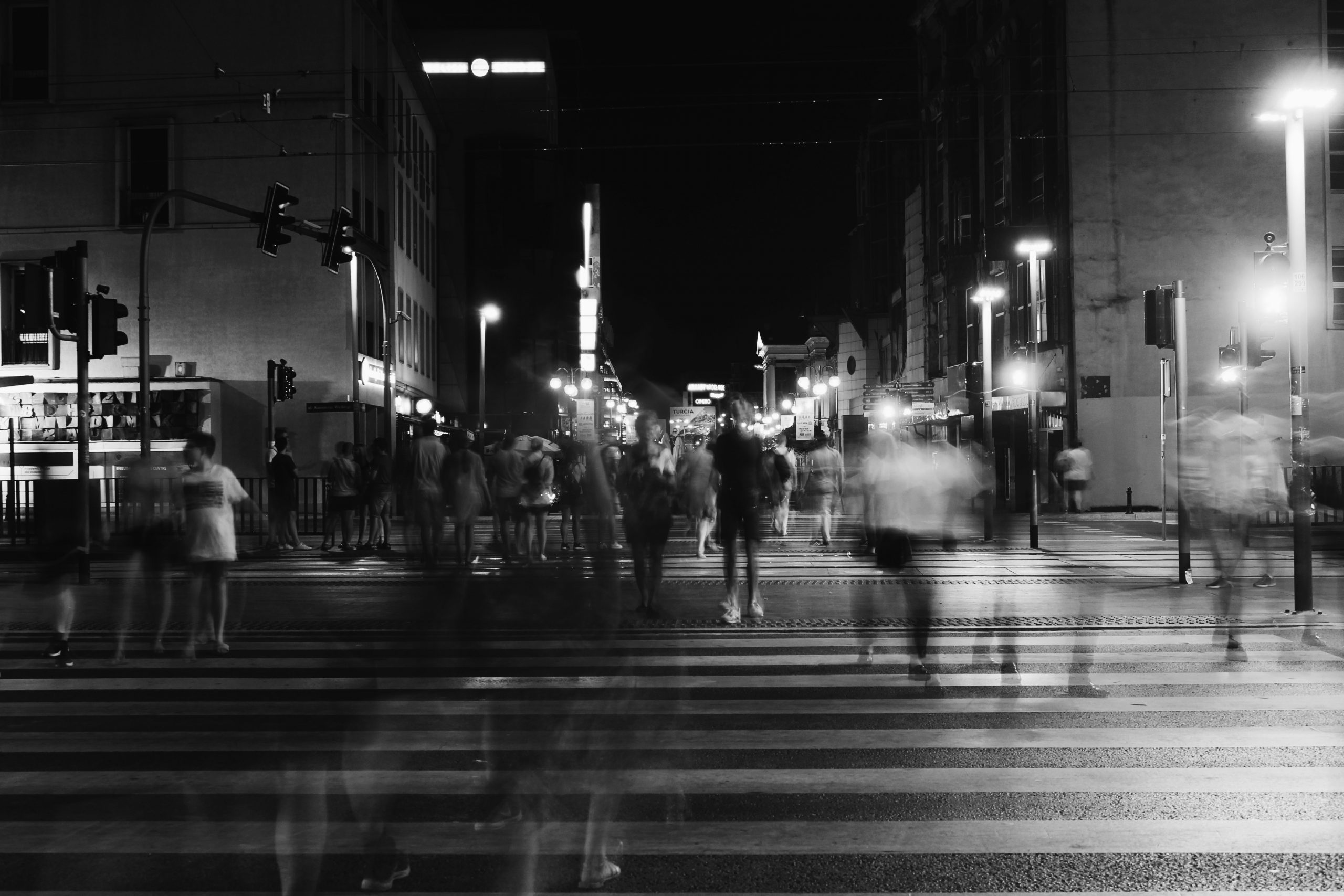 After talking about its technical side, let's explore the wonders of the artistic side of long exposures! There are a lot of creative things achievable with long exposure photography. The most interesting ones include blurring moving objects, creating star trails and light trails, captivating night skies, and capturing light painting. Next, there are different types of long exposure shots such as landscape, cityscape, water, and star trails. These are only achievable by utilizing long exposure techniques.
Landscape
One of the most common and spectacular examples of long exposure in landscape photography is the use of it in waterfalls. When using a slow shutter speed, the water appears as a smooth and silky flow, giving the impression of a dreamy and peaceful scene.
Cityscape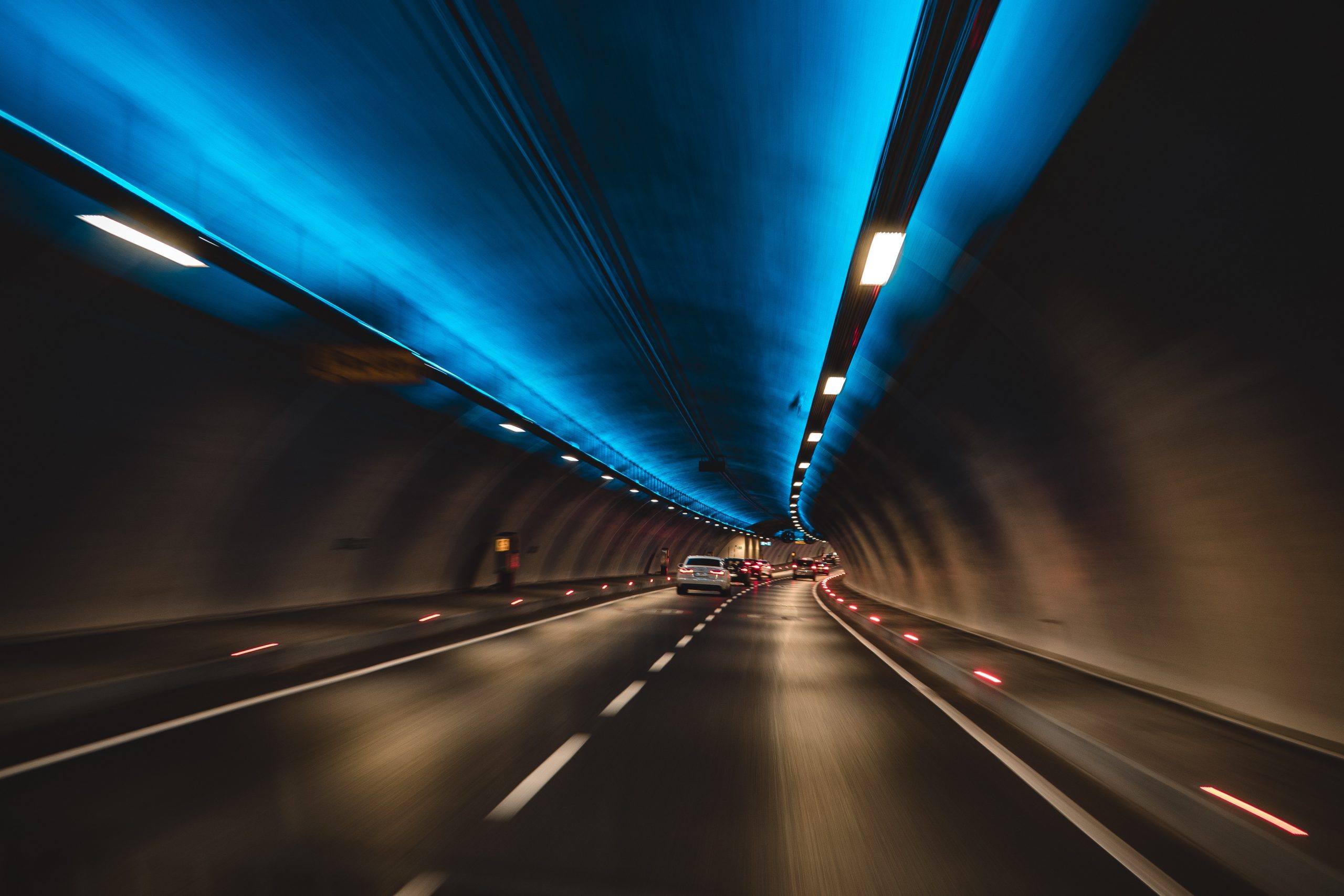 Long exposures can also be used in urban environments to capture the movement of people, cars and other elements. This can result in beautiful and dynamic images that convey a sense of the hustle and bustle of city life. With long exposure photography, you can achieve a good balance between the stationary elements of the cityscape and the moving elements.
Water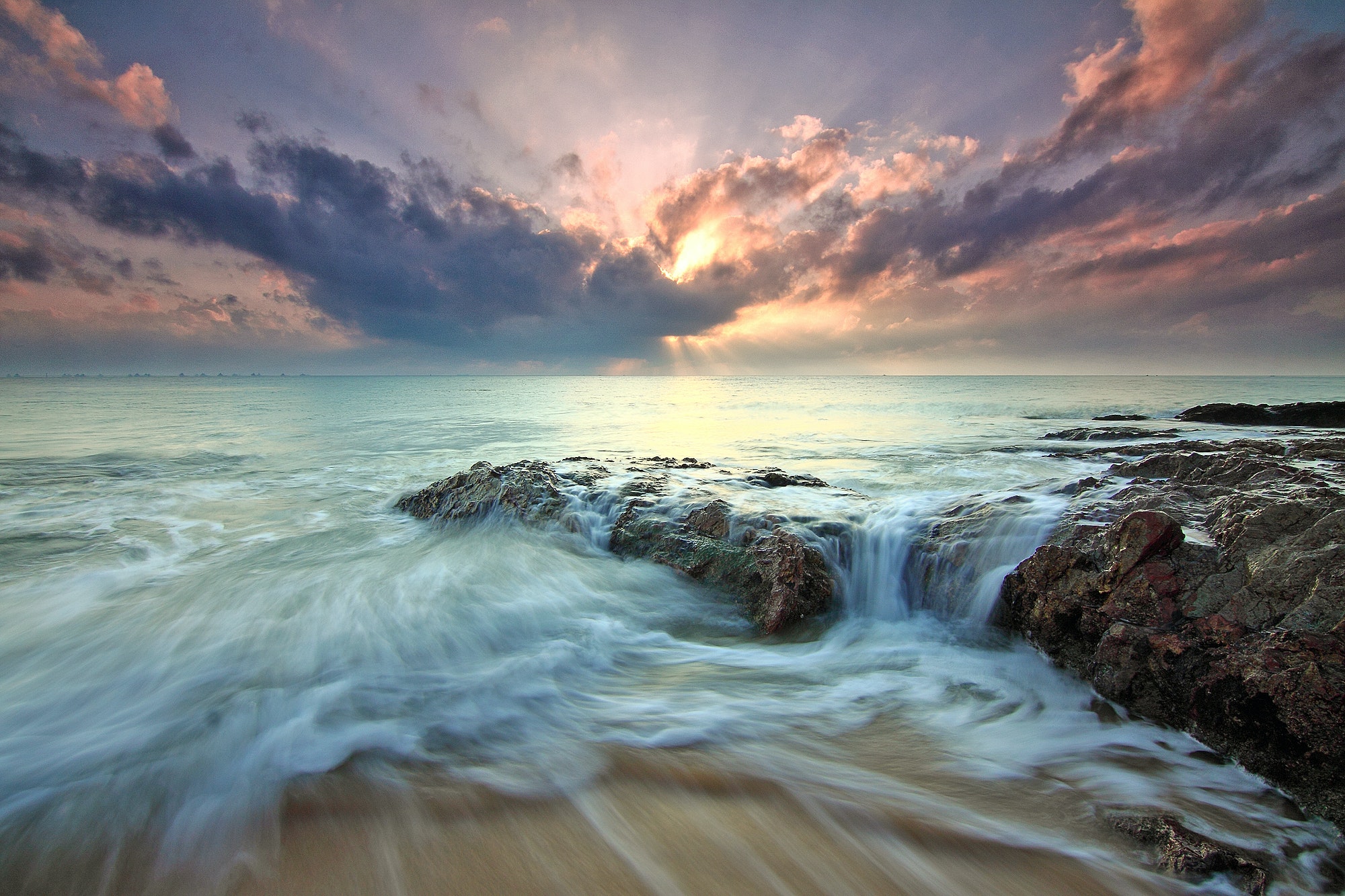 Long exposures can be used to capture the movement of water in a way that creates a smooth and silky appearance. Whether it's a river, waterfall or the ocean, the long exposure allows you to show the water in a dreamlike state, creating a peaceful and serene atmosphere.
Star Trails
Capture the movement of the stars as they appear to rotate around the North Star. This can result in beautiful and mesmerizing images that show the stars in a new and unique way. A dark location is essential for this type of shot.
Mistakes to Avoid
When first starting with long exposure photography, beware of the common mistakes committed when using this technique. These small mistakes affect your output greatly thus damaging the quality of your photos.
Not Paying Attention To Camera Stabilization
Long exposure photography requires the camera to be still for an extended period of time. It is essential to utilize a tripod for this. Without a tripod, the slightest movement results in drastic blurs in the final image.
In order to avoid camera shake and blur in your images, use a tripod or other stabilizing device. Additional measures include using a remote shutter release, using mirror lock-up if available on your camera, and increasing your ISO if needed for faster shutter speed.
Not Being Patient
Long exposures take a lot of time to set up and capture. Be patient and trust the process. The truth is, not every single shot will be magical. Especially with this technique, it takes time and practice in achieving full mastery.
Not Checking The Composition
Once you press the shutter button, you're all set for a period of time. You just have to wait and see how the final output looks like. This means that the first thing you should check before pressing the shutter is the composition. Make sure that everything is perfect composition-wise. This leaves you just adjusting your camera settings for your next couple of shots.
Overexposure and Underexposure
Overexposure and underexposure can also be avoided by using spot metering or manual metering mode; bracketing (taking multiple shots at different exposures) can also be used. Lens flare and other unwanted artifacts can be avoided by using lens hoods when available. Additionally, using manual focusing instead of autofocus and avoiding shooting directly into bright lights minimizes lens flare as well.
Tips and Tricks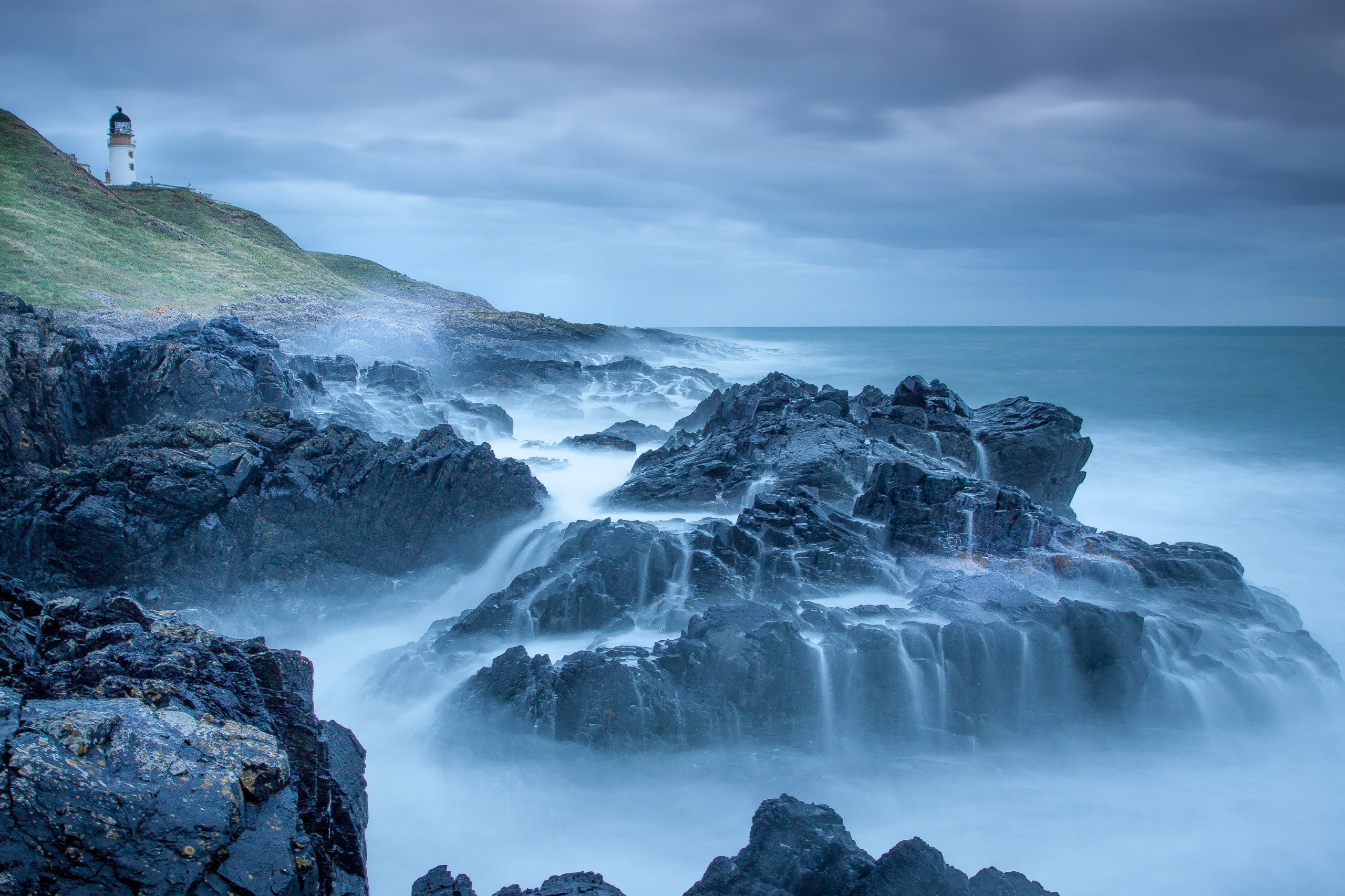 Composition is key in all forms of photography. Add more magic to your long exposure photos by composing them thoughtfully and creatively. Take time setting up and framing your scene. Do not rely on the technique to provide magical and stunning results. The following are tips and tricks for creating surreal and magical long exposure photos.
Planning and Preparation
In order to take stunning long exposure photos it is important to find great locations for potential compositions. Do some research for places nearby that are possible spots for photography. Choose between urban and landscape settings and visualize the outputs you desire. Do this both online and personally. Online research shows you photos captured by others which gives you a sense of what to expect. On the other hand, personally visiting these places gives you first hand experience and fills your imagination and creativity more.
Depth and Interest
Create a story for your audience and give them something to look at. Use various elements for your foreground. A foreground adds depth and interest to your images making them more magical. Some common elements in long exposures include trees, rocks, buildings, lamp posts, and many more.
Utilize different composition techniques such as leading lines and the rule of thirds. You can never go wrong with proven and tested composition techniques. These add more depth and interest in your images!
Weather
Taking advantage of weather conditions for long exposure shots help create stunning images. Foggy mornings provide an eerie and neutral feel while sunsets and sunrises give joyful and colored skies. Moreover, star trails on clear nights create a celestial look. All of these help create stunning images.
Bonus Tips and Tricks
Creative techniques such as zoom burst, panning, and in-camera multiple exposures also adds an extra layer of interest in your images. Additionally, flashlights or other light sources add an interesting element to long exposures. Color gels on the other hand are useful in adding color to your images as well.
Post-processing techniques are always essential for enhancing any type of images. Editing software such as Adobe Lightroom or Photoshop is useful in enhancing contrast, color saturation, and other elements.
Advanced Techniques
Hungry for more? Check out some advanced techniques possible when taking long exposure shots. The following are the top techniques to try out for advanced long exposure photography.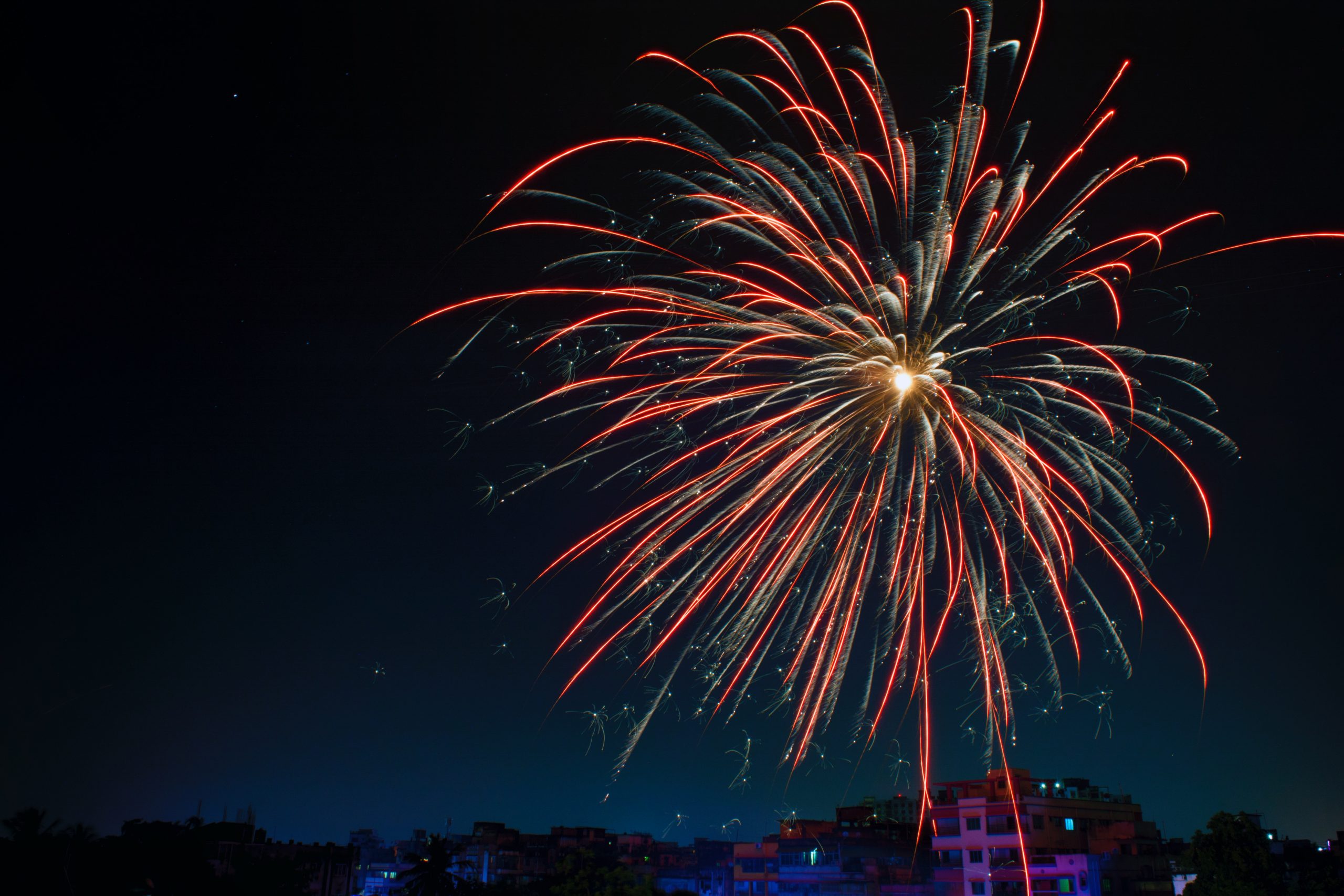 High Dynamic Range Photography
HDR photography is a technique that allows photographers to capture a greater range of tonal detail in an image. HDR images are created by combining multiple photographs taken at different exposures into a single image.
Image Stacking
This technique is useful for increasing sharpness and reducing noise in an image. Image stacking involves taking multiple photographs of the same scene, and then using specialized software to align and combine the images.
Motion Blur
This creative technique conveys a sense of motion in an image. This technique provides dynamic and visually interesting images. However, it can be challenging to master because it requires the photographer to control the amount and direction of the blur.
Fireworks and Lightning
By using a slow shutter speed, the photographer can capture the movement of these subjects as they appear in the image. This results in beautiful and dramatic images that show the movement of the subject in an interesting and unique way.
Composites
Combining multiple images is useful in achieving magical and surreal results. This includes creating composite images by combining multiple images into a single image. Additionally, this also includes creating a panorama by stitching together multiple images. A panorama creates a wider field of view making it more appealing to look at. Conclusively, this technique creates surreal and imaginative images. Capture a scene in a way that would not be possible with a single image through composites.
Conclusion
In conclusion, long exposure photography is a creative technique that can be used by amateur and professional photographers alike to create stunning images with motion blur, dream-like effects, and more. Various camera settings such as aperture, ISO, and shutter speed must be taken into consideration when taking long exposures as well as techniques such as image stacking and image blending.
Moreover, creative techniques such as zoom burst, panning, in-camera multiple exposures, light sources and color gels can add an extra layer of interest in your images. More advanced techniques such as high dynamic range photography, image stacking, sharpness and noise reduction are also possible with long exposures.
We encourage you to share your own long exposure photos with us by tagging us on social media with #PhotogpediaLongExposure so we can see your amazing work! If you have any questions about long exposure photography or any tips you'd like to share with our readers please leave them in the comments section below!
Check out our other blogs:
The 5 Best AI Art Generators
Why Choose Metal Prints using Chromaluxe?
Guide to Product Photography
Guide to Toy Photography
The Art of Editing Photos
Best Outdoor Print and Signage Options
The Best Metal Print Companies
The Printing Mediums of Wall Art
We enjoy reading your comments and insights with our posts! Should you have any questions or concerns, feel free to leave them below! -Mark