Street photography is a unique genre that captures the beauty of everyday life. Street photographers document the world around them. They observe the hustle and bustle of the city while searching for meaningful moments within it. Street photography is an incredible way to explore the world and capture meaningful stories. With the right tips and techniques, it surely is an incredibly rewarding experience.
Introduction
Street photography is a unique genre of photography that focuses on capturing everyday life. It is not limited to any particular type of subject matter, but instead focuses on telling stories about the people, places, and events that make up everyday life. It is an incredibly powerful way to capture the beauty of everyday life and express one's own creativity.
The benefits of street photography are numerous. It allows photographers to explore their creativity by capturing candid moments in public places. It can also help to capture genuine emotions and tell powerful stories about everyday life. In addition, street photography also provides an excellent opportunity for photographers to learn more about composition techniques and hone their skills as photographers.
Street Photography Tips and Techniques
When it comes to street photography, there are several tips and techniques that can help photographers to capture meaningful moments. These include composition, photography styles, themes, and general rules to follow. As always, apply photography fundamentals no matter what your subject is. The basics always result in beautiful images.
1. Street Photography Composition
Composition in photography refers to the placement of elements in your photo. The proper use of composition leads to stunning and eye capturing scenes. On the other hand, Lack of composition makes the photo look chaotic and messy. Composition techniques such as the rule of thirds, leading lines, framing and negative space can help create dynamic images that draw the viewer in.
Rule of Thirds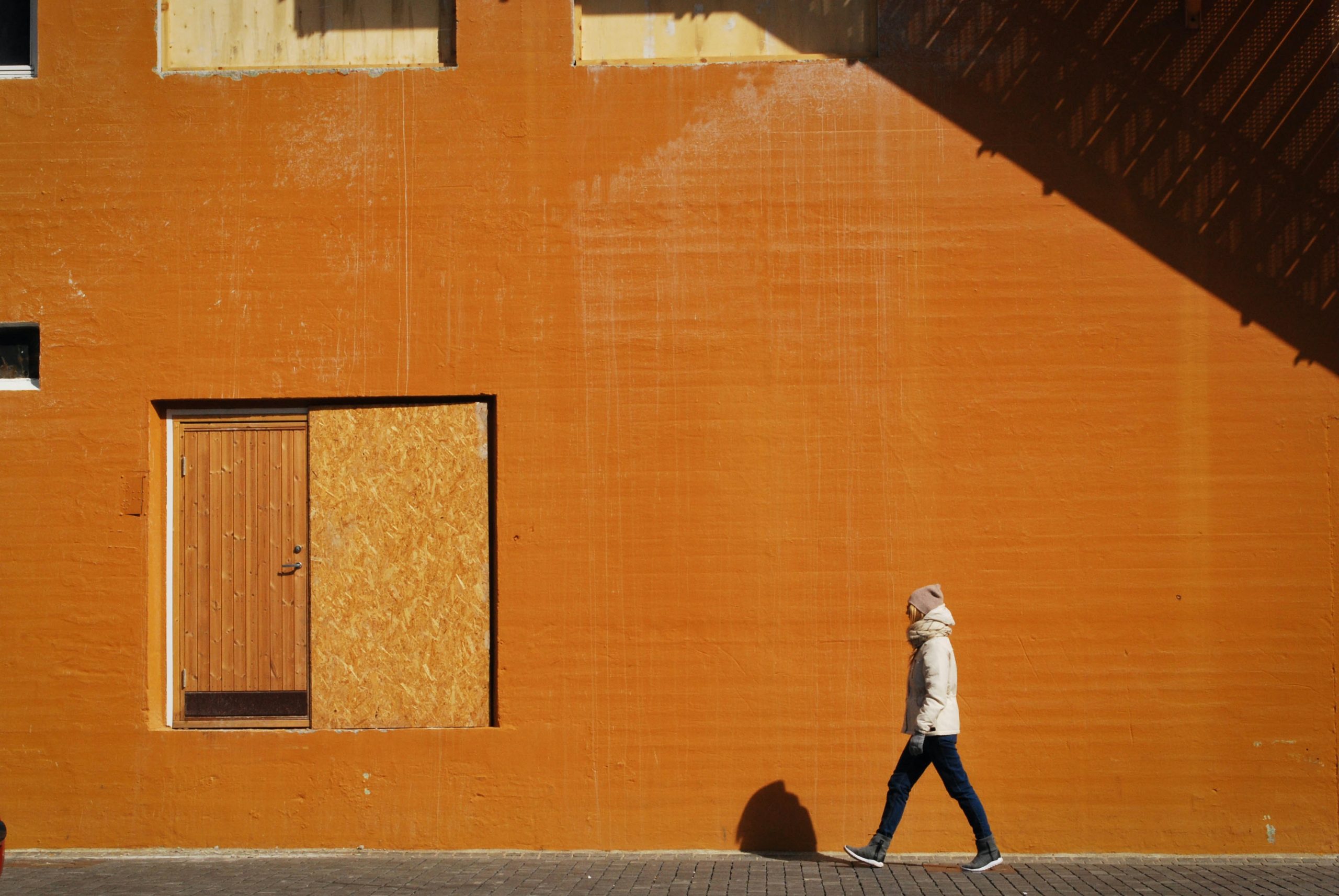 The rule of thirds is a basic principle of photography that suggests that an image can be divided into nine equal parts by two horizontal lines and two vertical lines. Generally, place points of interest along these lines, or at the intersections of them. Your photo will be more balanced and will have more visual interest. It keeps all details of a scenery intact while providing a story accompanying the subject.
Leading Lines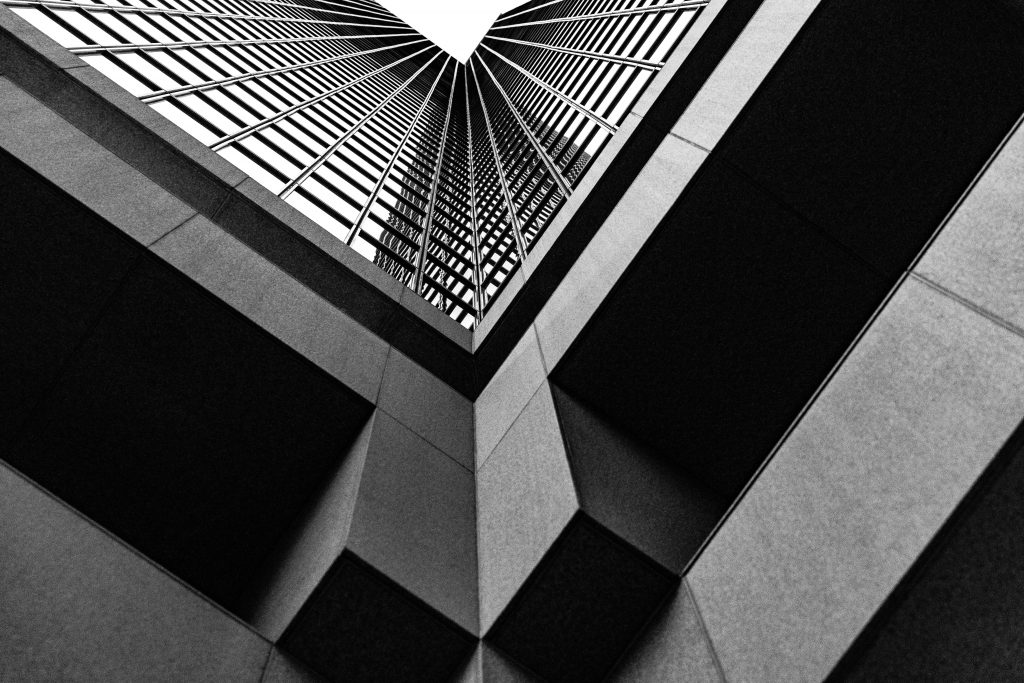 Leading lines are lines within an image that lead the viewer's eye towards the main subject or a particular point of interest. These lines are formed by natural elements in the scene, such as roads, pathways, fences, or the edges of buildings. Leading lines can be a powerful compositional tool because they help guide the viewer's eye through the image and create a sense of depth and movement.
This creates a dimension feel to your photos. The lines converging at one point directs the viewer's eyes to it. This created dimension is simple yet very stunning at the same time.
Framing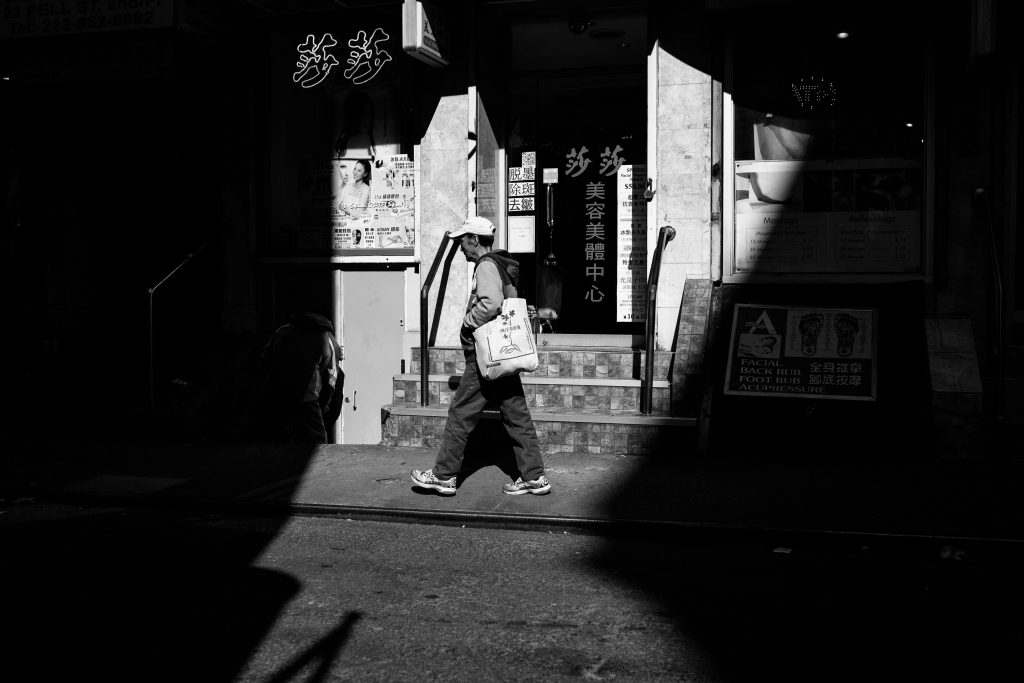 Framing refers to the use of elements within the photograph, such as trees or doorways, to frame the main subject. This technique helps to draw the viewer's attention to the subject and can add depth and interest to the image.
Negative Space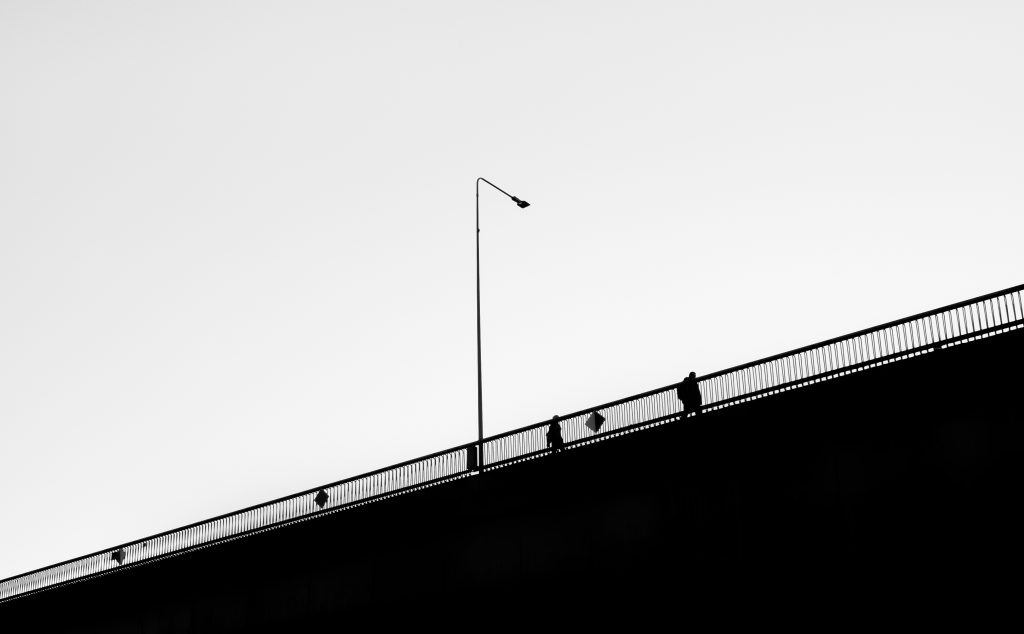 Lastly, Negative space refers to the areas around and between the main subject(s) of an image. This can be used to draw attention to the subject by providing a contrasting background, or it can be used to create a sense of balance in the composition.
2. Candid Photography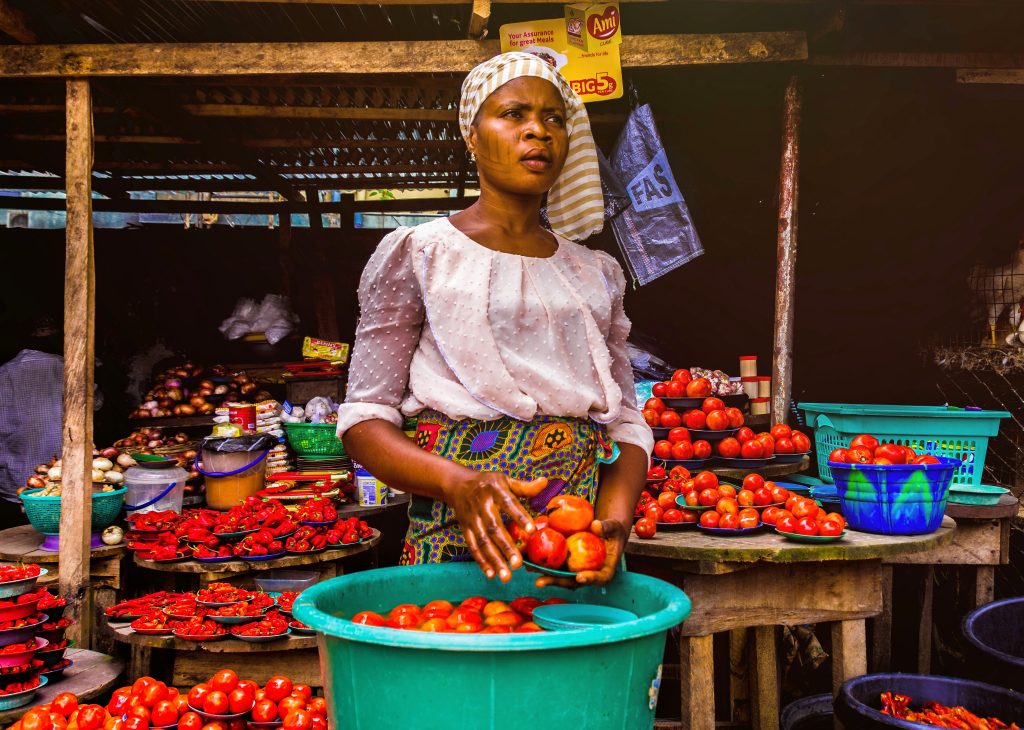 Candid photography is also an important aspect of street photography, as it allows photographers to capture genuine moments and emotions without disrupting the scene. In Street Photography, the candid style is most visible. People make great subjects to photograph in scenarios where they are themselves. Here, the principal idea for candid photography is given light.
3. Documentary Photography
Documentary photography is another important aspect of street photography, as it helps to capture stories and emotions within an image. This type of street photography captures real-life events, people, and places. The main goal of documentary photography is to present subjects without biases and let the photos do the talking.
4. Themes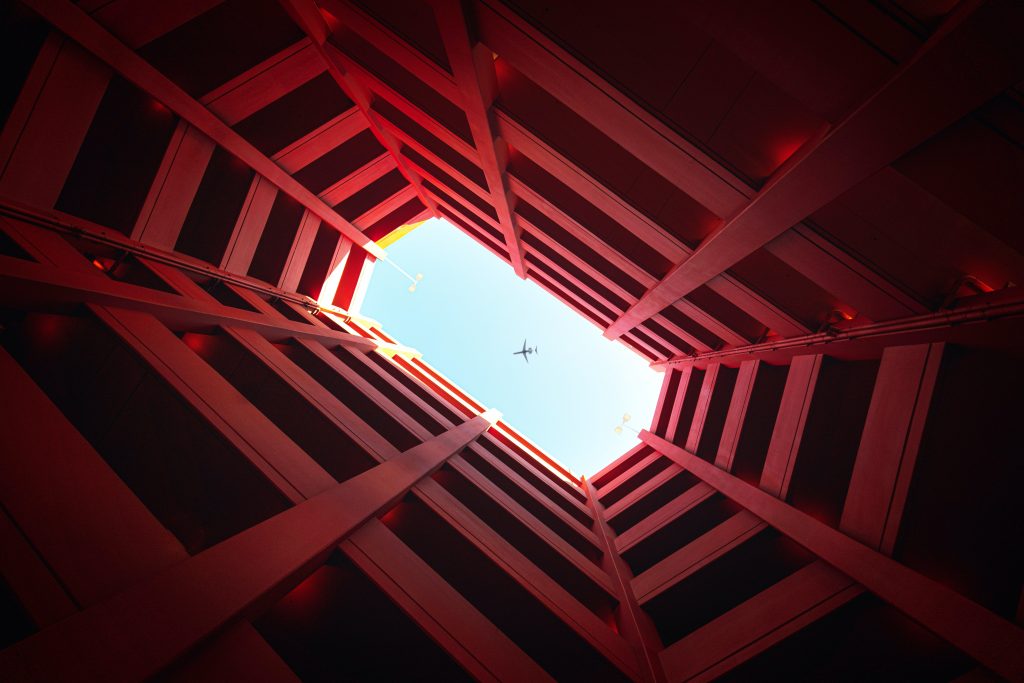 In addition, street photographers should also be mindful of the themes they choose to explore. Monochrome, street art, and abstracts are all popular street photography themes that can help create powerful images. 
Monochrome
Black and White is dominant in street photography because it brings the focus not only to the subject's appearance but also their emotion. It creates an emotional depth in the photo that people around the world surely appreciate. You can never go wrong with a black and white scene or portrait!
Street Art
Famous forms of street art include graffiti, murals, and stickers. These elements provide information as well as the culture of a certain place. Focusing on street art elements requires you to find the unusual. These elements are not given a lot of attention. By capturing them in photos, you give them a chance to be in the spotlight.
Abstract
Finding elements where there are none is the main goal of Abstract Photography. This niche explores the capture of various designs and patterns to serve as symbols for emotions. Similar to abstract painting, these are great mediums to stir up conversations and discussions of what they mean personally to each person.
5. Storytelling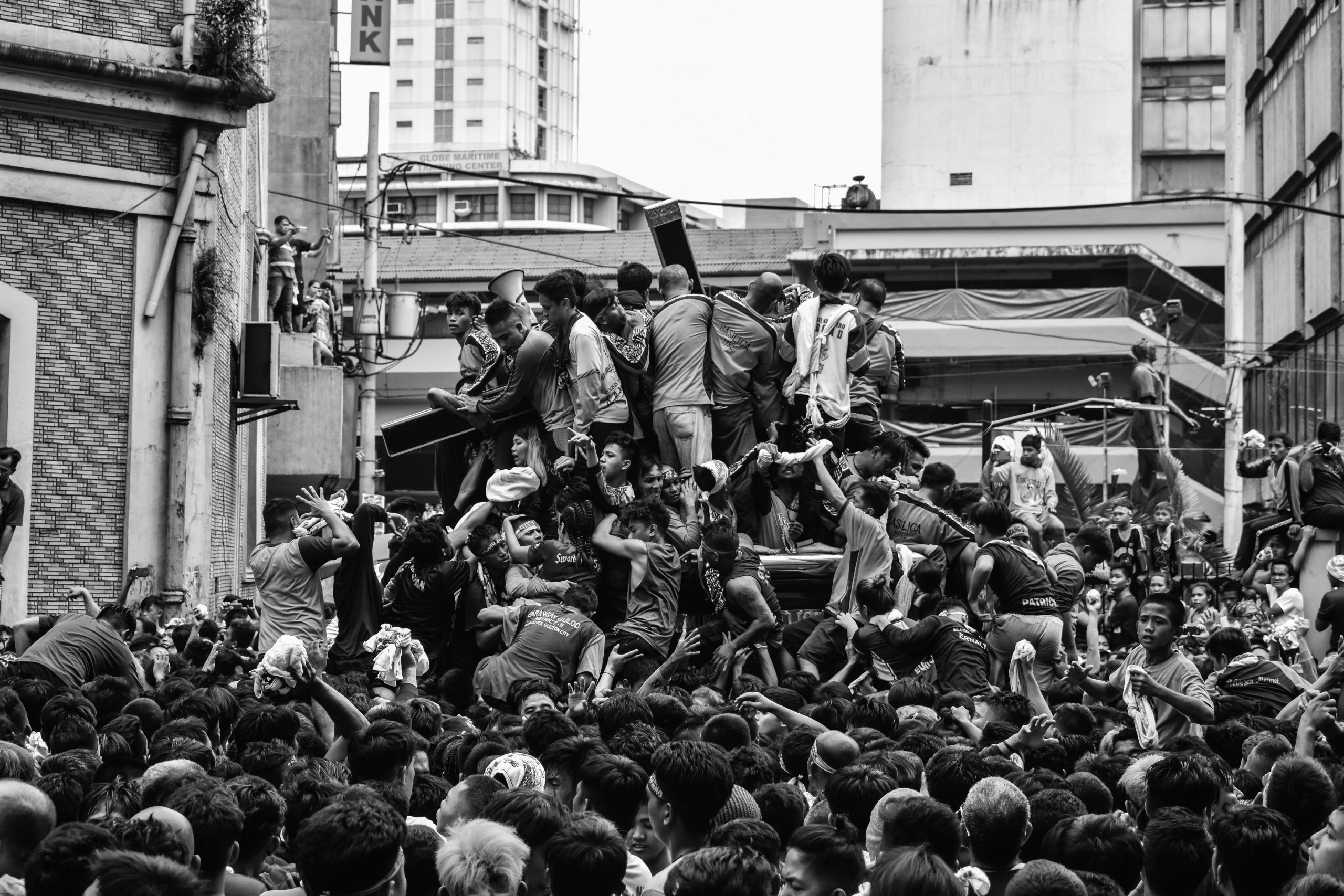 Storytelling is also an important aspect of street photography; by capturing a narrative within an image, photographers can create powerful stories about everyday life. Showing the passage of time or exploring emotions can help add depth to an image and tell a story that speaks to viewers on an emotional level.
6. Observation and Awareness
Lastly, observation and awareness are essential when it comes to street photography. By researching locations and watching potential subjects, photographers can ensure they capture meaningful moments. Everything is unpredictable in the streets. People rush in and out of establishments and vehicles. Stay aware and observant then capture one of a kind moments only found in the street.
Popular Street Photography Subjects
The main subjects street photographers capture are people and scenery. This section shows the beauty of both worlds. While there is no rule in choosing your subject for street photography, having an idea of these helps a lot.
Street portraits are one of the most popular subjects for street photographers. Capturing strangers in public places allows for a variety of expressions and emotions to be captured within an image. Capturing expressions is key when it comes to street portraits. By taking the time to observe a subject and wait for the right moment, photographers can create powerful images that tell a story about their subjects.
Another popular subject for street photography is street scenes. Capturing everyday life in public places can help tell stories about the hustle and bustle of city life or provide insight into how people interact with one another in public spaces. Street scenes allow photographers to explore different perspectives and capture meaningful moments in a variety of settings.
Finding Street Photography Inspiration
Street photography is a challenging yet rewarding photography niche. It requires awareness and patience in capturing life outside. The appeal of street photography lies in its ability to capture the magnificence of everyday life.
There are multiple ways to find inspiration for street photography. First, take a look at the work of other street photographers, both past and present. Study the compositions, themes, and techniques of photographers you admire. Eventually, apply these learnings and make a style of your own.
Next, find inspiration by simply getting out into the world and start shooting. The more you shoot, the more you'll develop your own vision and style. Try setting yourself a specific theme or challenge, such as focusing on street scenes, street portraits, or street art. This helps your photography have a sense of purpose and direction. This is also a great way of pushing yourself creatively.
Finally, don't be afraid to experiment and try new things. Street photography is all about capturing the unexpected. Don't be afraid to take risks and try new techniques. There are always new ways to capture the world around you in an interesting and unique way. 
Street Photography Ethics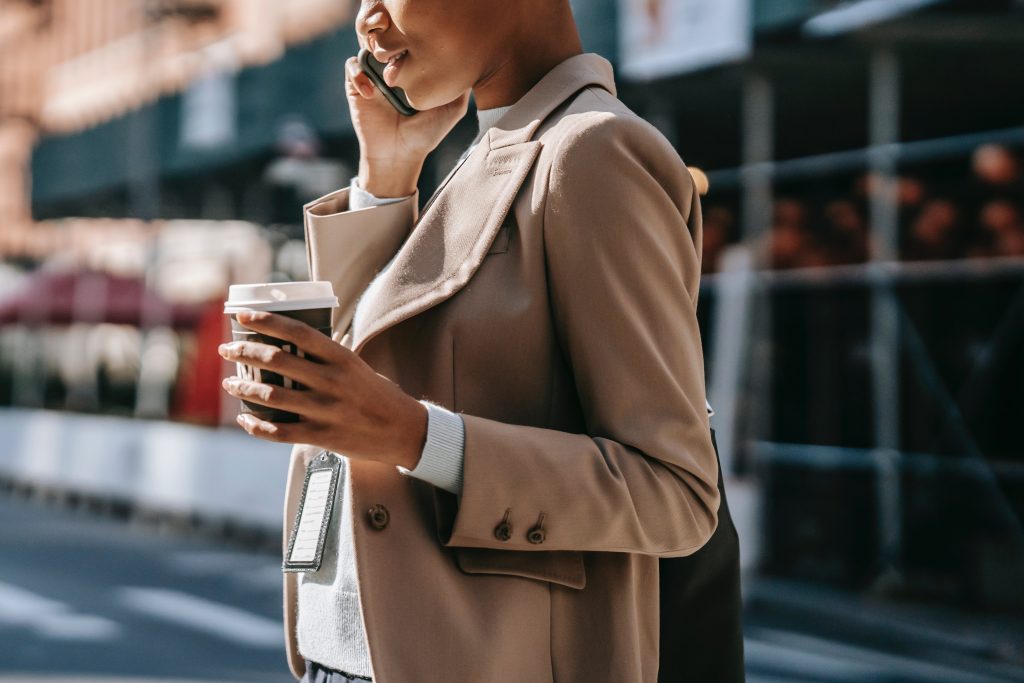 Street photography is candid in its nature. Nevertheless, it's important to be mindful of ethical considerations when practicing street photography. First, avoid capturing people in situations where they might feel vulnerable or uncomfortable. Seek permission when necessary. If you're unsure about your photograph and its limitations, ask for permission.
Next, follow the law. This is most important especially when taking photos in foreign places. Laws regarding outdoor photography differ in different countries and regions. Make sure to do your research before going out and taking some photos. 
Conclusion
Street photography is a unique genre that allows photographers to capture the beauty of everyday life in a powerful way. By applying photography fundamentals in the streets, photographers create powerful images that tell meaningful stories about everyday life.
Popular subjects for street photography include street portraits and street scenes. By capturing strangers in public places or exploring everyday life in public places, photographers can create powerful images that speak volumes about their subjects.This photography niche also provides insights to the culture and identity of a place.
Recapping these tips and techniques can help amateur and professional photographers alike take their street photography skills to the next level. Street photography is an incredible way to explore the world around us and capture meaningful stories about everyday life.
Just like other photography niches, inspiration is essential for creativity. Learn from the pros, go outside, and practice. The more time you spend capturing photos, the faster you'll be able to create top notch images.
Lastly, be always respectful of your subjects and their culture. Street photography is very powerful as it captures the raw characters of people. It explores the identity of the outside world. Follow ethical guidelines and create compelling street photos while upholding respect for the people and locations.
Afterword
We hope that you find this article helpful. Thank you for reading and you're always free to leave a comment. If you find this article interesting, consider checking out one of our recently published posts. A few of them showcase AI Art Generators in extreme detail. On the other hand, if you're looking towards Photography, we also offer great articles for your inspiration. We also have multiple articles that talk about the various printing mediums for wall art. May you find these articles entertaining!
Find them here:
The 5 Best AI Art Generators
Why Choose Metal Prints using Chromaluxe?
Guide to Product Photography
Guide to Toy Photography
The Art of Editing Photos
Best Outdoor Print and Signage Options
Best Wood Printing Companies in 2022
We enjoy reading your comments and insights with our posts! Should you have any questions or concerns, feel free to leave them below! -Mark