Aerial photography is a unique and exciting form of photography that captures breathtaking views from above. With the perfect aerial photography techniques, capture the world in a way that is not accessible to the human eye. Aerial photography is quickly becoming one of the most popular photography genres. From capturing the beauty of cities and landscapes to getting an aerial perspective on architectural structures, there is no limit to what can be captured through aerial photography.
Introduction to Aerial Photography
Aerial photography is a type of photography from an elevated position, such as an airplane, helicopter, drone, or balloon. This photography style showcases unique perspectives. From a bird's eye view, photographers capture the beauty of cities and landscapes. Moreover, they provide audiences with an aerial perspective on architectural structures.
Aside from artistic use, this type of photography also provides beneficial uses. Aerial photography is present in practical purposes such as surveying land, capturing images for scientific research, and documenting historical events.
Essential Equipment for Aerial Photography
Aerial photography rises in popularity due to the availability of affordable drones and camera equipment. Whether you're an amateur photographer or a seasoned professional, the right equipment is essential to achieving high-quality aerial photos. In this section, we discuss the essential equipment in getting started with aerial photography.
Camera and Lenses
The most important piece of equipment for aerial photography is, of course, a camera. When it comes to aerial photography, opt for a camera that has a high megapixel count. Additionally, equip a fast lens that handles low light situations well.

If you're using a drone, make sure the camera you choose is compatible with your drone and has a high enough frame rate to capture the movement of your drone as it flies. Some popular options for aerial photography include the Sony a7R IV, the Canon EOS R5, and the Nikon Z7 II.
Drones or Aerial Platforms
Next, another essential piece of equipment for aerial photography are drones or aerial platforms. Drones are the most common and popular choice for aerial photography. They are relatively affordable and easy to use.
However, there are other aerial platforms you can use as well, such as helicopters, hot air balloons, and airplanes. When choosing a drone, look for one with a high-quality camera, a long battery life, and a stable flight system. Some popular options for aerial photography drones include the DJI Mavic Air 2, the DJI Phantom 4 Pro, and the Autel Robotics EVO II.
Other Useful Accessories
Lastly, there are a few other accessories beneficial when doing aerial photography. For example, a set of ND filters helps with the exposure control of your shots and reduces glare. A high-capacity memory card is also essential because of the large file sizes of aerial photos. Finally, extra batteries are also important to not run out of power when you're flying your drone or up in the air.
Preparing for a Successful Aerial Photography Session
A successful aerial photography session requires careful planning and preparation. These ensure that you capture the best possible images within a single session. In this section, we look at some key steps to get ready for your aerial photography shoot.
Planning the Shoot
Before you head out to take aerial photographs, it's important to spend some time planning your shoot. Consider the type of images you want to capture and the locations that are likely to offer the best views. This involves researching local areas, checking maps, and reviewing aerial imagery online. Additionally, consider the time of day that you'll be shooting. Lighting always has a big impact on the quality of your images.
Checking Weather Conditions
Additionally, another important factor to consider when preparing for an aerial photography session is the weather. Poor weather conditions like clouds or rain greatly reduce visibility. It's better that you postpone your photoshoot and choose a clearer day instead.
On the other hand, good weather conditions make for stunning aerial photos. Before you head out, make sure to check the latest weather forecast and plan your shoot accordingly.
Obtaining Required Permits and Approvals
Most times, you may need to obtain permits or approvals from various government agencies. This includes obtaining permission to fly your drone in certain areas similar to wildlife areas. Make sure to properly research the requirements for your location and obtain any necessary permits before your shoot to ensure a successful session.
Techniques for Capturing Stunning Aerial Photos
Aerial photography is an exciting and challenging form of photography. It captures unique and stunning views from above. Whether you're taking photos from a drone or a helicopter, it's important to master a few key techniques. Mastering them ensures that your photos are as stunning as the views themselves. In this section, we cover some essential techniques!

Finding the Right Angle
When it comes to aerial photography, finding the right angle is key. Make sure that you're capturing the right perspective and showing off the best parts of the view. Examples of which are flying at a certain altitude, tilting the camera, or adjusting your position.
Composing the Shot
Composition is always an important part in photography. For aerial photography, find an interesting and aesthetically pleasing way of capturing your scene. Some key techniques for composition include using the rule of thirds and leading lines. Ultimately, compositional techniques guide the viewer's eye and create a visually appealing photo.
Setting the Camera Settings
Next, get to know your camera settings. Ensure that your photos are sharp and clear and that you're capturing enough detail. Consider the exposure triangle at all times. These factors are the shutter speed, ISO, and aperture. It's also a good idea to use manual mode or shutter priority mode if you have the experience and knowledge.
Using Different Modes
Different modes on your camera can also help you achieve the perfect shot in aerial photography. Manual mode gives you complete control over the camera settings. On the other hand, shutter priority mode lets you control the shutter speed while the camera takes care of the other settings. Aperture priority mode gives you control over the aperture while the camera takes care of the rest. Experiment with different modes to see which works best for your situation.
Common Challenges in Aerial Photography and How to Overcome Them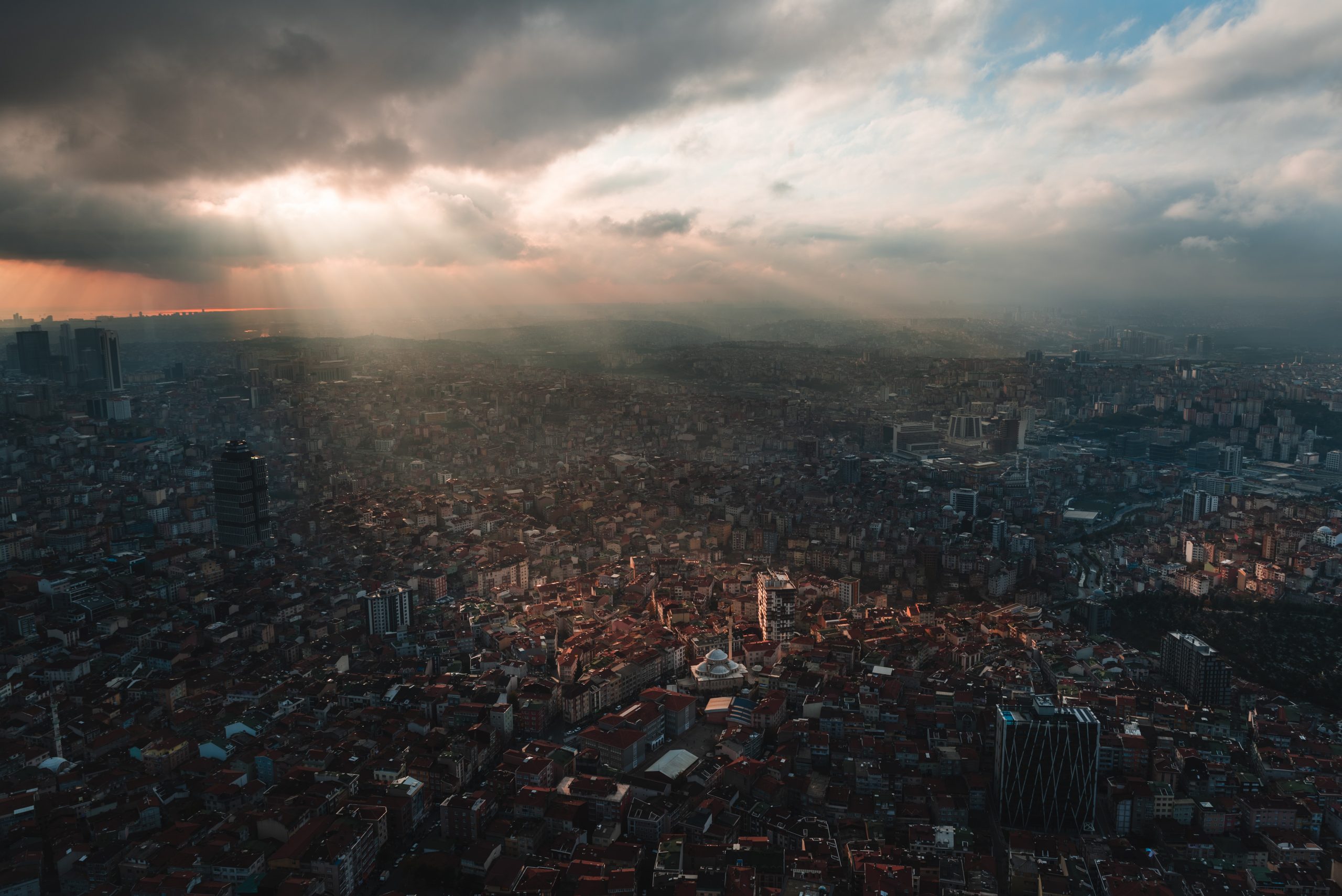 In Aerial Photography, capturing the perfect shot requires not only technical skill, but also the ability to overcome a variety of challenges. Here are some of the most common challenges and tips on how to overcome them.
Motion Blur
One of the biggest challenges in aerial photography is motion blur. This is caused by the movement of the aerial platform or drone. To overcome this, you need to use fast shutter speeds and high ISO values. This ultimately freezes the motion. A tripod or gimbal also helps keep the camera steady and reduce motion blur.
Vibration and Shaky Footage
Vibration and shaky footage can be a major issue when shooting from an aerial platform such as a drone. To overcome this, choose a drone with a high-quality gimbal that can provide stability. Additionally, using a neutral density filter helps in reducing the vibration and smoothens the footage.
Haze and Low Visibility
Another challenge in aerial photography are haze and low visibility. These two result in a loss of detail and clarity in your shots. To overcome this, use a polarizer filter. Lastly, shooting during golden hour (when the sun is low in the sky) increases visibility and reduces haze.
Enhancing Your Aerial Photos with Post-Production Techniques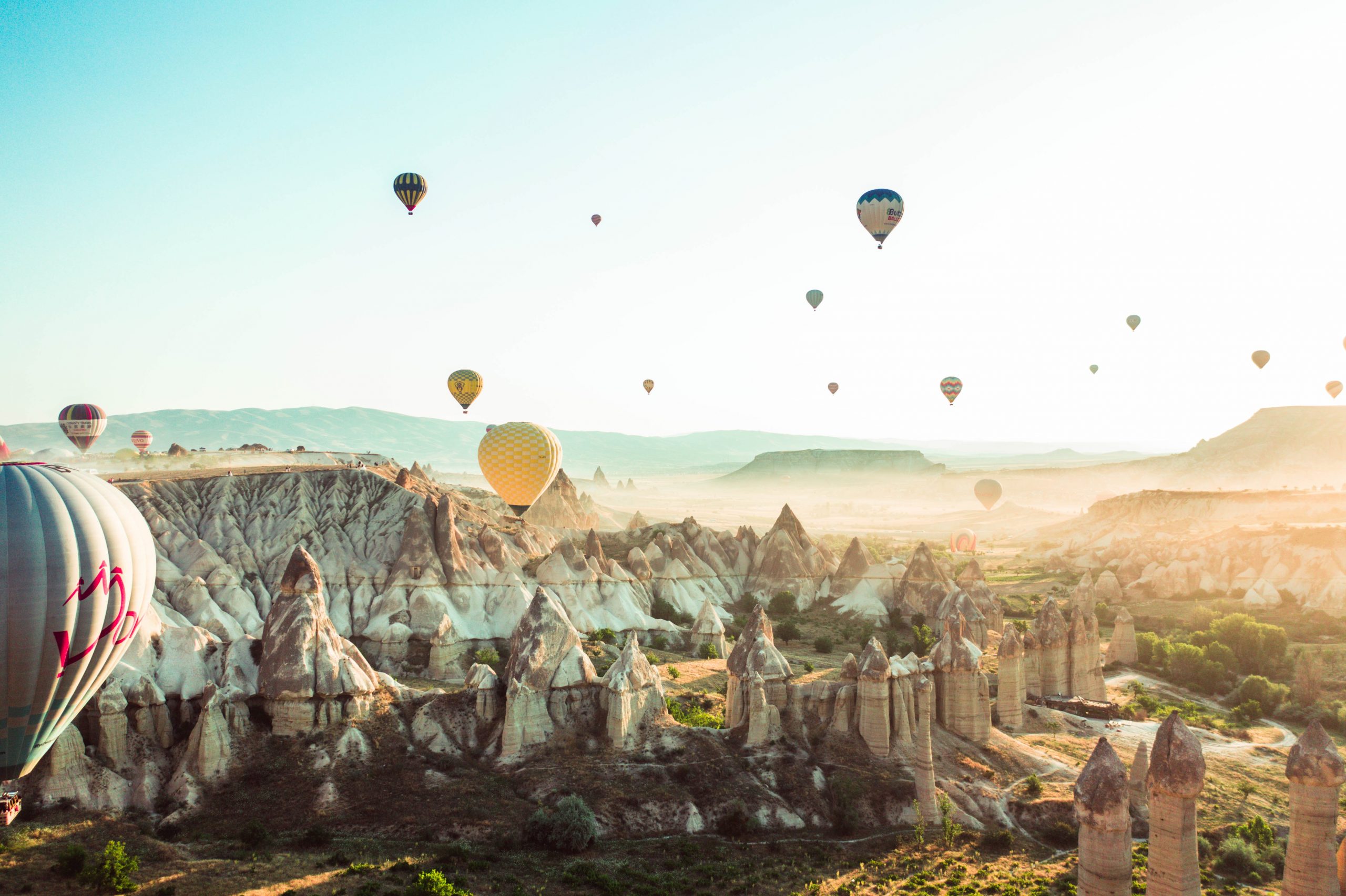 Aerial photography is a unique and challenging type of photography that requires a combination of technical skills and creative vision. Nevertheless, knowing how to edit your photos makes them truly stand out. This section explores some of the key post processing techniques. These ultimately take your aerial photos to the next level
Image Editing Software
There are a number of powerful image editing software programs to choose from. Some popular options include Adobe Photoshop, Lightroom, and Snapseed for mobile. When selecting an image editing software, consider the level of complexity you're comfortable with. Also, keep in mind that one software is different from the other. There are specific features available exclusively on one of each. For example, Lightroom is a great choice if you want a streamlined, easy-to-use interface, while Photoshop offers more advanced editing tools.
Adjusting Exposure and Color
One of the most important aspects of post-production is adjusting the exposure and color of your aerial photos. You may need to brighten or darken your shots, or adjust the saturation or hue to create a specific mood. There are many different tools in image editing software that can help you achieve these effects, such as the levels and curves tools.
Removing Distractions and Improving Composition
Another key aspect of post-production is removing distractions from your aerial photos. Moreover, this helps in improving the overall composition. This might involve cropping the image, cloning out unwanted elements, or adjusting the perspective. You can also use the clone and healing tools to remove any distractions from your shots.
Tips for Safe and Responsible Aerial Photography
Aerial photography is stunning but also presents challenges. This section discusses the importance of safe and responsible aerial photography. Understand drone regulations and guidelines as well as safe flying practices.
Following Drone Regulations and Guidelines
Drones have become increasingly popular for aerial photography, but it is important to understand the regulations and guidelines that govern their use. This includes restrictions on allowable areas for drones, height limits, and other safety requirements. Be sure that you are familiar with the laws and regulations in your area.
Being Respectful of Privacy and Property
Aerial photography can sometimes capture images of people, homes, and other private property. It is important that you're mindful of the privacy of others. Generally, avoid capturing images that could be considered invasive. Make sure to get permission before photographing private property and be respectful of others' privacy rights.
Maintaining Safe Flying Practices
Safety should always be a top priority when conducting aerial photography. This includes following the manufacturer's guidelines for flying your drone, maintaining safe flying practices, and avoiding flying in hazardous conditions or in restricted airspace. Make sure to conduct a thorough pre-flight inspection and check the weather conditions before each flight to ensure a safe and successful session.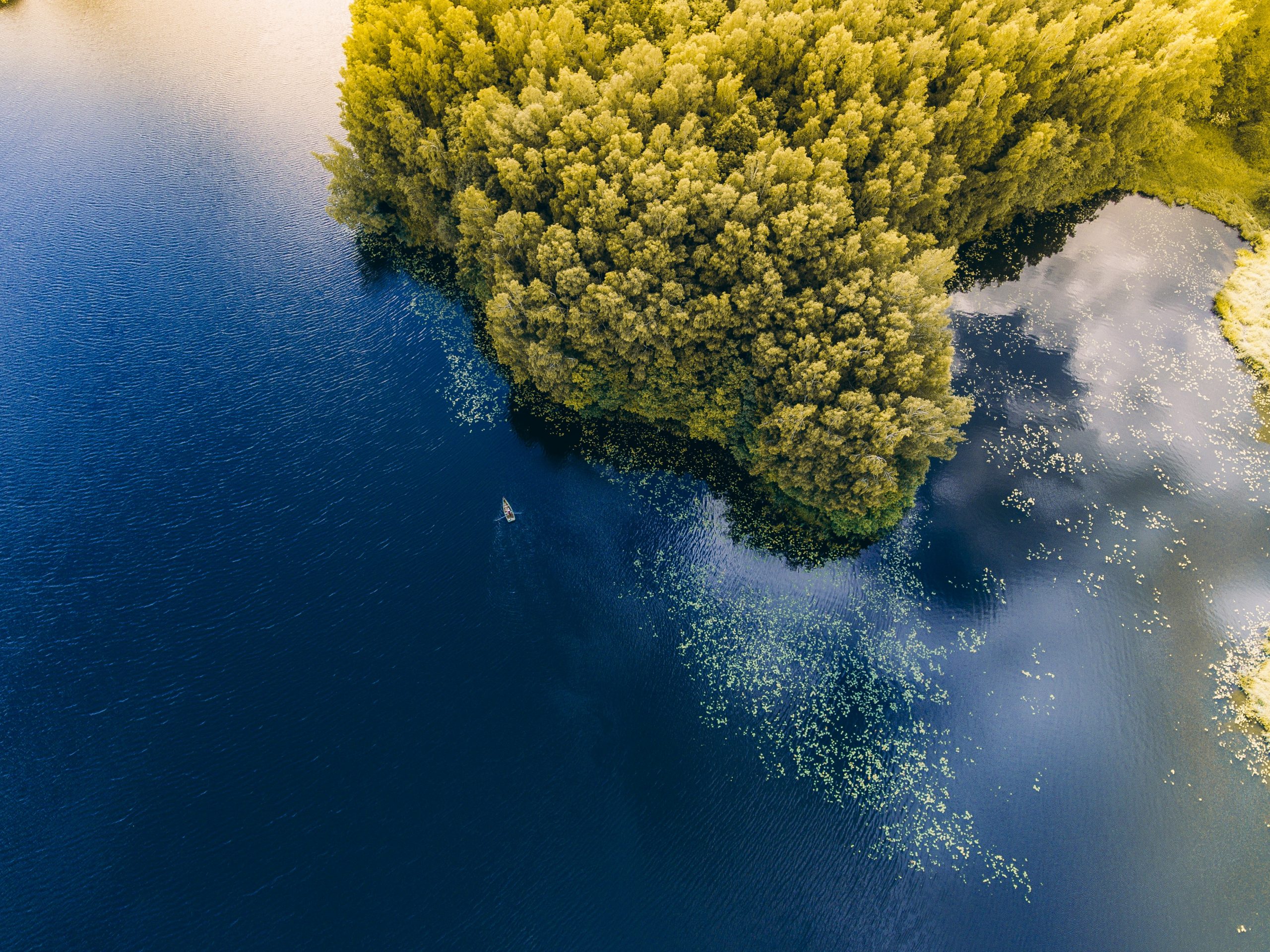 Conclusion
In conclusion, aerial photography is an exciting and unique form of photography that captures breathtaking views from above. Whether you're using a drone or other aerial platform, it's important you have the right equipment and prepare properly before your shoot.
We encourage all photographers to explore aerial photography and see the world from a different perspective. Whether you're a seasoned professional or a beginner, there's always room to improve and grow in your aerial photography skills. We would love to see your own aerial photos, so don't hesitate to share them with us. Your creativity and passion for photography makes the aerial photography community so vibrant and dynamic. Finally, let's unleash our creativity and explore the skies together!
Check out our other blogs:
The 5 Best AI Art Generators
Guide to Toy Photography
The Art of Editing Photos
Best Outdoor Print and Signage Options
The Best Metal Print Companies
The Printing Mediums of Wall Art
We enjoy reading your comments and insights with our posts! Should you have any questions or concerns, feel free to leave them below! -Mark