Landscape photography captures the natural wonders that our world offers. The great outdoors provide magnificent landforms and waterforms all waiting to be fully discovered and captured. Photographers from across the globe strive to showcase the astounding beauty of these landscapes.
This blog post serves as a guide to all amateur photographers. The following sections showcase the essential fundamentals and tips in capturing the magnificence of landscape photography.
Landscape Photography
Landscape Photography is a photography niche dealing with the capture of scenery may it be natural or man made. This field of photography is famous for capturing the beauty of mountains, forests, horizons, and many more. Aside from this, man made infrastructures can be considered as subjects for landscape photography. In essence, landscape photography captures the view of a certain location, separating the animate objects from it.
Fundamentals and Landscape
As always, the photography fundamentals are key in creating stunning photographs. This section will highlight the most important concepts and theories beneficial to landscape photography. The following subsections provide brief explanations of each photography principle followed by examples of their application on Landscape Photography.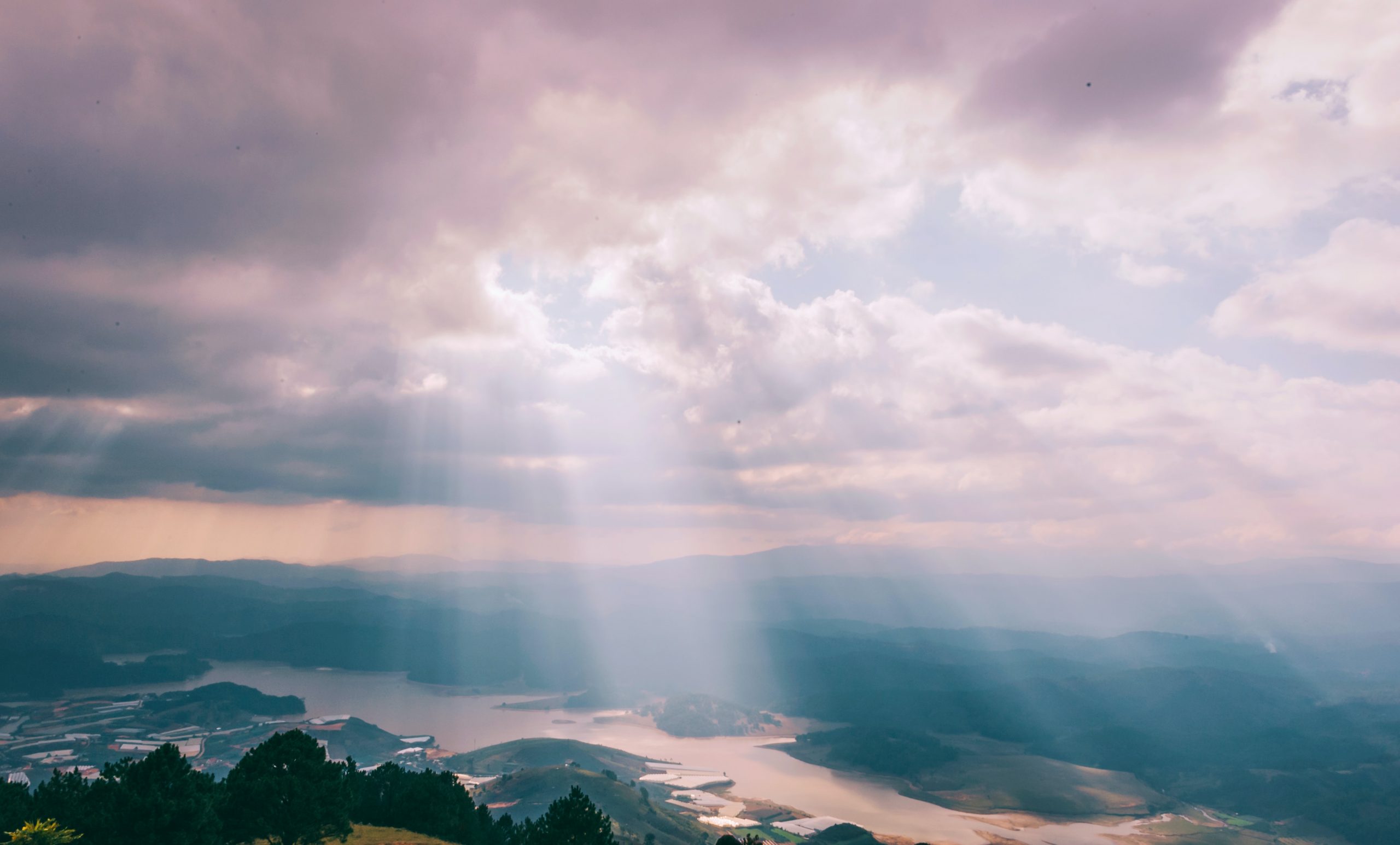 Lighting always comes first when talking about photography. It is the first and foremost photography principle you should understand. Needless to say, this makes or breaks your photo. In Landscape Photography, the main light source is natural light. There are multiple factors that contribute to how the landscape you wish to capture will be lit.
Geographical Location
Where you are precisely located affects the lighting conditions. When atop the peak of a mountain, you can naturally expect that the sun directly lights all your surroundings. Inside caves, you'd expect artificial lights from bulbs or torches to be your light source unless gaps from above let sunlight through.
Time
The time of day also impacts the landscape you opt to capture. It's no secret that the sun sets and rises. Naturally, the direction on which light falls down the earth changes throughout the day. Utilize this natural occurrence in playing with contrast! The shadows created by the orientation of the sun provide a great subject for contrast. Capture the shadow casted by the mountains, the highlights created on tree trunks, and many more!
Cardinal Directions
The four cardinal directions are North, East, West, and South. Following up with the sun's direction, knowing the cardinal directions when shooting landscapes is beneficial. Applying the common knowledge that the sun rises on the east and sets at the west, you can bring a compass outdoors to grasp what direction your light is coming from.
Weather
Natural phenomena such as the weather are unavoidable. Take into consideration the weather forecast on the specific day you look into capturing landscapes. Rainy weather causes fog on mountain tops and are excellent subjects for photography. This affects the overall mood and tone of your photo so grab the chance and utilize it. On the other hand, sunny weather provides luscious and vibrant greens among the trees and contributes to stunning saturation.
Seasons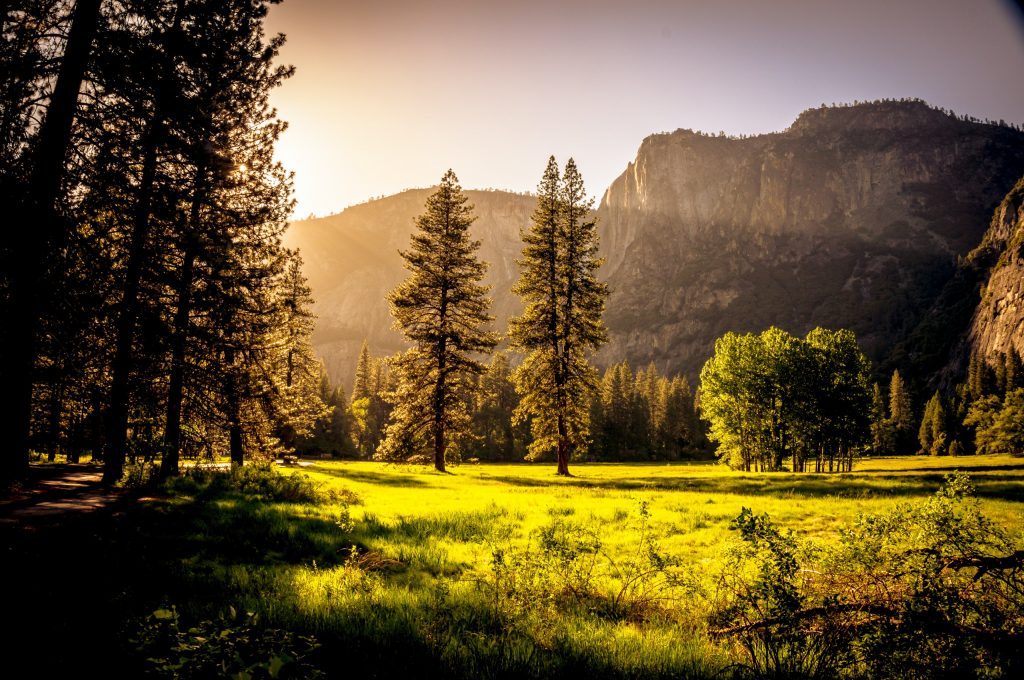 The seasons also impact the environment and most especially the natural landforms and waterforms. The trees, rivers, and oceans all change their appearance depending on the weather. You can create various moods and tones depending on the time of the year.
During summer, flowers are in full bloom. You can use these flowers as foreground to add depth to your photos. Even so, this season is the least favorite season among landscape photographers. The days are long and the heat of the sun is at an all time high making it difficult to stay long outdoors for photoshoots.
Next comes autumn. This is arguably the most beautiful among all the seasons. The warm tones and colors available are a delight for all, especially photographers.
Third, winter provides scenes that can be very magical. The frost all around nature creates a great resource for light. When they're hit by the sunlight, they sparkle. Also, the sunlight throughout the day during this season is soft which means the tone and contrast you get is consistent. Thick mists can also be captured providing a fantasy feel to photographs.
Lastly is spring. New life emerges and color among landscapes bloom. This season is a great time to explore working with bad weather. Spring paves way for dramatic clouds which could be a fresh feeling you can manifest in your work.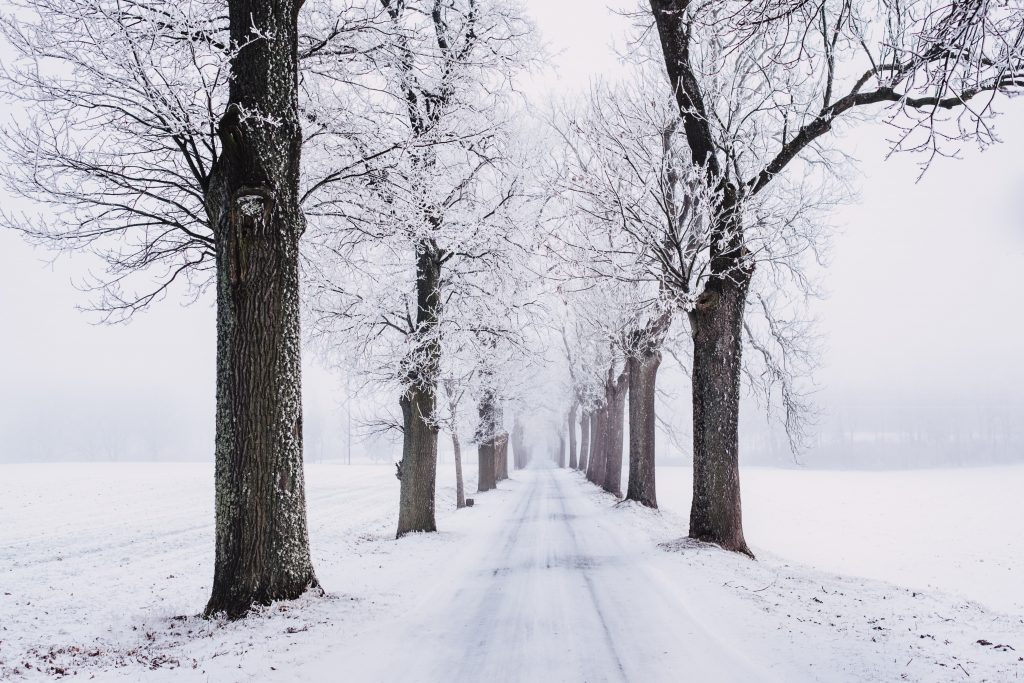 Framing and Composition are key photography theories to help elevate the quality of your photos. Composition or Framing in photography refers to the placement of elements in your photo. The proper use of composition leads to stunning and eye capturing scenes.
In Landscape Photography, look for a distinct area from the wide span of scenery available to you. First, keep in mind what kind of mood you would like to convey in your photo. Though you have to work with the natural lighting you have, it's still better to have a certain goal in mind. Next, your composition helps convey the emotion you want to express. The following are various composition techniques helpful in Landscape Photography.
The rule of thirds is extremely helpful to direct the eye of the audience to gaze upon the scene then draw towards the main subject. If the scene you want to capture has a certain distinct feature on it, for example a tree, position it on the intersection of a horizontal and vertical grid line. This follows the Rule of Thirds principle and creates a stunning result.
This creates a dimension to your photos. The lines converging at one point directs the viewer's eyes to it. This created dimension is simple yet very stunning at the same time. Typically in deserts, tracks are found in the sand. These lines are useful in creating beautiful photographs.
Apply reflections by dividing your frame in half. One half being the reflective portion and the other as the main frame. If the landscape you're capturing has a body of water, this method of composition goes a long way. It provides a duplication of the top half of your photo.
The use of foreground is extremely welcome in Landscape Photography. A vibrancy of a flower garden on a field paired with a show stopping sunset leads to mind blowing results. Take in mind that depth also adds a bit of story with your photos.
Examples of sub-framing include using branches of trees or rock formations to act as "frames" of your main subject. You can take a photo of the ocean from inside a cave to create a sub-frame for your photo. The ceiling and walls of the cave act as natural frames for your main subject – the ocean.
Oftentimes, we get overwhelmed with the things around us. Try changing your perspective and look up. Forest landscapes offer great views looking up to the sky. The leaves and branches of trees make stunning subjects. On the other hand, try shooting low when in between rock formations. This creates depth that turns these rock formations to tall structures.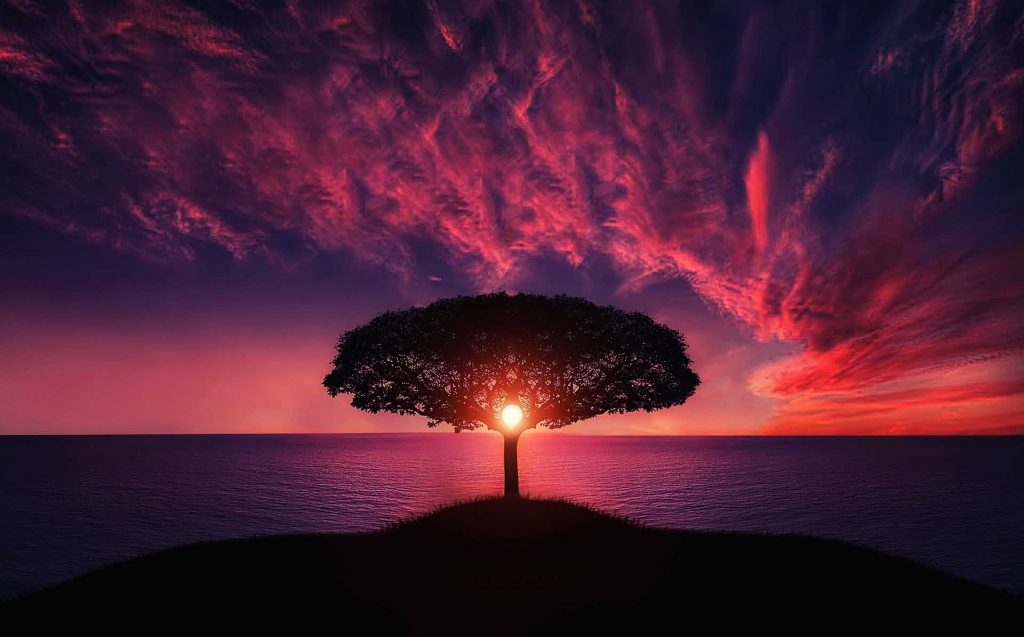 Another useful tool for a photographer is post-processing software. If the photo you took outdoors doesn't fully capture the emotion you want to express, a simple tweak in an editing software can go a long way! The tones and saturation of colors on a sunset can be increased to really show a jaw dropping view. Also, for capturing landscape at night, a RAW file is your best friend! With simple adjustments on Photoshop or Lightroom, uncover stars on the night sky. The following are editing styles you can try out to enhance your landscape photos.
High Contrast
In High Contrast editing, the goal is to make the contrast in photos much stronger. This pushes the texture and colors forward. This makes your sunsets appear much separated from the landscapes. You can also enhance the shadows and highlights of scenes to portray high contrast.
Artistic
You can opt to go beyond the traditional landscape scenes and add more creativity to it by going for an artistic editing style. Replace the sky, add falling snow, create numerous light sources, and many more! The artistic editing style adds fictional elements to your photo. This creates a new world where fantasy meets reality.
Black and White
Editing your photos to black and white is timeless. These automatically create a different mood than colored photos. But when should you turn your colored landscapes to black and white? Generally, avoid removing the colors from your photo if they show great contrast from the get go. Colorful sunsets and flower fields captivate more if they have color. For landscape scenes where snow, mist, and dark clouds are present, you can try out black and white editing. Add more to the emotion of solitude and mystery by turning your photo monochrome.
Conclusion
Landscape photography is a photography niche that brings you closer to the wonders that our world offers. If you haven't already, I really recommend giving it a try! Aside from the exact moment where you capture the scenery, the adventure part of it is really something else.
Traveling to new places gives you a fresh take of them. Your creativity comes into play once you take your gear out to capture these landscapes. Having first hand experiences on things induces innovation as well.
Never forget the fundamentals in photography. All these principles are transferable to any photography niche. Needless to say, your experience from photography in general helps in creating captivating landscape photos. For amateurs who choose landscape photography to be their main focus, explore various editing styles and create a distinct one for yourself.
Spend your time learning. Learn and master the fundamentals of photography and continue to explore possibilities. Editing software is an extremely powerful tool to turn your imagination into reality. Take time to learn about the various features available to you and spice up your unprocessed photos.
Share your work to the world. Social Media websites provide great spaces to serve as your portfolio as well as engage with professional photographers. Not ready yet? Make it personal by making your favorite landscape photos tangible in forms of wall art. Decorate your home or make it a thoughtful gift for family and friends by turning them into prints.
Check out the following articles on our website for inspirational ideas for wall art: