Black and white metal prints combine the elegance of monochrome art and the lustrous appearance of aluminum. These metal prints are classy and capable of elevating your home's appearance from beautiful to classy. There is just something about black and white photos that draw people in. Having little color to work with, black and white art rely on the contrast of light and poses in order to convey emotion.
In the modern era of minimalist design styles, black and white metal prints shine the most. The minimalist yet provoking quality of black and white art makes it a top choice. Combine this with the flair of aluminum sheets and what you have is a great display piece. This article lists down the benefits of investing in black and white metal prints.
What is Black and White Art?
Black and White Art focuses on bringing forth an emotion without relying on color. This artform is dominant in the field of photography. Monochrome photos are widely seen in portrait and landscape photography.
Black and White is dominant in portrait photography because it brings the focus not only to the subject's appearance but also their emotion. It creates an emotional depth in the photo that people around the world surely appreciate. You can never go wrong with a black and white portrait!
Editing your photos to black and white is timeless. These automatically create a different mood than colored photos. But when should you turn your colored landscapes to black and white? Generally, avoid removing the colors from your photo if they show great contrast from the get go. Colorful sunsets and flower fields captivate more if they have color. For landscape scenes where snow, mist, and dark clouds are present, you can try out black and white editing. Add more to the emotion of solitude and mystery by turning your photo monochrome.
Why Choose Black and White Metal Prints?
Firstly, the current trending design theme is minimalist. Minimalist design is popular because of its relaxing nature. Today, we are bombarded with information anywhere we look. The age of social media gives us plenty of information every scroll. Opting for minimalist design elements at home gives you a relaxing space away from all distractions. Black and white metal prints are great minimalist wall art for your home.
Second, the metallic luster shines best on black and white. The metallic feature of the canvas becomes prominent on the bright areas of the image. Rich blacks show great contrast with this. The overall appearance of black and white metal prints remain classy and stunning through time.
Next, customized black and white metal prints use a frameless design. This gives your photos a clean and modern look. The art is ready the minute it arrives. There is no need for framing or matting leaving you worry free.
Lastly, Metal prints are the most scratch and wear resistant among all printing mediums. They fare well against humidity and heat, outclassing the other print mediums. The lifespan of a normal metal print is more than a hundred years. However, when displayed outdoors, they have a rating of 5 to 10 years.
What are Metal Prints?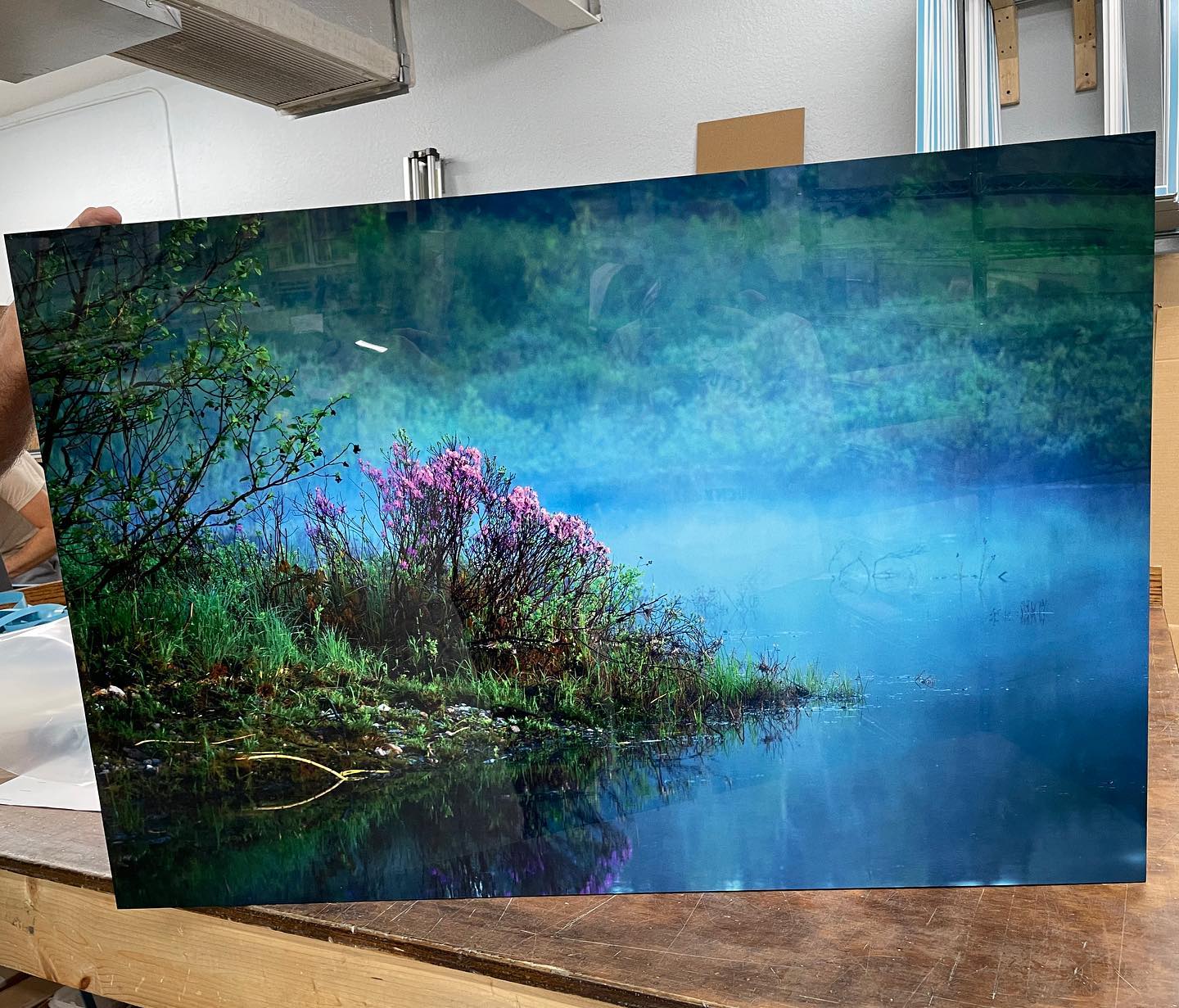 Metal Prints are modern and high definition pieces of wall art. These prioritize quality without compromising longevity. They are well known for being the toughest and most long lasting medium for Wall Art.
A metal print is a wall art piece that has a clean, modern, industrial, high-definition look. Metal prints utilize aluminum, with a variety of coats. This gives off vivid colors on any printed image. Metal prints are resistant to fading, moisture, and scratching. This makes metal prints the superior choice for both indoor and outdoor display.
These head-turning metal prints showcase your best photos in colorful hues. Printing photos on a metal piece gives your photo a striking industrial and modern touch to your walls. As a bonus, they do not require frames! Installation is a breeze, with a handy hanger attached to the back. This makes mounting these metal photo prints quick and simple.
These ultra-modern metal prints are the highlight of your wall art pieces and perfectly display your personalized photos. Make your wall art piece one of a kind with a variety of design options. Choose from a wide range of layouts, backgrounds, and custom texts.
Metal prints are made by a process called dye sublimation. First, we must understand the traditional printing process. The traditional method prints directly on the surface. This is not as durable as one thinks it may be.Traditional prints damage easily since they are essentially only on top of a surface. However, dye sublimation infuses the image directly into the hard coating of a metal surface. This provides lasting durability and protection as well as prolonging its lifespan.
Creative Black and White Metal Prints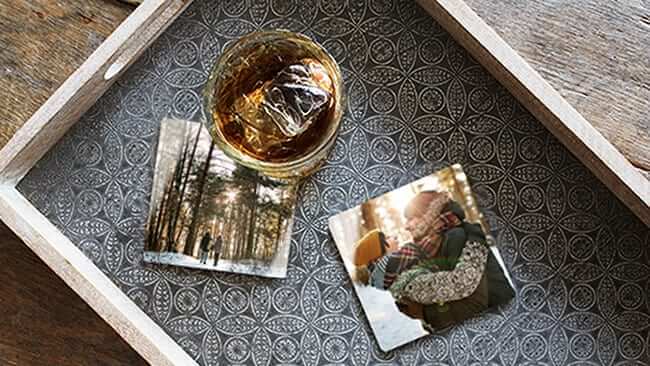 Metal Prints work well as home, office, gallery, and outdoor pieces. They have extremely long lifespans extending for generations. The durability and appearance of a metal print make them the perfect print choice. Photos remain vibrant and brilliant through time. This makes way for creativity to have a part in metal print applications. The following are some crafty and creative uses for metal prints.
Collages
First, look toward creating gallery walls with your metal prints. Mix and match different photos and create a wall filled with memories. Have a special date in mind? Collect photos from that day and create a collage. Next, choose the perfect size for you and display it on your wall. A quick way of creating a personalized corner is by displaying collages on your wall. Not only does this showcase a special day, but they also stand out as metal prints. Utilize the vibrant colors and stunning surface of metal prints for your display.
Coasters
Second, coasters are useful any time of the day. Pairing this with a refreshing drink already makes one's day. Why not turn some memories and beautiful scenery as your drinking buddy? With the option of printing on various shapes and sizes, metal prints make great additions to everyday use as coasters.
Calendars
While metal prints last for 100+ years, every new year is something to celebrate about! Consider turning your gathered memories throughout the year as a calendar. A calendar is always a nice addition to any home. Make it personalized by choosing your best photos from the past year as placeholders for the upcoming months.
Split Metal Prints
Next, split metal prints offer a creative and professional way of displaying photos. These pieces offer an extra artistic touch! Split your photos to multiple panels and create a unique gallery inside your home. Each panel hangs one inch apart from each other. This creates an elegant and dramatic effect through its floating appearance.
Panoramic Metal Prints
Next, Panoramic metal prints are perfect for showcasing locations. This option is best for those who travel. There are destinations that are just too jaw dropping. Consider printing them on a panoramic metal print and give them a permanent place in your home.
Shaped Metal Prints
Lastly, there are shaped metal prints. May it be an oval, square, heart, or a circle; this is possible for metal prints. Make your images stand out from your wall by choosing an extraordinary shape! Not only does the vibrancy of the image make it head turning, but the shape also contributes to its uniqueness!
Metal Print After Care and Maintenance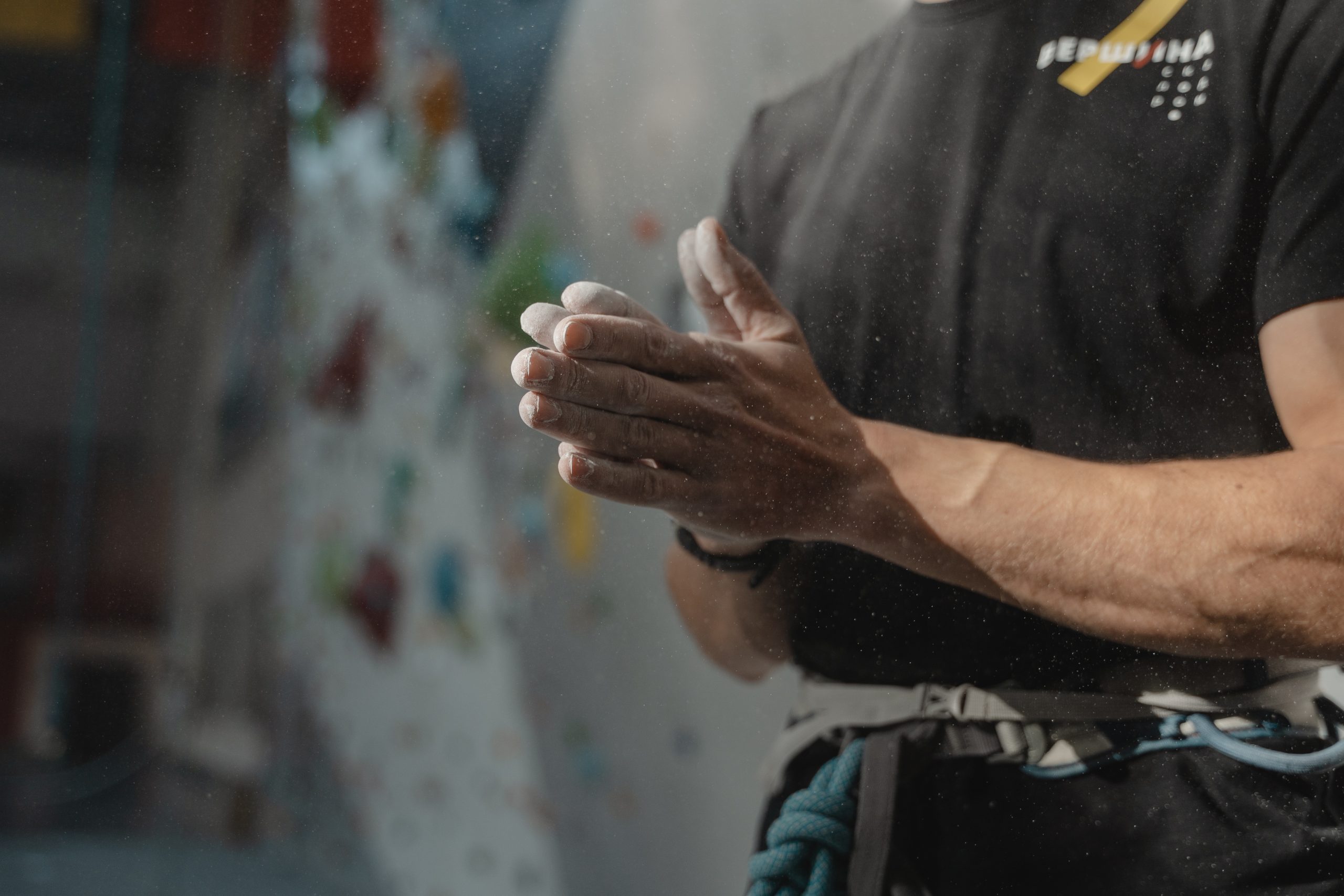 In the previous sections, we discussed the lifespan and longevity of a metal print. Nevertheless, after care for these wall art is still notable. Especially with creative applications for metal prints, one must know how to properly maintain them. Here are the main points to follow to ensure the longevity of your display pieces.
1. Avoid Direct Sunlight
Firstly, sunlight is harmful to any type of prints due to the UV exposure it causes. Direct exposure to sunlight causes changes in color particularly fading.
Proper lighting can bring out the colors of these display pieces. Indoor light sources are preferred rather than placing your prints in areas that are hit with direct sunlight.
2. Avoid Wet and Humid Areas
Secondly, humidity is another factor for wall art deterioration. Humidity causes your prints to be subjected to vapor. Wetness affects the surface of the printing medium and with time, also changes not just the durability but also the color.
General tip for this is to display these wall art in air conditioned rooms if possible. Air conditioners regulate not just the temperature of the room but also the room's humidity.
3. Avoid Rubbing
Next, when cleaning your wall art, it is of best practice to dust them instead. Rubbing the wall arts causes friction to its surface. Friction causes heat and at times, scratches. Heat also affects the paint applications on your chosen medium. Though most mediums are scratch resistant, it's still best practice to use a feather duster instead of a cloth.
4. Avoid Using Chemicals
Lastly, we know that it's tempting to use cleaning chemicals to easily clean various surfaces. With regards to prints though, it is best to avoid them. The ink used on your wall art pieces may have certain reactions to cleaning products and affect their overall appearance.
If some areas of your prints are still unclean upon dusting, a wet damp cloth will suffice. If this fails, it would be best to take your display pieces to professional cleaners.
Conclusion
Black and white art emphasizes the minimalist style. This style is extremely popular today because of the relaxing element it gives. With the age of technology where we get bombarded with information from everywhere, turn your home to a safe and relaxing space with black and white metal prints.
Afterword
We hope that you find this article helpful. Thank you for reading and you're always free to leave a comment. If you find this article interesting, consider checking out one of our recently published posts. A few of them showcase these AI Art Generators in extreme detail. On the other hand, if you're looking towards Photography, we also offer great articles for your inspiration. We also have multiple articles that talk about the various printing mediums for wall art. May these articles give you inspiration for your next print!
Find them here:
The 5 Best AI Art Generators
Why Choose Metal Prints using Chromaluxe?
Guide to Product Photography
Guide to Toy Photography
The Art of Editing Photos
Best Outdoor Print and Signage Options
Best Wood Printing Companies in 2022
We enjoy reading your comments and insights with our posts! Should you have any questions or concerns, feel free to leave them below! -Mark