AI Art Generator is the name of AI systems capable of turning user entered text into images. They rose into popularity this year, setting a creative turnout through the internet. These are great tools for people who wish to unleash their creativity. Your imagination is the limit since these AI Art Generators are extremely capable of coming up with any artwork!
In this article, we give the spotlight to starryAI. This is a mobile app AI Art Generator. This opens up the possibilities of creating artwork on the go. Read on and dive into the world of this AI Art Generator on your mobile device!
What is starryAI?
starryAI is an AI Art Generator that turns text to images. This AI Art Generator provides predefined art styles that accompany your prompt. This lets users apply their chosen style for the concept they have in mind. Every art style shows a sample art making it easier for users to visualize how their art will turn out. Some popular art styles presented to the user are Greg Rutkowski, Art Station, Kilian Eng, and Asad Hanuka among others.
A standard art generation costs 1 credit. Earn credits by completing different tasks such as watching ads and posting your AI Generated artworks on various social media platforms. The more tasks you complete, the more credits you obtain. Alternatively, users also have the option of purchasing credits.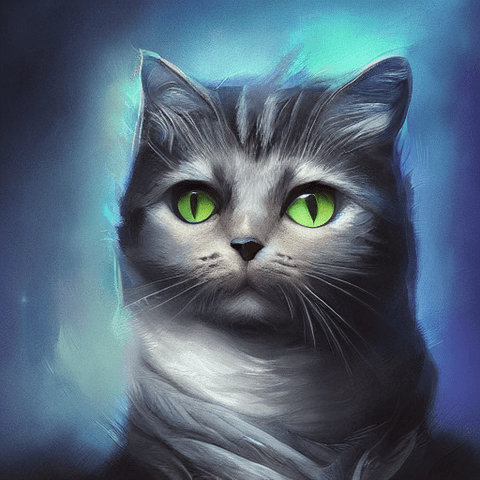 Benefits of starryAI
starryAI holds a lot of benefits for their users. These include terms of use and interfaces all related to turning your creative imagination into AI generated art. There are thousands of AI artists currently on the platform. They all enjoy these perks and so can you!
First, starryAI is free to use. Users are eligible to generate up to 5 artworks for free daily. These artworks also are personalized. They have no watermark which means that you can post these online as your own.
Moving on, all images from this AI Art Generator provide full ownership. Related to what is previously stated, all artworks from starryAI are one of a kind. It is seemingly impossible for an image to be generated twice.
Next, starryAI allows their users customizability with their artwork generation. Choose from a variety of different AI neural systems, styles, aspect ratios, and initial images. This just goes to show how awesome and capable starryAI is!
Last but not the least, starryAI offers state of the art methods for AI art generation. They use the latest AI methods for assisting users in their art creation. Their models go through regular updates ensuring the improvement of users' creations.
How does starryAI work?
starryAI hosts multiple neural systems for generating images. These neural systems each vary with the way they turn user entered texts into images. Each has an edge over the other, but all of them provide outstanding AI generated art.
Argo
It hosts Stable Diffusion under the name "Argo". Stable Diffusion is a text-to-image model capable of creating stunning art within seconds. It is a breakthrough in speed and quality for AI Art Generators. It can run on consumer GPUs which makes it an excellent choice for the public.
Stable Diffusion is a text-to-image model capable of creating stunning art within seconds. It is a breakthrough in speed and quality for AI Art Generators. It can run on consumer GPUs which makes it an excellent choice for the public.
Stable Diffusion is a product of the brilliant folk over at Stability AI. The launch announcement posted on August 10, 2022 highlights the progress of their team regarding Stable Diffusion. The project leaders are Patrick Esser from Runway and Robin Rombach from the Machine Vision & Learning research group at LMU Munich.
Stable Diffusion is a product from the development of the latent diffusion model. Stability AI's lead generative AI Developer is Katherine Crowson. Crowson combined insights from DALL-E 2 and Open AI towards the production of Stable Diffusion.
Orion
The AI Art Generator also showcases Orion which is a CLIP Guided Diffusion model. The way Diffusion works is it mathematically removes noise from an image. Whereas, CLIP, is primarily for labeling images. Thus, when the two interact, CLIP iteratively guides the diffusion denoising process via proper image identification. This makes the image close to the meaning of the text prompt.
Altair
Lastly, it also has Altair which produces dream-like images and are more abstract. Altair AI uses VQGAN-CLIP model in generating images. VQGAN generates the images, while CLIP observes & informs how well the generated image aligns with the inserted text prompt. This communicative method between the two networks ensure the best possible accuracy when producing the images.
starryAI Pro and Credits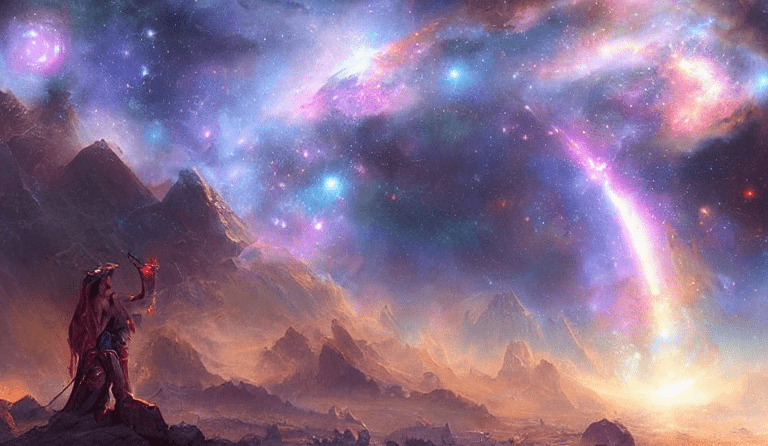 In this section questions related to starryAI Pro membership and credits take the spotlight. For any questions regarding the app, visit their website here.
Where do I get my daily free credits?
Firstly, daily credits are available for claiming everyday after 5 AM on users' local time. Free users need to claim theirs everyday. On the other hand, Pro users automatically receive their credits daily.
Restoring Pro
Next, here is how to restore Pro on starryAI. Open the purchase screen on the starryAI app and press the "Restore" button. This is located at the bottom of the screen.
Purchasing Credits
Thirdly, in the event of not receiving purchased credits, contact the starryAI team. Have your purchase receipt ready and the team adds your credits as soon as possible.
Refunds
All mobile purchase refunds must be requested through their respective App Store. However, for those purchased on the web, contact the starryAI team. Here are the links for the respective App Stores. (iOS App Store and Android App Store)
Canceling Pro Subscriptions
starryAI being available on different platforms, have different ways of canceling Pro subscriptions. The following are links for canceling subscriptions on iOS and Android. For iOS click here. Next, for Android click here. For Pro subscriptions purchased on the web, visit the starryAI Pro page.
starryAI Account and Profile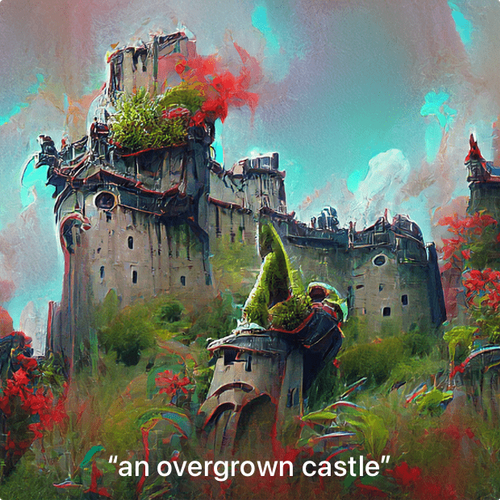 In this section, we tackle all questions related to account management. All frequently asked questions about account editing and management get answers here. For reference, visit the FAQ website of starryAI.
Updating your starryAI Profile
First, we go into updating your starryAI profile. In the profile screen of the starryAI app, press "Edit Profile". Here users have the option of updating profile attributes such as Username, Photo, and Social handles.
Deleting your starryAI Account
Second, we run through deleting your starryAI account. Next, on the info screen of the starryAI app, press the "Delete Account" button. This completely erases your account.
Username Selection
Lastly, we talk about username selection. In certain cases, the app doesn't allow users to set a username that's already taken. If you suspect someone impersonating you or you're unable to access your old account, contact the starryAI team.
starryAI Creations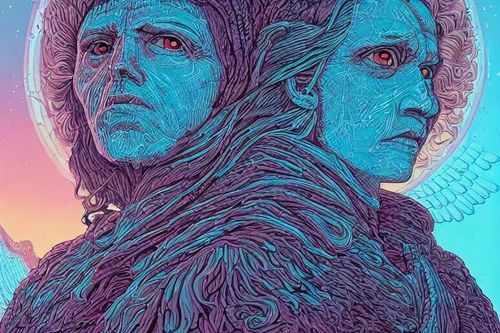 Lastly, let's talk about your AI Generated art on the platform. This section lists the frequently asked questions regarding generated artwork using starryAI's neural systems.
Ownership
First on this FAQ's is ownership. You are the copyright owner of your creations as long as you have the right to use any initial images used in generating. There exists a term called Img2Img art generation. This refers to using a base image for an AI neural system to work around in creating new art. You own the copyright of your generated image if you have the original copyright of the base image. All generated media is eligible for commercial and non-commercial usage.
HD Artwork
Secondly, starryAI hosts an upscaling feature. Users enjoy turning their generated images into 16x in HD resolution.
Longevity
Next, we talk about how long starryAI saves your crations. starryAI hosts all generated artwork indefinitely. This means that all Ai generated art stays on their platform for the unforeseeable future.
Deleting your Creations
Lastly, here is how to delete your creations. Press the more button on the creation screen then click the "Delete" button. This deletes your generated artwork permanently from the starryAI servers.
How to Create Better Images on starryAI
First, remember that starryAI is a text-to-image generator. Thus, understanding prompts are most important. A prompt is a user input for AI Art Generators. This is a phrase or line of text that details the elements which the AI uses in producing an image.
Note that the more detail you put towards your prompt makes way for a sophisticated photo. A vague prompt results in a chaotic output which lacks detail and design elements. Find out about the key parts of a prompt.
The anatomy of prompt includes the Raw Prompt, the Art Medium, the Art Style, and Prompt Details. Understanding these parts equips you the ability of composing your prompts for Stable Diffusion. In line with this, there are useful prompt builders available online for Stable Diffusion. This includes websites like Promptomania and Lexica. A highly detailed guide regarding prompts and prompt building is available for you in this article.
Promptomania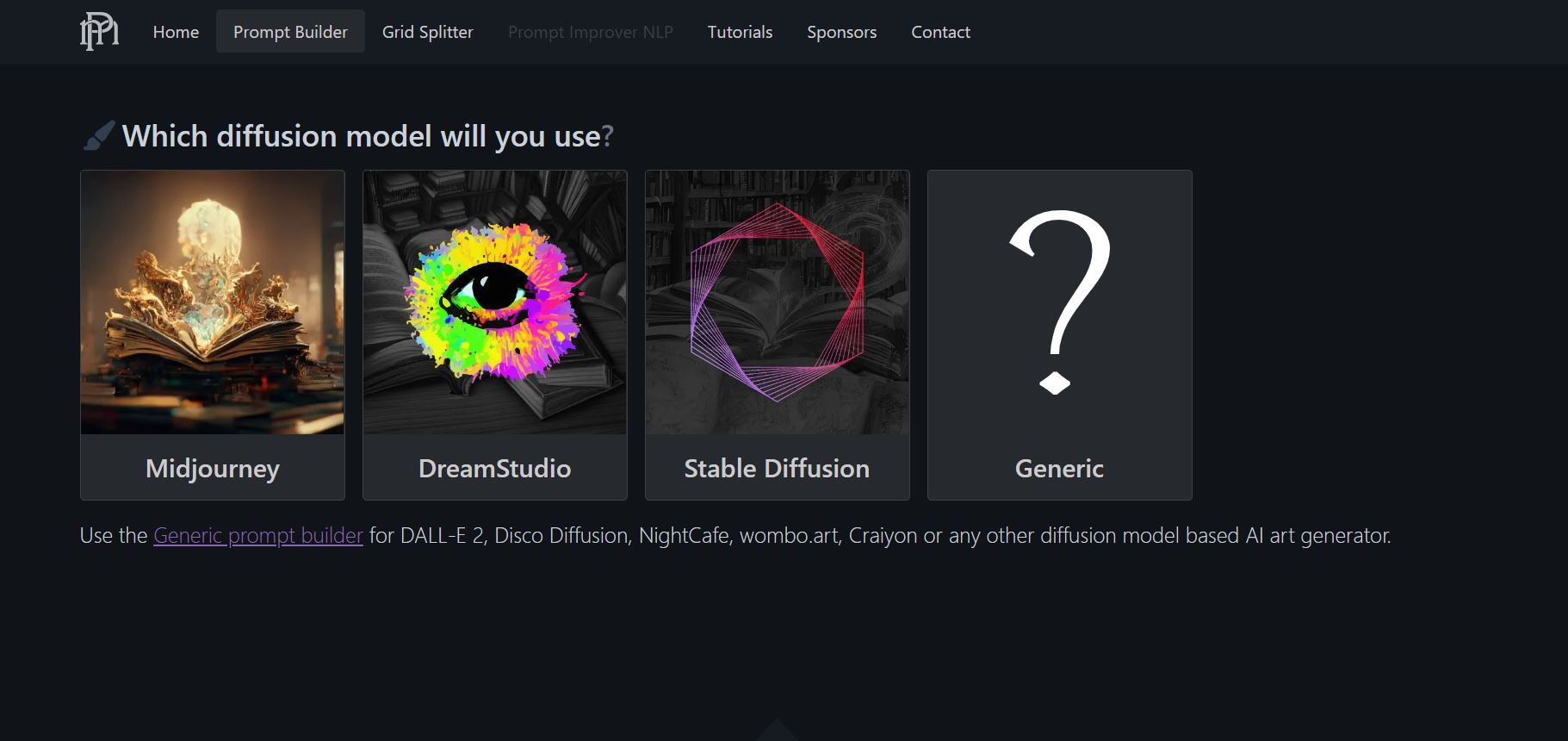 Promptomania is an online prompt builder website designed for DreamStudio, MidJourney, and Stable Diffusion. It also offers a Generic option for generic diffusion model AI based art generators. These are DALL-E 2, Disco Diffusion, NightCafe, wombo.art, and Craiyon.
The website provides you with a large range of potential details for prompt building. First, choose which AI art generator you're using. They provide multiple options such as color, dimensionality, presentation, geometry, lighting, and material in addition to the three primary core prompts.
Afterword
Art is a crucial part of society. It dates back in early signs of human life as seen on cave drawings and sculptures. Today, AI has the ability to create stunning artworks. Artificial intelligence uses algorithms from entered prompts by the user for generating artworks. The more detailed the prompt is, the more accurate and appealing the result becomes.
AI art generators provide an avenue for people where they can turn concepts into a reality. Every person has creativity within them. However, not all pursued the path of dedicating time and effort for art. AI Generated Art is a testament of how the human mind can come up with ideas that translate well into art forms.
The continuous rise in popularity of AI Art Generators opens more doors for creativity. Art always played an important role in society. It's mind blowing that in our generation today, humanity gained the ability of harnessing artificial intelligence for art generation.
The future of AI art generators is positive. With the increasing number of users by day, the neural system also learns more. The developers are constantly adding more stuff towards the AI. Just recently, new developments regarding CLIP models surfaced on the internet. This makes the AI categorize images much better than before. Therefore, this makes text-to-image prompts work better.
Lastly, thank you for reading this article. If you find this article interesting, consider checking out our recently published posts. They introduce the world of AI Art Generators as well as tips and tricks for Prompt Building. If you're looking towards Photography, we also offer great articles for your inspiration.
Find them here:
The 5 Best AI Art Generator of 2022
AI Generated Art : The Creative Future
AI Art Generators : Prompt Building
World Photography Day 2022
Guide to Landscape Photography
The Art of Editing Photos