Event Photography is a marathon unlike other photography styles. Explore your consistency in producing quality images. While not every shot needs to be perfect, test and develop your skill in photography. Events usually run for hours. This means that it is challenging for a photographer to capture moments.
In this article, we'll talk all about Event Photography. From what equipment you need to all the tips and tricks, this is the guide for you. Our objective is to give you a solid foundation in getting started with event photography.
What is Event Photography?
Event photography is a photography niche that captures guests, happenings, scenes, and precious moments of an event or occasion. Event photographers are busy all year long with the multitude of events happening around the world. No matter where you live, there are for sure festivities and events waiting to be photographed.
Having a lot of events to photograph, it is easy for any photographer to build up their portfolio. It also provides a great avenue for experience and skill building. The key feature of event photography is the capture of candid moments. This makes it a challenging feat since every photo comes from an uncontrolled environment.
As you gain more experience, you have the ability of choosing which specific event you prioritize. Some particular events may be weddings, concerts, festivals, or conventions.
Types of Event Photography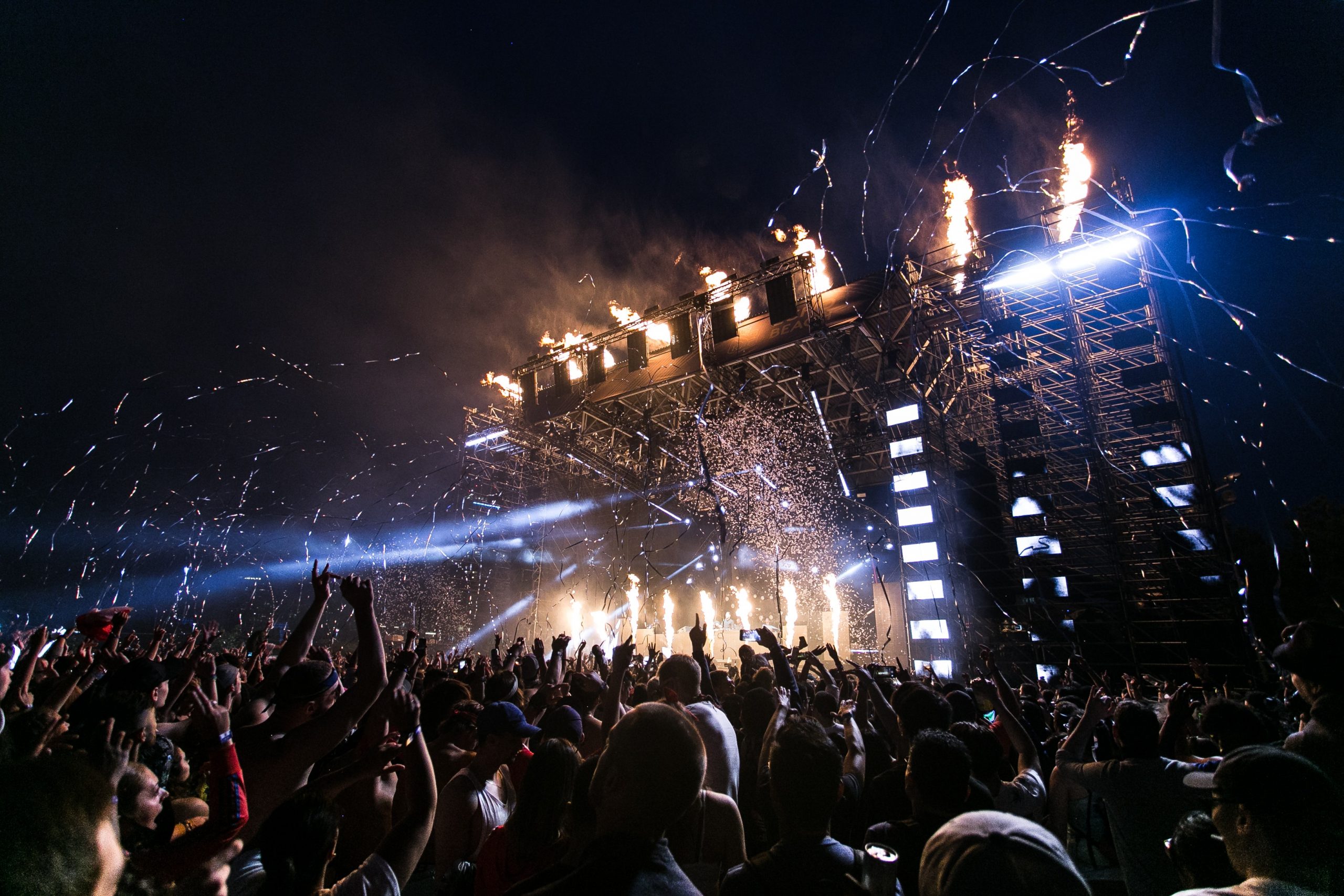 As mentioned in the closing portion of the first section, there are specific events that photographers may choose to go to. This section lists events where your skill and experience come in handy.
Private Event Photography
First, private events include birthday parties, weddings, baptisms, and family reunions among others.
Community Event Photography
Second, community events include festivals, local meetings, gatherings, and official city proceedings among others.
Concert Photography
Lastly, concert photography involves events with a large stage and audience. It also differs from other event photography types in terms of the required equipment and gear. Usually, photographers are at a distance from the stage which means a longer lens gets the job done.
Equipment for Event Photography
his section lists all the cameras and lenses we recommend for event photography. While you may already have your own camera, there are still features essential for event photography your camera may lack. Read along and find the gear worthy of investment for event photography.
Cameras for Event Photography
A camera captures a subject it faces. For this guide, the subjects are the people and the events unfolding before you. Read through and find what camera best fits your event photography needs. Once again, these are only suggestions. What you best need for event photography is knowledge of the fundamentals and mastery of it. Lenses also play a major role here so keep that in mind.
Canon EOS-1D X Mark III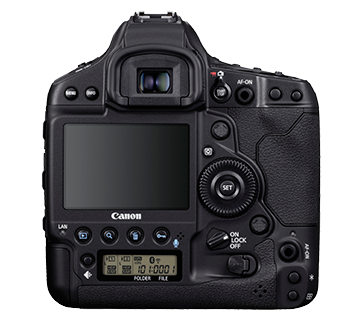 Are you an event photographer in need of a low-light action camera? The Canon EOS-1D X Mark III is an outstanding choice that gives you what you need.
It's a DSLR designed for professional sports photography. This means the camera offers accurate and fast autofocus which is perfect for event photography. It's no secret that people continuously move during events. The EOS-1D X Mark III captures musicians as they move around a stage or partygoers as they whirl across a dance floor perfectly.
Lastly, Canon specifically optimized the 1D X Mark III for low-light focusing. This comes in handy for indoor locations which have few light sources
Sony A7 III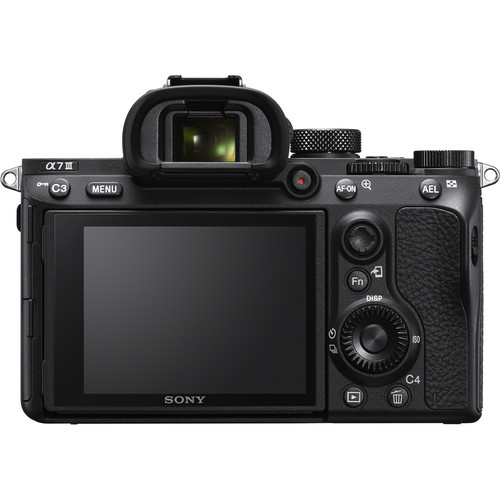 The Sony A7 III is a favorite among photographers. Especially for those who like to shoot mirrorless, this is one of the go to cameras for event photography. Though its electronic viewfinder isn't as detailed as others, it still provides a beneficial exposure-ramped view.
Low light autofocus detection, while not as sophisticated as some in this list, still performs well by working in -3 EV. Even when ramped up to a massive ISO 51200, this camera handles image noise well. It also produces excellent image results.
Shooting for hours on any event drains the battery quickly. This is true especially when considering it powers both the rear screen and the EVF. However, this camera is CIPA-rated well above average for a mirrorless of this type. It is a touch more expensive than others in its class. But if you're after a natural low light performer camera that is versatile for other photography styles, the A7 III might be the one for you.
Nikon D850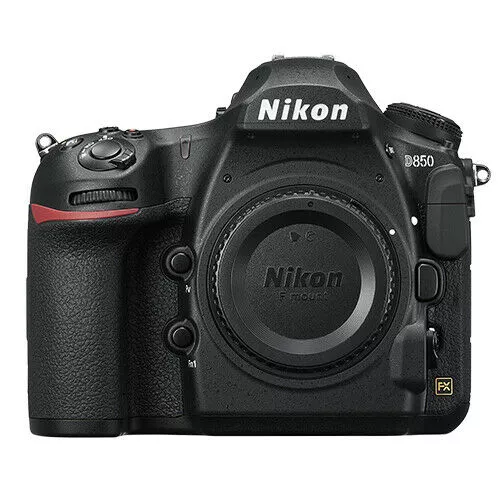 The Nikon D850 DSLR released almost five years ago but still keeps up with the current camera models released recently. The 45.7-megapixel image sensor on the D850 produces ultra-detailed photos while keeping image noise to a minimum. It also shoots 4K UHD 30 frames per second video for those who want to make movies of the precious moments.
It is heavier, bigger and bulkier than other event cameras or its mirrorless competition. Still, due to its rugged construction and excellent weather sealing, it lasts for many years. No matter what environment you choose to shoot in. Needless to say, the D850 will surely stand above it strongly.
Like all DSLRs, it has an optical viewfinder. This makes it a little challenging with regards to composition and focus. However, the rear tilting touchscreen fixes this problem. It has two card slots for SD and XQD/CF Express cards ensuring it can record all that incredible detail at speed. The D850 utilizes full button illumination, making it simple to operate in dark locations.
Lenses for Event Photography
Lenses make or break your event photography journey. Not all lenses are capable of capturing every moment and scene. Telephoto lenses work well for large events while not for indoor events. There are multiple considerations in choosing the best lens for the job. Here are our top recommended lenses for event photography.
Sigma 24-70mm f/2.8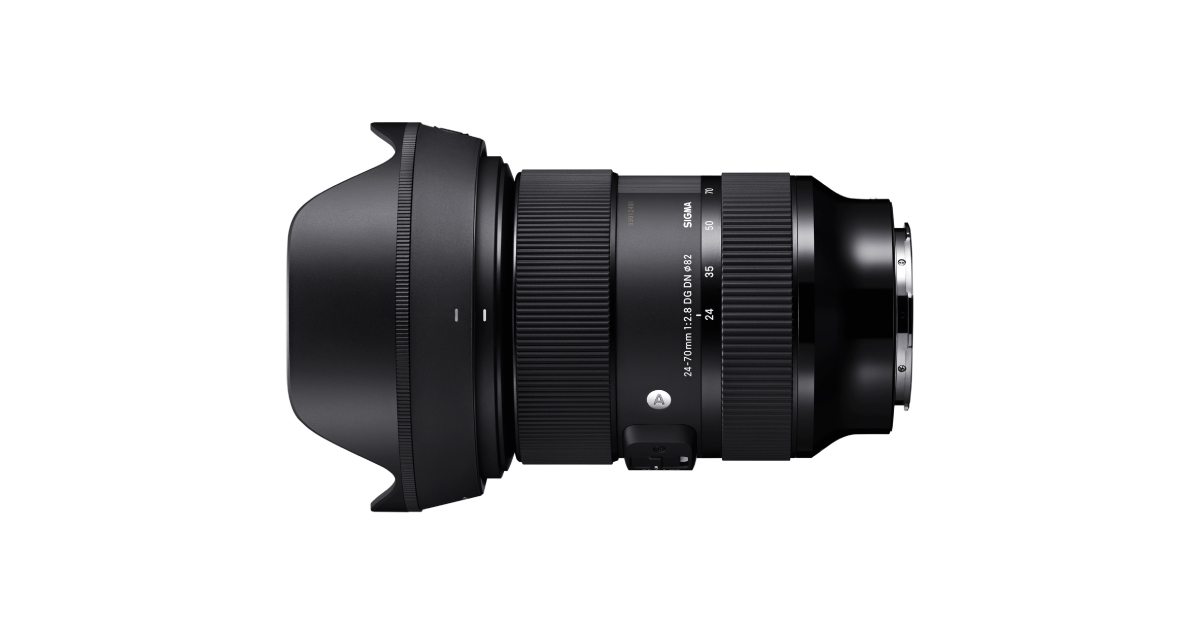 The Sigma 24-70mm f/2.8 is the ultimate event photography lens. It offers a flexible set of focal lengths, a wide maximum aperture, and a robust build.
First, there's the incredible 24-70mm range. At 24mm, capture beautiful wide-angle views of a concert venue or reception hall. Next at 50mm, shoot candid portraits. Lastly, at 70mm zoom in, capturing headshots and intricate details.
The lens is sharp at every focal length and at all standard apertures. A wide aperture lens is a must have especially for low light scenarios. The 24-70mm f/2.8 gets the job done
At first glance, the price seems on the high side especially for event photography beginners. However, the lens actually costs far less than 24-70mm f/2.8 competitors from Sony, Canon, and Nikon. It's a genuine steal and great investment for the quality.
Canon EF 85mm f/1.2L II USM
The Canon EF 85mm f/1.2L II USM is a versatile lens. This is useful for a variety of event photography scenarios. The short telephoto focal length is great for getting close to the action such as at weddings or parties.
The 85mm f/1.2 also excels at low-light photography. It has an even wider aperture compared to the previous lens. This gives you great control over your shutter speed. Pairing this with a high quality Canon camera produces stunning shots with no noise.
This L-series lens features a fantastic autofocus system. Quickly and accurately focus on moving artists, guests, and key people. The 85mm f/1.2 also packs a floating optical system, which includes an aspheric element to reduce aberrations. If you intend to go professional in event photography, this is one of the best Canon lenses you can buy.
Canon EF 50mm f/1.8 STM
The Canon 50mm f/1.8 is an impressive starter lens. This is perfect for those just getting into event photography. It may not offer the same quality as the L-series lenses on this list, but it still performs great and is capable of excellent photos.
Firstly, the 50mm focal length is great for events. This is a versatile lens also for beautiful portraits. Next, the lens is relatively small and lightweight, providing no strain on your arms even during long events.
While this lens is pretty basic, it offers a great maximum aperture of f/1.8. This allows you access to professional bokeh effects and shoot in low-light environments. Overall, this is a great lens for beginners who are starting to explore the niche.
Canon EF 70-200mm f/2.8L IS III USM
Short prime lenses are great for weddings and more intimate events. On the other hand, telephoto zooms are great for shooting large festivals, concerts, and other outdoor events. That's why the Canon EF 70-200mm f/2.8L IS III is such a good choice.
With a constant f/2.8 maximum aperture, you have access to beautiful bokeh effects and low light photography. This L-series lens is impressively durable. Comfortably use it during outdoor events regardless of the conditions.
Lastly, the image quality is exceptional. Expect corner-to-corner sharpness and zero distortion at every focal length.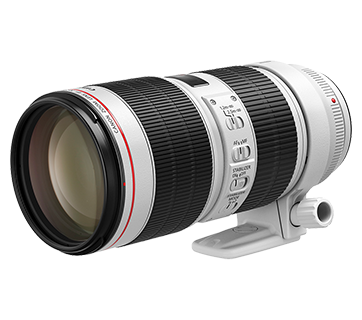 Tips for Event Photography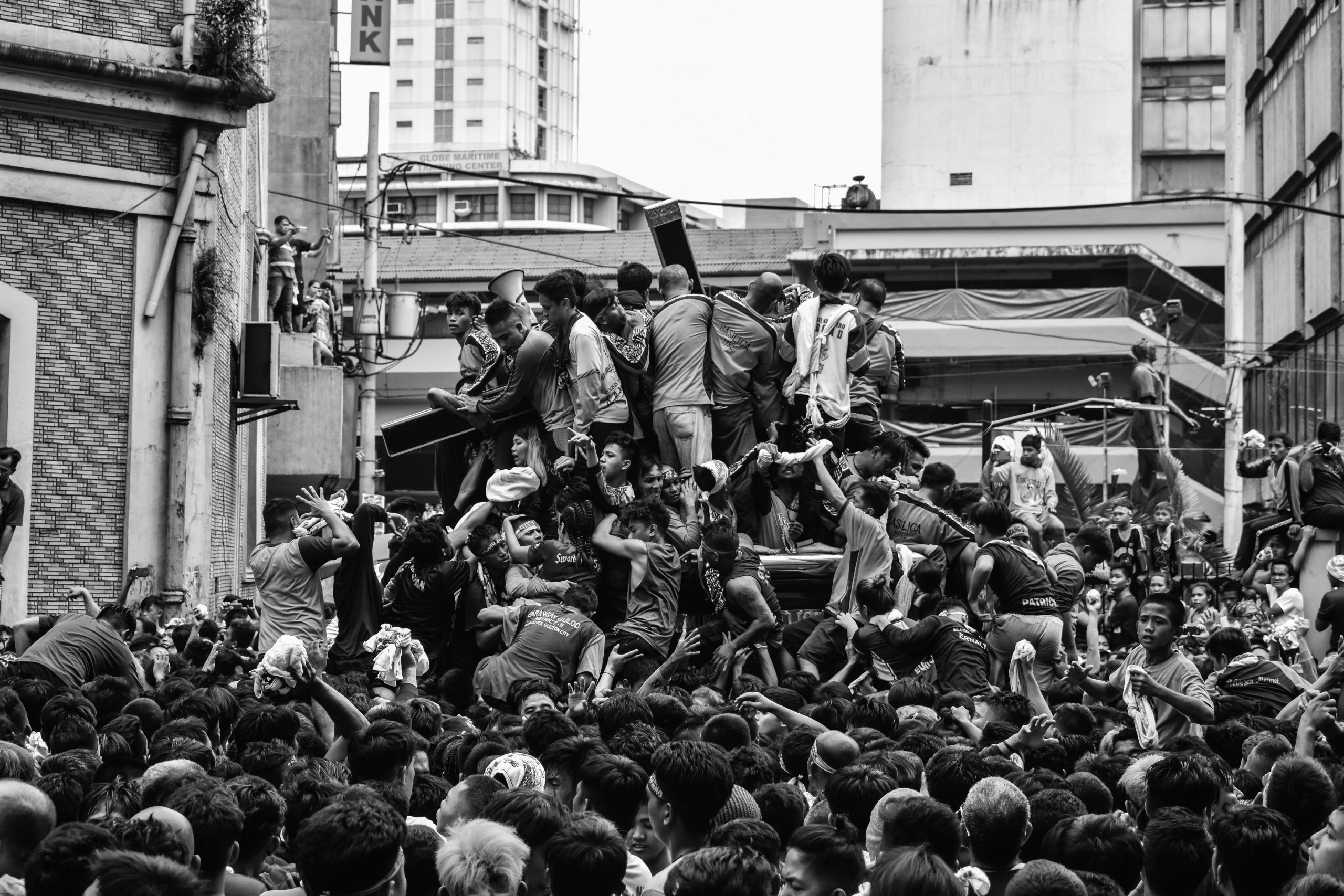 Event photography is an extremely challenging photography niche. There are multiple things that make awesome subjects. However, these moments happen extremely fast. As a photographer, it requires you to be constantly aware of your surroundings. Below are tips that go a long way for your event photography experience.
Preparation
First, do some research. Know about the event and the people involved in it. Have access to a program flow so that you don't miss out key moments. Next, have a photography list. This is a list between you and the client. It lists down what moments and scenes that are of high importance.
Arrive Early
Build up your relationship with guests at the event prior to its start. Arrive 15-30 minutes early and capture pre-event photos. This gives you a feel of the lighting and venue for setting up your camera settings.
RAW Format
RAW format records all data from the sensor. This gives you the highest possible quality for post-processing. Using RAW makes your life easier in correcting overly underexposed and overexposed images. I can go on forever into why shooting RAW is awesome but use it if you have enough space on your drives!
Afterword
Thank you for reading this article. If you find this article interesting, consider checking out one of our recently published posts. A few of them showcase AI Art Generators in extreme detail. On the other hand, if you're looking for more photography articles, we also offer great reads for your inspiration. Also, turn your event photography into prints with some of our published articles.
Find them all here:
Stable Diffusion : AI Art Generator Spotlight
starryAI : AI Art Generator Spotlight
World Photography Day 2022
Guide to Toy Photography
Best Outdoor Print and Signage Options
The Printing Mediums of Wall Art