Visual storytelling is the art of conveying stories and emotions through images. From a single photograph to an entire film, the combination of composition, light, and subject matter can create powerful narratives that resonate with audiences. This article is a journey through the world of visual storytelling, where every frame tells a tale and every image evokes a feeling. 
What is Visual Storytelling?
Visual storytelling is a multifaceted medium that encompasses various forms, such as photographs, illustrations, videos, animation, and even data visualizations. These visuals have the ability to condense information, capture attention, and engage viewers in a narrative, making it a versatile tool for communication across diverse fields, including marketing, journalism, art, and education.
Visual Storytelling in Various Fields
Firstly, in marketing, brands use captivating visuals and narratives in advertisements to connect with consumers effectively. It's a vital tool to convey messages.
Next, in journalism, visual storytelling is crucial in news reports, documentaries, and photojournalism. It brings stories to life and deepens our understanding of events.
Art and graphic novels also use visual storytelling to express complex emotions and ideas, often with minimal or no text.
Meanwhile in education, it simplifies and enhances learning, making information more digestible and memorable.
The digital age has expanded the possibilities for visual storytelling, allowing interactive and immersive experiences that transport audiences into new worlds and perspectives. In summary, visual storytelling is a dynamic and evolving field that thrives as technology and creativity intersect. It's a rich and powerful medium for expression and communication.
The Power of Images and Narrative in Visual Storytelling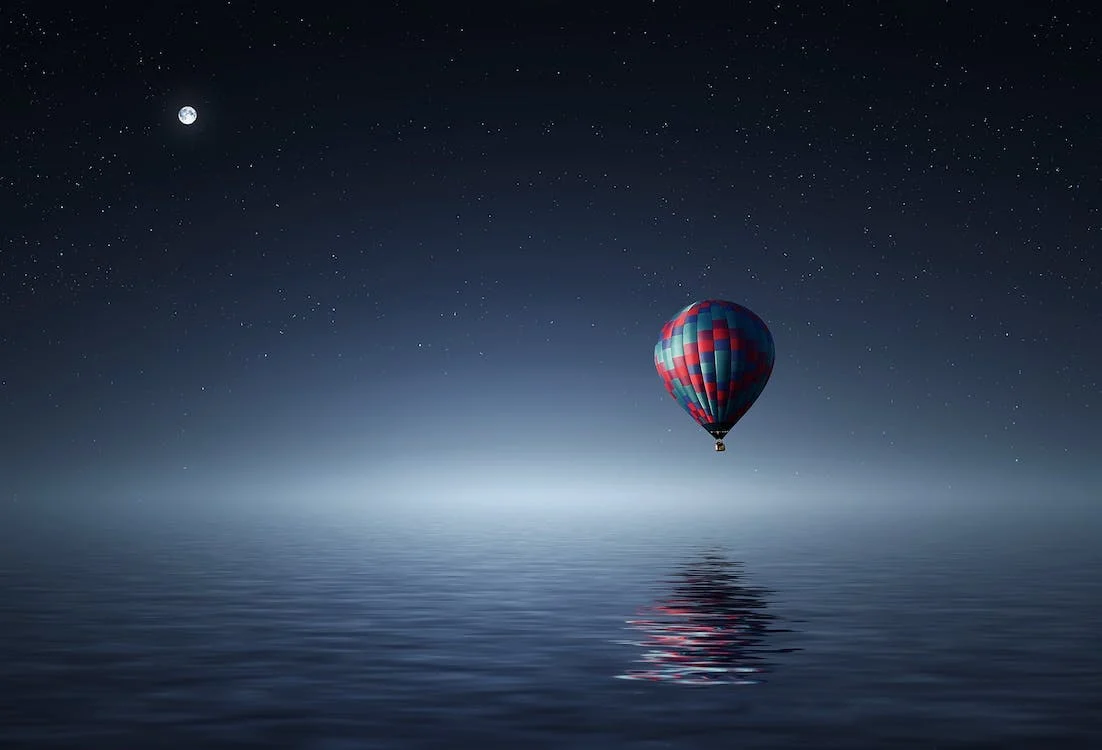 The power of images and narrative is profound, as it taps into our fundamental human capacity to perceive, understand, and connect with the world around us. When combined, images and narrative create a synergy that can convey information, emotions, and ideas in a way that is often more impactful and memorable than text alone.
Images
Images, like photos, drawings, and videos, can break language barriers and be universally understood. They freeze moments, tell stories, and stir emotions with just a look. Visuals offer a sensory experience, sparking imagination and personal interpretation.
Narrative
Narrative, however, adds structure and context to images. It links events, characters, and ideas to create a meaningful story. A well-crafted narrative gives purpose to visuals, guiding the audience on a journey of discovery, empathy, or understanding. It helps people relate and remember.
When images and narrative combine, they work together seamlessly. Images grab the viewer's attention, while the narrative guides their engagement. This combination can be seen in various media, from books and movies to ads and documentaries, enhancing storytelling with visuals.
Images and narrative are powerful tools for clear and impactful communication. They can inspire, inform, and entertain, making them essential in art and communication. Whether for storytelling, education, or persuasion, this combination engages, connects, and leaves a lasting impression on our minds and hearts.
Visual Storytelling Through Portraiture
Telling stories with portraits is a compelling way to communicate. It's more than just capturing how someone looks. It goes deeper into their feelings, identity, and experiences. Portraits can really engage people, offering a peek into a person's inner world and sometimes revealing broader societal or cultural themes.
In portrait photography or art, the photographer or artist becomes the storyteller. They use composition, lighting, and the subject's expression to create narratives. The subject's pose, facial expression, and surroundings all play a part in the story. A smile can show happiness, while a furrowed brow might suggest a hidden struggle. The choice of background, props, and styling adds context and depth to the story.
Portraiture storytelling isn't limited to individual portraits. It also includes group portraits, environmental portraits, and self-portraits. Each form explores identity, relationships, and emotions in its own way. Environmental portraits put the subject in their surroundings, giving insights into their daily life or job. Group portraits highlight connections and dynamics between people.
Portraiture can also address bigger social, cultural, or political stories. Photographers and artists use it to shine a light on societal issues, challenge stereotypes, or document historical events. For example, documentary photographers often use portraits to capture the spirit of communities, cultures, or movements.
In the end, storytelling through portraiture is a powerful art form. It lets us feel, connect, and think about the human experience. It encourages viewers to look beyond the surface and explore the complexities of individuals and their stories. Whether in art, journalism, or personal expression, portraiture has the amazing ability to convey stories that deeply touch the human spirit.
Ethical Considerations in Visual Storytelling
Ethical considerations in visual storytelling are of paramount importance. This medium has the potential to shape perceptions and impact individuals and communities. To ensure responsible and ethical practices in visual storytelling, several key considerations must be addressed:
Key Considerations
Informed Consent: Obtain consent from subjects, especially for personal or sensitive stories. Be transparent with the purpose and potential consequences of their participation. Consent should be voluntary.
Privacy: Respect privacy. Be cautious about intruding on private spaces or moments without proper consent. Balancing storytelling needs with an individual's right to privacy is essential.
Authenticity: Strive for authenticity and accuracy. Avoid manipulating images or misrepresenting facts that can mislead the audience. Ensure that images and narratives honestly reflect the story's context and reality.
Cultural Sensitivity: Show respect for cultural diversity and sensitivity. Avoid misappropriation or misrepresentation of cultures, which can perpetuate stereotypes and harm communities. Collaborate with and listen to the voices of those being represented.
Avoiding Harm: Ensure that visual storytelling does not harm individuals or communities. Consider the potential impact on subjects' lives, relationships, or safety, especially in sensitive or conflict-related stories. Minimizing harm is a vital ethical obligation.
Objectivity and Bias: Be aware of biases and strive for objectivity. Present multiple perspectives when possible and be transparent about any conflicts of interest.
Responsible Editing: Enhance the narrative through editing without distorting the truth. Avoid misleading alterations or manipulations and make clear distinctions between news and artistic expression.
Consent for Minors: When featuring minors in visual storytelling, obtain consent from a legal guardian. Protect children's rights and well-being as a top priority.
Environmental Impact: Consider the environmental footprint, especially in projects involving extensive travel, equipment, or resource consumption. Minimize the environmental impact in an era of climate awareness.
Stakeholder Engagement: Engage with communities and individuals involved in the story for valuable insights and ethical representation. Consult with experts and stakeholders to navigate complex ethical issues.
Accountability: Visual storytellers should be accountable for their work. This includes responding to criticism, correcting inaccuracies, and acknowledging and learning from mistakes.
The Endless Journey of Visual Storytelling
Visual storytelling keeps changing, driven by technology. It started with black-and-white film and now includes high-definition video, virtual reality, and artificial intelligence, making narratives more immersive and personal.
Also, it's become more diverse, celebrating different voices and perspectives. It challenges stereotypes and represents a broader range of experiences. This shift aligns with changing social attitudes, emphasizing how storytelling can build empathy, understanding, and unity.
Visual storytelling has a global impact, bringing people together and creating understanding and empathy for experiences far from our own. Through documentaries, photojournalism, and art, it becomes a universal language, crossing linguistic and cultural boundaries.
The journey of visual storytelling is ongoing, always seeking new horizons and innovation. It remains a dynamic force, blending the timeless art of storytelling with technology, diversity, and cross-cultural influence to adapt to our ever-changing world. It continues to be a powerful tool for connection, education, and inspiration, promising more exciting developments in the future.
Afterword
We hope that you find this article helpful. Thank you for reading and you're always free to leave a comment. If you find this article interesting, consider checking out one of our recently published posts. A few of them showcase advancements in technology such as AI Art Generators. On the other hand, if you're looking towards Photography, we also offer great articles for your inspiration. We also have multiple articles that talk about the various printing mediums for wall art. May these articles give you inspiration for your next print!

Find them here:
Discover the Secret to High-quality Canvas Prints
The 9 Best Canvas Print Companies in 2023
Acrylic Prints: Add Vibrance to Any Space
The Top Food Photography Trends to Try Now
The Ultimate Guide to Continuous Lighting for Photography
Stable Diffusion Tips and Tricks
Best AI Art Generator for Android Phones 2023

We enjoy reading your comments and insights with our posts! Should you have any questions or concerns, feel free to leave them below! -Mark