Travel adventure photography is a powerful tool to capture the beauty and culture of the world. Each photo tells a compelling story, transporting viewers to far-off places and offering a glimpse into local traditions and landscapes. It fosters connections between people from different parts of the world and celebrates human diversity.
Moreover, travel adventure photography preserves memories. Each picture freezes a moment. It allows us to revisit and share our journey's vibrant experiences. Also, it serves as a record of our adventures. It ultimately reminds us that a picture is worth a thousand words.
Travel adventure photography goes beyond personal memories. It also raises awareness. Photographers use their art to shed light on crucial issues such as environmental conservation and cultural preservation. By doing this, they aim to evoke empathy, create change, and promote responsibility toward the world and its people. In this manner, travel adventure photography not only captures the world's beauty but also plays a role in protecting and enhancing it.
Accessories for Capturing the Perfect Shot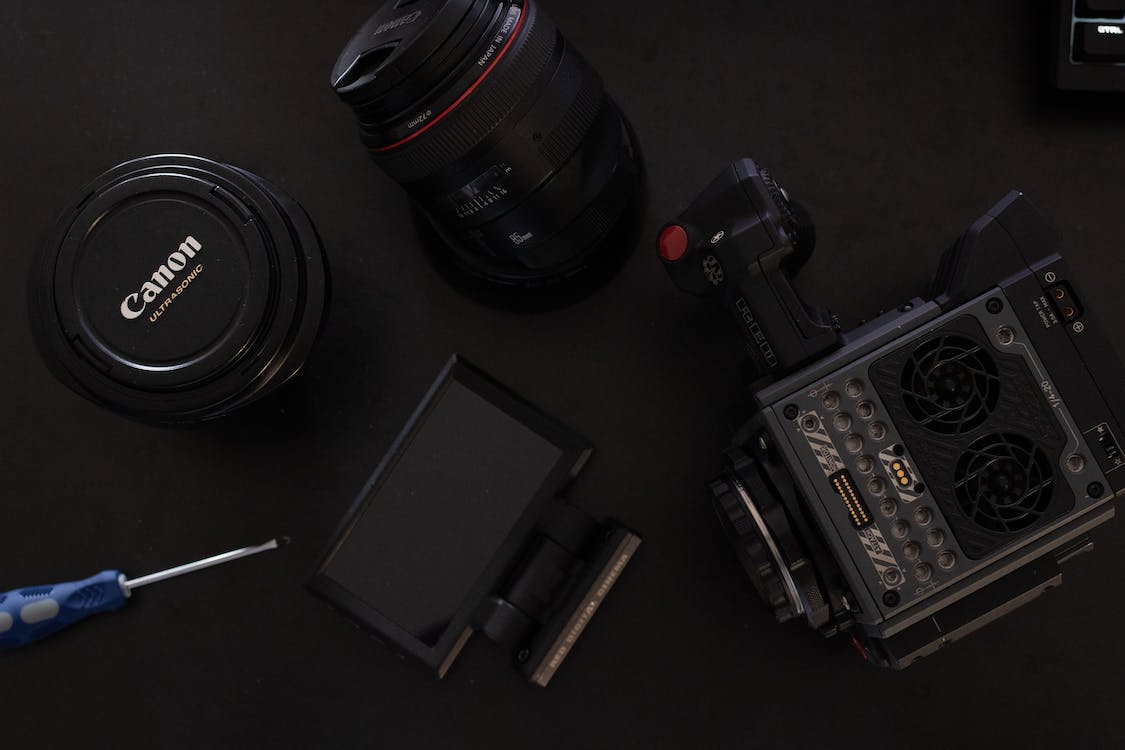 Capturing the perfect shot often requires more than just a camera and a lens. Photography accessories can greatly enhance your creative capabilities and help you achieve the desired results. Here are some essential accessories for capturing the perfect shot:
Tripod
A stable platform is crucial for getting sharp images, especially in low light or when using slow shutter speeds. A tripod provides stability and allows for precise composition.
Camera Bag
A good camera bag not only protects your gear but also keeps it organized. Look for a bag with padded compartments, easy access, and weather resistance.
Lenses
Having a variety of lenses can expand your creative possibilities. Consider wide-angle, telephoto, prime, and macro lenses to achieve different effects and compositions.
Filters
Filters, such as UV, polarizing, and neutral density filters, can improve image quality and provide unique effects. A polarizing filter can reduce reflections and enhance colors, while a neutral density filter allows for long exposure shots in bright conditions.
External Flash
An external flash can improve lighting in challenging conditions. It provides more control over the direction and intensity of light, reducing harsh shadows and enhancing portrait photography.
Remote Shutter Release
A remote shutter release or cable release allows you to take photos without touching the camera, reducing the risk of camera shake, especially during long exposures.
Lens Hood
Lens hoods protect your lens from glare, lens flares, and physical damage. They are particularly useful when shooting in bright sunlight.
Memory Cards and Storage
Always carry spare memory cards to ensure you have enough storage space. Additionally, a portable hard drive or cloud storage can back up your images on the go.
Lens Cleaning Kit
Dust and smudges on your lens can degrade image quality. A lens cleaning kit with a blower, brush, and microfiber cloth helps keep your gear clean.
Gimbal Stabilizer
For videographers or photographers shooting in motion, a gimbal stabilizer can provide smooth and steady footage, reducing shaky or jittery shots.
Reflectors
Reflectors can be used to bounce natural light onto your subject, providing soft and flattering illumination in portrait and macro photography.
Rain Cover
Wet or adverse weather conditions are part of travel photography! A rain cover or protective sleeve can safeguard your camera and lens from moisture and damage.
Lens Adapters and Converters
These accessories allow you to adapt lenses from different mounts or extend the focal length, providing flexibility in your photography.
Portable Lighting
Small LED panels or portable speedlights can be used to add or control light in various situations, particularly in portrait and product photography.
Polaroid/Gray Card
These cards help set white balance and exposure accurately in different lighting conditions, ensuring color accuracy and consistent results.
Selecting the right accessories for your photography style and needs is essential. Your choice of accessories should complement your creative vision and help you overcome the challenges you face in different shooting situations.
Enhancing Your Travel Photos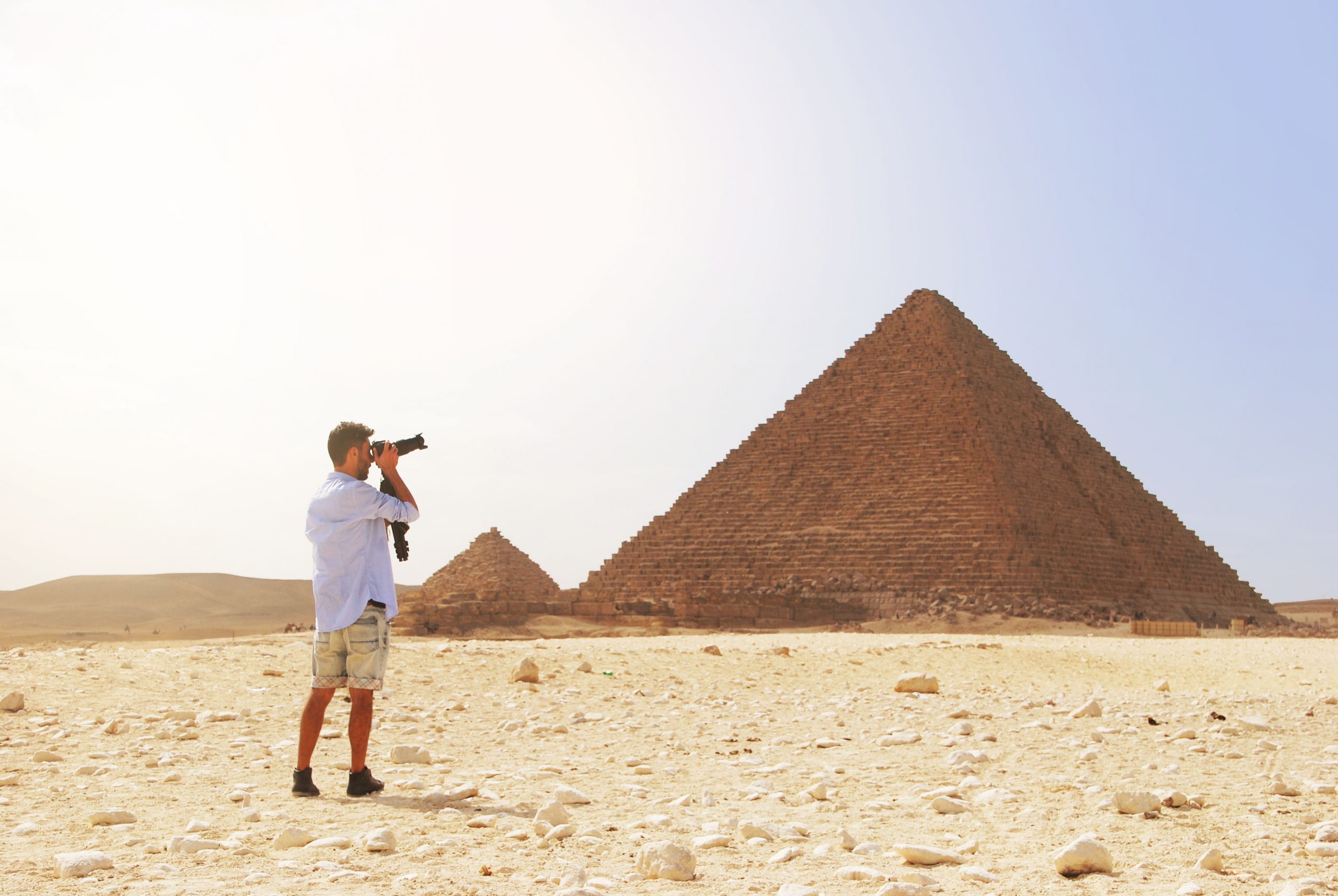 Enhancing your travel photos can make your memories come alive, capture the essence of the places yImproving your travel photos brings your memories to life, captures the spirit of your destinations, and motivates others to travel. Here are some tips to make your travel photos better:
Master Your Camera
Firstly, before you embark on your journey, make sure you're familiar with your camera or smartphone. Understand its settings, including manual mode, exposure, and focus. Knowing your equipment well is the first step to capturing great shots.
Plan and Research
Moreover, research and plan your shots. Look for iconic landmarks, unique angles, and the best times for lighting. Having a shot list can help you focus on your photography goals.
Golden Hours
The hour after sunrise and the hour before sunset, known as the golden hours, offer the most flattering natural light. Take advantage of this soft, warm light for stunning travel photos.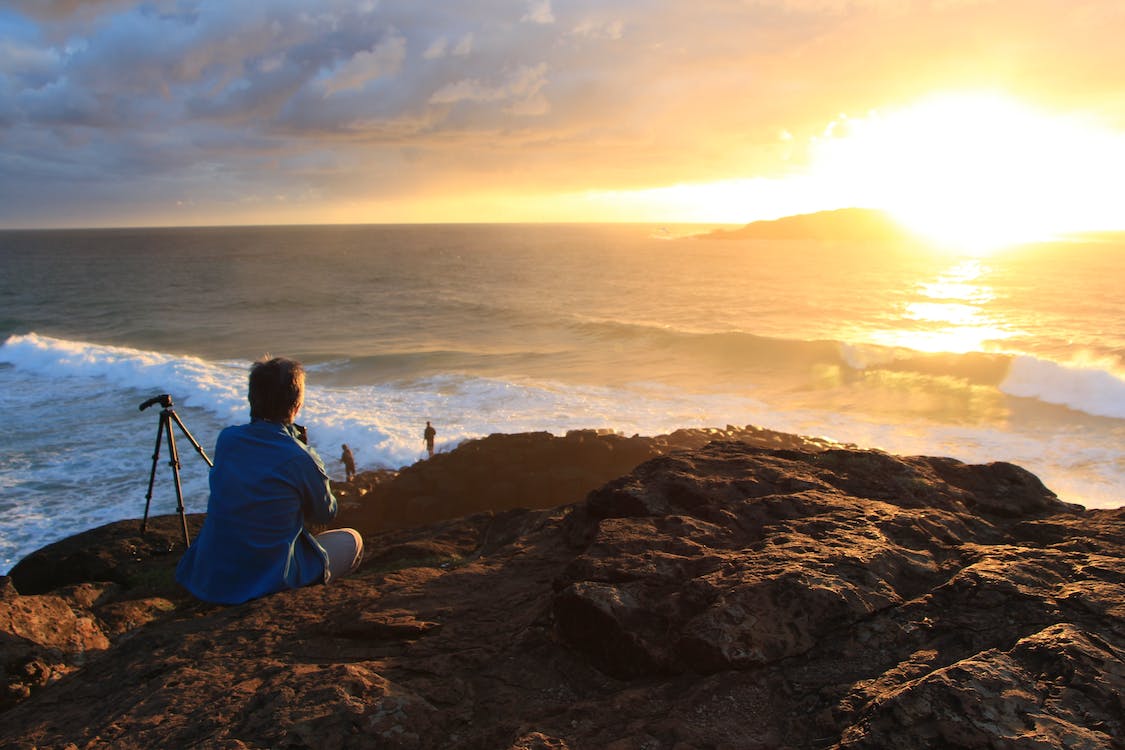 Composition
Next, pay attention to composition rules like the rule of thirds, leading lines, and framing. These principles can help you create visually pleasing and engaging images.
Include elements in the foreground to add depth and context to your photos. This technique is especially useful when shooting landscapes or cityscapes.
Don't always shoot from eye level. Experiment with high and low angles to capture unique perspectives. For example, try shooting from ground level to showcase a subject against a dramatic sky.
Use a Tripod
For low light conditions or long exposures, a tripod can make a significant difference in the sharpness of your photos. It's also useful for taking self-portraits or group shots.
Include People
Travel photography isn't just about places; it's also about people and their stories. Candid shots of locals or staged portraits can add a human element to your travel photos.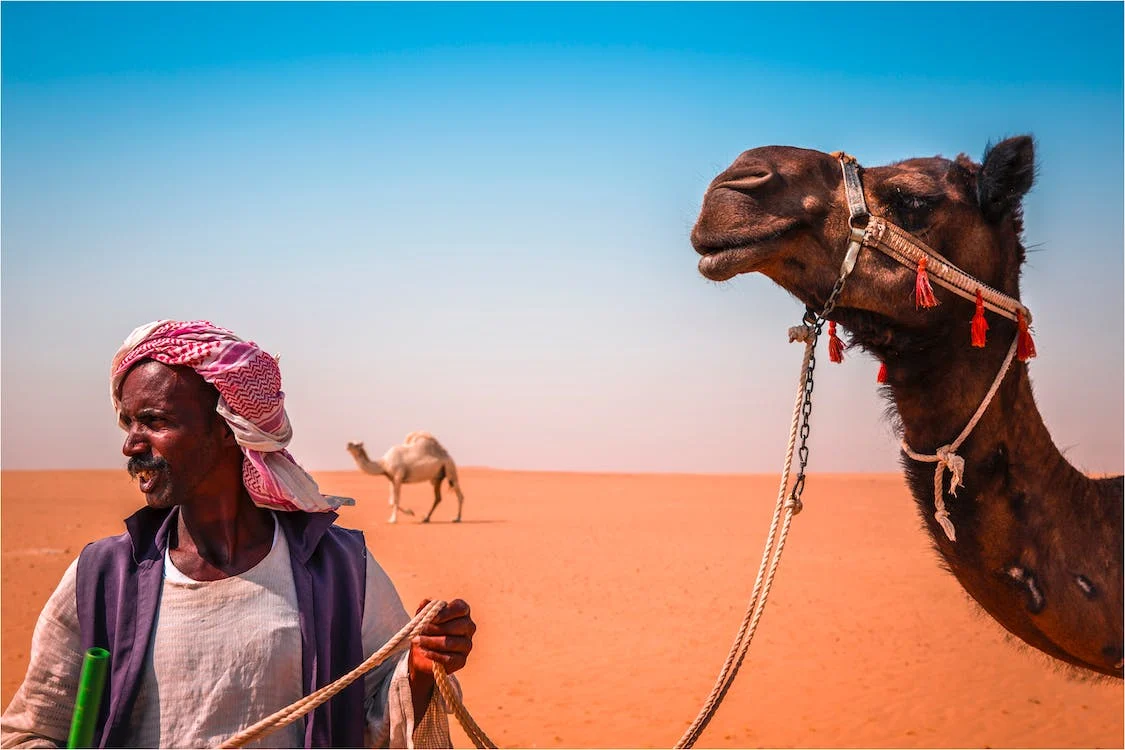 Tell a Story
Instead of just taking standalone images, think about creating a photo series or a visual narrative that tells the story of your journey. This could involve capturing different aspects of a place, such as its culture, food, and landscapes.
Edit and Enhance
Post-processing is a crucial step in enhancing your travel photos. Use photo editing software like Adobe Lightroom or mobile apps to fine-tune exposure, color balance, and sharpness. Be careful not to overdo it; subtlety is often more effective.
Use lens filters or smartphone apps to experiment with creative effects, such as polarizing filters for vibrant skies or neutral density filters for long exposures.
Capture Details
Don't forget to photograph the small details that make a destination unique. Close-ups of textures, patterns, and local crafts can add depth to your travel portfolio.
Stay Patient
Sometimes, you may need to wait for the right moment to capture the perfect shot. Be patient and prepared to seize opportunities as they arise.
Remember that enhancing your travel photos is not just about technical prowess. It's about capturing the spirit and emotions of your journey. Each photo should be a memory that transports you back to the place and moment you captured.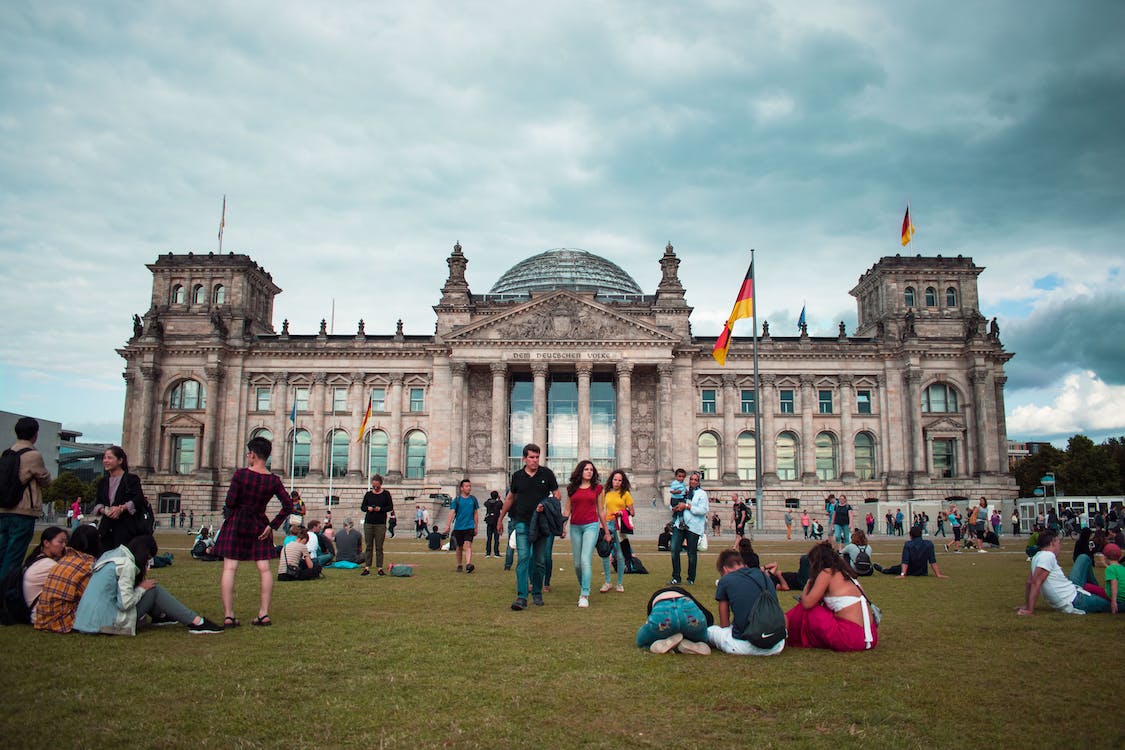 Start Your Own Travel Adventure Photography
Moreover, embarking on a travel adventure enriches you personally. It lets you leave your comfort zone and test your adaptability and resilience. Travel can challenge your beliefs, nurture empathy, and spark curiosity that knows no borders. As you explore new places, you discover not only the world but also yourself – your strengths, passions, and your ability to embrace the unfamiliar.
Experience Freedom
Travel adventures also offer a profound sense of freedom. There's nothing quite like the feeling of being on the open road or standing at the edge of a new horizon, free from the constraints of routine and obligations. This freedom can be liberating, allowing you to chart your own course and make spontaneous decisions that lead to unforgettable experiences.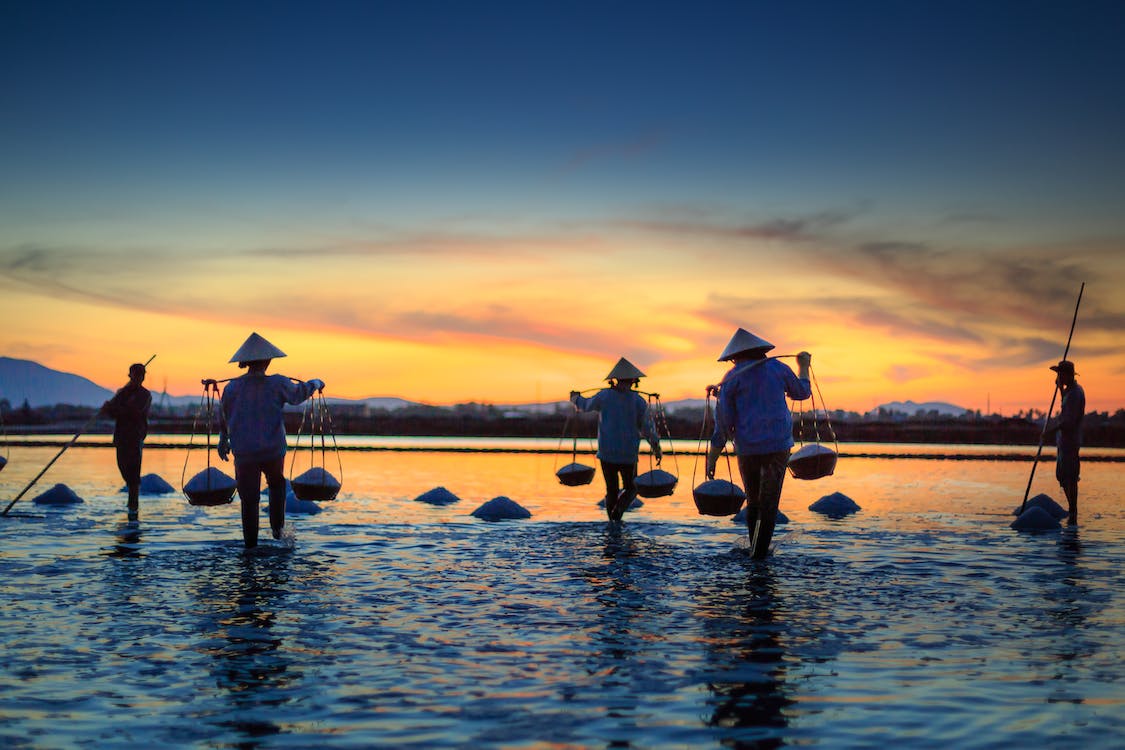 Enjoy the Moment
Remember, a travel adventure doesn't need extensive planning or a detailed itinerary. Traveling, whether near or far, is an adventure. Every destination, close or distant, has unique treasures to explore and lessons to teach.
When you think about starting your travel adventure, understand it's a life-changing experience. It's also a journey of self-discovery and a path to better cultural understanding. It's an investment in memories, learning, and personal growth. The world is full of beauty waiting for you to explore. Seize the opportunity to begin your travel adventure and make it a cherished chapter in your life story.
Afterword
We hope that you find this article helpful. Thank you for reading and you're always free to leave a comment. If you find this article interesting, consider checking out one of our recently published posts. A few of them showcase advancements in technology such as AI Art Generators. On the other hand, if you're looking towards Photography, we also offer great articles for your inspiration. We also have multiple articles that talk about the various printing mediums for wall art. May these articles give you inspiration for your next print!

Find them here:
Discover the Secret to High-quality Canvas Prints
The 9 Best Canvas Print Companies in 2023
Acrylic Prints: Add Vibrance to Any Space
The Top Food Photography Trends to Try Now
The Ultimate Guide to Continuous Lighting for Photography
Stable Diffusion Tips and Tricks
Best AI Art Generator for Android Phones 2023

We enjoy reading your comments and insights with our posts! Should you have any questions or concerns, feel free to leave them below! -Mark