The field of artificial intelligence (AI) has made remarkable strides in recent years, particularly in the area of image generation. Image-to-image AI art generation is a fascinating area of research that has the potential to revolutionize the way we create and interpret images. This technique allows us to create new, unique images by taking an existing image and transforming it in various ways using AI algorithms. In this article, we will explore the role of base images in image-to-image AI art generation and how they contribute to the overall process.
What are base images?
When it comes to image-to-image AI art generation, the process starts with what is known as a base image. Essentially, a base image serves as a starting point for the AI algorithm to generate new images. A base image can be any type of image, such as a photograph, drawing, or painting. It can be chosen by the artist or generated randomly by the algorithm.
For example, if an artist wants to create a new image using AI art generation, they would choose a base image to work from. This base image could be anything from a photograph of a landscape to a portrait of a person. Once you have the base image, the AI algorithm then applies various transformations. This creates a new image that is based on the original but with new features and characteristics.
How do base images contribute to the process?
The base image is a vital element in the image-to-image AI art generation process. It serves as a foundation for the AI algorithm to work with and helps the algorithm to understand the image's content and style. By analyzing the base image, the AI algorithm learns its underlying patterns and structures, enabling it to generate new images that are similar in style to the base image.
Imagine an artist who wants to create an AI-generated image of a cat. So, they pick a base image of a fluffy feline and let the AI algorithm work its magic. The algorithm takes a deep dive into the image, analyzing every little detail, from the texture of the fur to the color and shape of the whiskers.
Once the algorithm has absorbed all of the cat's unique features, it then sets to work on applying various transformations to the base image. The result is a new image of a cat that's just as adorable and furry as the original, but with some extra pizzazz thrown in for good measure. Perhaps the new cat has a little bow tie, or maybe it's sitting on a pile of books. The possibilities are endless when it comes to AI-generated art!
Transforming base images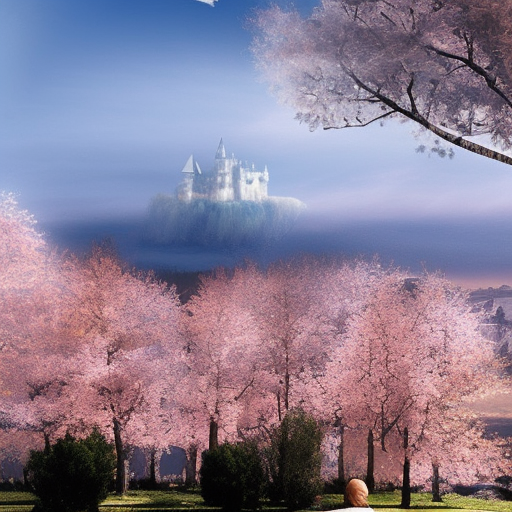 When an AI algorithm looks at a starting image, it can do all sorts of amazing things to it! It can make the colors brighter or completely change them, and even transform the image into something completely different – like turning a picture of a cat into a picture of a dragon!
If you want your image to look like it was painted by a famous artist, the AI algorithmis capable of that too. It is capable of applying different styles to the image such as impressionism, cubism, or surrealism.
For example, imagine you have a picture of a flower. The AI algorithm could turn that picture into a painting that looks like it was created by Vincent van Gogh in his impressionist style, with bold brush strokes and bright colors. Or, it could turn the flower into a 3D model of a spaceship, flying through the stars. The possibilities are endless!
Advantages of using base images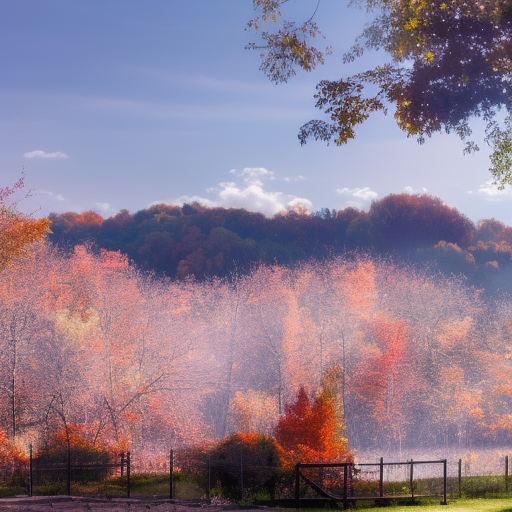 Using base images in AI art generation comes with many advantages! Firstly, it's a quick and efficient way for artists to create new and unique images. Instead of starting from a blank canvas, the artist can begin with a base image and then apply various transformations to make it their own. This saves time and effort, making the creative process much more streamlined.
In addition to being a time-saver, using base images is also helpful for maintaining consistency within an artist's work. By using a base image as a starting point, the artist can ensure that the new image fits in with their existing work and style. This is especially useful when creating a series of images or artwork that needs to be visually cohesive.
Another advantage of using base images is the potential for collaboration. By sharing a base image with other artists, they can all work on their unique interpretations of the image. This can lead to an exciting and diverse range of artwork, all stemming from a single base image.
Finally, using base images can inspire creativity and experimentation. Artists can take an existing image and push the boundaries by transforming it into something entirely different. This process can lead to unexpected and exciting results, allowing artists to explore new avenues of creative expression.
Challenges of using base images
While using base images in AI art generation has many benefits, such as quicker and more efficient artwork creation, there are also some challenges that need to be addressed.
Challenge 1: Overdependence on Base Images
One of the significant challenges is the possibility of the AI algorithm becoming too dependent on the base image. This can limit creativity and uniqueness, resulting in generated images being too similar to the original.
Challenge 2: Selecting the Right Base Image
Another challenge is selecting the right base image for a project. Not all images are suitable for generating new and exciting artwork, and choosing the wrong image can result in uninteresting or unappealing artwork.
Challenge 3: Legal Issues with Base Images
Using copyrighted or licensed images as a base can present legal challenges. It's important that all images used in AI art generation have licenses or are free to use for creative purposes.
Challenge 4: Unpredictable AI Algorithm Output
The AI algorithm's output can sometimes be unpredictable, resulting in unexpected or undesirable results. This can be frustrating for artists who have a particular vision in mind for their artwork.
Overcoming Challenges and Creating Unique Artworks
Despite these challenges, there are ways to overcome them. For example, artists can use a mix of base images to create a more diverse set of outputs. They can also adjust the AI algorithm's parameters to fine-tune the output and ensure it meets their creative vision.
Real-world applications of image-to-image AI art generation
Image-to-image AI art generation has many potential real-world applications, particularly in the field of digital art. It allows artists to produce more work in less time. It is also useful in creating realistic 3D models of objects and scenes, which can be useful in fields such as architecture and design. It's also useful for image restoration. AI algorithms can analyze patterns and textures in an image to fill in missing information from an image.

Overall, image-to-image AI art generation has numerous real-world applications, from creating unique artworks to aiding in architectural visualization and restoring damaged images.
Conclusion
In conclusion, base images are a critical component of image-to-image AI art generation. They provide a foundation for the AI algorithm to work with, enabling it to generate new and unique images quickly. While using base images presents some challenges, the potential real-world applications of image-to-image AI art generation are vast and exciting.
FAQs
Can image-to-image AI art generation be used to create realistic photographs?
Yes, image-to-image AI art generation is capable of creating realistic photographs. The AI algorithm can analyze a base image and then generate a new image that is stylistically similar but also realistic.
Can image-to-image AI art generation be used for animation?
Yes! AI algorithms are capable of generating a sequence of images that are stylistically consistent, just as needed for animations.
Is there a limit to the complexity of the transformations that can be applied to base images?
There is no hard limit to the complexity of the transformations applicable to base images. However, more complex transformations may require more processing power and time, which can be a limiting factor.
Can image-to-image AI art generation be used for commercial purposes?
Yes! Many companies are exploring the use of AI-generated images for advertising and marketing campaigns.
How does image-to-image AI art generation differ from traditional art techniques?
Image-to-image AI art generation differs from traditional art techniques in that it relies on AI algorithms to generate new images. Traditional art techniques rely on the artist's skill and creativity to produce new and unique works of art.

Afterword
We hope that you find this article helpful. Thank you for reading and you're always free to leave a comment. If you find this article interesting, consider checking out one of our recently published posts. A few of them showcase advancements in technology such as AI Art Generators. On the other hand, if you're looking towards Photography, we also offer great articles for your inspiration. We also have multiple articles that talk about the various printing mediums for wall art. May these articles give you inspiration for your next print!
Find them here:
AI Art Generators : Img2Img
Stable Diffusion Tips and Tricks
Stable Diffusion : AI Art Generator Spotlight
The Printing Mediums of Wall Art
The Top Food Photography Trends to Try Now
We enjoy reading your comments and insights with our posts! Should you have any questions or concerns, feel free to leave them below! -Mark