Aluminum prints offer a modern and eye-catching way to display your photos, art, and designs. This guide will assist you in making informed choices. Come with us on a journey into the world of aluminum prints. Unlock their potential as a unique and vibrant medium for your creative expressions!
What are Aluminum Prints?
Aluminum prints are becoming popular for their unique qualities. They have a modern look with a reflective metal surface. This adds to their visual impact. These prints don't use a traditional frame. Instead, they seem like they're floating on the wall. This gives it a clean and uncluttered appearance. They are tough and durable, keeping your image vibrant and sharp for many years.
These prints are versatile and work in homes and businesses. They can handle environmental factors like humidity and temperature changes. This makes them suitable for outdoor use. Many photographers and artists choose aluminum prints. They use them for gallery exhibitions because of their modern appeal and the bold statement they make. These prints captivate viewers the most!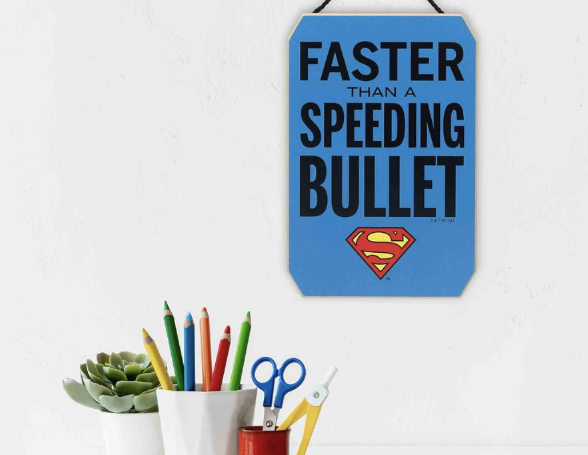 Advantages of Aluminum Prints
Durability: They're tough, resisting scratches, moisture, and UV rays. Your images stay vibrant for years, even in challenging places!
Vibrant Colors: The dye sublimation process gives you vivid, long-lasting colors. Dyes fuse directly with the aluminum, creating high-definition, fade-resistant images.
Contemporary Look: They've got a sleek and modern style. The metal surface adds a reflective quality for a clean and minimalist appearance. They often go frameless, creating a floating effect on the wall.
Versatility: You can use them indoors or outdoors. They handle humidity and temperature changes well. They work in homes, offices, galleries, and even outdoor settings.
Lightweight: Despite being tough, they're surprisingly lightweight. They're really easy to handle and hang.
Easy to Clean: They're low-maintenance. Just wipe them with a damp cloth to remove dust or smudges without harming the print.
Customizable: You can get them in various sizes, shapes, and finishes. They're made to order, so you can choose the mounting options that suit your needs.
Unique Presentation: The metal surface and high-quality printing give your photos or artwork a unique, eye-catching look. Aluminum's reflective qualities can add depth and dimension to your image.
Resistant to Fading: They're less likely to fade compared to traditional prints, so your images stay vibrant.
Eco-Friendly: Many of these prints use recycled materials. They are an environmentally-friendly choice.
Types of Aluminum Prints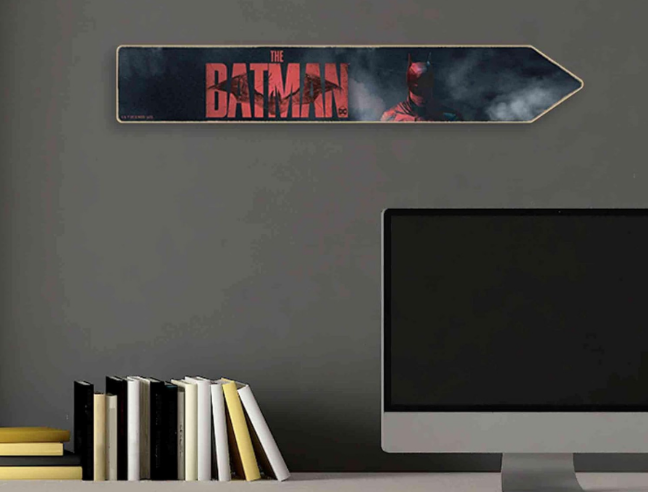 There are several types of aluminum prints that cater to different preferences and purposes. These variations can enhance the aesthetic and functionality of your printed artwork or photographs. Here are some common types:
White Aluminum Prints
White-coated aluminum serves as the canvas for these prints. It offers a neutral backdrop, ensuring accurate colors for your artwork.
Brushed Aluminum Prints
Brushed aluminum exposes the metal's texture in areas where the image isn't printed. This adds an industrial, unique look with depth and a metallic sheen.
Clear Aluminum Prints
Clear aluminum prints are translucent, showcasing the metal's reflectivity. They provide a modern, glossy, and dynamic appearance. This particularly enhances images with varying light and dark areas.
Infused Aluminum Prints
Infused aluminum prints are made through dye sublimation. This process infuses color dyes into the aluminum. This ultimately results in vibrant, long-lasting, high-definition colors resistant to fading.
Split Aluminum Prints
These prints split one image into multiple panels, allowing for creative configurations. They add an artistic touch and dynamic visual effects to your decor.
Custom Shapes and Sizes
Aluminum prints can be tailored to various shapes and sizes. Create unique and personalized displays that match your artistic vision and interior design needs.
Outdoor Aluminum Prints
Designed to endure outdoor conditions, these prints withstand weather elements. These are the ideal prints for garden or patio decor. They maintain vibrancy even when exposed to sun, rain, and wind.
Metallic Photo Prints
While not pure aluminum, metallic photo prints are an option. They are printed on special metallic photo paper. This provides a unique shine and depth. Frame them or mount them on aluminum for added durability and a sleek appearance.
High-Gloss Aluminum Prints
High-gloss aluminum prints enhance the metal's reflectivity. It results to a shiny and polished appearance that brings out the colors and details of your artwork.
Custom Finishes and Mounting
You can choose from various finishes and mounting options, such as floating frames, easel backs, or standoff mounts, to complement your prints and achieve the desired display effect.
Your choice of aluminum print depends on your artistic taste, image content, and desired look for your home, office, or gallery. Each type has distinct visual qualities, making these a versatile and customizable medium for displaying your art or photos.
Mounting and Display Options for Aluminum Prints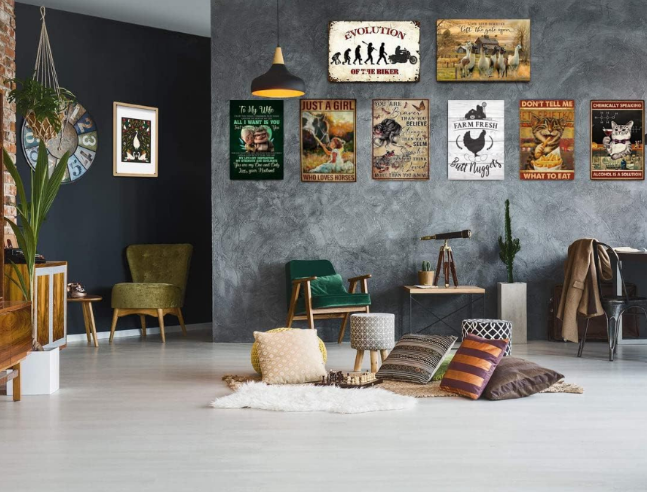 When it comes to display, there are various mounting and display options to choose from, depending on your artistic vision and the space in which you plan to showcase your artwork. Here are some common mounting and display options:
Flush Mounting
Flush mounting means attaching the aluminum print directly to the wall, creating a sleek, frameless look. This method gives the impression that the print is floating on the wall, offering a clean and modern appearance. It's a popular choice for contemporary and minimalist interior design.
Standoff Mounting
Standoff mounting uses decorative hardware called standoffs to secure the aluminum print to the wall. The print is positioned slightly away from the wall, creating depth and dimension. Standoffs come in various styles and finishes, allowing for customization and adding elegance to the display.
Floating Frame
A floating frame is an elegant way to showcase these prints. The print is placed within a frame that holds it away from the edges, creating a visible gap between the frame and the artwork. Floating frames come in different materials, like wood or metal, and can enhance the visual impact of the print.
Easel Back or Tabletop Display
Smaller prints can have easel backs, allowing them to stand on a tabletop or shelf. This option is great for displaying prints in a freestanding manner, making them versatile for home and office decor.
Split Panel Displays
Split panel displays involve dividing a single image into multiple aluminum panels, which can be arranged in various configurations on a wall. This technique can create an artistic and dynamic focal point, especially when the panels are arranged creatively.
Custom Shapes
Some prints can be customized into unique shapes, adding an artistic touch to the display. This is an excellent option if you want to move away from the standard rectangular or square formats and create a more personalized presentation.
Outdoor Installations
For outdoor use, aluminum prints can be mounted with suitable hardware to withstand weather elements. Secure installation on exterior walls or garden structures can make your outdoor space more aesthetically pleasing.
Photo Albums and Books
Smaller prints can also be bound together to create custom photo albums or books, perfect for preserving and displaying a collection of memories or art in a compact and portable way.
Ceiling Suspensions
In some environments, aluminum prints can be suspended from the ceiling, creating a captivating visual display viewable from multiple angles. This is a unique way to showcase artwork in open spaces or galleries.
Mixed Media Displays
Combining aluminum prints with other artwork or decor elements can result in mixed media displays that add depth and complexity to your overall interior design.
Your choice of mounting and display options for aluminum prints depends on the print's size. Your space's style and your personal preferences also are factors to consider. These options offer flexibility and creativity in how you present your artwork.
Creative Ways to Use Aluminum Prints
Aluminum prints are a modern and versatile way to showcase art and photos. Here are some creative ways to use them:
Create a gallery wall: Arrange a collection of aluminum prints with various images or a consistent theme for a visually stunning display. The glossy finish and vibrant colors add to your home's decor.
Use them outdoors: Aluminum prints are weather-resistant, making them perfect for outdoor spaces. Decorate your patio or garden with them to infuse artistry and character into your outdoor environment.
Make room dividers: In open living areas or workspaces, aluminum prints provide privacy while allowing light to pass through due to their semi-translucent quality.
Upgrade your kitchen: Replace traditional tiles with aluminum prints for a stunning and customizable backsplash. It adds a unique focal point and is easy to maintain and clean.
Statement headboard or wall mural: Use a large aluminum print as a headboard in your bedroom or cover an entire wall with an aluminum mural. The reflective quality adds a touch of modern elegance to your personal space.
Afterword
We hope that you find this article helpful. Thank you for reading and you're always free to leave a comment. If you find this article interesting, consider checking out one of our recently published posts. A few of them showcase advancements in technology such as AI Art Generators. On the other hand, if you're looking towards Photography, we also offer great articles for your inspiration. We also have multiple articles that talk about the various printing mediums for wall art. May these articles give you inspiration for your next print!
Find them here:
Discover the Secret to High-quality Canvas Prints
The 9 Best Canvas Print Companies in 2023
Acrylic Prints: Add Vibrance to Any Space
The Top Food Photography Trends to Try Now
The Ultimate Guide to Continuous Lighting for Photography
Stable Diffusion Tips and Tricks
Best AI Art Generator for Android Phones 2023

We enjoy reading your comments and insights with our posts! Should you have any questions or concerns, feel free to leave them below! -Mark