Mary Ellen Mark has made some of America's most iconic photographs and is widely considered one of the most important documentary photographers of the second half of the twentieth century.
Mark was fearless in her choice of subjects, photographing people on the fringes of society, or in her own words, those "that didn't have the lucky breaks in life".
She sought out female mental patients in Oregon, heroin addicts in London, prostitutes in Bombay, and homeless teenagers in Seattle. Her subject choice was often people that were abused and vulnerable; some were survivors, while others were lost souls.
I'm a documentary photographer. Reality is so bizarre, you could never think of those ideas. Fiction writers are great in the sense that they can imagine. I could never 'imagine' things. What I'm really great at is looking – that's my forte – to be able to pull things from reality, to see what's strange and real.

Mary Ellen Mark
Mark was also a portraitist, took advertising commissions and led a successful parallel career as an on-set stills photographer in Hollywood. However, it was her documentary work that resonated most with the public and influenced photographers around the globe.
Related: 65 Mary Ellen Mark Quotes to Transform your Photography
In this article, we will provide an overview of Mary Ellen Mark's work. If you want to learn more about her life and photography projects, then I recommend checking out the Mary Ellen Mark website (after you've read through this article).
Editor note: If you enjoy our Mary Ellen Mark profile or find it helpful, then we would be grateful if you could share it with other photographers through your own websites, social media and forums.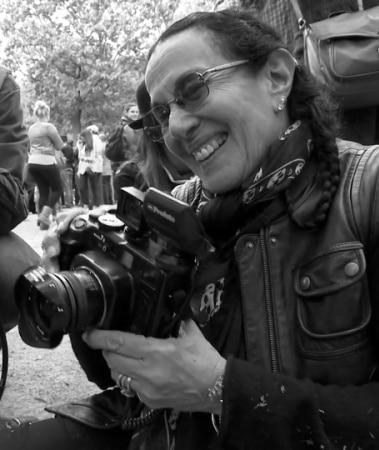 About Mary Ellen Mark
Name: Mary Ellen Mark
Nationality: American
Genre: Documentary, Photojournalism, Portraiture, Film Stills, Advertising, Street
Born: March 20, 1940 – Philadelphia
Died: May 25, 2015 (75 years) – New York
Mary Ellen Mark Biography
Mary Ellen Mark was born in Philadelphia in 1940 to a middle-class family. She attended the University of Pennsylvania and received her undergraduate training in the fine arts, followed by a BFA in art history and painting in 1962.
Mark began to take photography more seriously while continuing her education at the University of Pennsylvania as a graduate student, receiving an MA in photojournalism in 1964.
After she graduated, she was given a Fulbright Scholarship and went to Turkey to hone her photography skills, this was followed by extensive travel throughout Europe.
In 1966, Mark moved to New York City, where she lived for the rest of her life, and began to work as a freelance photojournalist.
She traveled to India, a country that has inspired some of her most significant work, for the first time in 1968.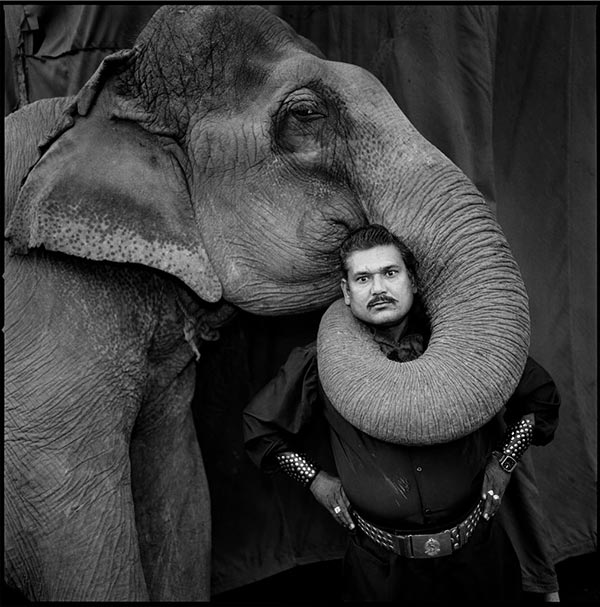 Mark photographed throughout the United States, and in many other parts of the world, among them Mexico, England, India, Spain and Vietnam.
Early on in her career, Mark achieved success as a stills photographer for the film industry. This lucrative career helped subsidize the cost of her social documentary projects.
She shot production stills for dozens of films, including Alice's Restaurant, Apocalypse Now, One Flew Over the Cuckoo's Nest, The Day of the Locust and Australia.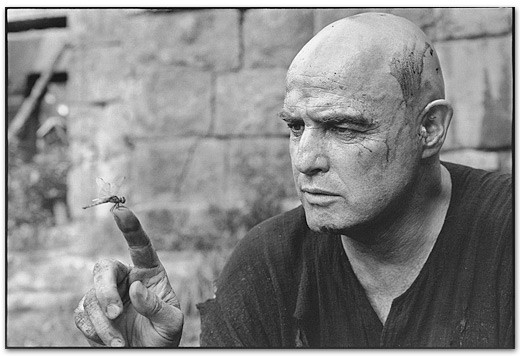 Mark's film stills raised her profile and she was soon offered assignments from magazines, including a 1969 commission from Look to create a photo-essay on Federico Fellini, who was directing the film Fellini Satyricon, which she considered her breakthrough story in photojournalism.
Her photos have appeared in magazines Life, Time, Vogue, Vanity Fair, Paris-Match, The New York Times and The New Yorker, as well as virtually all the leading photography magazines and journals.
Mark was a member of Magnum from 1977 to 1981. In 1988, she opened her own agency.
For over 20 years Mary Ellen Mark taught photography workshops to budding photographers in Oaxaca, Mexico.
Mark published 18 books in her career, including Streetwise, Indian Circus and American Odyssey; and her images have been published in many anthologies and exhibition catalogs.
She received numerous awards, including the Lifetime Achievement in Photography Award from the George Eastman House in 2014 and an Outstanding Contribution Photography Award from the World Photography Organisation.
What I'm trying to do is make photographs that are universally understood… that cross-cultural lines. I want my photographs to be about the basic emotions and feelings that we all experience.

Mary Ellen Mark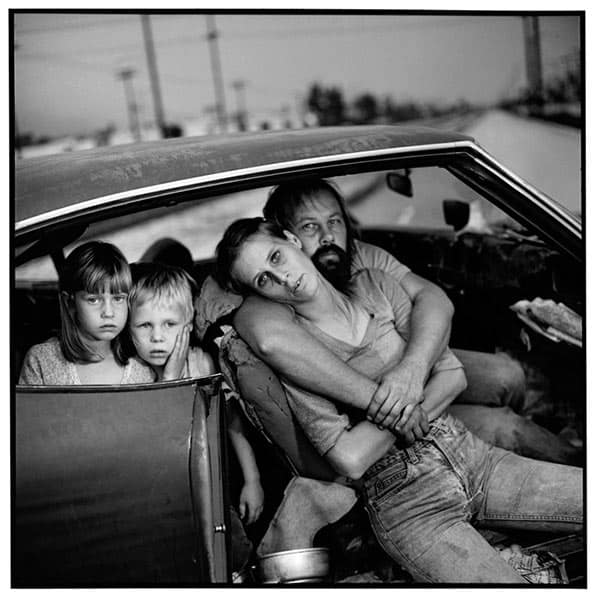 Photography Style
Photojournalism, documentary
Photoessay, reportage
Social realism, subjects on fringes of society
Compassionate, intimate and humanistic
Subjective and honest
Mary Ellen Mark specialized in social documentation as well as portraiture, working mainly with black and white film.
While some of her editorial work involved portraits of celebrities, including actors, directors, writers, and musicians, more often Mark photographed those she liked to call the "unfamous," people outside the mainstream whose lives are not conventionally newsworthy.
I'm just interested in people on the edges. I feel an affinity for people who haven't had the best breaks in society. I'm always on their side. I find them more human, maybe. What I want to do more than anything is to acknowledge their existence.

Mary Ellen Mark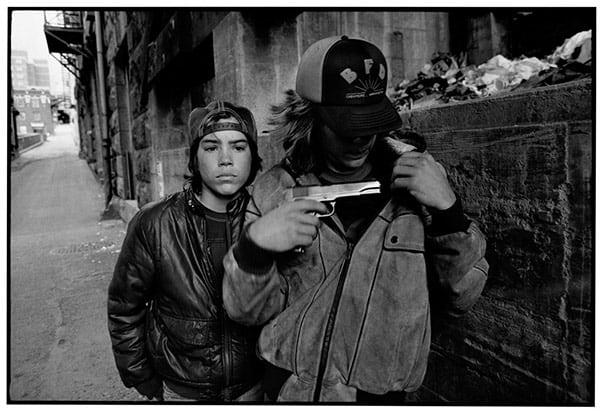 Documentary Photography
She was drawn particularly to subjects whose lives play out within a troubled situation, such as addiction, poverty, or illness; and those who live in groups that function like a substitute family, such as inhabitants of a brothel or performers in a touring circus.
The variety of her topics reflected the assignments offered to her by magazines and her own personal interests.
She typically funded her projects through a variety of means, including grants, financial support from non-profit organizations, and selling her story ideas to magazines and other commercial outlets.
Mark liked to fully immerse herself into projects over an extended period, to fully develop a relationship with her subjects.
Here are several examples:
Mark lived in a women's maximum-security unit in a mental institution in Oregon for 36 days, resulting in the book Ward 81 (1979).
She spent several months on two separate trips to India in 1980 and 1981 photographing Mother Teresa and her Missions of Charity in Calcutta for a Life magazine assignment and a subsequent book
In 1992, Mark traveled to India and spent time with 16 different circuses during two three-month trips to produce the book Indian Circus.
I saw that my camera gave me a sense of connection with others that I never had before. It allowed me to enter lives, satisfying a curiosity that was always there, but that was never explored before… I realized all of the possibilities that could exist for me with my camera; all of the images that I could capture, all of the lives I could enter, all of the people I could meet and how much I could learn from them.

Mary Ellen Mark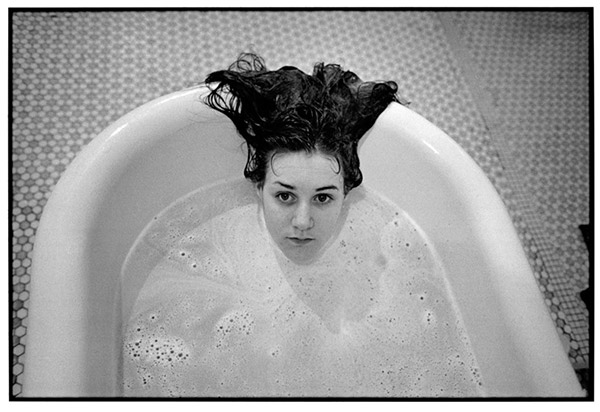 Photo-Essays and Projects
Mark would also stay in touch with her subjects long after a project is finished.
For example, she returned to Seattle repeatedly to photograph Erin Blackwell (better known as Tiny) who was 14 when Mark first photographed her for a photo-essay for Life in 1983.
This assignment would later lead to the Academy Award-nominated film Street-wise (1985), which was directed by Mark's husband, the filmmaker Martin Bell, as well as Mark's book of the same title.
Mark revealed the personalities of her subjects, and their relationship to their environment, and made no pretense to her objectivity.
I just wanted to do photographs that I believed in without having any rhyme or reason or theory or having to spell out a sort of storytelling. I wanted to show their personalities – that was the thing that drew me to them.

Mary Ellen Mark
She always strived for each image, including those that were part of a photo-essay, to be able to stand alone as a single image, to sum up, and provide an insight into the life and personality of a particular subject.
I think each photographer has a point of view and away of looking at the world… that has to do with your subject matter and how you choose to present it. What's interesting is letting people tell you about themselves in the picture.

Mary Ellen Mark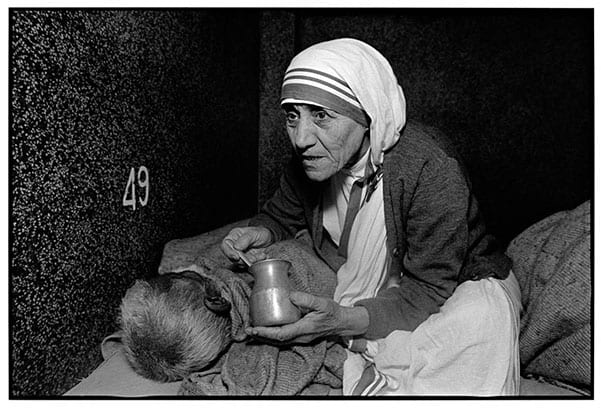 What Camera Did Mary Ellen Mark Use?
Mark used a variety of different cameras and lenses to achieve her imagery, ranging from 35 mm to large-format 4×5.
She used prime lenses and liked to work close to her subjects, preferring a wider field of view (between 24mm and 35mm).
When working with the 35mm film format, Mark used a Leica M6 rangefinder camera, and the Canon EOS-1N with 24mm, 28mm, and 35mm lenses. On occasion, she used the Hasselblad X-Pan, with a 30mm lens.
She quite often worked with medium format, and used Hasselblad cameras usually with a 60mm lens; and the Mamiya 7 with 43mm, 50mm and 65mm lenses. I have also seen clips of her using a Mamiya RZ Pro.
When shooting large-format film, she used a Linhof Technika 45 (4×5 view camera,) and Schneider 120mm, 135mm nd 150mm lenses. She also used the huge 250lb 20×24 Polaroid Land camera for a couple of projects.
Each system does something different. I like to switch around.

Mary Ellen Mark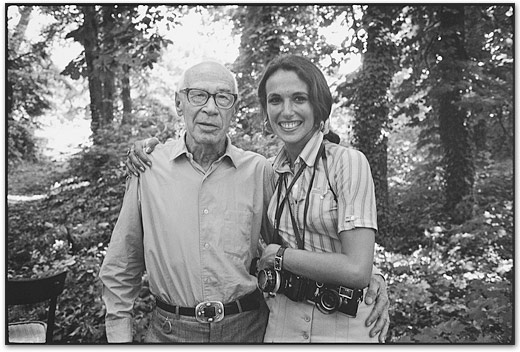 Film Photography
She never shot digital and was faithful to film photography right to the very end. 
I'm staying with film, and with silver prints and no Photoshop… [that's] the way I learned photography. You make your picture in the camera.

Mary Ellen Mark
She favored black and white over color photography. That being said, she would occasionally shoot certain projects in color, including the images made for her book Prostitutes of Bombay (1981), which show prostitutes in Bombay situated in the colorfully patterned interior rooms of brothels.
When working as a stills photographer on film sets, Mark worked with Kodak Tri-X (which she rated at 200). For her color photography projects, she used Fuji HPH and Kodak PNC films.
Recommended Books
Disclaimer: Photogpedia is an Amazon Associate and earns from qualifying purchases.
The Book of Everything (It's expensive but if you're a fan of Mary Ellen Mark's work, this is the only book you'll ever need.)
Recommended Videos
The Photographs of Mary Ellen Mark, CBS (2001)
Portraits & Portrayals Lecture (2013)
Helena Christensen and Mary Ellen Mark, Capture Episode (2013)
Mary Ellen Mark Photos
For more photos, head over to the Mary Ellen Mark Foundation website.
Fact Check
With every profile post, we strive to be accurate and fair. If you see something that doesn't look right, then contact us and we'll update the post.
If there is anything else you would like to add about Mary Ellen Mark's work then send us an email: hello(at)photogpedia.com
Link to Photogpedia
If you've enjoyed the article or you've found it useful then we would be grateful if you could link back to us or share on social media or photogrphy forums.
Finally, don't forget to subscribe to our monthly newsletter, and follow us on Instagram and Twitter.
Related Articles
Henri Cartier-Bresson: The Decisive Moment
Snapshot Profile: Diane Arbus
Quote Series: Documentary and Photojournalism Quotes
Sources
Mary Ellen Mark Obituary, The Guardian, May 2015
Vogue Tribute, Vogue, May 2015
In Memoriam: Mary Ellen Mark, Time Magazine, May 2015
Remembering Mary Ellen Mark, British Photography Journal, 2015
Mary Ellen Mark was the photographer who saw it all, Dazed, 2020
A Life Defending Humanity, Blind Magazine, September 2020
Biography, Mary Ellen Mark Foundation website
The Masters, American Photo, January 1990
The Triumph of Photography, American Photo, January 1992
Encyclopedia of Twentieth-Century Photography, 2006
An American Odyssey, Aperture, 2004
Mary Ellen Mark: On the Portrait and the Moment, Aperture, 2015
The photographs of Mary Ellen Mark, CBS, 2001
Portraits & Portrayals Lecture, 2013
Capture Episode, 2013