Buying gifts for photographers can be difficult, but it doesn't need to be, nor does it need to be expensive. Most photographers already own cameras, lenses, camera bags, and filters, etc… so what do you buy them? Good question.
From disposable cameras to camera cleaning kits to unique prints of their photographs we've got it covered here. The majority of these gifts all come in at less than $100 (perfect for all budgets) and will satisfy even the most difficult photographers to buy for.
The first 15 gift ideas are general photography gifts suitable for all photographers, the next 5 gift recommendations are something we know all film photographers out there will appreciate.
Editor note: Updated Gift Ideas for Photographers for 2021.
Disclaimer: Photogpedia is an Amazon Associate and earns from qualifying purchases. To learn more, please read our full Affiliate Disclosure.
15 General Photography Gift Ideas
1. Photographers Journal or Notepad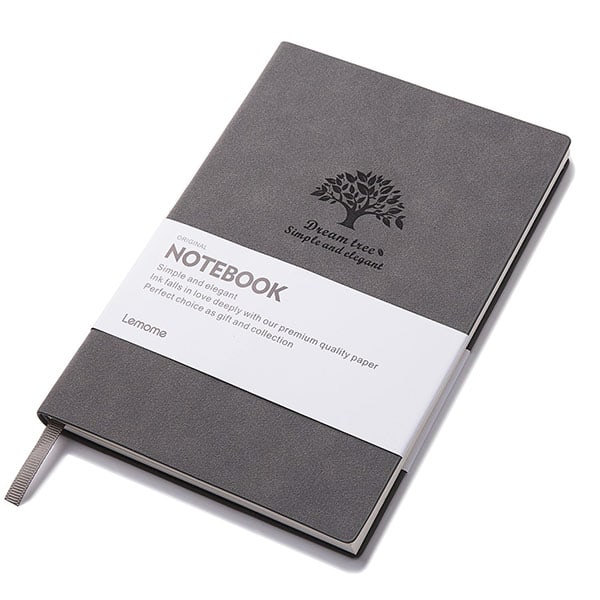 Every photographer should own a notebook or journal. An often overlooked but essential bit of kit, a notepad is just as important as an expensive lens or accessory. You have to remember that a camera can't see, that comes down to the person holding the camera.
A favorite photographer of mine, Helmut Newton, used to have such a notebook and he would split the book into three columns: ideas, location, and girls. Now I wouldn't suggest someone copies his way of working, but it's wise to have something to write on for when inspiration hits and they get a great idea for a photo.
You can buy them a plain and durable notebook that won't get ruined in the field and will slip nicely into a camera bag like the Lemome A5 notepad. An alternative would be to buy them a personalized journal printed with their initials or a favorite photography quote.
Here's a few photography quotes to inspire you:
"You don't take a photograph, you make it." – Ansel Adams
"I've always tried to do pictures that don't date." – David Bailey
"If your photos aren't good enough, then you're not close enough" – Robert Capa
Looking for more quotes? Take a look at our photography quotes section.
Cost: $20.00 – $40.00
2. Photo Prints – Gift Card (Credit)
As a photographer, there's nothing quite like seeing an actual print of your photos. Getting pictures out of digital purgatory and having a physical print is extremely satisfying as well as a great learning tool. It's also a good way to backup images, just in case you have a disk failure or a website goes down.
Sadly, people often post their photos online without printing them. Inevitably, something happens and they lose their photos forever. My process is simple: Every year I print 150 photos for my own collection… that's it. Why 150? Because in twenty years' time that will equate to 3000 prints! How many great photos can one person really take in a lifetime?
My suggestion is to buy that photographer in your life a gift voucher for a photo printing service such as Snapfish or Photobox. That way they can make prints of their favorite images and rest easy knowing they have a physical print that will last. If they lose the digital file then they scan the print and they have a digital copy again.
Cost: $15.00 – $30.00
3. Create a Photobook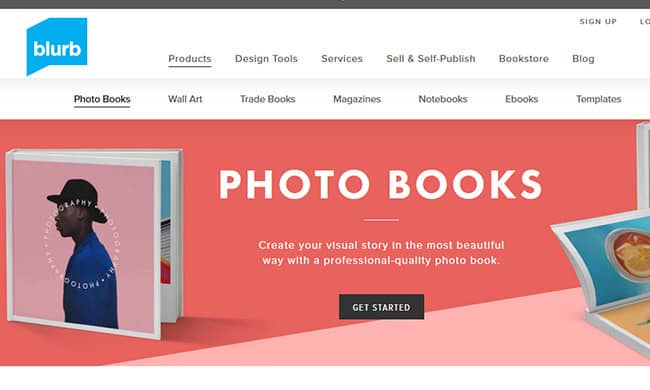 An alternative to the above would be to create a photo book.
If you're buying a gift for someone who has a Flickr or Facebook account, then maybe you can take their best photos and put them in a book for them. It will be a nice surprise when they unwrap their gift to find their very own personalized book with a beautiful full-page print of their photos.
Every year I select 300 of my favorite photos and put them in an end-of-year photo book. I began creating my end-of-year books in 2015, and they are much easier to flick through than photo prints (although I love both).
Check out Blurb, they specialize in photo books and offer both great service and high-quality book prints. If you're not happy with something, email them and they'll fix it for you. These guys are my go-to printers for photo books. Just wait to they offer a 50% discount on all books.
Cost: $40.00 – $80.00
4. Camera and Lens Cleaning Kit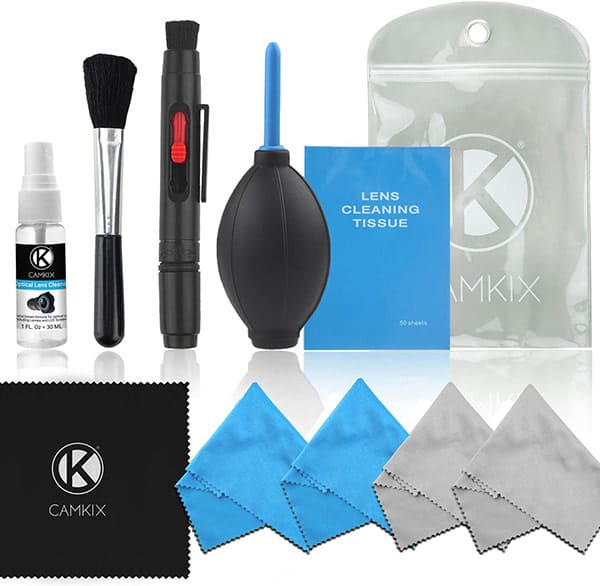 This is an affordable gift that will always get used. It's important that photographers look after their kit and a camera and lens cleaning kit will ensure they do just that.
It provides everything a photographer needs to keep their camera gear in tip-top condition. We recommend the $15 CamKix professional cleaning kit which includes: lens cleaning spray, air-blower, lens pen, microfiber cloth, and single-use wipes. Want to spend more money? Look at the Zeiss range of cleaning products.
Cost: From $15.00 – $25.00
5. Memory Cards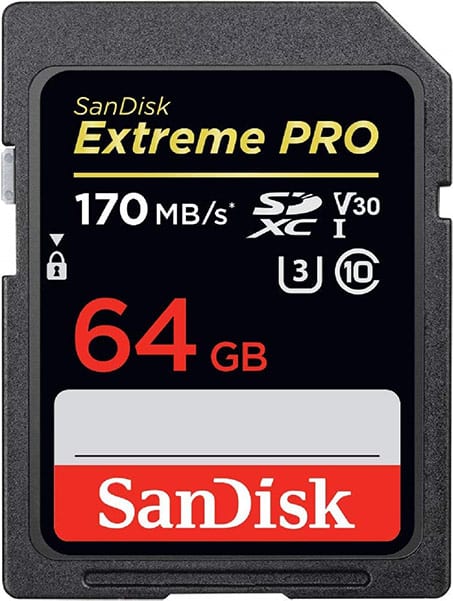 This is a no-brainier gift for a digital photographer, you can never have enough memory cards. Pick up something like a SanDisk 64GB Extreme Pro memory card and it won't go to waste!
These popular SanDisk cards are available in SD or Compact Flash format. Most entry level and advanced amateur cameras have SD card slots, whilst more professional models have compact flash or XQD.
64GB is the perfect size for both photo and video applications, just remember the higher the MB/s, the better the card.
It is recommended that you double check which camera the gift recipient has, so you can make sure you buy the right card.
Cost: $20.00 – $50.00
Where to Get It: Amazon
6. Joby Gorillapod SLR-Zoom Tripod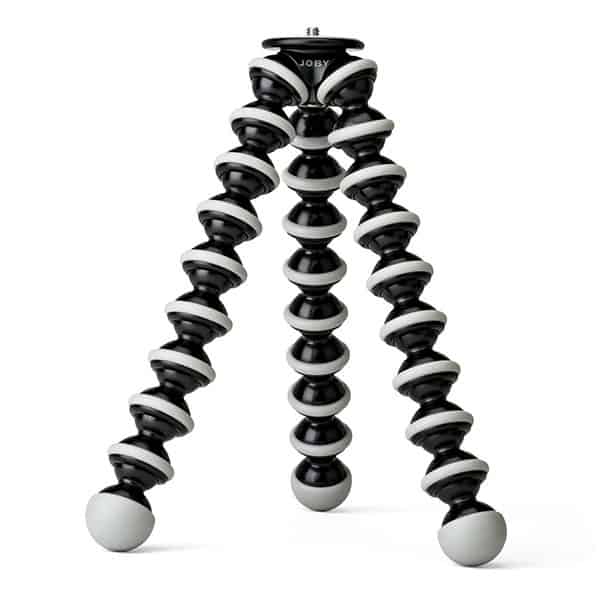 This is a favorite of many photographers and great for travel when you don't want to carry a big tripod. I take mine abroad with me and hardly know it's there most of the time.
This Joby Gorillapod SLR-Zoom Tripod can support up to 6.6 lb. It's compact, well-built and super flexible. The Gorillapod's legs can be twisted and wrapped around any object, which allows the photographer new creative angles to get the best photos.
Trust me, anyone who gets one of these as a gift, won't be disappointed; this will become an invaluable part of their kit and will last for a very long time.
Cost: $40.00 – $100.00
Where to Get It: Amazon
7. Green Pod Camera Platform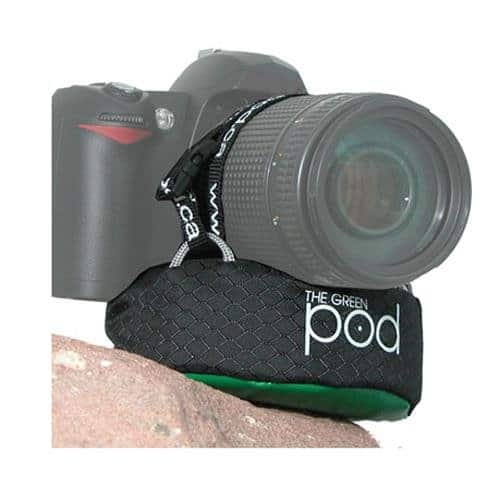 If a photographer doesn't have room for a tripod (or even a Gorilla tripod like the one above) then this is the next best thing. I took a trip recently without a tripod and used this on brick wall to capture a beautiful seascape. It's lightweight, simple and a great piece of kit to have in the camera bag.
This Green Pod camera platform does a wonderful of holding a camera steady when photographing long exposures. The pod is designed for most SLR's and can be used to stabilise a camera on any surface. This is another wonderful gift for a photographer, that they'll love and use.
Cost: $30.00 – $40.00
8. Western Digital – My Passport Portable Hard Drive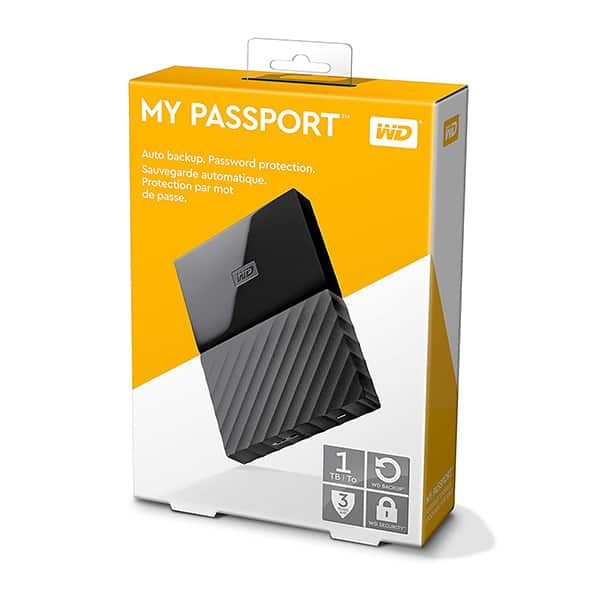 At the top of every photographers wish list is more memory to store their images. Even if someone thinks they have enough space now, the chances are they'll need more in the future.
My Passport drives by Western Digital are reliable and offer big capacity in small device. These drives are available in four sizes – 1TB, 2TB, 3TB and 4TB – and are USB 3.0, which means they give you maximum performance and fast transfer speeds. Best of all, they are small and compact which means a photographer can them anywhere and backup photos whilst on the road.
These portable hard drives are fantastic for the photographer that has everything. They offer a portable and affordable solution for backing up photos. A welcome gift for any photographer out there.
Cost: $60.00 – $105.00
Where to Get It: Amazon
9. Wacom Intuos Photo Pen and Touch Photo Editing Tablet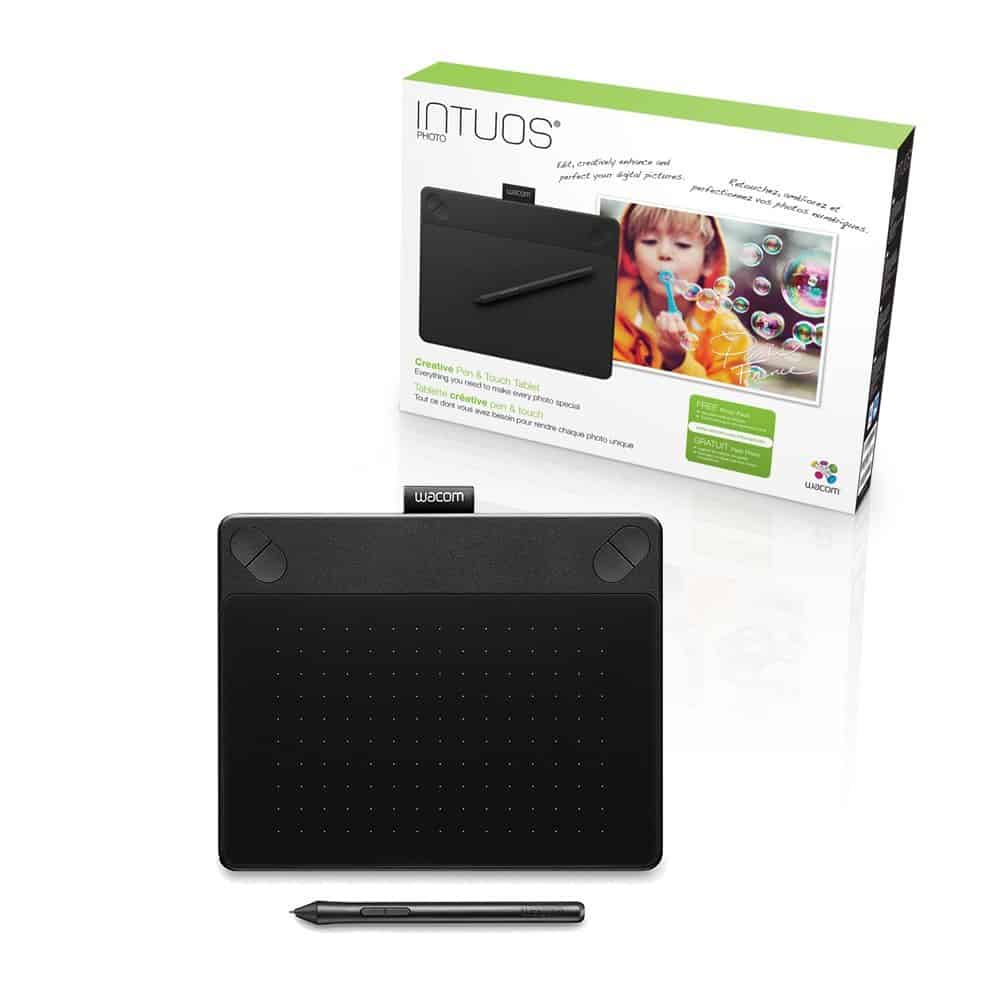 I've owned my Wacom tablet for a year now; previously I used a mouse and keypad for editing. The precision of the pen is unbelievable; so precise in fact that it speeds up editing time dramatically. Now I only use this tablet for editing images, it's that good.
These tablets allow the user to make accurate and detailed edits to photos. They offer more creativity, so much so that it's almost like using pen and paper to edit your work.
Photo editing no longer needs to be a slow and laborious task. I also recommend a tablet like this for anyone who suffers from repetitive strain injury due to long hours editing. This is one gift that the photographer in your life will love… guaranteed
Cost: $100.00 – $150.00
Where to Get It: Amazon
10. OP/Tech Rain Sleeves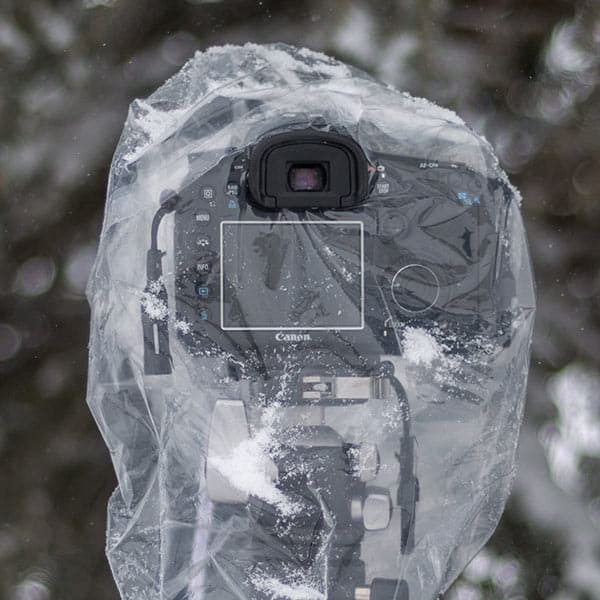 It's difficult to photograph in the rain but it still amazes me that people worry more about their equipment getting a little wet then getting a great photo… A lot of cameras despite their cost, still don't come with weather sealing (and most of the time that won't save you in heavy rain).
The best solution is to get some sort of rain cover that will protect it whilst out and about. You could use a carrier bag, but I think these do a much better job. I use these when out sailing but they're also good for travel, landscape and nature photography too.
These OP-Tech rain sleeves are cheap, small and a must have for any photographer's camera bag. Now instead of running for cover at the first sign of rain, photographers can now slip one of these over their camera and look for great photos instead.
Cost: $10.00
Where to Get It: Amazon
11. Op/Tech Camera Strap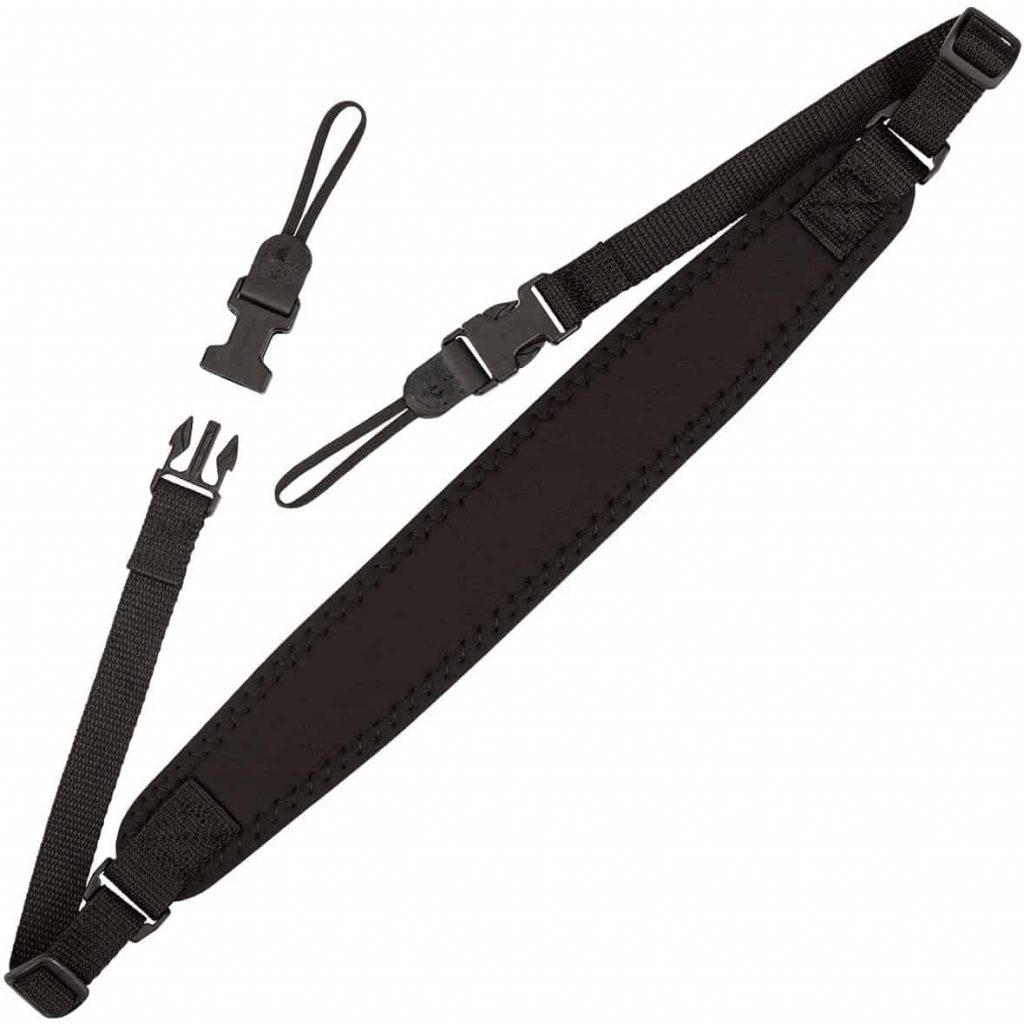 I love my Op/Tech camera straps, they just work. They have been the standard bearer for photographers out in the field for a long time and for good reason.
I hate that most cameras come with straps that have the branding of the camera on them. You're like a walking advert for their camera brand (Nikon are the worst offenders of this). Op/Tech straps eliminate the problem. They are well built, look great, they're unpretentious and most importantly they're affordable. Alternative options are Peak Design or Domke.
Cost: $15.00 – $30.00
Where to Get It: Amazon
12. Black and White Silver Gelatin Print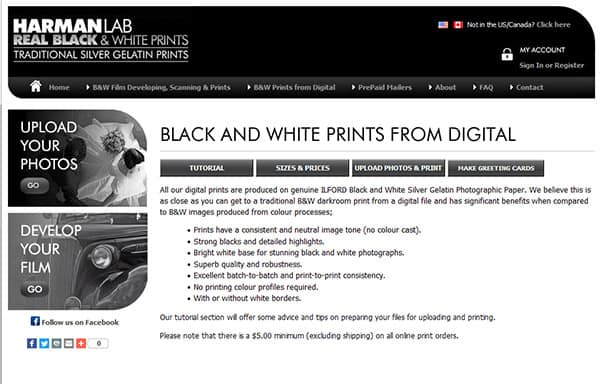 Instead of a basic inkjet print of a photo, get them a genuine black and white silver gelatin print instead. The quality of these prints will blow you away.
This is the closest you can get to a traditional B&W darkroom print from a digital file. It goes through the same wet print process and looks just as good.
Here's my advice: Ask the photographer you're buying for to send you a copy of their favourite black and white photo – one they're most proud of – if they only have colour then Harman will just print it in black and white and worry about the technical stuff for you.
Editor Note: Harman now do color printing up to 18×12.
Once you have the file, create an account at the Harman lab website (formerly known as Ilford Lab) and upload the image. Decide on the size of the print (they can print up to 50 x 50). I normally go for around 10 x 8 for special photos for family members.
Once you have the print you can then buy a frame, put the print in there and you have a special unique gift that the photographer will love for many, many years (it's also archival and will last up to 100 years too).
Cost: From $10.00 (depends on the print size)
Where to Get It: Harman Lab US | Harman Lab UK
13. Magnum Contact Sheets (Book)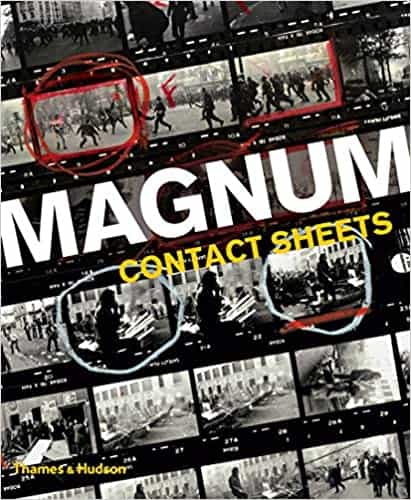 One of the best photography books you can get period. Most photographers already own this, so double check before buying it for them. If they don't, then your luck is in – this is a must have!
Magnum Contact Sheets is a big book. Not only does it contain beautiful photos (maybe some of the best photos ever taken) but it can teach the photographer a whole lot about technique and the editing process. Seeing the contacts sheets of so many wonderful photographers such as Cartier-Bresson, Robert Capa and Elliot Erwitt will give the reader a valuable insight in to how their most iconic photos were made.
The book contains 250 full colour and 200 black and white photographs. I have the hardcover book, and whenever I feel the need for inspiration I look through the book. What amazes me is that the photographers in the book, generally used just one camera and one lens (goes to show that the camera isn't as important as the person holding it).
This is a brilliant book. It offers a unique glimpse into the editorial process of some of the most iconic photos of all time. Buy this for a photographer as a gift and you'll be in their good books for a very long time.
Cost: $40.00 – $50.00
14. The Photography Ideas Book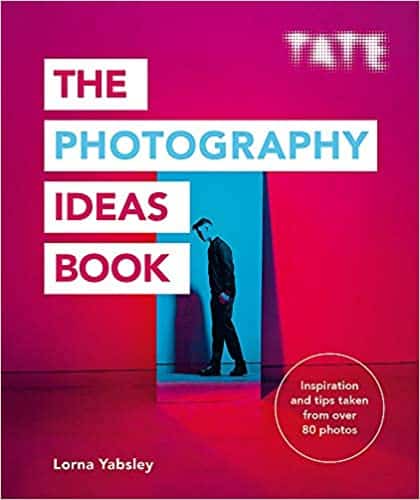 This fully illustrated book published by Tate is packed with great ideas from both iconic and contemporary photographers. Every page features new concepts and ideas that will inspire any photographer out there to think differently.
Great for those photographers in a creative slump. It's easy to read and contains lots of ideas. If you're buying for someone that needs a little help getting started with a project or those jumping back into photography, then this is the book for you.
Looking for a cheap stocking filler for a photographer? The Photography Ideas Book might be the perfect choice.
Cost: $10.00 – $15.00
Where to Get It: Amazon
15. Cheap Film Camera and Film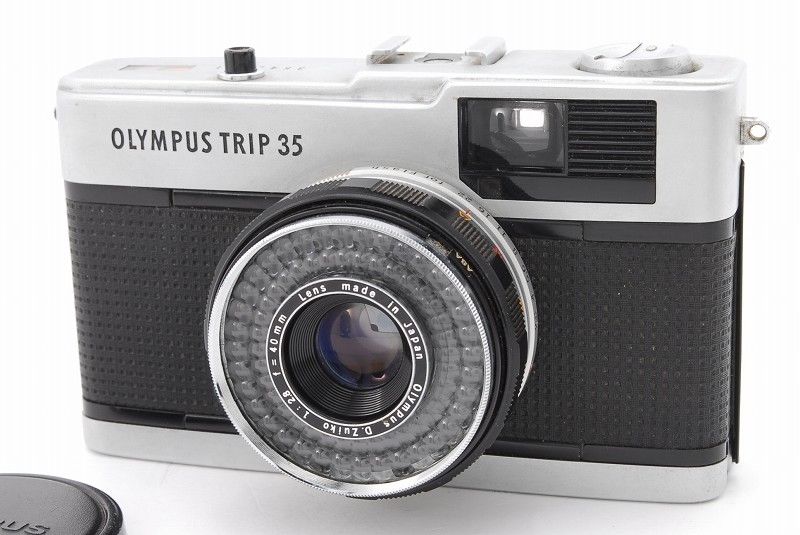 It's surprising but so many people have never shot film (maybe I'm showing my age). This is a fun stocking filler for both new and old photographers. Perfect for going back to the basics and getting out of the digital routine.
To me analog photography is much more fun and rewarding than digital. I think it's the mystery and sense of surprise you get when you see the photos. Instead of looking at the back of the screen after every shot, you change your approach and become much more looser, relying more on chance and a good eye.
Let's be honest here, unless you're a paid photographer, who cares what your photos look like. Film cameras allow you to enjoy the moment rather than fretting over whether you have the perfect composition.
What Camera?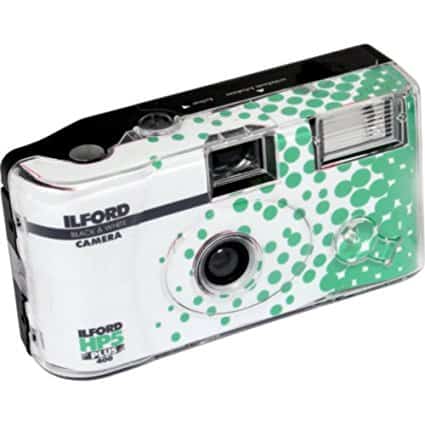 I recommend Ilford black and white disposable cameras. They may not have the best lens attached, but for a point and shoot they're a whole lot of fun and come with film already loaded.
A slightly more expensive option is to buy a cheap 35mm film camera on eBay such as an Olympus Trip ($60 or less) and a couple of rolls of Kodak Tri-X film ($20). The Olympus Trip is an incredible camera, that is capable of taking great photos (just make sure it comes with new seals).
The photographer in your life will have a blast photographing with one of these and will be pleasantly surprised with what they get back.
There are plenty of online companies that can develop the film. All you do is send them off in the post and wait and see what comes back (just like the old days). In the UK, I use both AG Photo Lab as well as Harman Lab. Visit google and type: "black and white film development". No doubt, a film developer is bound to come up close to where you live.
Cost: $15.00 – $80.00
Gift Ideas for Film Photographers
It's not easy to find exciting and interesting gifts for photographers. It's even harder when they're film photographers. Here are 5 gift recommendations that are guaranteed to keep film photographers happy and shooting through the new year.
16. Kodak Tri-X Film (or Ilford HP5)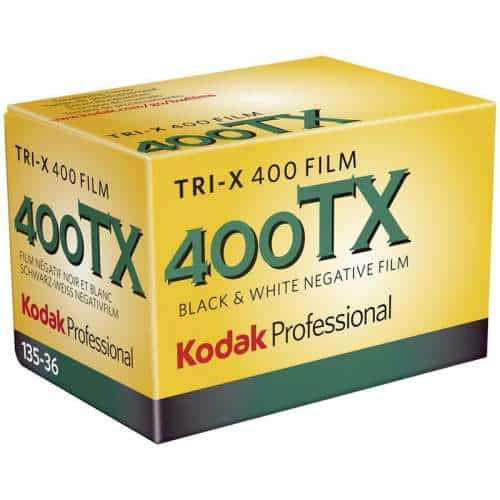 Here's the biggest no-brainer on list and the least expensive gift too.
Kodak Tri-X 400 is a favorite film of most photographers (myself included). No film photographer will ever turn down a couple of rolls of film.
Tri-X is the most popular black and white film, it provides reliable exposure that can be used in most situations, great image quality, unique character, and is easy to develop at home.
The film comes in different formats. So before buying, check to find out what type of camera the person you're buying for owns and buy the appropriate format. The most common film formats are 35mm and 120 (medium format).
If they prefer Ilford film, then take a look at Ilford HP5 instead. Tri-X and HP5 are very similar films, so if you're not sure which one to buy, go for either and I'm sure they'll be more than happy with your decision.
Cost: From $8.00 – $10.00 ($40-$50 for a pack of 5).
17. Any 35mm Camera – SLR, Compact or Disposable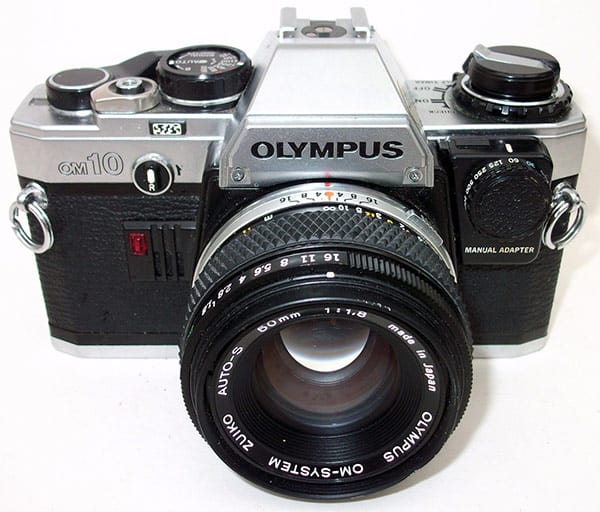 Give a film photographer any camera to play with and they will try and make great photos with it. It doesn't matter what it is. We want to prove we can take great photos with any camera, and we also like to play with new photo toys (or rather old photo toys).
You can buy a second-hand vintage 35mm SLR from the 60's, 70's or 80's, a cheap Ilford disposable camera (that comes with film included) or even a fun retro compact film camera that was used in the eighties and nineties… it doesn't matter. See some recommendations below.
35mm Cameras (make sure it comes with a lens): Olympus OM-10, Fujica ST605, Nikon FE, Pentax Spotmatic, Minolta X700, Yashica Electro, Pentax ME Super, Olympus Trip 35
Ilford HP5 Disposable Camera (27 exposures)
Have a look on eBay and buy one for less than $50 (some compacts go for as little as $10). Put it in someone's stocking along with a couple of rolls of Tri-X film 35mm format (see above) and you're set. They'll be occupied for the rest of the day, happily playing with their new camera.
Tip: When buying a 35mm camera ensure it has new seals. These light seals were used to prevent light leaking through the camera and ruining film. Just type '35mm camera new seals' in a search box (or ask the seller) and you should be fine.
Cost: $10.00 – $50.00
18. Paterson Film Processing Kit and Chemicals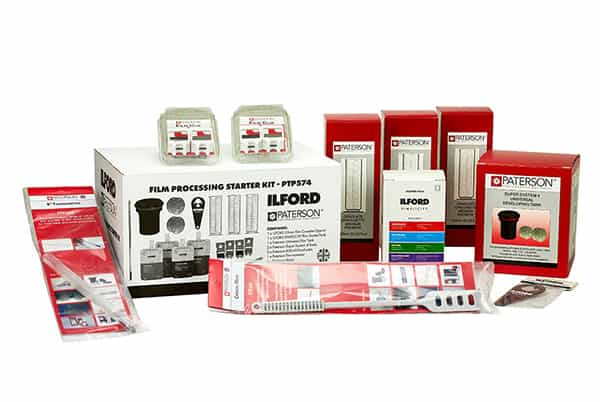 Great for those film photographers that have never developed black and white film themselves. This kit gives them all the equipment they need to develop film at home. Get them a film processing kit like the one pictured (made by Paterson) plus chemicals (developer, stop bath and fixer) and they're set.
As a photographer, there is no greater feeling then when you pull your negatives from the development tank and see that there is some image on there. It's the alchemy of it, pure magic. With digital technology, I think a lot of that is lost these days… it's all a bit too easy and lacks character.
Buy that photographer a development kit along with chemicals and they'll be developing their film at home in no time. Items can be purchased as a set on the Paterson website or individually at B&H (US) or Ilford (UK).
Cost: $100.00 – $150.00 (for complete kit including chemicals)
19. Hama Film Negative Sleeves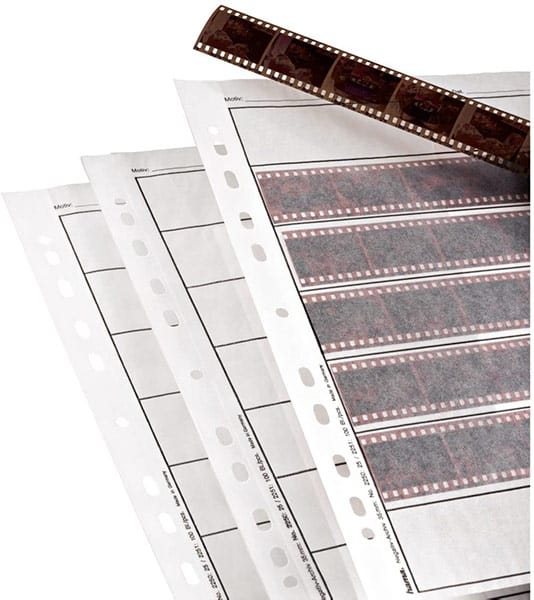 Not the most glamorous of gifts but an incredibly useful one. Storage sleeves are great for providing a fast and practical way for storing negatives.
They can be bought in packs of 25 or 100. These archival sleeves allow negatives to be neatly arranged and placed away for safekeeping either in a storage box or ring-binder using the pre-punched holes.
Each storage sleeve can store up to 7 strips of 6 negatives, which is more than one roll of film per sleeve. They provide an effective barrier from dust and dirt, and will keep precious negatives safe for years to come.
They can be purchased to fit either 35mm or 120 (medium format) film negatives. I use one sleeve for every roll of film I shoot (I shoot 35mm). In a year, I get through maybe 50 rolls and these provide a quick and easy way to store them.
I also recommend purchasing a folder to store these in. I use a Kenro ring binder (one folder fits over one hundred rolls of film).
Cost: $5.00 – $35.00
Where to Get It: Amazon
20. Epson Perfection V600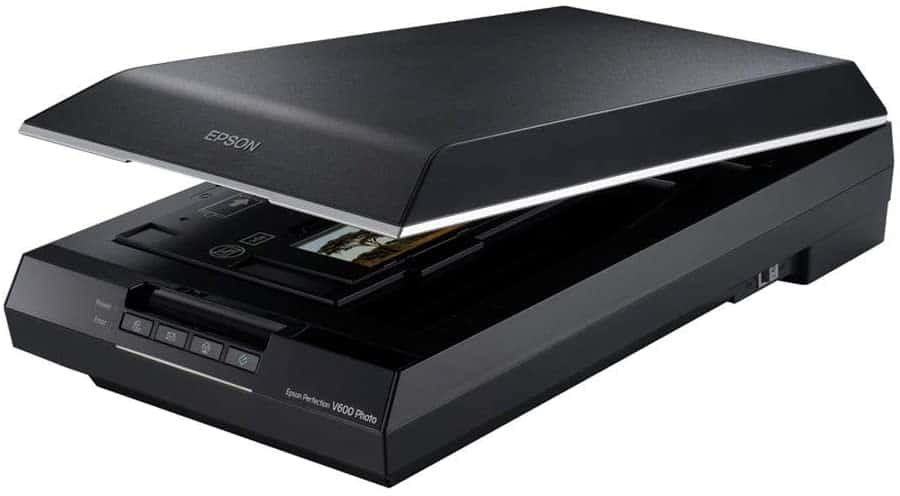 This is the scanner I use to scan negatives on to my computer. I have a bit of hybrid system when it comes to shooting film.
Firstly, I develop the film myself using a home development kit and then I scan the negatives on to a computer, so I can edit them (remove dust and scratches) in Photoshop. I then upload the image to Ilford Lab (UK) who then make a wet print from the digital file (it's a strange setup but it works for me).
The Epson Perfection V600 is more than up for the task and has never failed me (to date). It can scan both 35mm and 120 (medium format) film. It delivers outstanding quality scans from photos, film, slides and any other documents. I recently used the scanner to back up all my family photos and make photo books for family members – the V600 made the process much easier.
It is capable of scanning photos up to 6400 x 9600 dpi resolution; which produces an image good enough to print up to 17″ x 22″ (who actually prints bigger than that?). If they do need a bigger print, then I highly recommend a drum scan for optimum quality.
This is the perfect gift for someone who shoots film or someone who is looking to back up family photos and digitize them for re-print or for posting online.
Cost: $200.00 – $250.00
Where to Get It: Amazon
#21. Sekonic L308-X Lightmeter (Bonus)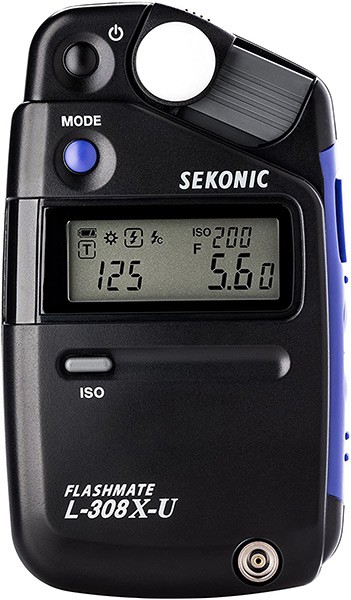 The majority of photographers leave their camera on auto, others use their eyes (sunny 16), some even use an app on their phone, but when it comes to getting a true recording of light, nothing beats a handheld light meter like this Sekonic.
I've had mine for a few years. I use it for photo shoots when I need to get the exposure right and it measures the light perfectly every time. I also use it on film sets. To get a reading of the light: I first input my ASA (ISO) into the meter, it then tells me my shutter and aperture. Using these values, I change the shutter speed and aperture on my camera and then start shooting, and my photos are always well exposed.
Photography means painting with light, and this light meter helps the photographer do just that. As Herb Ritts said, "It's not where you put the light but where you put the shadows."
Cost: $190.00 – $240.00
Where to Get It: Amazon
#22. Amazon Gift Voucher (Bonus)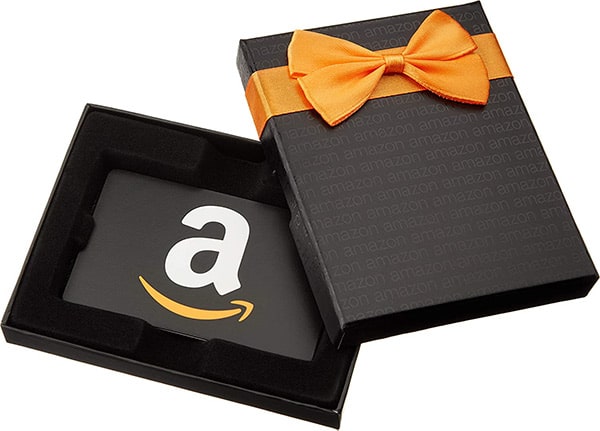 Buying for photographers can be tricky. We are a fussy bunch that spend an inordinate amount time researching equipment and tools to help us take better photos. Now I could advise you to buy this camera, buy this lens etc. but it comes down to the photographer and what they want (or rather need).
If you're still unsure what to buy a photographer then I suggest you buy them a gift voucher from Amazon and let them decide themselves. That way they can purchase anything they like.
Say, for example, they're looking at getting a certain lens then they can use the voucher to help pay for it. If they want a photo book from a photographer such as Peter Lindbergh or Richard Avedon then they can use the voucher to buy it. You get the idea.
Cost: From $10.00
Where to Get It: Amazon
Gift Ideas for Photographers – What Would You Recommend?
That concludes our 20 (well 22) Gift Ideas for Photographers' article. If you found it useful then we would be grateful if you could share it with others.
Here's a question for all photographers out there: Which gifts from the list would you love to receive on Christmas morning? Are there any gifts missing that you recommend? Let us know in the comments section below. No expensive cameras or lenses though!