Jane Bown was one of the most influential British female photographers of the twentieth century. She was also one of the best portrait photographers of her time, with her black and white portraits earning her widespread critical acclaim.
Her working method was legendary – both simple and fast. She liked to expose no more than two rolls of films, never had an assistant, never used a light meter, used natural light only, and worked exclusively in black and white.
Bown was unusual in that she preferred to dispense with the usual tricks of the trade. She had no props, turned up carrying only a shopping bag with her cameras in it, and rarely took more than 15 minutes to get her photos – sometimes less. Most of her pictures were snatched on location while a reporter was interviewing someone for the newspaper. Annie Leibovitz, she wasn't.
Bown worked for The Observer, a British newspaper, for 65 years, where she took several thousand pictures of politicians, musicians, actors, writers, and other celebrities, as well as miners, protestors, and even women at a holiday camp.
Although she was one of the great photographers of the age, her work only became widely known to the public after the Guardian group purchased The Observer in 1993 and put her photo archive online.
Bown was awarded an MBE in 1985, then a CBE in 1995 for her services to photography. When the Queen asked her what she did, Bown said she was "a hack".
She took the official photograph for the Queen's 80th birthday in 2006, Jane herself was 81 at the time.
Related: 14 Jane Bown Quotes on Portraits and Simplicity
The best pictures are uninvited, they're suddenly there in front of you… easy to see but difficult to catch. Some people take pictures, I find them.

Jane Bown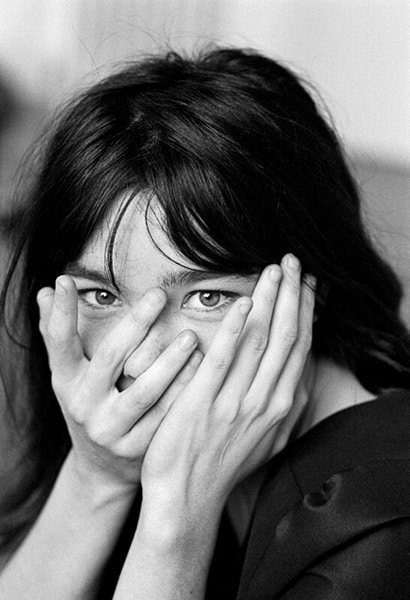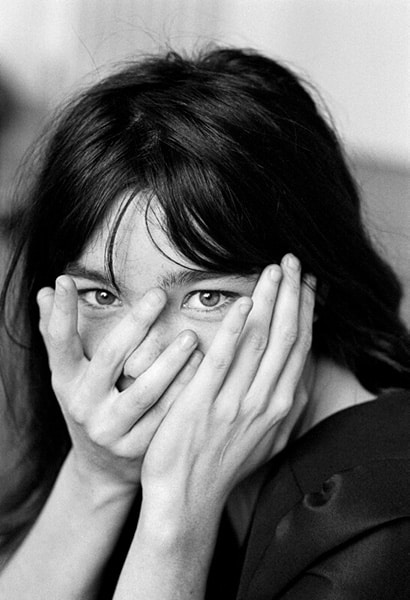 Biography
Nationality: British
Genre: Portrait, Photojournalism
Born: March 13, 1925
Died: December 21, 2014
Early Life
Jane Bown was born in Eastnor, Herefordshire on 13th March 1925. She grew up living at the homes of her five aunts in Dorset and Devon. At the age of twelve, Jane discovered that one of her aunts was, in fact, her mother.
Her mother was a private nurse, who fell pregnant from a patient in her care. Jane never knew the name of her father.
I have spent my life thinking [about] how things might have turned out. I have been left with question marks. I still don't know the whole story of my birth. On the other hand, it was the best background that I could have had for being a photographer. I was a loner. I had freedom.

Jane Bown
When she was 18, Jane joined the Women's Royal Naval Service (Wrens) and worked as a chart-corrector during the Second World War.
After the war, Jane (now 21) was given a two-year grant to study a course of her choice.
I fell into photography almost by accident. I was sitting with my fellow Wrens discussing what we would do when we left the service… someone said, 'Why don't you try photography?' – so I did.
Photography
Jane was accepted on to the UK's only full-time photography course at the time, run by Ifor Thomas at the Guildford School of Art in Surrey.
I looked at the lists of courses, saw photography, picked it, and managed to get into Guildford College. On the first day, we were all told to go out and take photographs. I didn't know how to. I had never held a camera before.

Jane Bown
Jane was a shy student, so much so that Thomas almost gave up on her, but when she returned from an assignment one day with a close-up study of a cow's eye, he began to recognize her talent.
Bown's career as a photographer started with weddings and children's portraits. After a few years, Thomas advised Bown to put together a portfolio and shop it around to picture editors in London.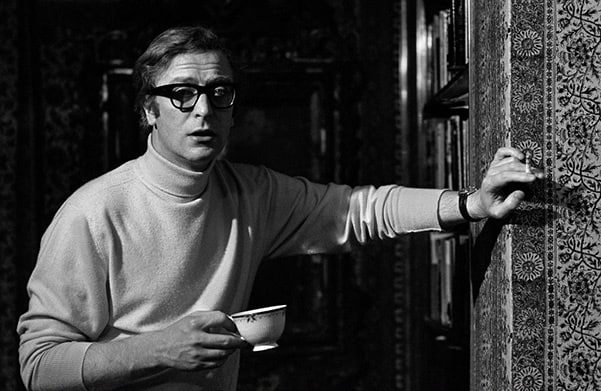 Joining the Observer
In 1951, Thomas put Bown in touch with Mechthild Nawiasky, a picture editor at The Observer. Nawiasky showed Bown's portfolio to David Astor (editor of the magazine) who was impressed and immediately commissioned her to photograph the philosopher Bertrand Russell.
Bown continued to take photographs for the newspaper for the next sixty years.
During her time at The Observer, she photographed many celebrities and personalities including the Beatles, Orson Welles, Woody Allen, Mick Jagger, Michael Caine, and Margaret Thatcher.
Despite being one of the best portrait photographers of the 20th century, Bown never intended to become a portrait photographer and preferred photojournalism work:
I was never really interested in people; that came later. I was always happiest moving about seeing things… still am.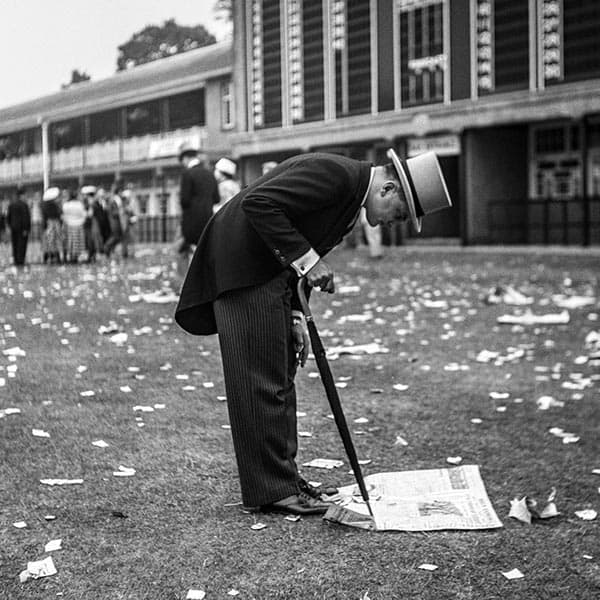 Working for The Observer suited Jane's lifestyle, allowing her to combine her career with her family life back home – she would travel to London once a week for two days' work.
In a documentary about her life, her son Hugo talks about his mother's dual personality: In London, she was known as Jane Bown, the photographer but back home in the country she was known as Mrs. Moss.
While most photographers have their favorite photographs on the wall of their home, Jane's portraits were relegated to a back room. This was Jane's secret space where she could go and sit alone with her pictures.
Legacy
Bown was awarded Member of the Order of the British Empire (MBE) in 1985, followed in 1995 by Commander of the Order of the British Empire (CBE) for her services to photography. In 2006, Bown was chosen to photograph the Queen on her 80th birthday.
In 2000, Bown received an Honorary Fellowship of the Royal Photographic Society.
Lord Snowdon once compared Bown's work to Cartier-Bresson stating she produced "photography at its best. She doesn't rely on tricks or gimmicks, just simple, honest recording, but with a shrewd and intellectual eye."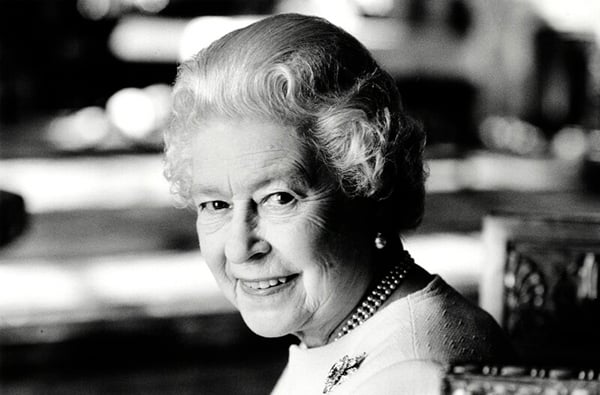 What Camera Did Jane Bown Use?
For the first fifteen years at The Observer, Bown used a Rolleiflex camera with a Tessa F/2.5 lens. In 1964 she reluctantly changed to a Pentax S2 before settling on the Olympus OM1 cameras in the 1970s.
The last time I changed my camera was 50 years ago. All I need is a good face and the right light.

Jane Bown
Bown owned a dozen or so Olympus OM1's, all purchased second hand. The 35mm format allowed her to work quickly and unobtrusively.
On assignment, Bown had two Olympus OM1's, both loaded with Kodak Tri-X black and white film: one camera had a Zuiko 85mm F2 (her preferred lens) attached to it, the other camera had a Zuiko 50mm F1.4.
Color is too noisy. The eye doesn't know where to rest.

Jane Bown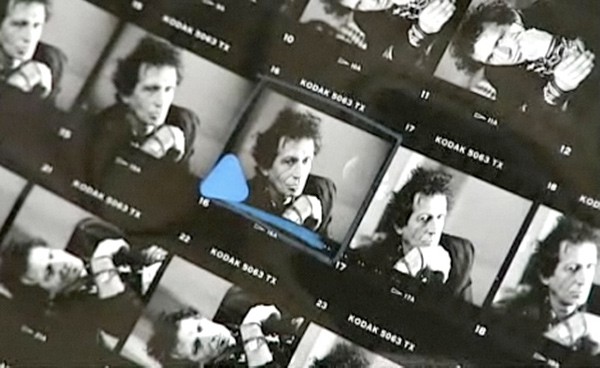 How to Shoot Like Jane Bown
Jane Bown's equipment and working method was incredibly simple. She perfected minimalist photography: same camera, same lens, same settings, same film, didn't use the exposure meter, and never used flash.
She was renowned for always shooting in black and white and using whatever light was available. An important aspect of her technique is that she didn't use lights, flash, or meters. This meant that she could travel light and didn't waste time setting up.
Before assignments, Bown didn't do any preparation and would often go into a shoot without prior knowledge of her subject and their history. This ignorance was a blessing as she didn't have any preconceptions about her subject and could photograph the real them instead of their media persona.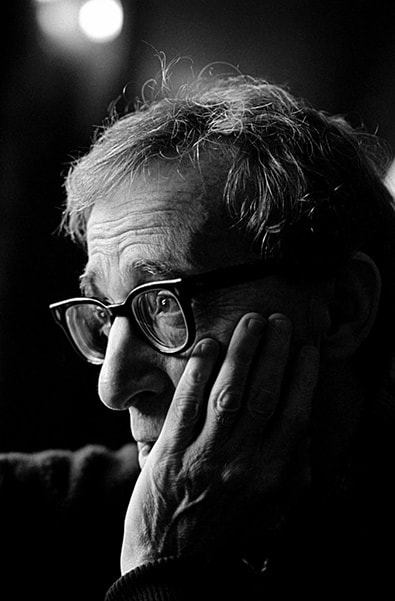 Looking for Light
The first thing Bown did on a photoshoot was look at the lighting and come up with ideas on where to place her subject. She would quite often place them next to the window. If she was struggling for light – and there was no alternative – she would grab a 150-watt bulb (which she kept in her bag) and put it in a desk lamp. If it was very dark (during winter months) she took an anglepoise lamp with her to the shoot.
Towards the end of her career – her frailness forced her to relax an absolute ban on extraneous people – I was lucky enough to go with her. She arrived early to identify the best source of light, load both cameras, and check the lenses (she favoured a 50mm and an 85mm). Like an artist using found objects, she accepted the confines of the immediate environment rather than trying to adapt it; she rarely employed props.

Luke Dodd
She worked almost exclusively with natural light and ignored the camera's in-built light meter, preferring instead to hold a clenched fist away from her body to see how the light fell on the back of her hand. In fact, Jane once admitted to me that her preferred setting was ƒ/2.8 at 1/60 second and that she would, if at all possible, conspire to make the environment work at this setting – indirect sunlight from a north-facing widow would usually achieve it.

Luke Dodd
With Bown's simple working method, subjects became comfortable with her in a short space of time. It also allowed her to concentrate on her subject and getting the best photograph possible.
Capturing the Photo
The secret to Bown's success is her ability to get subjects to relax and allow them to show themselves as they want to be.
Bown would first look at her subject, then circle them, framing from different angles, and then suddenly she would see the picture she wanted. Bown knew instinctively if she had captured a good shot and would often say: "Ah, there you are."
I often see the photograph immediately… but sometimes I have to work at it… it's often the first or the last shot.
The best pictures are uninvited. They are suddenly there in front of you. But they are there one minute and gone the next.

Jane Bown
Related Article: 150+ Portrait Photography Quotes
Bown concentrated on her subject's eyes, although on rare occasions she would photograph subjects looking away from the lens. She believed that the character of a portrait lies in the lines of the face and expression of the subject. Often her subjects would make a gesture, expression, or a movement that would "make" the picture.
I often feel that they [the subjects] were doing it, not me. I was just recognising what they were.

Jane Bown
She liked to be at the same height or slightly higher than her subjects. She always shot her portraits at F2.8, which gave her a shallow depth of field. With the background blurred, the focus would be on the subject.
Time Constraints
Bown worked alongside a journalist from the newspaper and would take photos during the interview or in a brief period once it was over.
Most of her photographs were taken in sessions that lasted no more than 15 minutes, just enough time to expose a single roll of 36 exposures.
I spent my whole life worrying about time and light. If I had time it was something, but if I had light it was even better.

Jane Bown
Time is a major constraint and I consider myself lucky if I get a quarter of an hour. The people I'm sent to photograph are often celebrities, politicians, or successful business people, with many demands on their time. I usually work in tandem with a writer and … I have to fit the photography session around the interview.
Bown liked to stay invisible. She knew that the best photographs were those that captured the initial spontaneity of her subject. She worked quickly and never missed an opportunity.
Every now and then, Bown got what she liked to call a "jackpot" picture.
One of Bown's most recognizable photos – the portrait of Samuel Beckett in 1976 – was one of those jackpot pictures.
The photo of the playwriter was taken in an alleyway at the back entrance of the Royal Court Theatre. Beckett reluctantly allowed Bown to shoot just three frames – she managed five before he walked off. The middle frame is one of the most iconic images of the Irishman.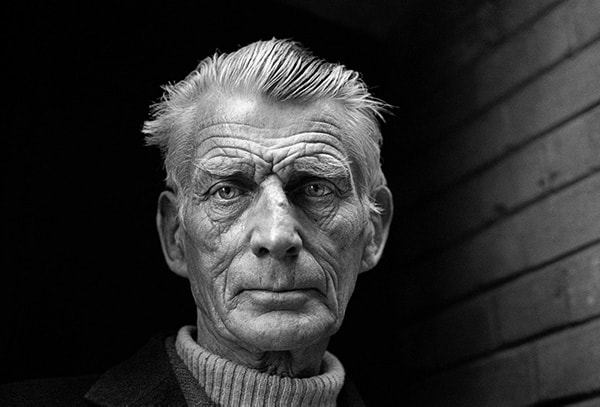 Other Resources
Recommended Jane Bown Books
Disclaimer: Photogpedia is an Amazon Associate and earns from qualifying purchases.
Jane Bown Videos
Looking for Light: Jane Bown (2014)
Jane Bown Exposed, The Guardian, 2009
Channel 4 Interview with Jane Bown (2014)
Jane Bown Photos
See more Jane Bown photos at the National Portrait Gallery and Guardian websites.
Recommended Links
Jane Bown Articles at The Guardian
How to Take A Jane Bown Portrait (Video), The Guardian, 2009
Jane Bown's Obituary, Luke Dodds and Eamonn McCabe
The Eyes Have It, The Guardian, 2009
Happy birthday, ma'am (and to you too, Jane), The Guardian, 2006
Fact Check
With each profile article, we do our best to be accurate and fair. If you see something that doesn't look right, then contact us and we'll update the post.
If there is anything else you would like to add about Jane Bown's work or life, then send us an email: hello(at)photogpedia.com
Don't Forget to Share this Article
Link to Photogpedia
If you've enjoyed the article or you've found it useful then we would be grateful if you could link back to us or share online through Twitter, Pinterest, or any other social media channel.
The website was put together so we can learn from the masters of photography. The more links we have to us, the easier it will be for others to find the website.
To receive regular updates from Photogpedia, subscribe to our monthly newsletter and follow us on Instagram and Twitter.
Sources
Happy birthday, ma'am (and to you too, Jane), The Guardian, 2006
The Eyes Have It, The Guardian, 2009
Jane Bown Obituary, The Telegraph, December 2014
Inconspicuous presence behind the camera, The F Word, 2014
Jane Bown Obituary, The Guardian, December 2014
National Portrait Gallery: Jane Bown Collection
Faces: The Creative Process Behind Great Portraits, Collins &​ Brown, 2000
Jane Bown: A Lifetime of Looking, 2015

Best of British: Jane Bown, BBC, 1980
Camera Club: How to Take a Jane Bown Portrait, The Guardian, 2009
Jane Bown Exposed, The Guardian, 2009
Looking for Light: Jane Bown, 2014
Channel 4 Interview with Jane Bown, 2014